Samsung Galaxy A5 (2016) vs Samsung Galaxy A5 (2017)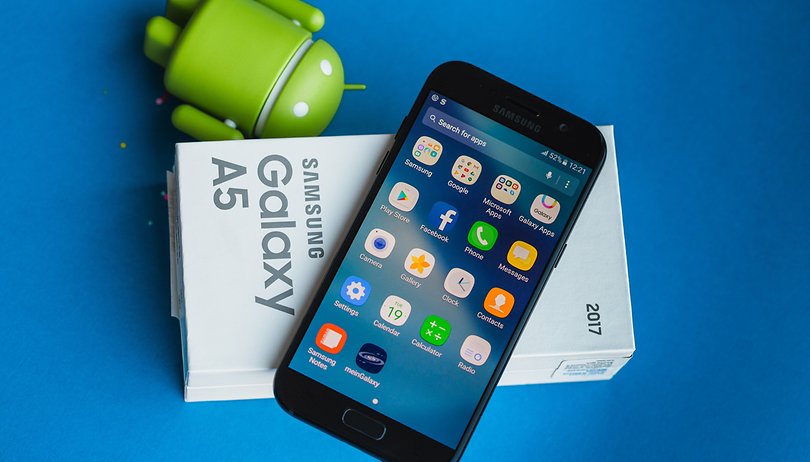 The Samsung Galaxy A5 (2016) was a beautiful smartphone that did justice to Samsung's Galaxy A series, notably thanks to its impressive battery life. So what about the 2017 edition of the Samsung Galaxy A5? Is it better than its predecessor or is it just a copy with minor improvements?
Design: mostly superficial changes on the Galaxy A5 (2017)
The design of last year's Galaxy A5 was based on the Samsung Galaxy S6, and this year's Galaxy A5 design is based on the Galaxy S7. Therefore, we do see some small changes in appearance as the later device now has a more premium touch.
Overall, there are no major changes in height and weight. The 2017 model is a bit longer (146.1 mm versus 144.8), wider (71.4 mm versus 71) and thicker (7.9 mm versus 7.3), but you barely notice the difference: it looks and feels great. The 2017 device has gained 2 grams but again, you don't notice this. In short, there aren't any overwhelming differences, except perhaps for the change in location of the loudspeaker to the side of the device, as it was easily blocked with one's hand when it was located on the bottom.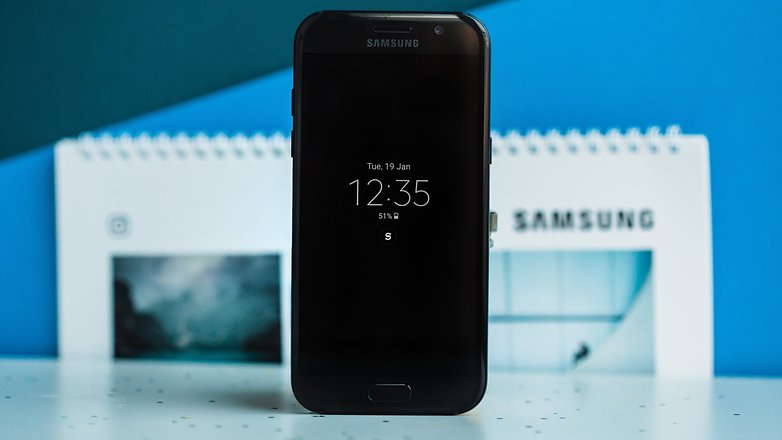 That said, the 2017 edition does benefit from some interesting novelties. First of all, it has a USB type-C jack and it's waterproof (IP68 certification). This gives us an insight into two things about Samsung: on the one hand, Samsung has presented us with a very impressive package, "buying" our attention in an attempt to make us forget the Korean company's recent misadventures. On the other hand, Samsung is showing us what it means by "mid-range": being waterproof isn't a flagship-only feature, and the USB-C port is just simply the way of the future.
Screen: no great innovation on the Galaxy A (2017)
Samsung hasn't gone overboard in this aspect: the screens are almost identical between the 2016 and 2017 versions. This goes from screen size (5.2 inches) to hardware (Super AMOLED) including definition (Full-HD 1080 x 1920 pixels). We'll have to dig a little deeper to find differences but the less tech-savvy user won't really be able to distinguish between them and there is no reason to either: both screens are very good and very similar.
Of course, in both cases, we're not talking about high-end devices so we can't expect anything perfect (besides, does perfection in a phone even exist?). So you can forget about VR (even in Full-HD, it's a no-go).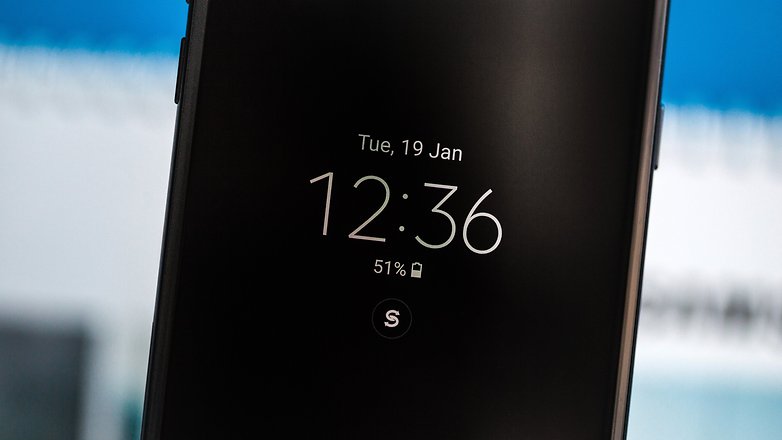 The Galaxy A5 (2017) did get an interesting new feature: Always On mode, which we know from the Galaxy S7. This displays the time, date, battery status and notifications even when the screen is off.
Software interface: a year has passed but still nothing new
The two models have a little more than a year between them, so they obviously don't come out of the box with the same version: the 2016 model was released with Android 5.1.1 Lollipop and could be upgraded to Android 6.0.1 Marshmallow; the 2017 model comes with Android 6.0.1 Marshmallow.
Currently, these models both run Marshmallow and we hope to see them both get upgraded to Android Nougat. The 2017 version seems to be winning in this aspect though (although speed isn't Samsung's strongest point), things could get tough for the 2016 version but it looks like rumors are going in this direction.

The latest version contains some interesting new features, ranging from the game launcher (Samsung's solution for gamers) to the app menu, for example the addition of a secure folder that only you can access.
Performance: there's something in it for everyone
Being more recent, the Galaxy A5 (2017) should be more efficient. This should be taken with a pinch of salt though since, as we've already mentioned, we're talking about mid-range smartphones and not flagship devices. The Galaxy A5 (2016) uses a made in Samsung octa-core processor: the Exynos 7580. The newer model also uses a home-made octa-core processor but of course, it's more modern: it's the Exynos 7880. The latter has the advantage of being etched in 14 nm (instead of 10 nm) giving it various advantages, most notably in terms of energy consumption. Another advantage of the new model is the additional 1 GB of RAM (which now makes 3 GB) and an internal memory of 32 GB.
If your use of the phone "classical", you won't encounter any problems on a day-to-day basis on either device. If you tend to ask for more strenuous activity from your phone, especially for gaming, you might want to go for the newer model. If you regularly play resource-intensive games, you might be disappointed with the gaming experience on the A5 and it probably wouldn't be a bad idea to switch to a high-end device.
Camera: more megapixels but less stabilization
On paper, the technical specs leave us somewhat puzzled. For the rear camera, the sensor resolution has been improved since it now no longer takes pictures in 13 MP but rather in 16 MP, but on the other hand, the optical stabilizer has been outright forgotten. For the front camera, the resolution has completely changed since it's gone from 5 MP to 16 MP. In both cases, the aperture is still f / 1.9, for both the front and rear cameras.
In practice, both devices offer fairly good rendering for the price range but the disappearance of the optical stabilizer on the newer version is really a shame. In bad lighting conditions, neither the old nor the new model offer particularly great results. That said, if you really want a camera phone, neither the A5 (2016) nor the A5 (2017) are really suitable.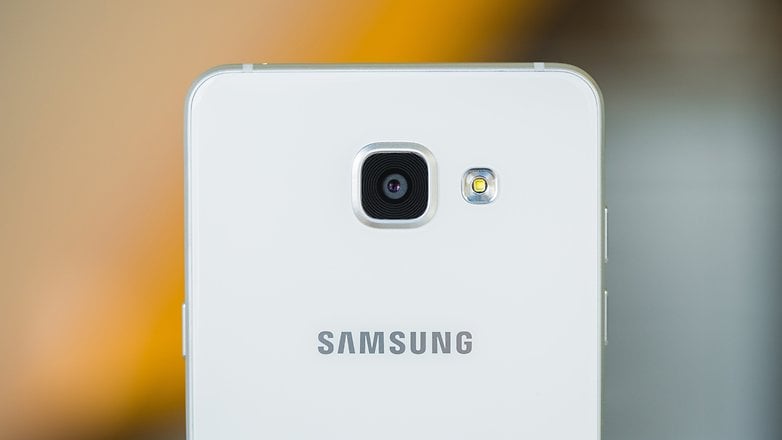 Battery life: the tradition continues
The battery of the Galaxy A5 (2016) was 2900 mAh and the new model is 3000 mAh. It's almost as if Samsung did this change just to say that there was a change because we haven't really noticed any huge differences in battery life on the 2017 model.
It's easy to criticize because if there's one thing both devices do well, it's that they have a very good battery life. This was one of the reasons that the A5 was so popular last year, and the newcomer successfully keeps up the tradition. Under intensive use, the phone's hold it's own well for a day and under more moderate use, you'll get a day and a half out of the phone, even 2 days if you just use your phone for chatting (SMS, WhatsApp, Messenger etc), surfing the Internet and making a few calls.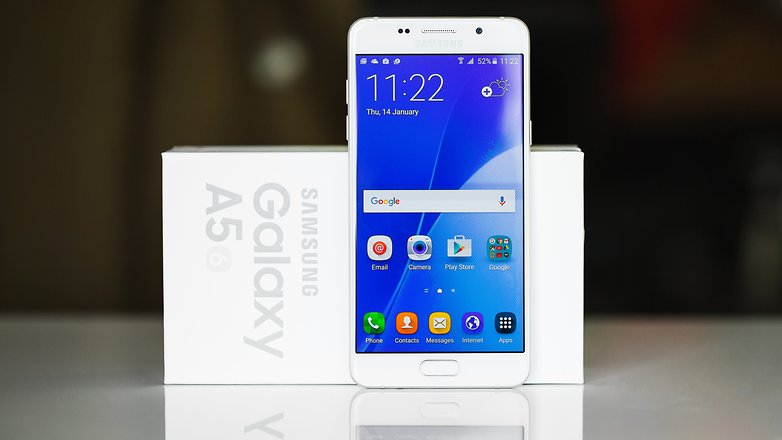 Verdict: some swirls but no big waves
This new model offers some interesting advantages: a more sleek design, IP68 certification... But if you already have last year's phone, you probably won't gain a whole lot by switching to the new one: the battery life is more or less identical, the photo quality is more or less the same, the performance is better on the new model but it's unlikely that you'd buy this device for its performance...