Samsung Galaxy A34 vs A33: Samsung's Affordable Phones Compared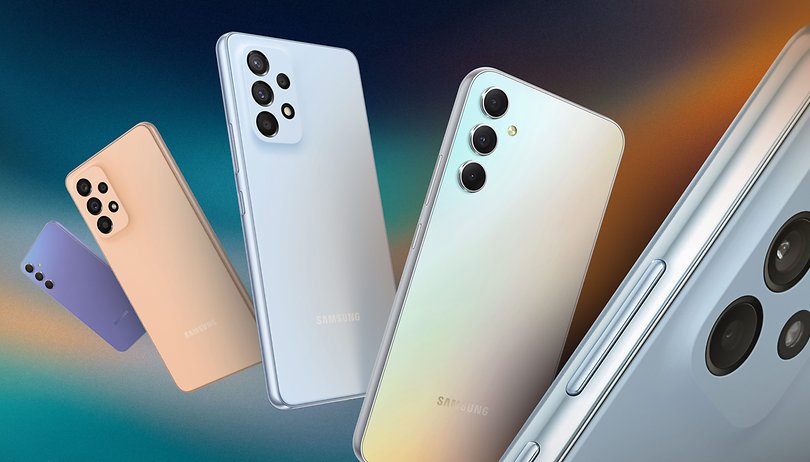 Samsung's mid-range will certainly be best-sellers once again in 2023. The question is whether the new Galaxy A34 is good enough for those who already own the Galaxy A33 to make a new purchase. We compared the models, telling you not only the similarities but also the differences.
Samsung presented its new mid-range with the Galaxy A54 and Galaxy A34 in March. After we already compared the new Galaxy A54 with the Galaxy A53, so it is now to turn our attention to the more affordable siblings. As usual, we begin with a comparison of the technical specifications:
Galaxy A34 and A33: Technical specifications overview
Samsung's low-priced Galaxy A-Class 2022
Samsung's low-priced Galaxy A-Class 2023
Device
Image

Display
6.4", Super AMOLED
6.6", Super AMOLED
2,400 x 1,080 px
2,340 x 1,080 px
90 Hz refresh rate
120 Hz refresh rate
SoC
Exynos 1280
MediaTek Dimensity 1080
Working memory
6 GB RAM
6 / 8 GB RAM
Memory
128 GB
128 / 256 GB
Expandable memory
Yes, expandable up to 1 TB
OS
OneUI 4.1 based on Android 12
OneUI 5.1 based on Android 13
Camera
Main camera: 48 MP, f/1.8 aperture, OIS
Ultra-wide angle: 8 MP, f/2.2 aperture
Depth: 2 MP, aperture f/2.4
Macro: 5 MP, f/2.4 aperture
Main camera: 48 MP, f/1.8 aperture, OIS
Ultra-wide angle: 8 MP, f/2.2 aperture
Macro: 5 MP, f/2.4 aperture

Selfie camera
13 MP, f/2.2 aperture
Battery
5,000 mAh
Fast charging with 25 W
Connectivity
5G / LTE / Wi-Fi 5 / Wi-Fi Direct / Bluetooth 5.1 / NFC
5G / LTE / Wi-Fi 6 / Wi-Fi Direct / Bluetooth 5.3 / NFC
IP Certification
IP67
Colors
Awesome Black, Awesome White, Awesome Blue, Awesome Peach
Awesome Lime, Awesome Graphite, Awesome Violet, Awesome Silver
Dimensions and weight
74.0 x 159.7 x 8.1 mm, approx. 186 g
161.3 x 78.1 x 8.2 mm, approx. 199 g
Advantages

Powerful AMOLED display
Decent performance in everyday use
Great software support
Capable main camera

Smooth AMOLED display
Good everyday performance
Best-in-class software support
Decent camera

Cons

A bit pricey
No wireless charging support
Rather slow Quick-Charging
No charger included
No headphone jack

Slow wired charging
No charger in the box
No headphone jack
Lots of preinstalled apps

Rating

Samsung Galaxy A33 review

Samsung Galaxy A34 review
To the offer*
Jump to:
Display and design
Visually, it is immediately noticeable that these mid-range devices come closer to premium smartphone territory in terms of the camera arrangement. This means that the camera island has been omitted and the three sensors are not placed in one elevated area but protrude separately from the plastic back. And yes, you do get three sensors! More about that later in the camera section.
Another thing that caught my eye when you hold both devices right next to each other: The A34 is larger than the A33, and also 13 g heavier. It is no wonder at all since the screen diagonal has grown from 6.4" to 6.6". What's funny though, is how the A54 has shrunk from 6.5" to 6.4" compared to the A53. So if you want to use Samsung's largest mid-range, you will have to settle for the smaller model.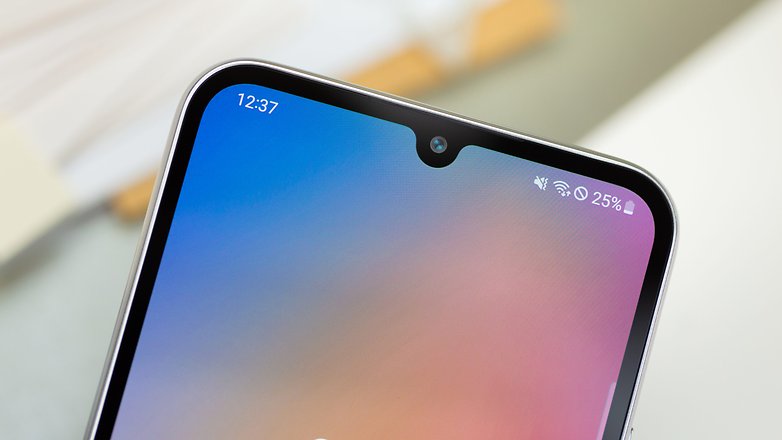 The U-shaped notch remains as you can see in the picture above, and with it, the thicker bezels which look somewhat antiquated. Other design remnants that remain include the IP67 certification and FHD+ resolution of the display, which has seen a drop in resolution to 2,340 x 1,080 px from 2,400 x 1,080 px.
Apart from that, Samsung once again installed a very nice Super AMOLED panel that is similar to last year's model in many aspects. Still, there are improvements because you get a refresh rate of 120 Hz instead of 90 Hz. Apart from that, Samsung delivered what we always expect from Samsung's panels in the Galaxy A34, and what the Galaxy A33 already had: High contrast ratios and decent brightness as well as crisp colors.
In summary: Better display, higher-quality look—the A34 has the advantage here!
Performance and connectivity
Performance has also improved. Samsung bade goodbye to its own Exynos SoCs in the A34 and installed a Dimensity 1080 from MediaTek here. The SoC performed very well in our review, but it is only slightly more powerful than last year's Exynos 1280. At least, that is the case based on our 3DMark benchmark tests.
They are separated in a clearer manner in the Geekbench test, which showed a significant improvement. This should especially please gamers, who will particularly benefit from this improvement. Like last year's Galaxy A33, the Galaxy A34 is also available with a storage configuration that consists of 6 GB of RAM and 128 GB of internal expandable storage. While that was already the maximum for the A33, the A34 is also available in a more capable version with 8 GB of RAM and 256 GB of expandable storage in some markets.
Galaxy A34
(Dimensity 1080)
Galaxy A33
(Exynos 1280)
Redmi Note 12 Pro+
(Dimensity 1080)
3DMark Wild Life
3DMark Wild Life stress test

Best Loop: 2,279
Worst Loop: 2,265

Best Loop: 2,268
Worst Loop: 2,252

Best Loop: 2,274
Worst Loop: 2,262

Geekbench

GeekBench 6
Single: 1,035
Multi: 2,505

GeekBench 5
Single: 735
Multi: 1,819

GeekBench 6
Single: 953
Multi: 2,415
As you can see, we also included the Redmi Note 12 Pro+ to the above benchmark as a reference point. You can see that the identical SoC performed slightly worse than the Galaxy A34.
In terms of connectivity, there are also a few minor updates. For example, Wi-Fi 6 is now supported instead of Wi-Fi 5, and Samsung upgraded Bluetooth support from version 5.1 to 5.3.
Cameras
I already mentioned earlier: Instead of the widespread quad-cam configuration, Samsung decided to rely on only three sensors in 2023. This is very nice: The unpopular (and useless) depth sensor with its paltry 2 MP count is no longer around. Otherwise, everything else remained the same at least on paper. This means that the main camera once again offers a 48 MP sensor with optical image stabilization, while 8 MP and 5 MP sensors are provided for ultra-wide-angle and macro shots, respectively.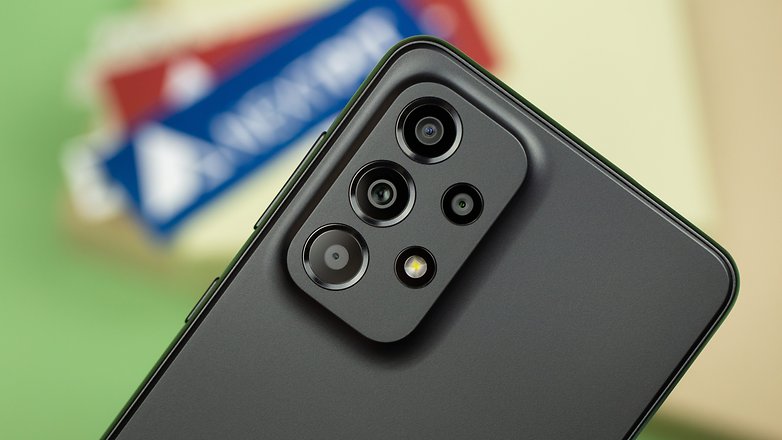 We have long since learned that the pixel count of the installed sensors does not necessarily translate to better-quality photos. In this case, however, the camera performance doesn't really seem to have made much progress compared to last year.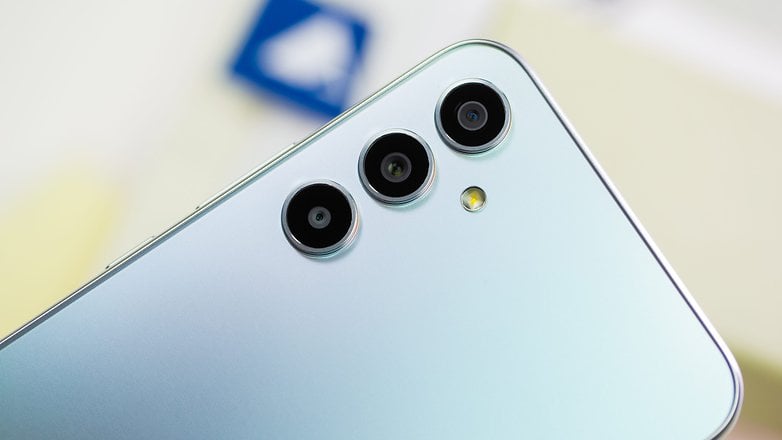 What does this mean for you? You end up with an absolutely usable and sufficient main camera with the A34, just like with the A33, which delivers decent results during the day. Even in the evening, you can still capture some decent-looking photos. Behind that, the other sensors fall behind as expected and the night mode is unfortunately not convincing either.
However, users who only take pictures now and then in everyday situations, and upload a selfie from time to time, will not have high demands on a camera and will be happy with both shooters. Do you need cold, hard evidence to be convinced? Here are galleries of both models:
Samsung Galaxy A34 sample photos
Samsung Galaxy A33 sample photos
Software
When it comes to software, both models are pretty much the same as in our Galaxy A53 vs Galaxy A54 comparison. While the Galaxy A33 was shipped with Android 12 right out of the box, running on the OneUI 4.1 skin. The A34's version counter jumped by one to One UI 5.1 as the Android 13 skin.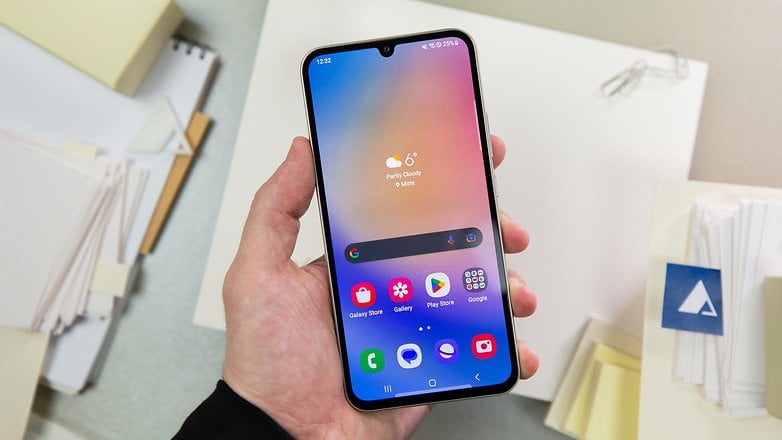 Read more:
Little surprise there with the already fantastic software support: You will get four major Android updates and five years of security updates. The only advantage that comes with a freshly purchased Galaxy A34? You will receive one more year of additional updates because one year has already elapsed for the A33 after being updated to Android 13.
Battery and Quick-Charging
You have no time to lose, I have no time to lose. So let's not waste precious time unnecessarily and restrict ourselves to the essentials in this category: The battery in the A34 has a 5,000 mAh capacity, similar to last year. Unfortunately, it only charges at a maximum of 25 W just like last year. Guess what? Just like last year, the charger is also not included in the box.
Price and availability
We've arrived at the home stretch and thus now take a look at the prices. In Europe, the A33 was offered in one configuration last year for an MSRP of €369. If you want to purchase an identical 6 GB RAM and 128 GB internal storage in the A34, you will have to pay exactly €20 more at €389. If you take the improvements into account and also keep an eye on inflation including higher production costs, you can probably excuse this moderate price increase.
It is worth noting that neither the Galaxy A33 nor its successor were officially launched in the US, but you can find both models through third-party importers.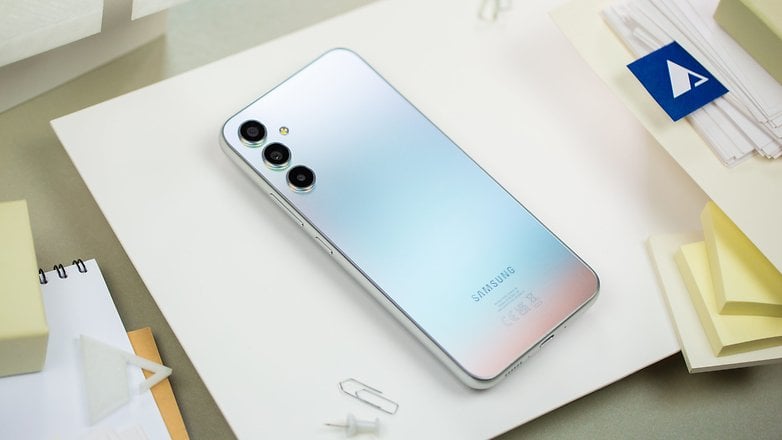 In this price range, the asking price of €459 for the larger version is also understandable. Nevertheless, this doesn't change the fact that you'll find very strong competitors in this price range. Before you drop almost €500 for a new phone, it might be worth taking a look at our list of best sub-$400 smartphones, or you can also check out last year's flagships.
| | | | | |
| --- | --- | --- | --- | --- |
| Model | RAM | Memory | MSRP | Current price |
| Galaxy A34 5G | 6 GB | 128 GB | €389 | €329 |
| Galaxy A34 5G | 8 GB | 256 GB | €459 | €378 |
| Galaxy A33 5G | 6 GB | 128 GB | €369 | €264 |
In the table above, you can find the recommended retail prices of the three available variants. On the far right, I have also added the current "street price", since you can of course buy the 2022 smartphone at a discount. It is possible that this will also influence your final purchase decision.
Conclusion
I'll make it short here as well: If you purchased the Galaxy A33, you don't need the Galaxy A34. Period. Yes, it looks better (this is subjective for me), the SoC is a bit faster and the display has a 120 Hz refresh rate—but you do not have to replace it with a virtually new phone. Last year's display still performs well despite a 90 Hz refresh rate, the cameras and batteries have hardly changed, and you can get the A33 for less than €270 today.
It is nice that Samsung omitted the fourth sensor. Nevertheless, I would like to see Samsung work on the versatility of the camera and the quality of its night photos for the Galaxy A35 next year. If there is a faster SoC, an adaptive refresh rate for its display, and a fast charging function that actually deserves the name, I will certainly highly recommend it to you.
Unfortunately, we are not there yet, so the same applies as often in these comparisons: Yes, it is basically a nice new smartphone that is sufficient for most purposes, but not an exciting replacement for Galaxy A33 owners.