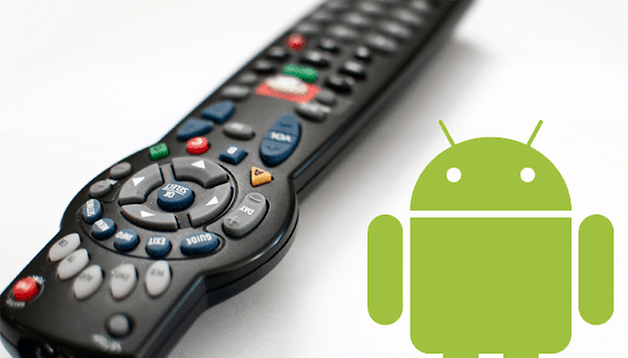 We're all so mobile these days and syncing makes everything available across all our devices. But sometimes switching devices is not possible and we need to remotely access one device from another, whether it's taking command of your Android from your PC or looking for things on your desktop from your smartphone. Today we've got the five best remote access apps for Android. NEXTPITTV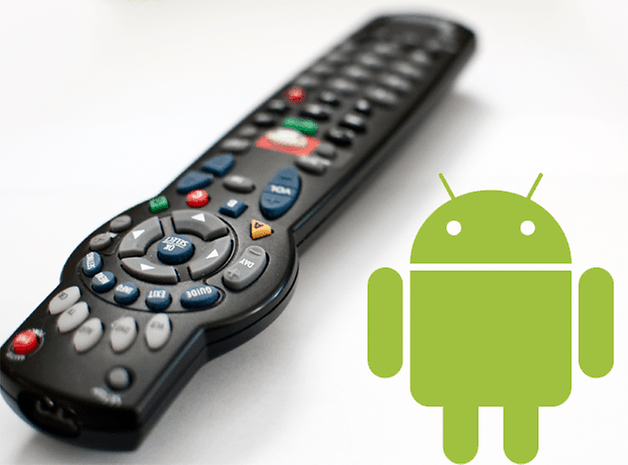 AirDroid
I absolutely love AirDroid. It lets you control your Android smartphone from your computer's browser, which means if you're at work and you want to send an SMS or IM to a friend, you don't even need to pick up your phone: you can do it directly from your computer. This is great if you don't even know where your phone is. You can also transfer files wirelessly from your computer to your Android and get a heads up of your device's stats on your computer screen. If you're subscribed to a million things on your smartphone but hate reading on such a small screen, you can simply stream that content to your glorious desktop monitor. You can even lock and remote wipe your phone if everything goes pear-shaped, and even use your phone as a desktop viewfinder.
TeamViewer
It's probably no surprise to see TeamViewer on this list. I've been using it for years in various offices and it's become an essential office tool. To be able to simply take command of a friend's computer to show them something cool on your screen, or to remote control your parent's computer to help them with a particularly elusive computer problem – all from your smartphone – is a priceless addition to anyone's App Drawer. You can do all the usual stuff: access unattended computers, transfer files, remote control the connected computer's screen and so on. It's free, it's brilliant, and as one Play Store commenter noted: ''I have no reasons to give you less than 5 stars.'' Agreed.
Splashtop 2
If you just want to have quick and easy access to your desktop's screen when you're at home then Splashtop 2 Remote Desktop could be for you. A redesigned interface makes the app that much easier to use and is perfect for those unfamiliar with remote access of their computer. You simply sign in and you'll see your desktop's screen on your tablet or smartphone. This is great if you have a LAN at home and want to to continue watching a movie or reading something on your tablet as you move to another room. Plus, Splashtop 2 has 30fps video playback across your devices, so it's perfect for streaming media content hosted elsewhere. You can, of, course, also pay to subscribe to a global access version over 3G/4G too, along with more bells and whistles, but the personal version for free has everything the regular user could want for at-home screen switching.
MightyText, aka SMS Text Messaging ↔ PC Texting, is a veteran of the SMS-from-PC heyday that is still going strong and only getting better. You can obviously send and receive SMS via your computer and get notifications of incoming calls, battery status on your smartphone and much more, all from your computer. You can set up a tiled window on your computer to display a range of different text conversations, basically like having six messages open side by side on your phone! There's also options to backup and sync SMS and MMS and now you can send group messages and even send texts through Gmail.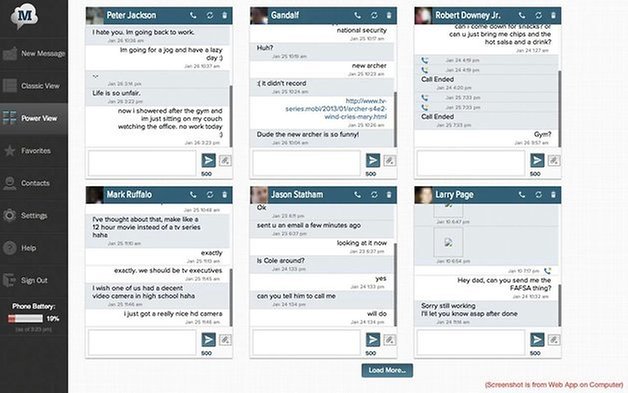 PocketCloud Remote RDP/VNC is a great little app with a lot of clout. A super simple interface lets you navigate remote controlling your desktop from your Android phone a breeze. You can remotely link to your desktop or laptop easily with Auto Discovery of your devices based on your Google account and then access them anytime from your smartphone using either Wi-Fi or a 3G/4G network. So if you've got an app on your tablet sitting at home and you don't want to download it again on your smartphone there's no need to, just use PocketCloud to use the app on your tablet via your smartphone. You can even use your desktop Photoshop on your phone! You can also store your video library in-app and access it via the cloud anytime.
And don't forget that Android Device Manager will let you lock, call locate and wipe your Android device from your desktop if something goes seriously amiss. What other remote access/remote control apps do you recommend?