How's Your Relationship with Work? In the U.S., It Could Be Better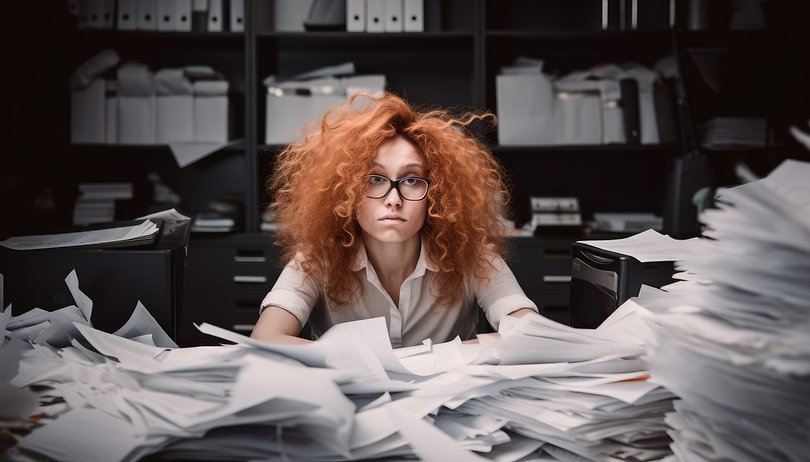 What are the most significant relationships in your life? The natural answer is of course friends and family, spouses and partners. Some might even cite their pet.
Did you ever consider that your relationship with your job might be one of the most important in your day? After all, you probably spend a majority of your time in the workplace (virtual or otherwise); it is the source of your income, the source of your stresses and triumphs, the list goes on.
There's no denying it's a major part of your life, and new research by HP is urging us to nurture and manage it in the same way.
The global study offers a new way for society to monitor, measure and gain insights into how employees in various industries around the world feel, what they want, why they crave more satisfying work experiences, and how organizations and their leaders must adapt to meet growing expectations.
Unhealthy work relationships
It is the first study of its kind, offering a new way to monitor, measure and gain insights into employees around the world.
How do they feel? What do they want? What new and satisfying work experiences do they crave, and how can leaders and organizations adapt to meet these and other expectations?
These questions and more are addressed in the report, and the summary is somewhat discouraging: the world's relationship with work is unhealthy.
According to the report, just 28% of knowledge workers in the U.S. have a "healthy relationship with work", a fraction above the global average of 27%.
The lowest level is Japan, where only 5% of people have a good relationship with work, while the highest level is with the people of India, at 50%.
As with any other, an unhealthy relationship with work can harm your mental and physical health. It can negatively influence productivity, morale and engagement, not to mention staff retention.
HP's Work Relationship Index reveals that workers in the modern era are willing to earn less if they are confident their role will be one they love. The years of the pandemic proved the importance of culture in the workplace, and today, workers want to be themselves in their role.
The pillars of a good work relationship
Healthy work relationships are fuelled by six core drivers; knowledge and insight of these pillars can enable individuals, teams and leaders to build a better relationship with work.
Fulfillment
Fulfillment in the workplace emerges out of purpose, meaning and empowerment among individuals and teams
Skills
Confidence grows by tapping into the enthusiasm employees have for learning new skills, and providing the avenues and resources to do so
Leadership
Empathy and emotional connection from those in charge is proven to be more effective than a disciplinary approach
Tools
The right technology––modern, efficient and constantly evolving––drives employee engagement through enthusiasm and transformation
People-centricity
Putting people at the heart of decisions, rather than profit, encourages those same people to feel valued and motivated
Workspace
Flexibility in where and when employees work, enabled by seamless transitions between mediums, promotes trust and satisfaction, and a healthy work-life balance for all.
If you've decided it's time for a break and something new, visit the NextPit Job Board to find your perfect placement.
In Maryland and across the States, IT services provider Leidos is known for its integration of complex IT systems for several U.S. federal and international agencies. The firm is seeking a Senior Java Developer to support its efforts toward maximizing the public safety benefits of fingerprints, DNA and facial matching. Working with teams locally as well as further afield in the U.S. and UK, in this role you will play a key role in sustaining existing technology while it migrates to the cloud, along with developing and delivering new, innovative features.
Booz Allen Hamilton is seeking a Software Developer to work in its Annapolis Junction location where you'll provide computer network operations capability development and engineering services, including defense and exploitation to gain strategic advantages. You will apply leading-edge principles, theories, and concepts, contributing to the development of new principles and concepts. A Bachelor's degree, eight years' experience with programming, as well as experience developing with Unix/Linux and Python are required.
Staying in California, San Leandro to be exact, HCL Technologies is seeking a Senior Hadoop Developer to join its team. As one of the fastest-growing technology companies in the world, HCL has an ambitious objective to advance the world of technology through creativity and innovation. Extensive benefits are highlighted within this opportunity, so further interest is encouraged.
Start your job search today on the NextPit Job Board. This article was written by Doug Whelan.