Space battle: Snapdragon Satellite to fight Apple's Emergency SOS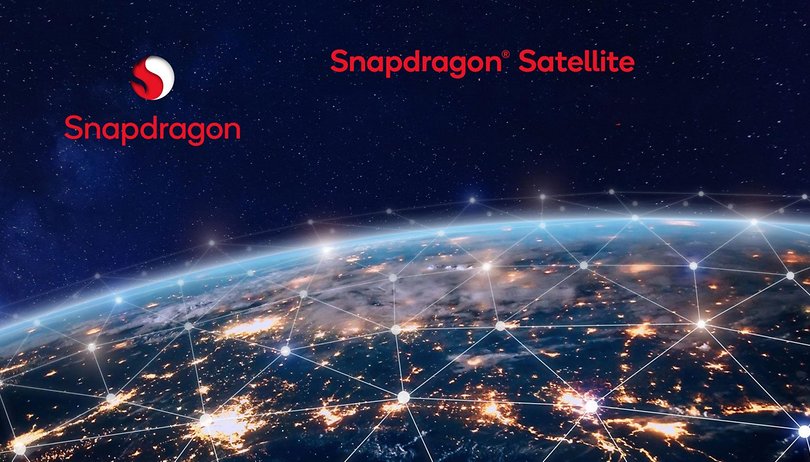 2023 will be the year of satellite emergency services. After Apple added Globalstar's connectivity to the iPhone 14 line, Qualcomm announced during CES 2023 a partnership with rival constellation Iridium for a similar service for premium Android smartphones.
The news comes after the Bullit Group—makers of CAT and rugged Motorola phones—announced a similar feature ahead of the iPhone 14 launch. While Bullitt's system relies on an unannounced MediaTek SoC, Snapdragon Satellite will be available for companies using the Snapdragon X70 modem, found in the Snapdragon 8 Gen 2 SoC, for example.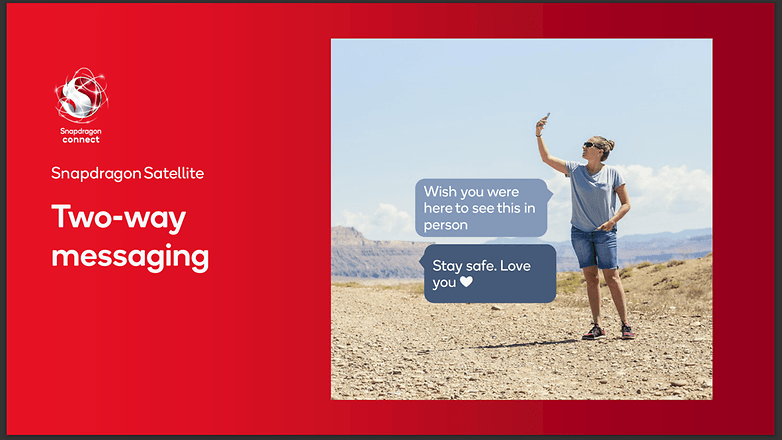 OEM-dependent
As Qualcomm only provides the components to phone manufacturers, it will be up to them to offer the feature, which requires specific frequency band support—1610 to 1626.5 MHz. Because of that, models cannot simply be software-updated to support satellite emergency connections.
When asked about pricing, Francesco Grilli, Qualcomm's vice president of product management, replied with a straight "no comment". All signs point out that it will be up to the companies to negotiate deals with Iridium.
Similarly, when asked when the feature will be available, Grilli replied that Qualcomm expects to see the first compatible devices on shelves in the second half of 2023.
The company is planning to initially support North America and Western Europe simultaneously, with currently no timeline for other markets. Compatible devices bought in those markets, however, will have full access to the Iridium constellation.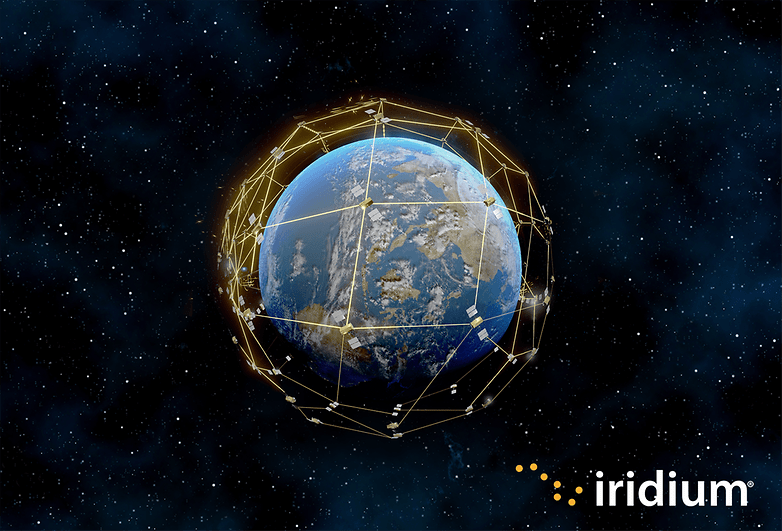 Look up to the skies
Iridium's service is similar to Globalstar's (curiously a company spun out of Qualcomm) but Qualcomm's Grilli was quick to point out that its partners' coverage is superior, due to using more satellites at a lower orbit, and not relying on ground gateways.
"No single point on the globe without signal" highlighted Qualcomm, which noted coverage in the poles and in the middle of the oceans.
Messages through the system can take up to 10 seconds to be delivered, but Qualcomm announced an average time of 3s for SMS messages. Screenshots shared by the company displayed a limit of 140 characters for the initial Snapdragon Satellite application.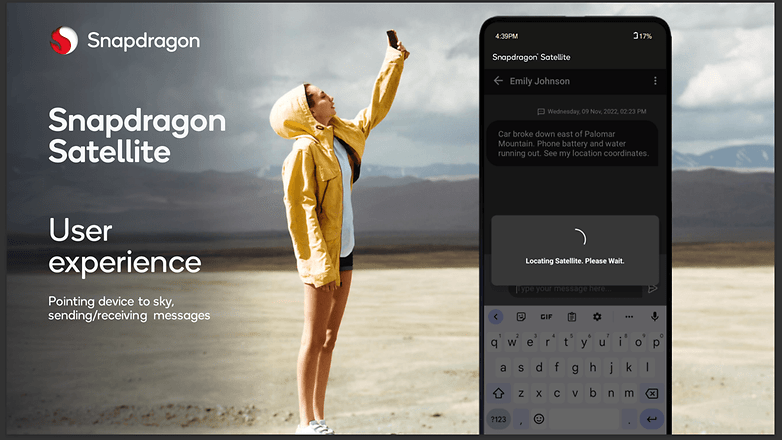 "Not for Netflix"
Snapdragon Satellite's capabilities are generally similar to Apple's Emergency SOS feature. Whenever the user is outside of cellular or Wi-Fi coverage, a special interface can be displayed to help the user point the smartphone to the nearest satellite.
In the beginning, the service will require the use of a stand-alone application, capable of sending and receiving (two-way communication) short text messages, unlike the Apple service.
In the future, Qualcomm imagines the feature will be better integrated with the system, suggesting it could be triggered in a more automated way. As of now, there are no plans on offering Snapdragon Satellite as an Android API, but that could change in the (far away) future.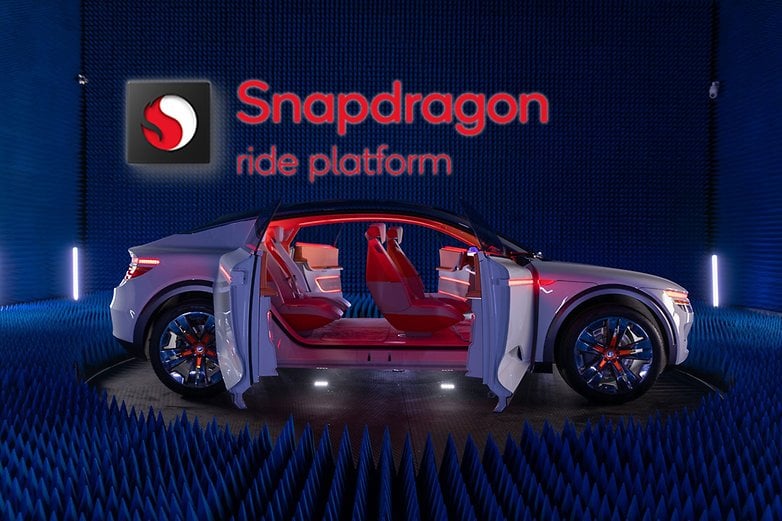 Snapdragon Ride Flex
In other CES news, Qualcomm also announced the Snapdragon Ride Flex family of SoC. The processor family can be tailored to a variety of uses, including feeding information to digital cockpits and even automated driving (AD).
The news puts Qualcomm back against Nvidia, whose Tegra systems are already powering connected cars. Qualcomm expects to start production of its automotive platform in 2024.