Protect your WhatsApp account from theft using two-factor authentication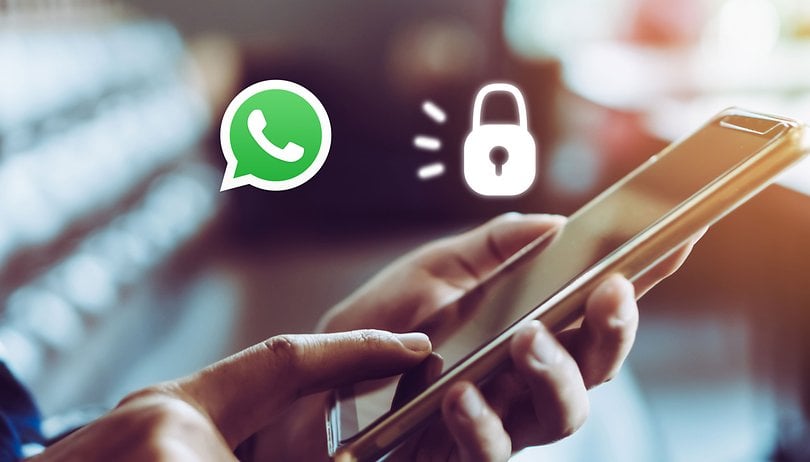 WhatsApp is an increasingly important app in the lives of many people, so it is natural to fear strangers having access to your account. To protect your WhatsApp profile from being used by other people, you can activate two-factor authentication (2FA) to force a PIN when setting the same WhatsApp number on a new install.
With lots of personal data shared online with family, friends, and groups, including payment information in countries like India and Brazil, it is important to keep your WhatsApp account secure.
Using 2FA—or Two-step verification, as WhatsApp calls it—every time your phone number tries to be authenticated on a new WhatsApp installation, usually when setting up a new phone, you (or someone else) will be asked to confirm the activation with a 6-number PIN code.
How to enable two-factor authentication on WhatsApp
Different from other apps or services, the WhatsApp two-step verification process requires only a PIN, since the phone number is considered the first step/factor.
One important consideration, since most people don't need to activate the WhatsApp account often, is that after setting a WhatsApp 2FA, the app will ask for the PIN from time to time, which has the side-effect of avoiding strangers to checking your messages when the phone is unlocked.
Anyway, that is how you protect your WhatsApp account from being stolen:
With WhatsApp open, tap on the menu ⋮ icon.
Select Settings.
Choose Account.
Press Two-step verification.
Tap Turn on.
Enter a 6-number PIN combination, then confirm it on the next screen.
Optionally enter an e-mail address to reset the PIN if you forget it, then confirm it.
Tap Done.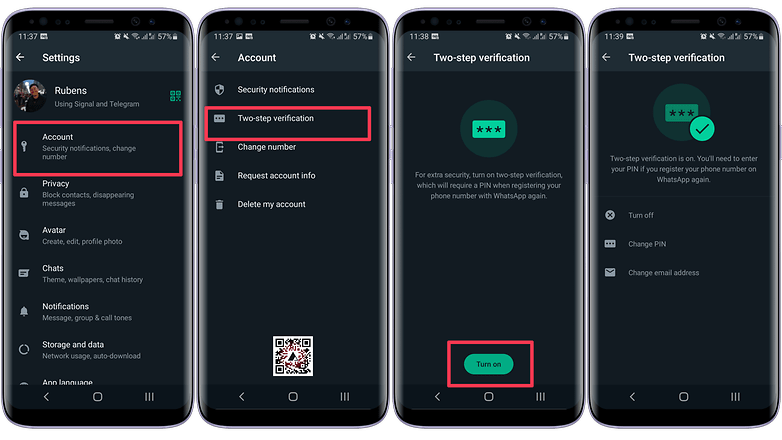 The same screen after step 4 allows you to turn off the feature (handy if you are troubleshooting WhatsApp issues), change the pin, and add/change the recovery e-mail address.
WhatsApp's two-step verification is a bit different from other services, and currently (as of February/2023) doesn't offer an option to use a 2FA code generator, which could be better if you don't want to be frequently prompted for the PIN, just make sure to not use "123456" as the PIN.
What are your steps to protect WhatsApp from strangers? Share your tips in the comments below!