What does the 'R' in iPhone XR stand for?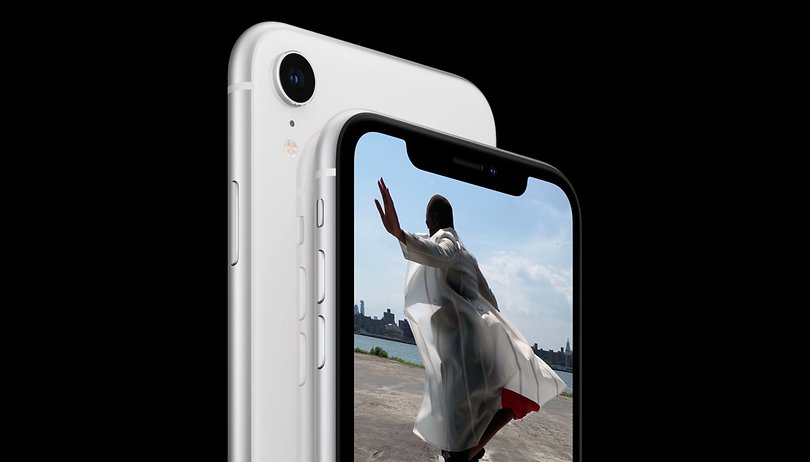 I'm sure you've heard the news by now: Apple has unveiled three new iPhones. During the big event, the Cupertino company gave away all the details on the devices, from features to pricing, but left out one little thing. We've been left scratching our heads wondering what the name of the most affordable new iPhone means.
The three new iPhones are called "XS", "XS Max" and "XR". The first two have the already familiar 'S' designation, but rather than being called 'Plus', the larger of the two is called 'Max'. It all seems straightforward until you consider the name of the iPhone XR. The cheapest of the three smartphone sports an LCD display, aerospace grade aluminum (rather than the surgical-grade stainless steel of the XS), and comes in five colors: white, black, blue, yellow and coral. Based on what we know about the device, there's no obvious conclusion to draw about what the 'R' might stand for.
Around the web, there have been a lot of ideas bounced around. 'Regular', although befitting its position in the line up, has been swiftly ruled out by many as not being dramatic enough for Apple. Then there's all the rebirth themed words like 'Revival', 'Rejoice', 'Remix' and 'Revolution'. While some of these have an Apple-like flair, Apple's marketing for the XR positions it against the iPhone 8, comparing it by size and battery life, though it's certainly not a rebirth of the iPhone 8. It might be a replacement for the iPhone 8 position-wise, but it's more like the original iPhone X if anything. There are also some edgy words which could reflect the bright and bold designs, like 'Rebel', 'Rock' or 'Rave', but these don't really fit the rather plain spirit of the white color option, for example.
Personally, I think 'Radiant' would be the best fit for the iPhone XR's true name meaning, or possibly 'Retina' for the Liquid Retina Display, but...What if XR means nothing at all? Maybe it's just supposed to convey that it's one step down from the XS by being one letter behind it.
What do you think? Cast your vote in the poll, or leave your best guess for the name meaning in the comments if it's not listed in the poll already. (Both serious names and jokes are welcome. We'll mention the top ones in the poll results!)