Poll results: Pixel 3 XL design sows doubt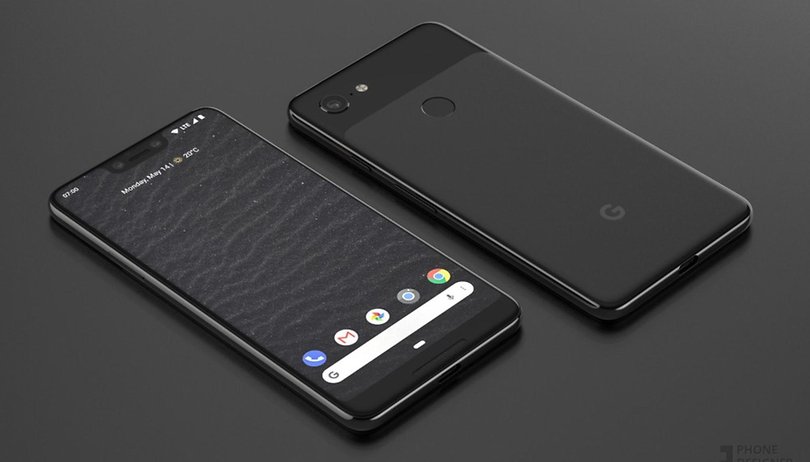 The Google Pixel smartphones have set the standard for the best user experience on Android devices, especially for fans of the OS and photography in particular. So, naturally, many of us are looking forward to the next generation. But the leaked information so far has given even Google fans cause to doubt, especially when it comes to the design of the Pixel 3 XL.
In last week's poll, we asked you whether you thought the Pixel 3 XL was going to be worth the wait, and which, if any areas, seemed disappointing to you. Here are the results: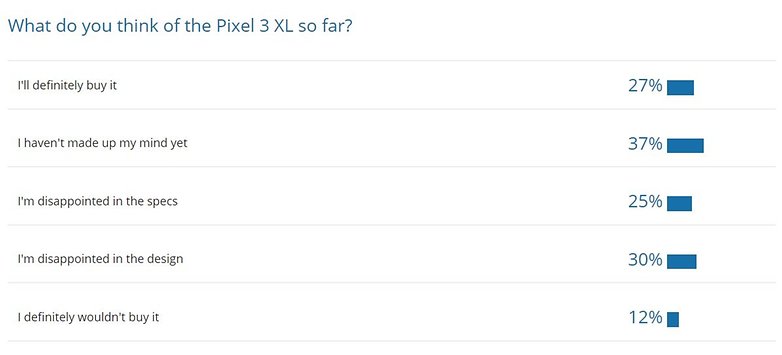 Google is being conservative with the specs of the Pixel 3 XL and the device wasn't exactly a champion on benchmarks, but so far the biggest factor that seems to put people off the upcoming Google smartphone is the design. More specifically, the decision to go with the iPhone X style notch but also with a large chin bezel, seemingly missing the point completely.
Nonetheless, many of you still have high hopes for Google's next large Pixel smartphone. The renowned software optimization from Google seems to outweigh other factors. In the comments, LCDTech lamented the poor design choices but maintained that Google's software would still convince him to buy the new Pixel. Eshan Kia also stressed that Google's software expertise meant that "Pixel phones are often smoother and snappier than most 6gb phones."
What do you think of the results? Does Google's software experience trump any concerns about design or specifications?