Poll results: Which recent smartphone release excites you the most?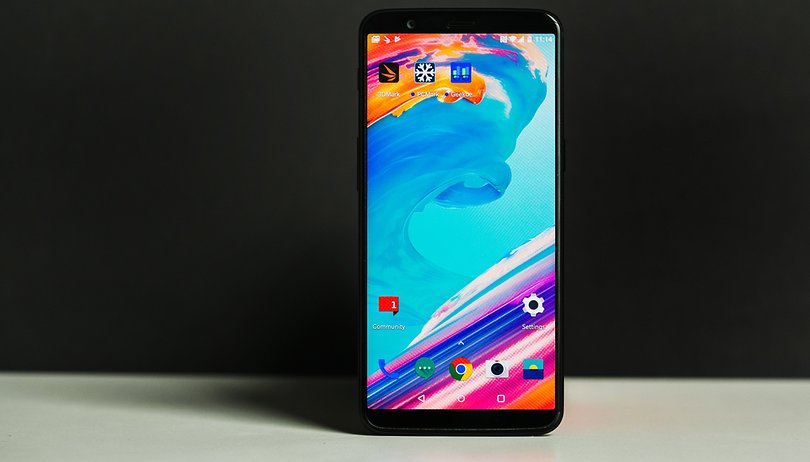 We wanted to find out which of the many recent smartphone releases excites the AndroidPIT community the most. Several hundred of you voted in our poll last week, and now we're ready to share the results.
The most exciting recent release, according to our readers, is the OnePlus 5T. OnePlus' latest flagship got 29 percent of the vote, among 9 other smartphones. Tied for the number two spot in the ranking, with 14 percent, are the Pixel 2 XL and Huawei Mate 10 Pro, two phablet heavyweights. Following those three is the iPhone X with 11 percent.
Then there's the not-so-exciting bunch. Notably, Apple's less innovative new creations, the iPhone 8 and 8 Plus received 1 percent of the vote each, making them the least exciting of all the recent releases in the list. In the middle ground, the HTC U11+ and Razer Phone had 8 percent each, while the Pixel 2 and regular Huawei Mate 10 had 7 percent each.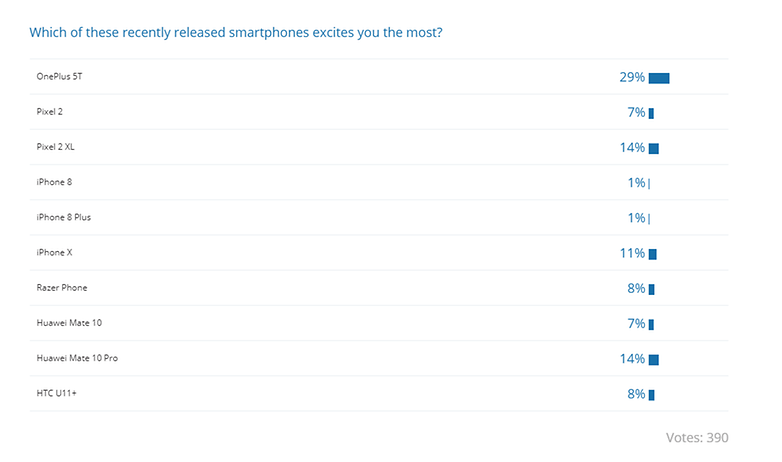 While a great many of you are interested in the OnePlus 5T and others, the comments told a different story. Some users noted that they aren't excited by any of the new phones on the market. These users cited higher prices, marketing hype and some of the current trends, like smaller, non-removable batteries, as the reason for their disinterest.
Which upcoming releases are you looking forward to? Which smartphone trends do you wish would disappear?