Poll Results: Google is on the right track with Duplex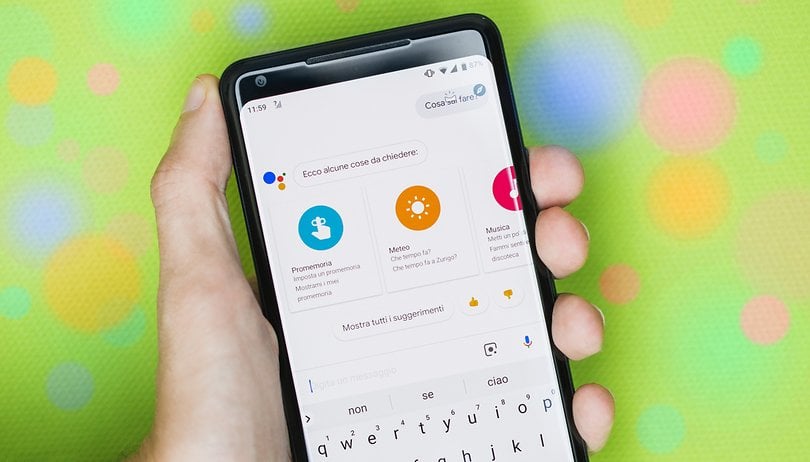 Last week, Google started rolling out its AI calling feature to Pixel 3 and Pixel 3 XL owners in select cities in the US. The service can only call restaurants to book or cancel reservations right now, but we asked AndroidPIT readers what services you want to see come to the AI chatbot. The results are in!
The most popular feature our readers want to see come to Google Duplex is to book a doctor's appointment, with 31% in favor or that service. Using AI to call for medical purposes was something that was also echoed in the comments by CJ Brown, who wants to see the chatbot be able to confirm and schedule the pick up of prescriptions from the pharmacy.
You can see the full results below.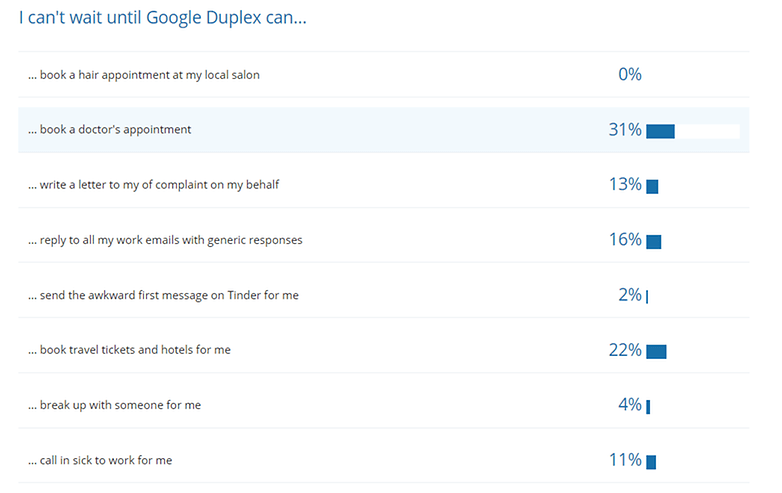 The second most popular service, with 22% of the vote, was for booking travel tickets and hotels. It seems as though Google is on the right track with its AI calling feature, with the top two choices both being feasible. Although a service that would book a hair dresser appointment at a local salon, such as the one Google showed on stage at this year's IO, did not receive a single vote.
There remains a bit of skepticism surrounding AI chatbots and their usefulness. Mark said in the comments: "None of the above. I do not want an AI chatbot assistance. Another way for Google to gather info on you and use it." The sentiment was felt by storm too, who said: "I've not seen a use case that really elevates my experience yet."
If you've got an idea for a Duplex service that was not featured on our list, let us know in the comments below.