You chose the best Android phone of 2018, and the winner is...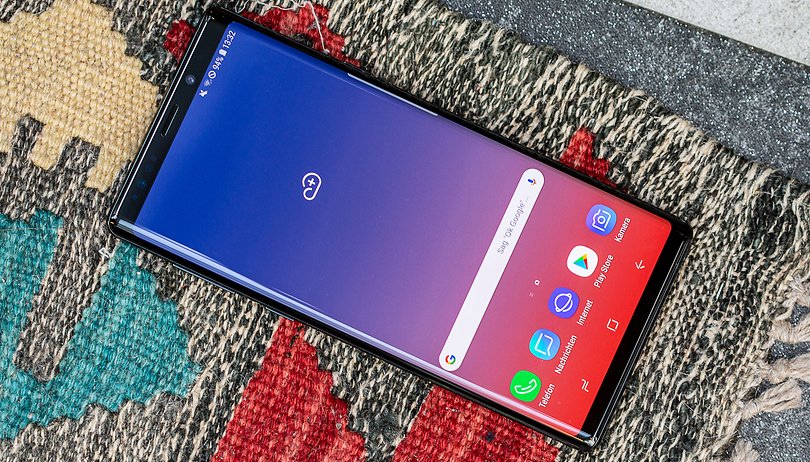 2018 was an interesting year for smartphones, especially in the Android world, which saw rising stars from China emerge as challengers to the established big brands, the decline of old stalwarts like HTC and LG, and the return of old favorites like Nokia. Not to mention the plague of notches! But which Android phone really won your hearts in 2018? Let's take a look at the poll results!
Our readers choice for the best app of 2018
1st place: Samsung Galaxy Note9
In our end-of-year poll, we asked our readers to select the best smartphone of 2018, and the results are in! Winning by a strong lead with 20% of the vote comes the Galaxy Note9, the latest flagship phablet from Samsung that certainly deserves the accolade. With top-of-the-line specs, a beautiful big super AMOLED display, improved S-Pen with Bluetooth functionality, a great camera and the ability to function as a desktop PC via DeX, the Note9 is the perfect companion for power users.
2nd place: OnePlus 6/6T
Chinese manufacturer OnePlus has been a cult favorite for years thanks to its philosophy of offering high-end specs and fast software at relatively affordable prices. The latest pair of "flagship killers" from the brand, the OnePlus 6 and OnePlus 6T, impressed us with their speed, power and price, and also impressed quite a few of you, as it comes in second place with 16% of the vote.
3rd place: Huawei Mate 20 Pro
2018 was a good year for Chinese tech giant Huawei, even though the brand has been effectively locked out of officially selling in the US market. That hasn't stopped Huawei from overtaking Apple as the biggest smartphone manufacturer globally, and the Mate 20 Pro represents the pinnacle of design from the Chinese company. A beautiful phablet with great battery life, fantastic performance and all the bells and whistles when it comes to features, we found the Mate 20 Pro to be almost perfect, save for slightly unrefined software and some issues with facial recognition. The device also won over plenty of our readers, just 1% behind OnePlus with 15% of the vote.
Each of the three winners and runners-up is a fantastic device that any user would be proud to own. Surprisingly, Google's own Pixel 3/XL lagged behind with only 8% of the vote, tied with the Pocophone F1 from Xiaomi.
Do you own one of these top 3 smartphones? What do you think of our poll results?