Poll results: What was the best smartphone of 2017?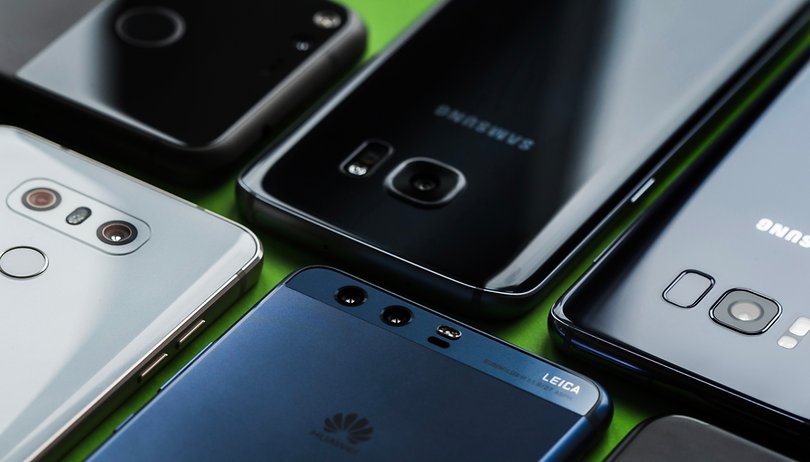 The new year hasn't had a chance to give us any big surprises in the smartphone world yet, so let's take this moment to reflect on the hits of 2017. We posted an opinion poll last week asking which smartphone of the past year was the best. Now that the votes have come in, we have the final results to share with you.
Which 2017 smartphone made it to the top of the list? The Samsung Galaxy Note 8 took 24 percent of the vote, making it the number one, by far. In the comments, one user referred to the Note 8 as the "swiss army knife of phones" while another noted that it has "[a]ll the premium features you could ever need. The absolute best display, great camera & of course the S-pen". In spite of all the praise, it was a bit too expensive for some people's taste.
Everyone's favorite underdog, the OnePlus 5(T), came in second place with 15 percent of the vote, which is no surprise as we already had it as our pick for the best alternative phone of the year. Third and fourth place also go to Samsung, with 11 percent for the S8+ and 10 percent for the S8.
It wasn't just the Note 8 that took the crown for best smartphone. Samsung took the crown for top manufacturer, with an impressive three phones in the top four places, totaling 45 percent! These devices represent the best trends 2017 had to offer, with elegant design, gorgeous displays, small bezels and unfortunately large price tags.
In fifth place, the larger of Google's 2017 phones, the Pixel 2 XL, took 9 percent of the vote. This was followed by the LG V30 with 7 percent and the Huawei Mate 10 Pro with 5 percent. All of the other devices in the poll received less than 5 percent, including the LG G6 and the controversial iPhone X.
Which phones are you looking forward to in 2018? What features do you hope manufacturers will keep or ditch in the coming year? Let us know in the comments!