Poll: Do you prefer the Galaxy S7 or the S7 Edge?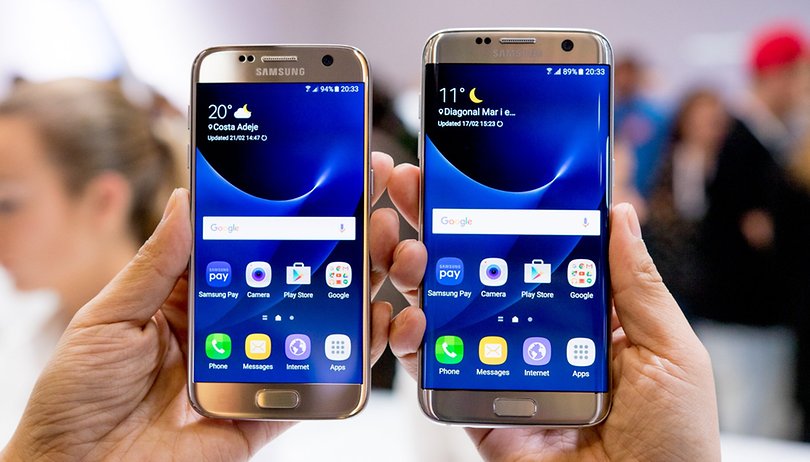 Initial impressions of both the Galaxy S7 and S7 Edge are largely positive. Both of these flagship Samsung devices show promise in their designs and specs. But which one do you prefer? We're asking you to decide in our latest weekend poll.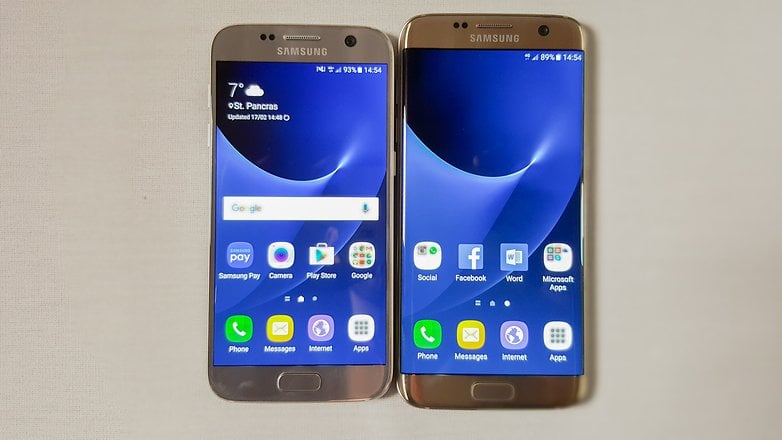 For those of you who aren't already familiar with the differences between the two devices, we will give you some of them. You could also read up on them in the two links at the top of the article or click here for our Galaxy S7 vs S7 Edge Comparison.
The specs on the S7 and S7 Edge are pretty comparable. They run on the same processor, Samsung Exynos 8890. Their memory storage capacity are the same, they come in either 32 GB or 64 GB. The camera systems on both phones have a 12MP rear camera and 5 MP front camera. The phones run on Android Marshmallow.
The S7 and S7 Edge deviate in a few key places. The battery in the Galaxy S7 is 3000 mAh while it's 3600 mAh in the S7 Edge. The screen size of the S7 Edge is 5.5 inches, 0.4 inches bigger than the S7 in part because the edges curve around the sides of the phone and also because the S7 Edge is a bigger device. The S7 Edge is expected to cost US$50-100 more than the S7.
It's probably not an easy choice but which do you prefer? Let us know in the poll.