Pico 4 review: The best headset to (re)start VR without headaches on the cheap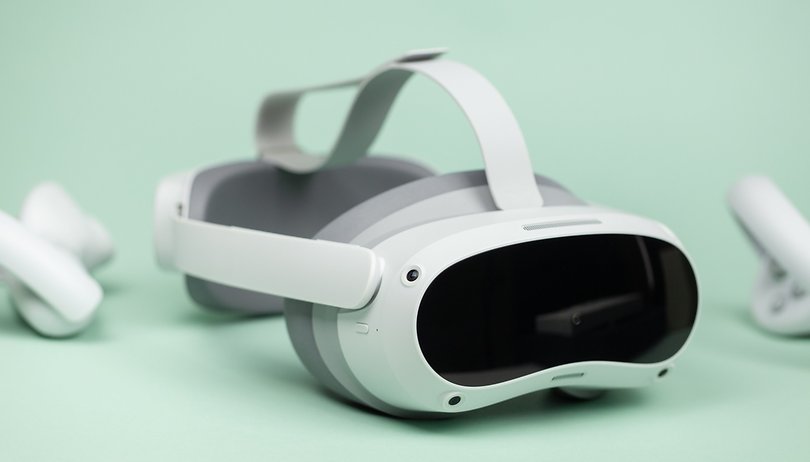 The Pico 4 from ByteDance, the parent company of TikTok, is a standalone VR/XR headset that has one mission in life: to dethrone the Meta Quest 2. If you've been out of the VR scene for years and want to jump right back into it, or if you are totally at a loss and want to give it a try, the Pico 4 is one of the best entry points into the world of virtual and mixed reality.
Good
Very sharp image quality without the God Rays effect

Good wearing comfort

Highly adjustable interpupillary distance

Functional passthrough

Very easy and fast to configure

Ergonomic joysticks

Very accurate and reliable tracking

Affordable price
Bad
Catalog of applications is inadequate

The 2.5-hour battery life is suspect considering the battery capacity

The Pico VR application is underutilized
The Pico 4 in a nutshell
The Pico 4 is a standalone or all-in-one VR headset. Basically, you can use it without having to connect it to a PC. The headset, like its controllers, will work wirelessly (although connection to a PC via USB-C or Wi-Fi 6 is possible and sometimes necessary, especially for large games).
The 128 GB Pico 4 is priced at €429 and €499 for the 256 GB version. It is unavailable in the US, hence the € prices. Both are equipped with 8 GB of RAM, and you can find it easily on Amazon. It is a direct competitor of the Meta Quest 2, which is €50 more expensive in Europe.
However, this is the last time I will make a comparison with the Meta headset in this review. I would like to invite you to read our Meta Quest 2 review by my colleague Matt Zellmer who knows a lot more about the subject than I do.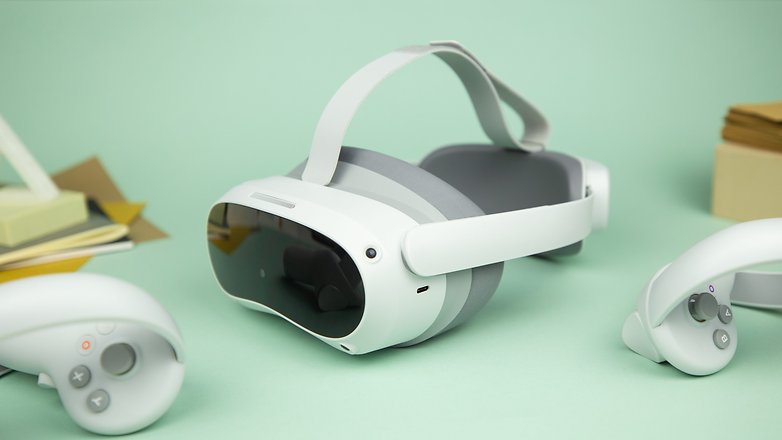 Yes, I'm a total noob when it comes to anything VR. I haven't reviewed any other recent models on the market, and I'm not a VR gamer at all. However, that's okay. It's gamers like me that the Pico 4 is targeting.
Its price is relatively affordable compared to the Meta Quest Pro and HTC XR Elite which break the €1,500 mark. However, its technical specifications make it very competitive, in addition to its pancake lenses, the good battery life in its integrated nature, and the reliability of its controller tracking.
It's really a good entry point if you want to (re)start your VR journey without having to break the bank and without taking too much trouble.
Configuration & hardware
The Pico 4 is an all-in-one headset, making its first advantage being the ease of installation and configuration. There are no cables for you to plug in, making the experience 100% plug-and-play.
---
What I liked:
Very easy installation process.
Highly intuitive handling and basic controls, especially if you have played with a game console at least once in your life.
Precise interpupillary distance (IPD) adjustment.
What I disliked:
Obliged to hand over our data to ByteDance.
---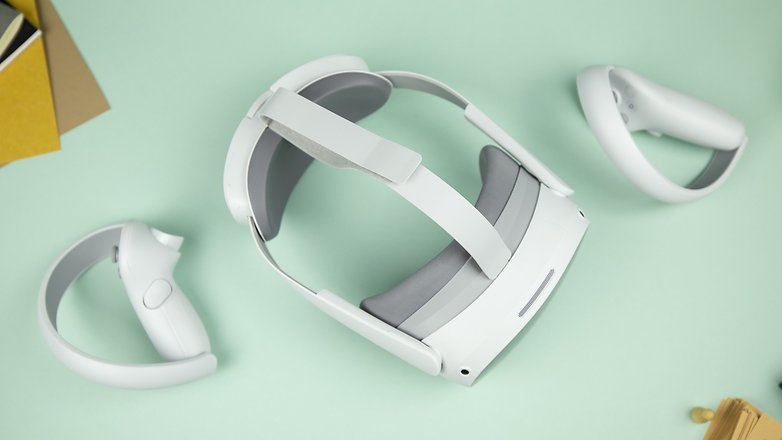 In the huge Pico 4 box, we obviously find the headset with the integrated 5,300 mAh battery within the strap located at the back. We also get a spare frame for the visor, a pair of wireless controllers (which are powered by AA batteries), a charger, and a USB-C cable. That's it.
Just put on the headset, turn on the power via the right button on the visor, power up the controllers individually, and you're good to go.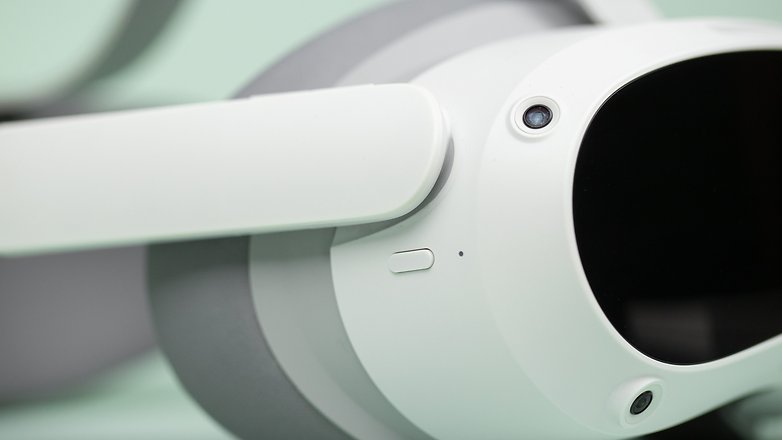 The first thing to do is to define the play area. It's very simple, really. Just follow the instructions and 'draw' a line on the ground with the joysticks. The helmet is then in "passthrough" mode, which lets you see your environment and allows you to easily find your way around.
You must then connect to the Internet via the settings. To do so, go to the Pico Lab settings to activate the 90 Hz refresh rate (the default 72 Hz refresh rate may increase the sensation of dizziness or kinetosis), and connect to either your TikTok account (ByteDance) or your Pico account.
The helmet also offers excellent adjustment of the interpupillary distance to align the two "glasses" of the helmet to the center of your eyes. The adjustment ranges from 58mm to 72mm with notches at every 5mm, while the rotating crown used to adjust the strap is rather ergonomic.
In short, it's easy to set up, easy to configure, and there is no need for tutorials or guides to start the experience as soon as you unbox the Pico 4.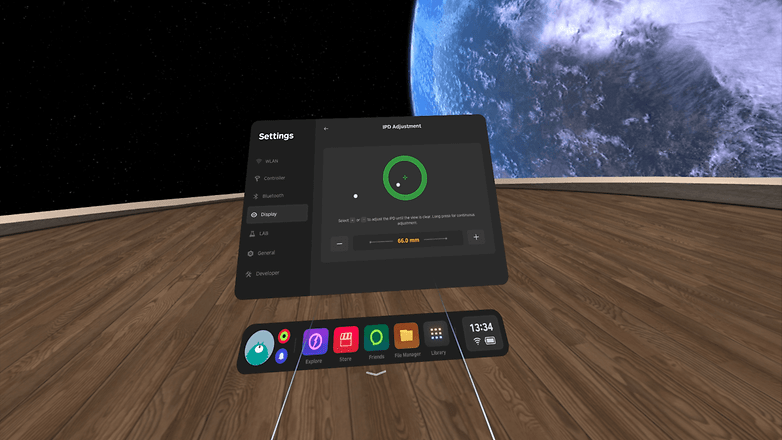 Design & ergonomics
The Pico 4 is a very comfortable helmet to wear, even for long sessions. The fabric-lined visor won't appeal to everyone, especially if you sweat a lot. The helmet lets a little too much light through via the sides as well, but such grievances are quickly forgotten once it is worn around the head.
---
What I liked:
Good weight distribution with the battery at the back.
Comfortable to wear.
Ergonomic controllers.
What I disliked:
No 3.5 mm jack plug.
The fabric lining of the visor absorbs sweat easily.
---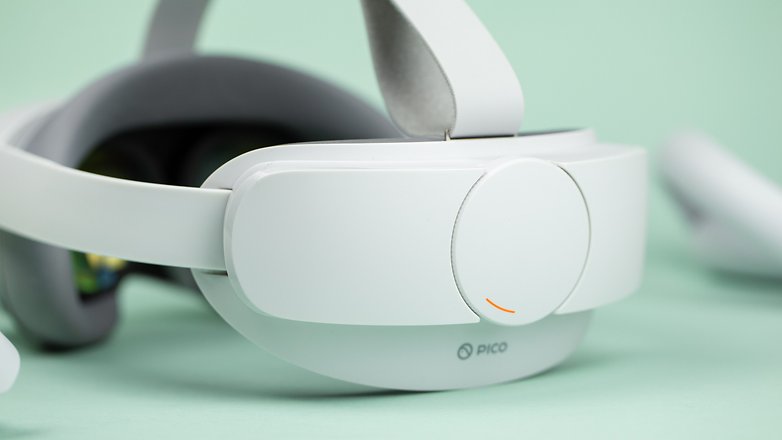 All in all, the Pico 4 tips the scales at 586g, but I found it to be very light when worn. Pico chose to move the battery to the back, placing it directly on the strap to make the weight distribution more balanced.
I may have a cranial morphology close to that of a Giger Xenomorph, but the adjustable strap acquainted itself well with my dome. I often have a problem where VR headsets move up my head on its own, making the image totally blurry. With the Pico 4, it remained steadfastly in place.
I've seen a few reviewers complain about the mesh lining of the visor. Sure, silicone is better in terms of hygiene since it doesn't absorb sweat. Personally, I tend to sweat a lot.
And I'd rather have an absorbent material than plastic or leatherette with sweat dripping down from my forehead. In any case, you can easily find silicone liners on Amazon for around €20 or €30.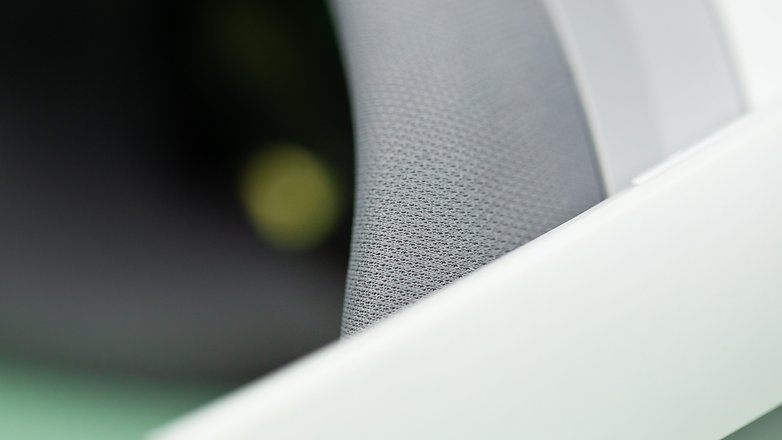 In terms of finish, we're treated to good old plastic without much refinement done. However, the two-tone coating is visually nice to look at. Its matte side makes the grip of the controllers a rather pleasant experience, offering enough "grip".
The controllers themselves are very ergonomic. There are two triggers, two action buttons, and a joystick on each of them. The buttons are easy to grip, and the hoops are compact enough to prevent the controllers from clashing when you move your hands in the middle of a game.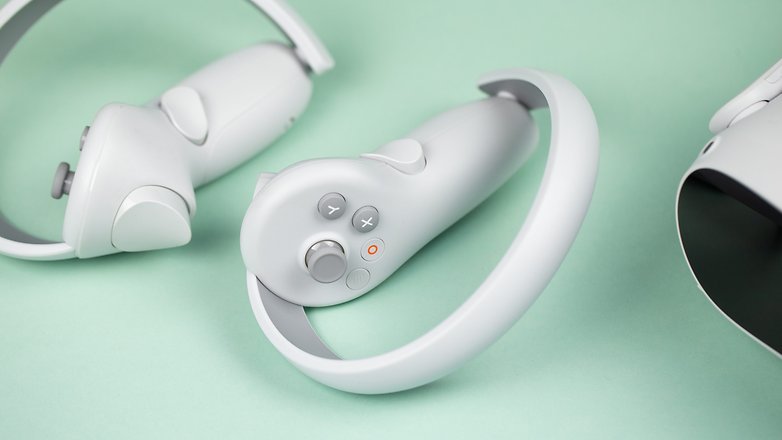 Image & audio quality
One of the primary selling points of the Pico 4 is its famous pancake lenses. They offer a resolution of 2160 x 2160 pixels per eye. I found the image quality to be very good in terms of sharpness. The LCD panels, however, tend to be a little too dark for my liking at times, I would have liked to have a little bit more contrast and brightness.
---
What I liked:
Very sharp image and just the right smoothness at 90 Hz.
No God Rays effect.
Passthrough is decent enough.
The wide 105° field of view.
What I disliked:
Lacks a bit of brightness and contrast.
Grid effects appear at sometimes.
90 Hz refresh rate is not activated by default.
---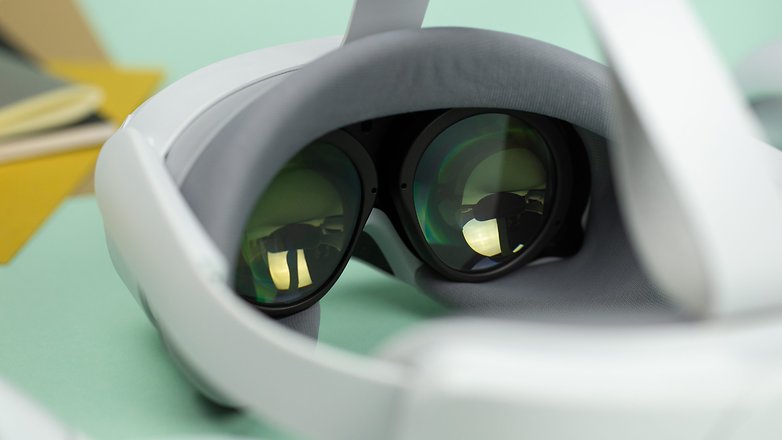 Pancake lenses
The Pico 4 has pancake lenses as opposed to the Fresnel lenses in the Meta Quest 2. Each technology has its advantages and drawbacks.
Fresnel lenses don't darken the screen as pancake lenses do. Pancake lenses don't suffer from the "God Rays" effect, which is unsightly rays of light that appear when light hits the circular ridges of Fresnel lenses.
Pancake lenses are also more compact and require less space from the screen, which means there is less need for software correction to limit "pincushion" distortion (similar to stretching the corners of a square).
In short, pancake lenses are a better choice for most users generally.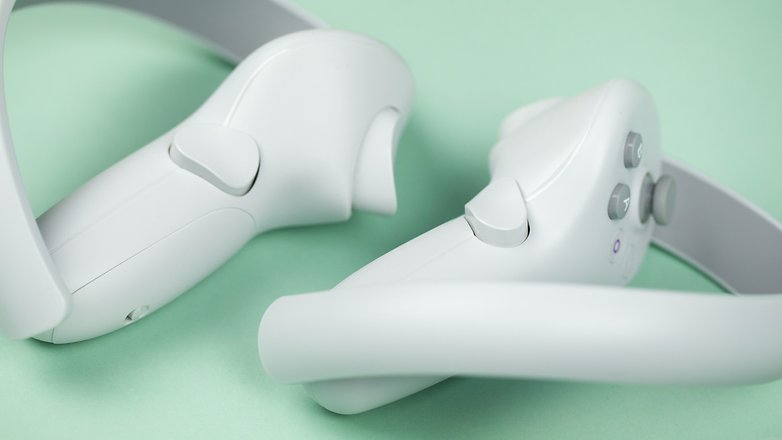 Very sharp image without any God Rays effect
As for the Pico 4, I found the image to be very sharp. The field of view is also quite generous, with an FOV of 105° that has minimal distortions on the edges of the image.
I didn't notice any God Rays effect during my use, which is great. However, I did find the screen to be a wee bit too dark in selected scenarios. In some games, I was a little short on contrast and brightness, the image felt a little washed out.
Sometimes, I could notice a grid effect or "screen door effect". On monochrome surfaces or in the menu system, it looked as thought you can see a thin grid separating the pixels. This was similar to looking at the image through a screen. It's not obvious at all, but it is noticeable from time to time.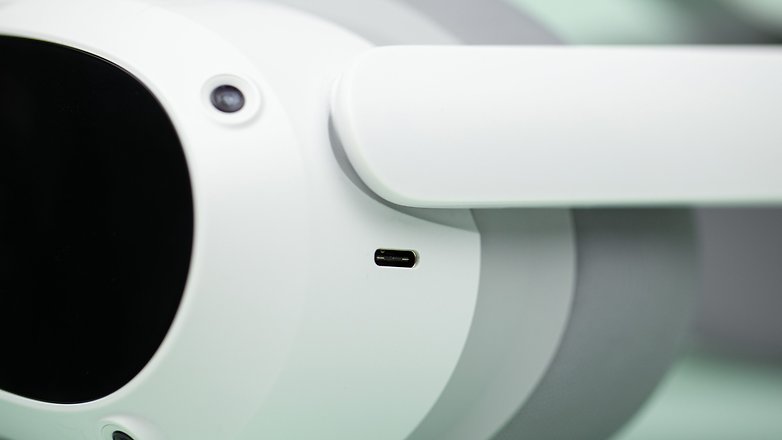 Passthrough correct, but not optimal
The color passthrough, which allows you to see your physical environment without removing the helmet via a 16 MP camera, works well. However, I found that the scale of visible elements does not correlate itself with reality 100%, in addition to a distorted depth. Basically, there is a kind of visual shift when you want to hold something around you or when you walk.
For a quiet walk, it is not a problem at all. You can read the screen of your smartphone quite easily even if I found the image to be a bit too noisy at times.
Audio quality is surprisingly good
The Pico 4 integrates two microphones in the lower part of the headset, placing it as close as possible to your mouth. I was able to indulge in multiplayer games and ask people if they were using the mics by default. The ones who answered positively sounded intelligible and pretty clear. The quality is not amazing though, but it is on par with what you get when you talk on the phone.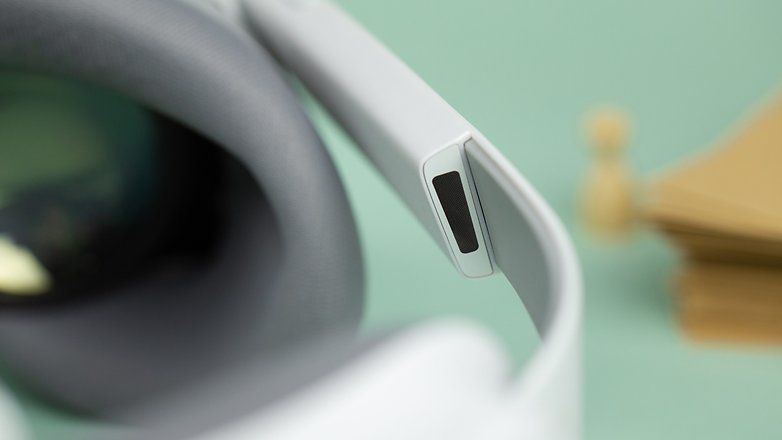 The speakers located in the arms of the headset are of good quality. Stereo sound is binaural and it reinforces the feeling of immersion, especially when you move your head. The audio rendering sounded clear to me with a good spatialization.
Unfortunately, the Pico 4 does not have a 3.5 mm jack to connect it to a wired headset. However, you can connect a headset or wireless headphones, although this affects the battery life of the headset.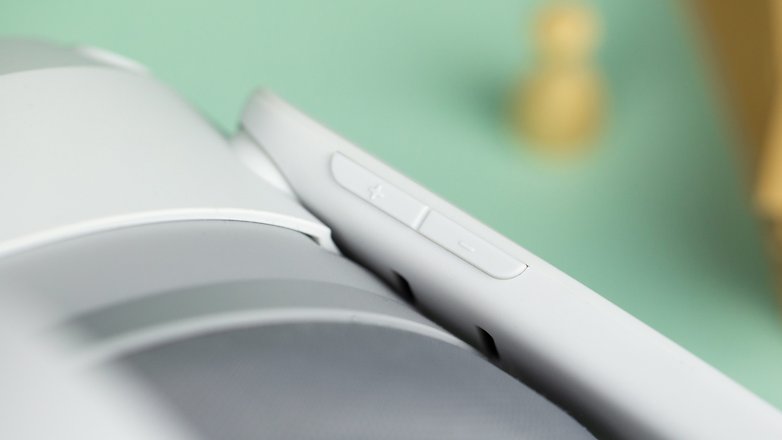 Performance & tracking
The Pico 4 incorporates a Snapdragon XR2 SoC and 8GB of RAM. The headset supports Bluetooth 5.1 and WiFi 6 connectivity. For tracking, it integrates 4 cameras and a 6DOF system with head, eye, and even hand tracking (the latter is useless at the moment).
---
What I liked:
Excellent hand tracking
Head tracking is just as effective
Easily adjustable and adaptable playing area
What I disliked:
Hand tracking is not mature enough and underutilized.
---
The tracking performance of the Pico 4 is excellent. You can manually define the playing area with a free trace. We can also opt for dynamic tracking that adapts to our movements. The helmet uncannily 'knows' whether you are standing or sitting. You can also deactivate the tracking to simply sit on your bed and use the Pico 4 as a giant remote screen.
Even the most sudden movements are reproduced in a fluid and precise manner. Immersion is total when you launch a game, and you can walk and gesticulate freely in the game area without any jerks. In some games, the gameplay mechanics require a lot of precision, and the Pico 4's controllers never failed me.
I primarily played an FPS called Breachers, which is a kind of Rainbow Six Siege-style game for those who know. I had no problem aligning my weapon with my aiming angle. Reloading my weapons was also smooth and the controllers didn't bump into each other.
I also used the Virtual Desktop application a lot, which allows you to "caster" your PC to the Pico 4. It's nice for watching YouTube videos, movies, and TV series on Netflix and... well, that's about it. This app offers a head tracking mode so that the screen content aligns with your head movements. The head tracking worked very well there too.
Unfortunately, I did not test out the Pico 4 by playing Steam games and connecting it to a PC. My laptop is not powerful enough to run Half Life: Alyx smoothly, but I can vouch that the wireless link via Wi-Fi 6 worked very well.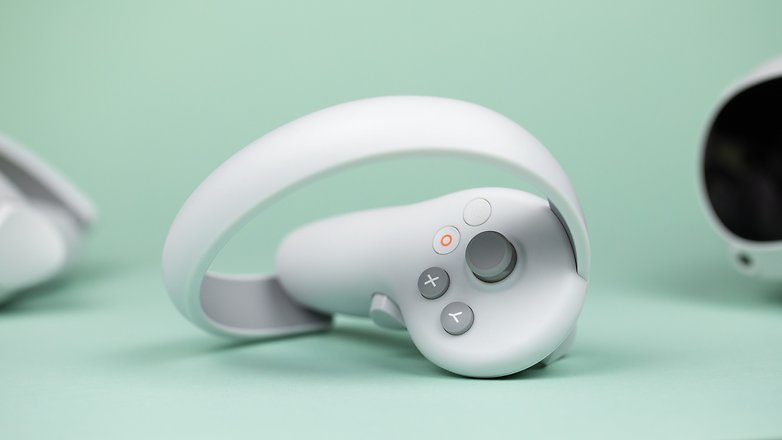 I found its hand tracking to be iffy at times. Pico mentioned that it is still experimental and you will have to unlock the developer options to enable it (Settings > General > About > Software version > click 8 times on the last item).
I haven't found any compatible application with hand tracking, so I think we have to wait for Pico/ByteDance to develop this technology further.
Interface
The Pico 4 runs on Pico OS 5, which is based on Android 10. The interface could be described as rudimentary if we wanted to be unforgiving or minimalist if we were more generous. The settings are quite limited but is more than enough to cover the bare essentials. It is also a plus point that navigation is rather intuitive.
---
What I liked:
Clear and easy-to-navigate interface
Nice free and paid games in the native catalog
What I disliked:
Not enough exclusives compared to Meta
Cannot adjust the headset via the Pico VR app
---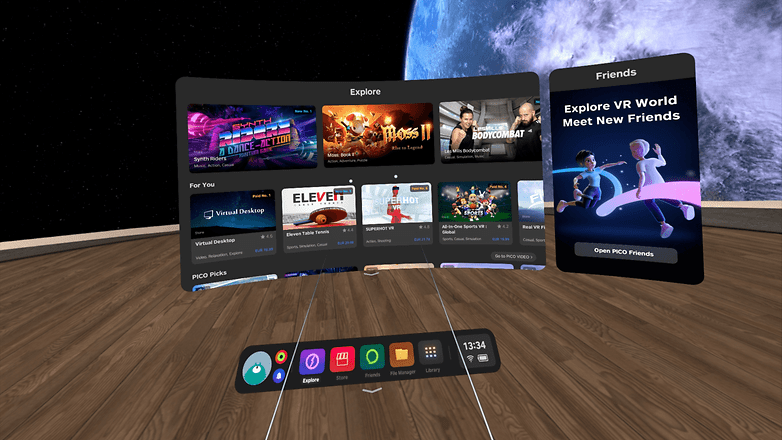 On the home screen, we have a toolbar consisting of seven widgets. Your Pico account, Discovery tab (game recommendations, news, etc.), store, friends list, file manager, app, game catalog, and settings can be accessed here.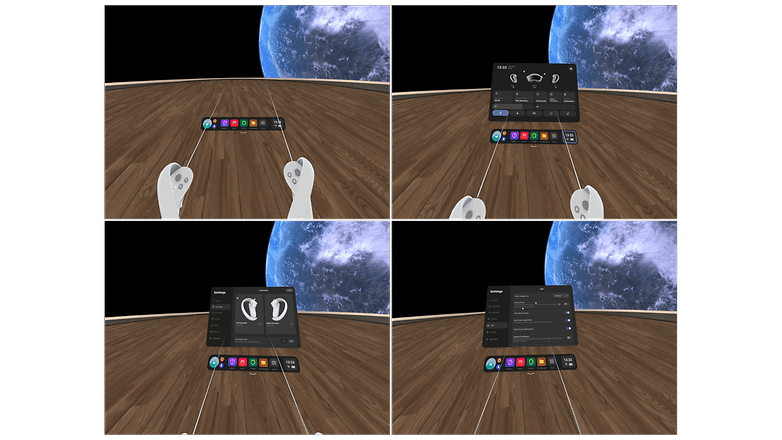 The Pico 4 also works with the Pico VR app, which is available for free on Android and iOS. It will mostly (actually, only) serve as a portal to make your game and app purchases. In any case, for the first purchase, you will have to go through the app to add a payment method. Afterward, you can purchase games directly through the headset.
I think it's a shame that you can't access the Pico 4's settings via the Pico VR app. You can manage a few things, like files, wireless link with the PC, and screen broadcast. But that's about all, which is a bit of a shame.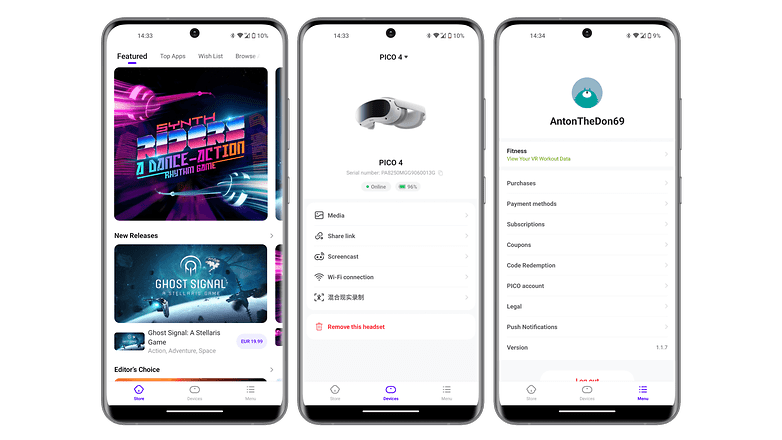 Apart from that, the Pico 4 has some cool features. I'm referring to double-tapping on the right side of the headset, where doing so allows you to switch to passthrough mode on-the-fly. The automatic "wake up" function is also very cool and allows you to launch the headset and resume what you were doing as soon as you wear it.
As for the Pico store, I think it's pretty well-stocked for now. Yes, there are a few Meta exclusives missing, but there is a lot to choose from as well in terms of free games.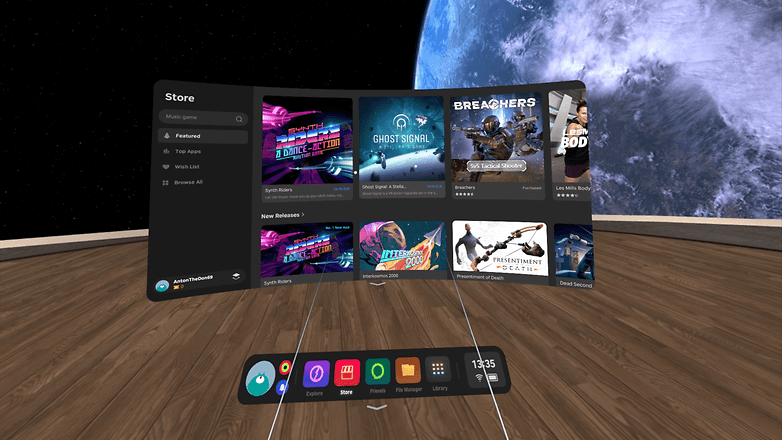 I found its paid games to be a tad expensive, retailing for around €30 on average. Don't get me wrong, there are some interesting titles there as well.
Navigation was quite a pleasant affair. The fact that the front trigger is the all-purpose button is a bit counter-intuitive, especially when you are used to playing on a console. It took me a while to stop pressing the A or B buttons to validate something.
In short, the only flaw of the Pico 4, for now, is its catalog of exclusive games. The manufacturer promised that it will gain more titles over time. In any case, you can always access your Steam game library if the native catalog is insufficient for your gaming needs.
Battery life & charging speed
The Pico 4 has a 5,300 mAh battery that allows the headset to be used continuously for 2.5 hours. The controllers run on two AA batteries and the battery life seems lengthy.
---
What I liked:
Excellent controller battery life
Can be used while charging
USB-C cable and charger included
What I disliked:
Slow charging speed
The 2.5-hour battery life seems a bit short considering the battery capacity
---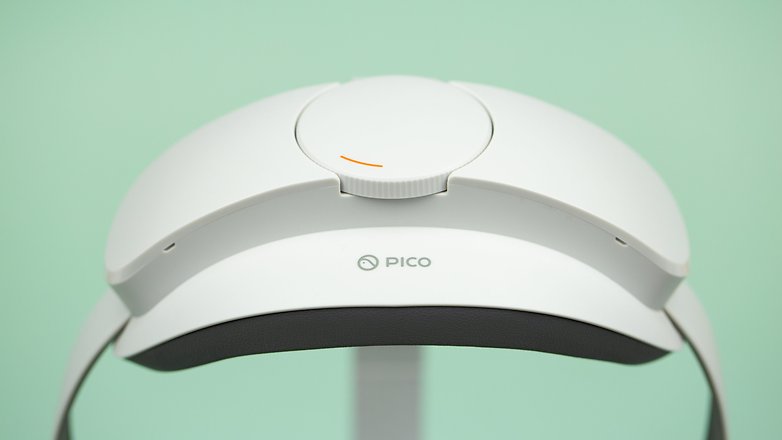 In actual use, I've always been able to achieve more than two hours of use. I think by linking it to a PC, the battery life will be reduced because of streaming.
One can say that 2.5 hours is not very long. Bear in mind that it is not that much longer lasting than the Meta Quest 2 either, which has a significantly smaller battery, but it's more than enough for a long game session that will make you dizzy or sweat.
I also liked the fact that you can still use the headset while it's charging via USB-C. Well, head movement will then be a bit of a hassle but it's still a good thing.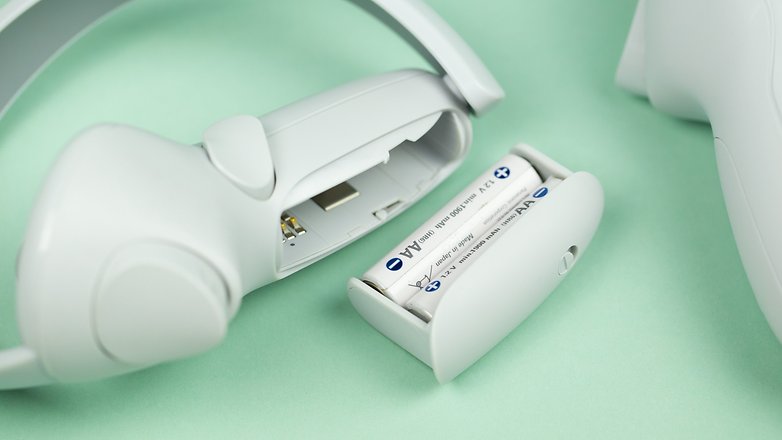 As for the 20-watt wired charging speed, it is moderately slow. It takes a good two hours for a complete recharge. The headset has a small LED on the right side that indicates the current battery level. You can also check the charging status via the headset or the Pico VR app.
As for the controllers, they have a much longer battery life. The AA batteries that power them can last a very long time. I've been using the headset for two weeks now and still haven't had to change the controllers' batteries.
Technical data
Technical data
Device
Image
Screen and optics

2160 x 2160 pixels per eye
72/90 Hz refresh rate
105° field of view
Pancake lenses
58 - 72 mm (IPD)

Dimensions

195 x 106 x 255-310 mm (W x H x D)

Weight

295 g (without battery)
586 g (with battery)

SoC

Qualcomm Snapdragon XR2+ Gen 1
7 nm structure width
Octa-Core
Max. 3.2 GHz
Adreno 650 GPU

Memory

8 GB RAM
128/256 GB storage

Expandable memory
None
Camera/tracking

4x 6DoF cameras
1x 16 MP RGB camera
Eye tracking
Head tracking
Hand tracking

Battery/Battery life

5,300 mAh
2.5 hours of battery life
20W recharge

Connectivity

Wi-Fi 6
Bluetooth 5.1

Sound

Stereo speakers
Binaural audio
4 microphones

Other

USB Type-C connector
No jack
Air Link connection to PC
Link cable connection to PC (USB-C to USB-A)
RGB Passthrough

Interface/OS

Pico OS 5 based on Android 10

Price
€429
Conclusion
The Pico 4 is, in my opinion, the best entry point into the world of VR. For mixed reality applications, I found the technology to be not mature enough at the moment, nor the hand tracking adequate for real-world augmented reality applications.
But if you are looking for a VR headset that is affordable in terms of price and accessible in terms of use, the Pico 4 is an excellent choice. Image quality is top notch and the headset is very comfortable to wear. Tracking is simply excellent and never breaks the immersion in the game.
I am seriously considering buying one. I really liked the plug-and-play and hassle-free experience. I just hope that the game catalog will grow over time.
The Pico really made me want to play VR games again. I think using the headset as a remote display can also find plenty of relevant applications in everyday life. In any case, I feel like I'm itching to play some games. I'd even say it's a constant tingling.
What do you think of the Pico 4 in terms of value for money? Could it reconcile you with VR like it did for me? Do you think it is better than the Meta Quest 2?
To dive deeper into the scene, check out our Meta Quest Pro review, the most advanced and most expensive VR headset on the market. You can also check our HTC Elite XR heads-on, a high-end alternative for a VR/XR headset.