Rugged Phone & Tablet: WP28 and RT6 Now With 20% Discount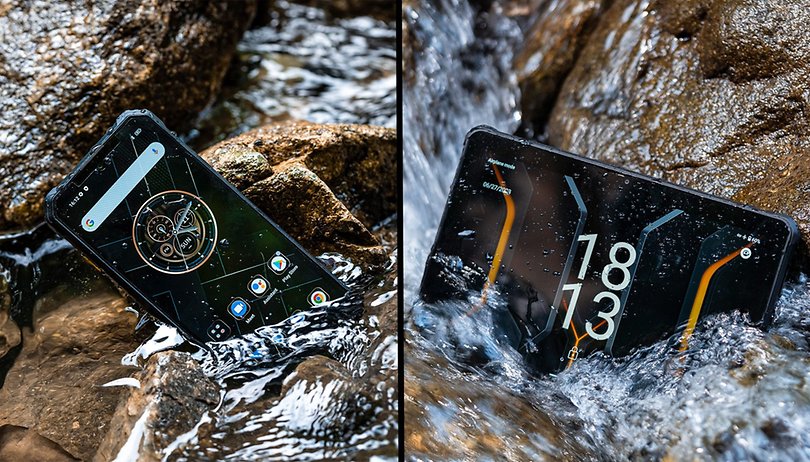 Oukitel started its "Back-to-School" sale and you can get great discounts on the outdoor WP28 smartphone and the outdoor RT6 tablet. All you have to do is use the coupon code in the official Oukitel store and save an additional 20 percent on the already reduced prices. Keep reading to learn more about the devices.
If you like sports and don't want to go off-the-grid, you usually need stable smartphones or tablets, so that they don't immediately break in case of a fall. Oukitel specializes in making tough and rugged devices, so you can get great discounts on the WP28 smartphone and the RT6 tablet.
We took a closer look at the devices and analyzed their strong points. One thing in particular stands out: Both the smartphone and the tablet are not only robustly built but also rely on an incredibly long-lasting battery so that you can manage without a charging station for a long time.
The outdoor tablet—Oukitel RT6
If you plan to move around in rough terrain or want to participate in your own version of "Survivor", an outdoor tablet is definitely interesting. Oukitel offers a 10.1-inch FHD+ display with a brightness of up to 400 nits for the RT6. Additionally, the tablet is IP68, IP69K, and MIL-STD-810H certified and thus protected against shock and extreme temperatures or weather conditions.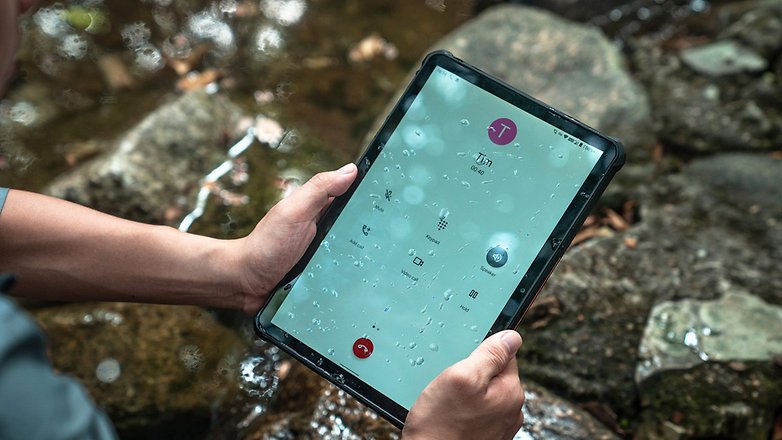 A MediaTek MT8788 processor powers the device and comes standard with 8 GB of LPDDR4 RAM and 256 GB of internal storage. The RAM can be expanded by another 6 GB. You have the option of expanding the device's storage by up to 1 TB using a microSD card. However, the real highlight of the RT6 is the battery. It has a full 20,000 mAh and thus allows up to 2,250 hours of standby time. The included charger refreshes the battery with 33 W.
Normally, you would have to spend $399 for the tablet. However, thanks to the "Back-to-School" promotion, you can save a bit over $100 and only pay $296 for the outdoor tablet. Just make sure to enter the coupon code "20%OFF" during the checkout process and you will see the reduced price in the Oukitel store.
The outdoor smartphone—Oukitel WP28
If a tablet is a bit too bulky for you to roam the Sahara with, the sturdy Oukitel WP28 is worth a look. The smartphone uses a 6.52-inch display and weighs just 369 grams. Moreover, the screen is protected by Corning Gorilla Glass 5. Inside, you will find an octa-core processor with 8 GB of RAM and 256 GB of device storage, which can be expanded to 15 GB or up to 1 TB, respectively.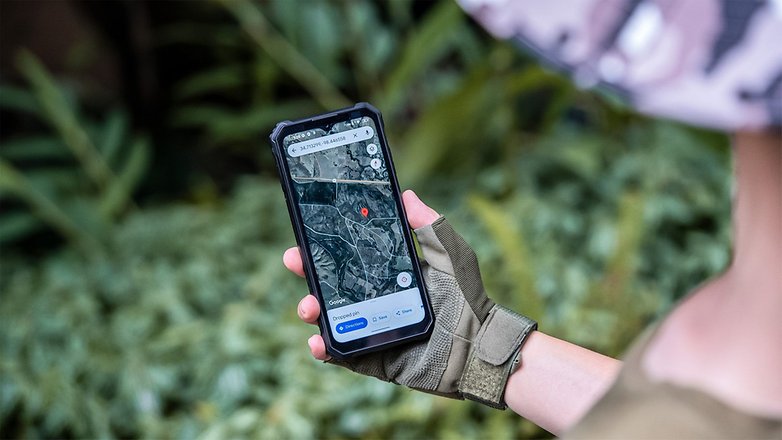 IP68, IP69K, and MIL-STD-810H certifications are also found here. This confirms that the smartphone is protected from many weather conditions and water up to 1.5 meters deep. On the back, you'll find a wide-angle camera that snaps pictures at up to 48 MP, as well as a 2 MP macro camera. The highlight here is also the battery, which has a capacity of 10,600 mAh, which is more than any traditional smartphone, and thus supplies you with power for a long time even without a charger.
Normally, you would have to pay the full MSRP of $269.99. However, if you use the voucher during the current promotion, you will only pay $167.20 for the smartphone.
What do you think of the two devices? Are such outdoor devices interesting for you? Where would you use them? Let us know!