OnePlus Buds Pro 3 Resemble Black Apple AirPods in Leaked Photos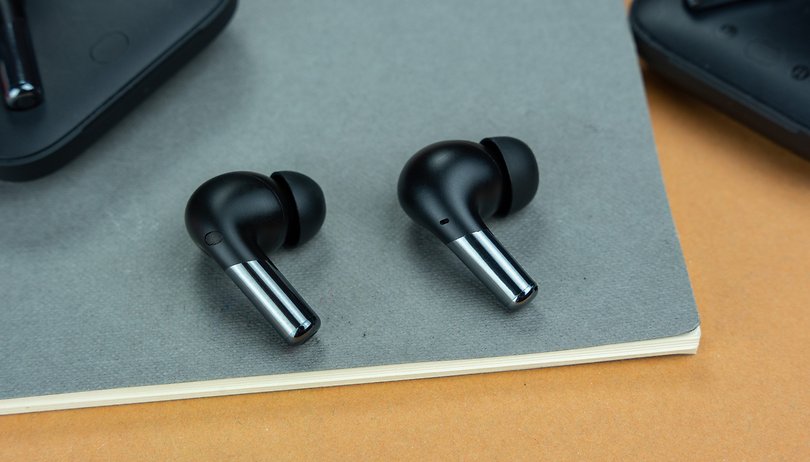 The OnePlus Bud Pro 2 (review) was launched alongside the OnePlus 11 at the start of 2023 with the succeeding model expected to debut next year, possibly together with the OnePlus 12. However, this does not mean you would have to wait for several more months to take a peek at the upcoming ANC earphones as the alleged OnePlus Buds Pro 3 have leaked.
You might be disappointed if you are expecting major changes from the OnePlus Buds Pro 3 TWS. According to MySmartPrice, which collaborated with frequent leaker OnLeaks, the unannounced in-ears are getting toned-down hardware specifications but with visible changes in tow.
The exterior is where most of the changes happen, with the new OnePlus wireless buds in black adopting the same long stem design and IP55 rating. However, they now have a polished finish to wrap up more than half of the earbuds instead of just ending on the stem. This means the OnePlus Buds 3 Pro now closely mirrors the AirPods Pro 2's (review) exterior, at least in the form and finish.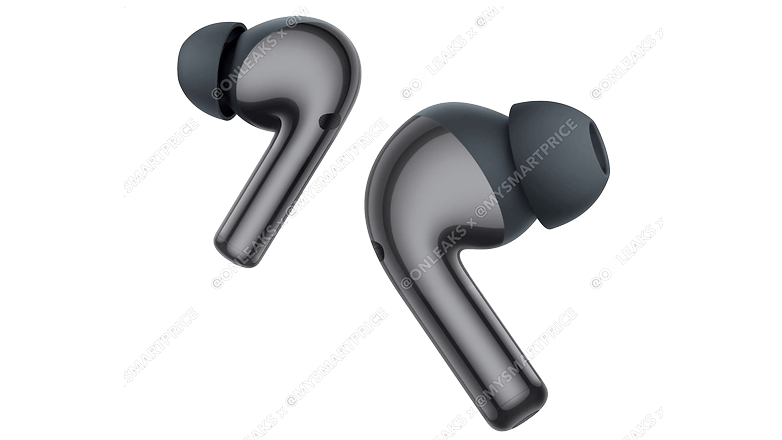 Likewise, each earbud is said to sport a new sound driver that measures 10.4 mm, making it slightly smaller than its predecessor. The change also resulted in the earbuds shedding some weight, with each earbud tipping at the scales at 4.77 grams compared to 4.9 grams before. However, it is unlikely the difference will be noticeable once you wear them.
It is unclear if the new drivers perform any better at all, but it is touted the ANC (Active Noise Cancellation) system has the same 48 dB noise blocking capability. Plus, the usual array of connectivity is still present, such as Google Fast Pair and dual connection, which are backed by spatial audio and custom DynaAudio optimization as seen in the charging case.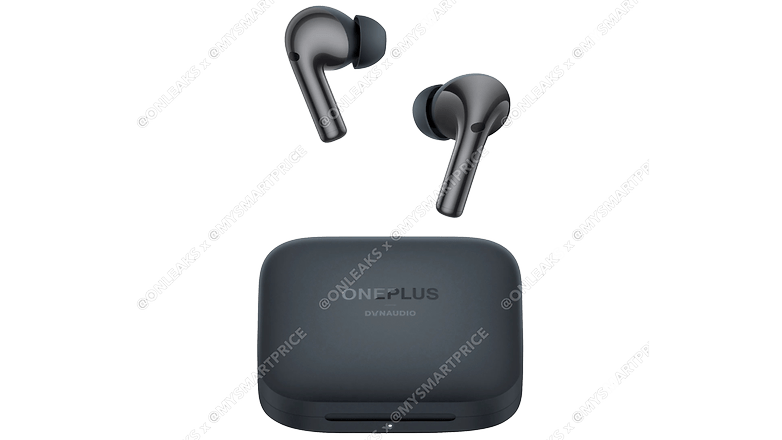 Furthermore, the OnePlus Buds Pro 3 is tipped to get a slightly reduced battery capacity at 58 mAh on the earbuds and a slower charging speed. Fortunately, the battery life rating seems to be retained with 9 hours on a full charge with ANC disabled.
There was no mention of when the OnePlus Buds Pro 3 will break cover and how much it will cost. As a reference, the OnePlus Buds Pro 2 was priced at $179.
What do you think of the refreshed design of OnePlus' next flagship ANC earbuds? Do you prefer it over the 2nd gen Buds Pro 2? Tell us in the comments.