OnePlus 6 review: first-class smartphone, no surprises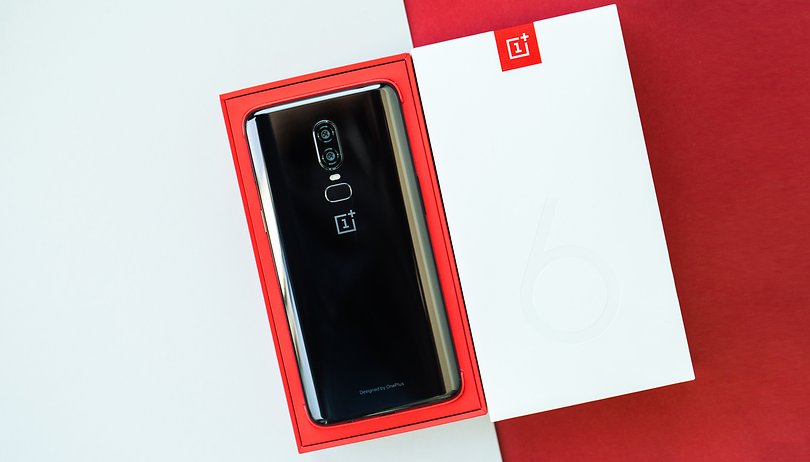 OnePlus is all about first-class smartphones and a loyal and honest community. Can the OnePlus 6 meet the community's expectations of a top smartphone while attracting new fans? Following on from our first hands-on with the OnePlus 6, we've now completed our final in-depth review.
OnePlus 6 release date and price
In the past year, OnePlus has achieved historical records. In India, OnePlus's market share is expected to be an incredible 48%, while last year's turnover increased to a whopping 1.4 billion US dollars. These are impressive figures. In 2016, OnePlus had just 700 million dollars of turnover.
As impressive as the figures are, the future for OnePlus will be all the more difficult. After all, the Chinese manufacturer releases a flagship and T model every year. So if OnePlus wants to continue its rapid growth in 2018, the OnePlus 6 has to please the community and convince new fans at the same time. But the competition isn't sleeping, primarily Honor and its new Honor 10, which was just recently released and has the potential to convert OnePlus fans.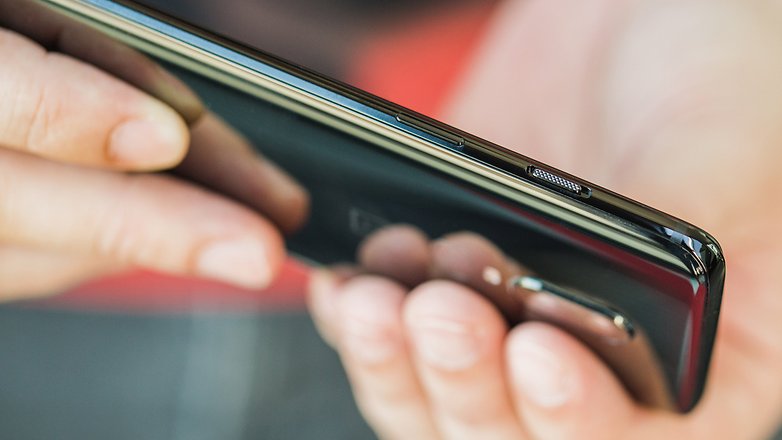 As of today, May 22nd, the OnePlus 6 will be available regularly via the manufacturer's website and most likely also via Amazon. OnePlus hasn't informed us about the price yet, but as the leak on May 14th revealed, the version with 6GB of RAM and 64GB of storage will probably be around 600 dollars. OnePlus will additionally offer a variant with 8GB of RAM and 128GB of storage and another with 8GB of RAM and 256GB of storage. The available colors include the glossy black version aka Mirror Black, which will be complemented by a matte black version at a later date. In addition, a limited Silk White version is also planned, which OnePlus has said will have a pearly look.
Following the trends
Following the trends
The brand has jumped onto the bandwagon with its glass back, a design feature that many smartphones have opted for recently. They had to think of something original with the matte black version. We didn't have the devices yet in our hands for our hands-on and small details in the workmanship may still change before sales start. All in all, the OnePlus 6 is well manufactured.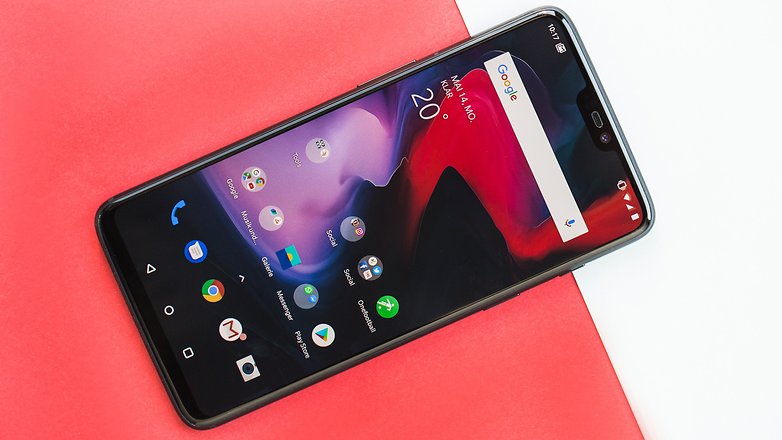 But loyal OnePlus fans have to get used to the slider for notifications, because instead of placing it on the left side, it's now on the right. OnePlus has also changed the arrangement of the dual camera on the back, as it's now in the middle of the back and aligned with the fingerprint sensor.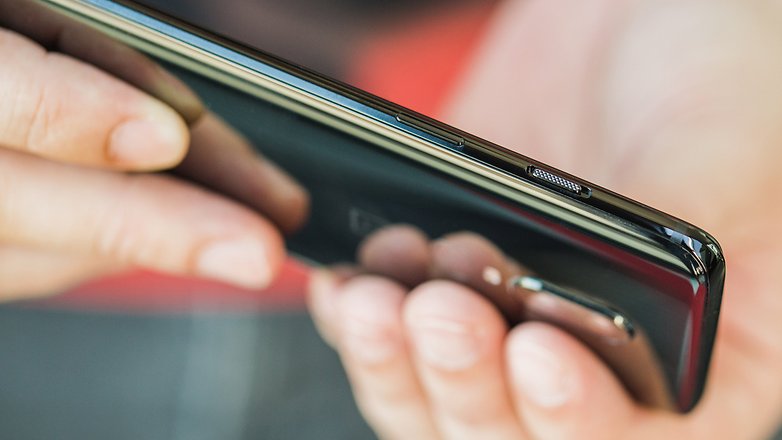 Good display, but there's room for improvement
Good display, but there's room for improvement
OnePlus was able to install a larger display in a body that's almost the same size as the OnePlus 5T. Instead of 6 inches, there is now a 6.28-inch Full Optic AMOLED panel. The increase in the display diagonal also means it has better resolution.
It has 1080 x 2280 pixel resolution, which comes to 402 ppi. That's not very outstanding, as even the Honor 10 offers more in this department, but in everyday life you will not see any differences. The controversial notch in the OnePlus 6 can be easily hidden in the settings. This function had initially been planned for a software update after the official launch, but notch-haters will be pleased that you'll have the option to do this straight out of the box.
So, how did the display do in our test? Pretty good! Even if the OnePlus 6 received a blue cast from our measuring device, this isn't a problem. In the settings there are four preconfigured screen calibrations, as well as a custom setting, but this is kept relatively simple, because you can use the slider to switch between cold and warm colors.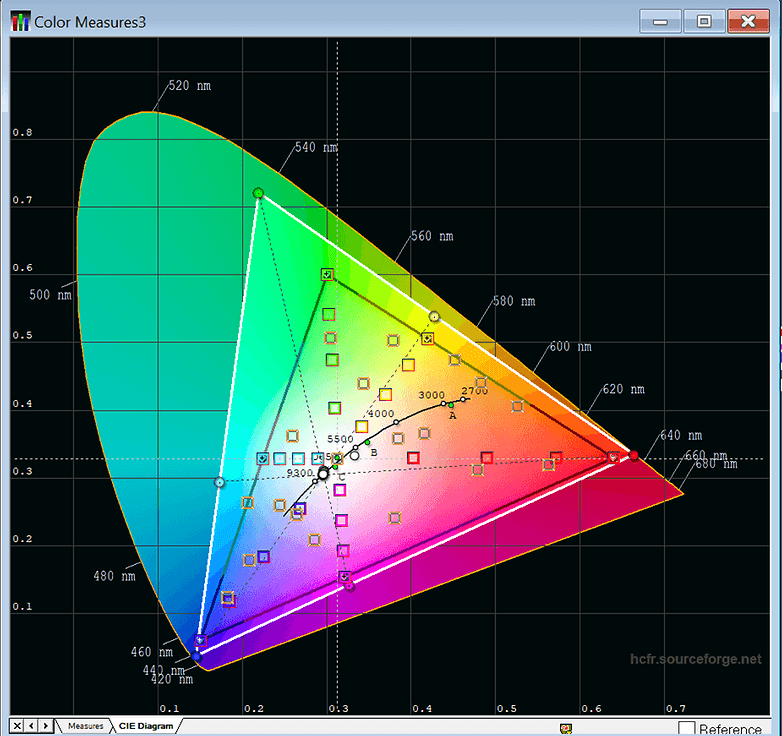 The color representation and brightness are completely in order. We were able to measure that the display of the OnePlus 6 has a maximum brightness of 465 nits.
The adaptive brightness was a little annoying. For my own taste, the adaptive brightness tended to scale down too much. After the first day, I switched the adaptive control off and set the brightness manually. Hopefully, OnePlus will provide improved adaptive brightness control in the next software updates.
Great face recognition, slow gesture control
Great face recognition, slow gesture control
Actually Face Unlock and the gesture control on the OnePlus 6 are not that new. Both options are already available in the beta versions of Oxygen OS for the OnePlus 5 or 5T and can therefore be used without having to buy a new OnePlus 6.
While facial recognition is handy in everyday life, the gesture control with ODM version 5.1.3 is still quite annoying. Actually, it is good that Google wants to implement it in Android P as well. Instead of a virtual navigation button, you will be able to use gestures to activate the task manager, trigger the back function or simply to get to the homescreen.
OnePlus has taken inspiration from Apple's iOS for the iPhone X for gestures. If you just swipe from the bottom up, you can get back to the homescreen easily. If you swipe from the bottom right or bottom left up, you take a step backwards. You can get to the task-switcher with a swipe from the bottom center to the top, just don't let go too soon.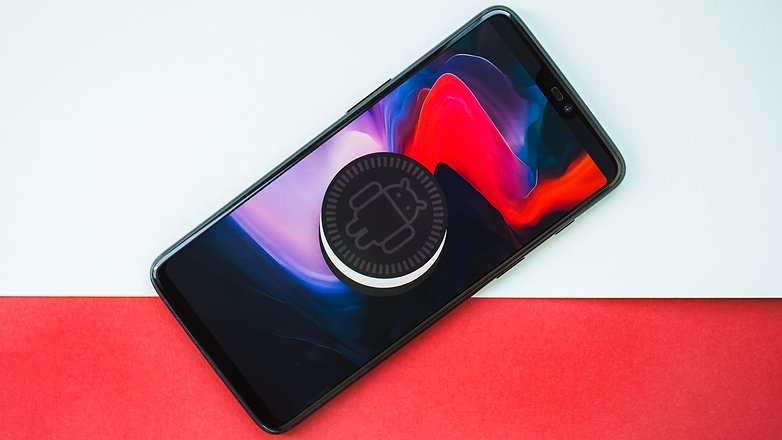 It may just be a matter of getting used to it, because my colleague already uses the gesture control with the beta software for the OnePlus 5T and doesn't want to miss it, but up until this point, I'm still triggering too many wrong actions when scrolling in texts, websites or WhatsApp. At the beginning you always have to remember that the swipe gestures are used and you should not let yourself get frustrated, as you'll get used to the gesture navigation over time. Alternatively, you can still go back to the usual navigation buttons.
Faster
Faster
OnePlus knows how to optimize hardware and software so much that the user always has a responsive and fluid smartphone in their hands. In terms of hardware, the OnePlus 6 is packing a Qualcomm Snapdragon 845, with either 6 or 8 GB of LPDDR4X RAM and UFS 2.1 memory. Depending on the model, there's either 64, 128 or 256 GB of internal memory.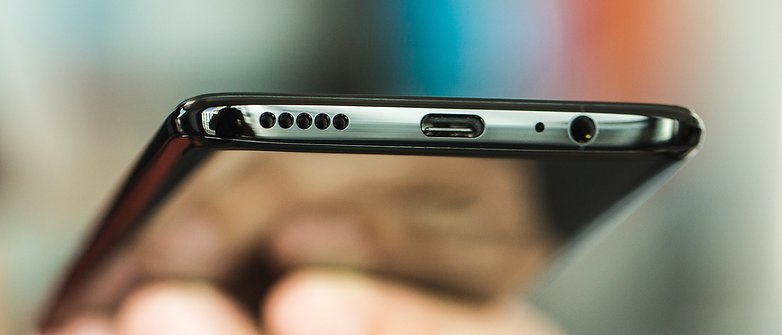 It's no wonder that the OnePlus 6 is one of the fastest smartphones you can buy in our benchmarks. But compared to the Sony Xperia XZ2, which is equipped with only 4 GB of RAM and otherwise technically similar equipped, the OnePlus 6 falls behind.
OnePlus 6 Benchmark Tests
OnePlus 6
Huawei P20 Pro
Samsung Galaxy S9+
Sony Xperia XZ2
Geekbench CPU
Single core
2,448
1,920
3,771
2,412
Geekbench CPU
Multicore
8,970
6,780
8,923
8,420
3D Mark
Sling Shot ES 3.1
4,073
2,972
3,257
4,679
3D Mark
Sling Shot Vulkan
3,275
3,162
2,903
3,734
3D Mark
Sling Shot ES 3.0
5,583
3,346
3,910
6,140
3D Mark
Ice Storm Unlimited ES 2.0
62,113
30,602
38,302
63,589
PassMark Memory
(RAM)
12,465
14,087
24,164
12,418
PassMark Disk
(Storage)
73,927
64,144
67,765
73,208
You won't notice any performance differences between the smartphones in the benchmark table. OnePlus uses more RAM to create more apps, which are active in the background. It's more important how quickly the maximum data transfer rate is, both upstream and downstream. The OnePlus 6 supports speeds of up to 1 GB/s.
With respect to downloads, LTE Cat 16 is supported and used for uploads, and LTE Cat 13 is also supported. It's fast if your carrier provides you with these speeds, and there is a noticeable difference compared to other smartphones. All the other devices offer download speeds of up to 1.2 GB, thanks to the support of LTE Cat 18. Of course we're nit-picking here - we have to consider that the top smartphones from Samsung, Sony and Huawei are more expensive.
Technically top notch, but kind of boring
Technically top notch, but kind of boring
When it comes to technology, OnePlus users are used to being served the latest top hardware. This is also the case for the OnePlus 6. It comes with a Snapdragon 845 from Qualcomm, including the Adreno 630 graphics unit, UFS 2.1 memory, which consists of LPDDR4X modules. In addition, there's a 3,300 mAh battery and a 6.28-inch Full Optic AMOLED display. The engine in the OnePlus 6 is the Snapdragon 845. It's worthwhile to look at our reviews for the Sony Xperia XZ2, Xiaomi Mi Mix 2S and LG G7, since these three smartphones are similarly equipped, with small differences in memory, display resolution, or memory.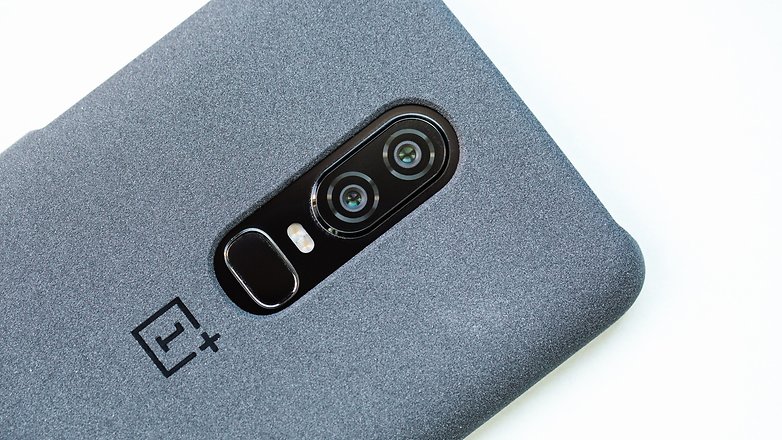 With respect to the camera, the OnePlus 6 is better equipped than its predecessor, but almost like with all of its technical components, the OnePlus tends to borrow from other manufacturers. As my colleague provocatively described during his camera review for the Oppo R15 Pro, OnePlus took the camera from its sister company and implanted it the OnePlus 6.
All in all, we were able to certify that the OnePlus 6 is a very good camera that is only at the beginning of its maturing process. With the upcoming software updates, one or two improvements in photo and video quality will certainly become apparent. The OnePlus 6 camera takes good pictures and videos and gets better with every software update.
But despite good camera with potential, it can not satisfy the claim of OnePlus. The camera must also claim that OnePlus smartphones are a real alternative to Samsung Galaxy S9+, Google Pixel 2 XL or even a Huawei P20 Pro.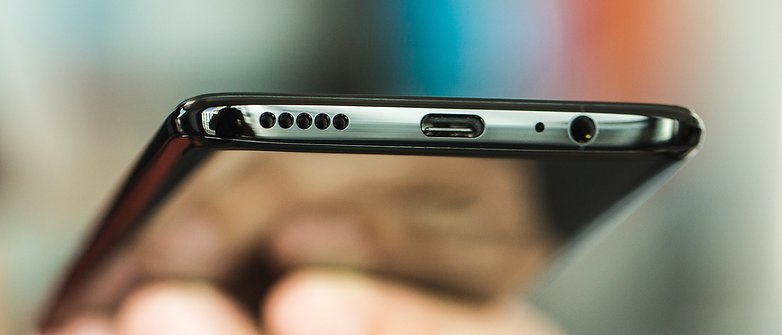 Not a battery miracle, but a master at quick charging.
Not a battery miracle, but a master at quick charging.
The battery with 3.300 mAh provides good conditions for a running time between one and with some discipline even two days But OnePlus' rapid charging technology is still extremely fast. Within 30 minutes the battery is back to 60 percent and in less than 90 minutes the battery is fully charged.
Only one thing is a pity when it comes to battery and charging technology in the OnePlus 6: why switch to glass on the back when you don't use it to install wireless charging as well? OnePlus will probably have to wait until a wireless rapid charging technology that also corresponds to the slogan "The Speed you need" is ready for series production in the BBK Group.
OnePlus 6 technical specifications
Everything in balance
Everything in balance
The OnePlus 6 is making more than a good impression so far. The performance is top-notch, the software is smooth and fast and the display delivers a great picture. The annoying points, such as the lazy gesture control and the inaccurate adaptive brightness control can be corrected later with software updates.
If you're looking for a fast Android smartphone that won't let you down on the performance side, offers good battery life and, in case of a disaster, charges fast, then the OnePlus 6 is definitely the perfect smartphone. But if you are an ambitious amateur photographer who needs the best smartphone camera with the highest photo and video quality, then the OnePlus 6 is not the right camera for you.
Seen in this way, OnePlus addresses its own community with the Six series, which once again needs one of the fastest smartphones on the market and goes by the slogan "The Speed you Need" above everything else. Don't misunderstand, you can grab the OnePlus 6 without hesitation and it won't disappoint you.
The camera has improved compared to its predecessors, but one cannot attest to the OnePlus 6 being a huge step forward in terms of quality and features. It's not the fault of the manufacturer itself, but simply the fact that the competition has clearly caught up in recent months and that pure performance no longer has the same traction in 2018 as in the days of a OnePlus One.