OnePlus 12's Camera Details with Pixel-Stacked Sensor are Revealed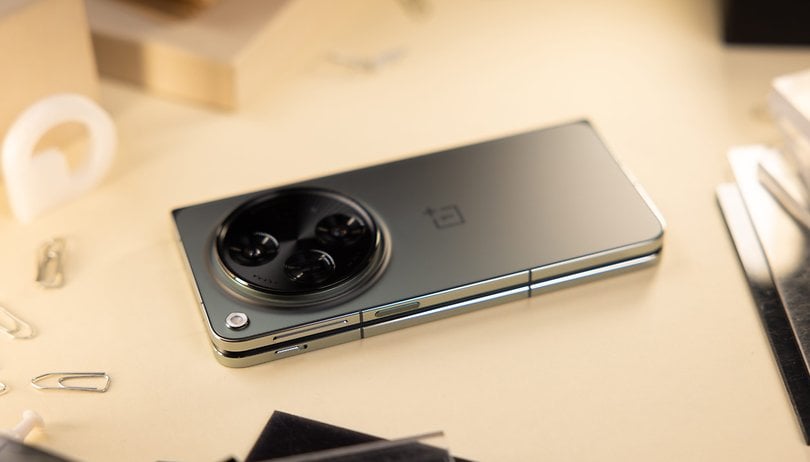 Although OnePlus' flagship smartphones are always praised for their top-class hardware, the cameras of its devices are quite considered to be inferior when compared to prominent alternatives. However, the notion is slowly changing as OnePlus incorporates better imaging system on its recent devices, such as in the OnePlus Open. It appears the upcoming OnePlus 12 flagship is set to take advantage of these upgrades as well.
The OnePlus Open (review), which is the company's first premium foldable phone, debuted with upgraded cameras that are helmed by a primary 48 MP Sony sensor and backed by a 64 MP periscope and 48 MP ultrawide. Now, OnePlus is confirming that the camera setup from the foldable is carried over to the OnePlus 12, particularly the main snapper.
OnePlus 12's stacked camera sensor
In a Weibo post, OnePlus China shared a set of promotional materials that highlight some sample shots and the rear camera modules of the OnePlus 12. Essentially, the main sensor is a Sony Lytia-808, which is found on the Open. This contrasts with the previous report that a more capable Lytia sensor should be announced along with the OnePlus.
The new Lytia-808 is among Sony's new high-end imaging sensors that use stacked pixel technology to improve low-light and dynamic range in images. The difference is quite noticeable on the OnePlus Open having phenomenal daylight and night photos that are comparable to other flagship camera phones and as seen in Camila's review.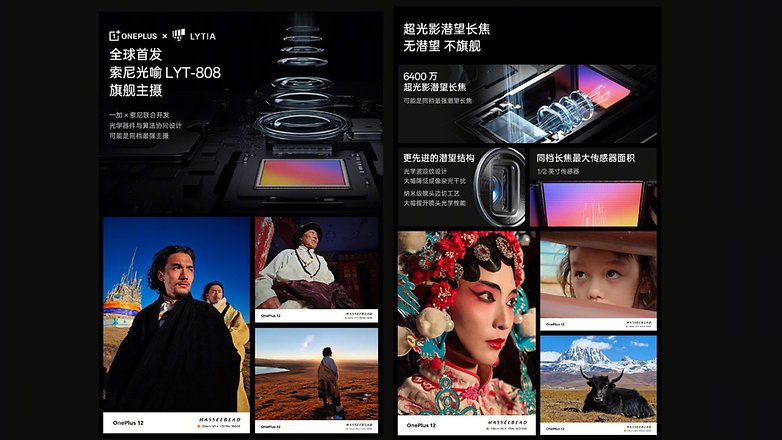 The two secondary rear shooters are not directly confirmed, but it is likely that this is a similar 64 MP periscope camera with a 1/2-inch sensor size and 3x optical zoom as the OnePlus Open. The same goes can be said for the 48 MP ultrawide camera. At the same time, OnePlus is also utilizing the Hasselblad in the rear cameras for color optimization.
Imaging boost from the Snapdragon 8 Gen 3's ISP
In addition to the sensors, the OnePlus 12 is equipped with a Snapdragon 8 Gen 3. The new Qualcomm chip brings enhanced ISP (image signal processing) and AI capabilities that can subsequently give the device's cameras a boost. However, it's yet to be seen if how of these changes will translate in real life.
The other reported features on the OnePlus 12 include an updated design with a centered punch hole, a brighter OLED screen, larger battery capacity with wireless charging, and bigger RAM configuration. OnePlus is expected to launch the OnePlus 12 first in China this December. A global announcement should follow around January or February in 2024.
Are you intending to upgrade to the OnePlus 12 once it is available? What features are you looking forward to trying most from it? Feel free to share with us your opinion in the comments.