OnePlus 11 5G review: An excellent (but still flawed) flagship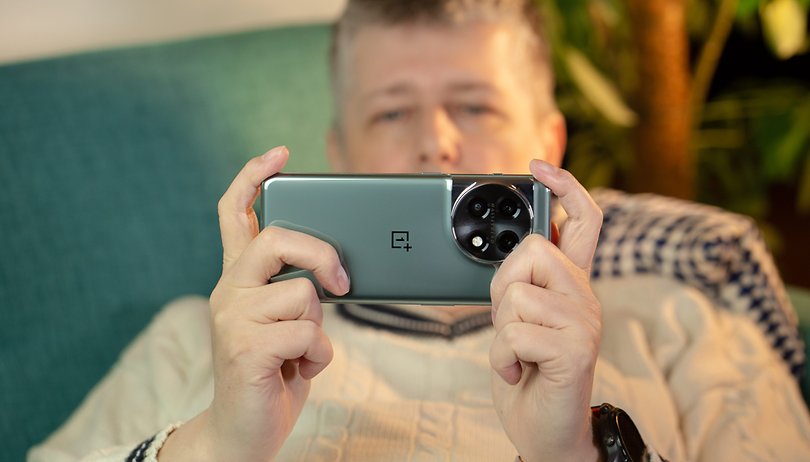 The OnePlus 11 5G is now available outside of Chinese walls. One stop of the flagship was in the NextPit headquarters in Berlin, where I have tested intensively and in new ways for you over the past few days. Let me surprise you: Here are my experiences with the Hasselblad-powered smartphone!
Good
Alert slider

Good haptics

Outstanding display

Very good performance setup

Extremely fast battery charging

Not bad camera shots at all

Update policy
Bad
No evolution

No IP certification

No wireless charging

2x optical zoom is too little
OnePlus 11 5G in a nutshell
OnePlus follows the motto "China first" similar to Xiaomi and Motorola, so after the original release of the OnePlus 11 5G on January 4, fans outside China had to wait until today, February 7th for a global release, and for those expecting a couple of models, the brand already dashed those hopes.
According to statements by OnePlus CEO Pete Lau, the OnePlus 11 5G will remain the company's only flagship this year. Of course, that depends on whether a probable OnePlus 11T would also be called a premium smartphone. However, the topic alone would be worth another post. In other words, we should not be expecting a OnePlus 11 Pro—the OnePlus 11 is the "one and only" flagship.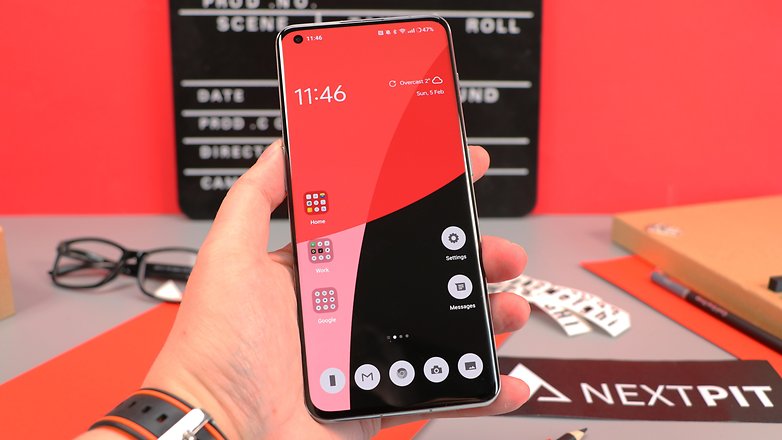 From this point of view, the OnePlus 11 5G is a, yes let's say "average" flagship, which can definitely please the tech public with a few must-have features like a 6.7-inch 2K "SuperFluid" AMOLED display, a Snapdragon 8 Gen 2, as well as a near-perfect 50 MP triple camera from Hasselblad.
However, this is countered by a telephoto zoom lens that does not go beyond a 2x optical magnification, the lack of IP certification, and the lack of wireless charging for the 5,000 mAh battery.
In the end, our short conclusion after the "slightly" different test is that even after two years of OnePlus evolution, there is no potential reason for me to switch from my daily driver OnePlus 9 Pro to the OnePlus 11 5G.
If, nevertheless, the purchase of an almost perfect flagship at acceptable prices is on the cards, then the OnePlus 11 5G in the 8/128 GB memory configuration is exclusively available in the Titan Black color for a price of $699 as of now, while 16 GB RAM and 256 GB internal program storage are joined by the Eternal Green color. Here, the Oppo subsidiary is asking for you to part with $799.
OnePlus 11 test details
Because the opportunity arose, I allowed myself a very special test with the OnePlus 11 5G—practically an extended review! That is to say, I completely copied my private OnePlus 9 Pro to the test device, set it up, and also used it for daily use. You cannot get a more realistic impression than here.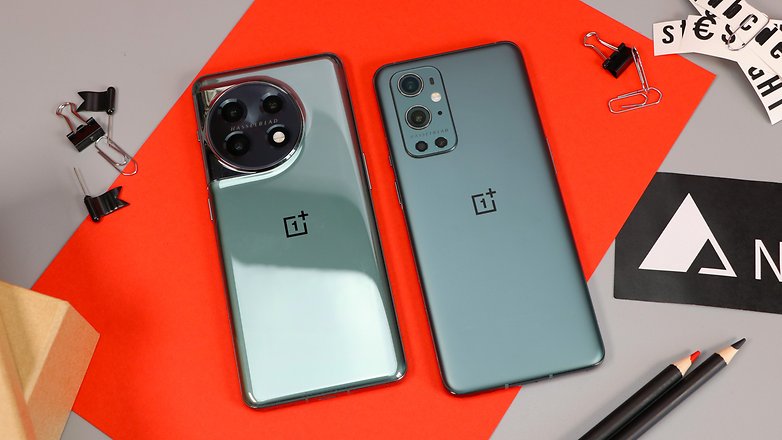 OnePlus 11 design and build quality
Square becomes round—at least when you compare the triple camera array of the OnePlus 11 with its predecessor, the OnePlus 10 Pro. Otherwise, OnePlus still relies on an identical design language. The power and standby buttons are positioned quite centrally on the right and the legendary alert slider is above them. The volume rocker is also clearly positioned in the center on the left. Everything is where it belongs, perfectly.
What I liked:
Hardware alert slider.
Good haptics.
Buttons are very well positioned.
What I disliked:
No IP rating.
No 3.5 mm jack.
No microSD slot.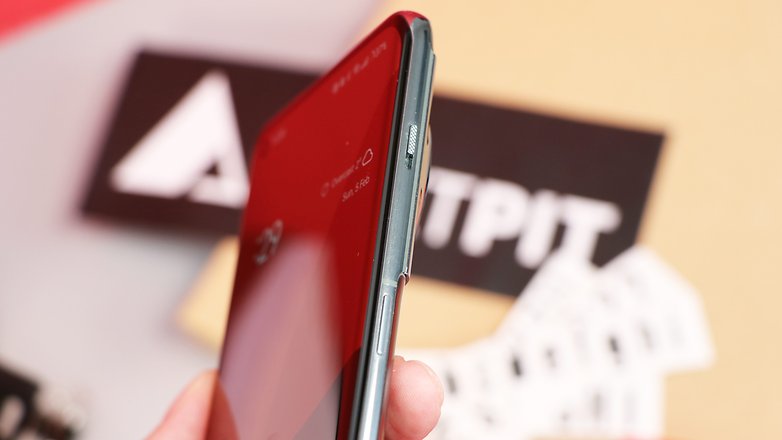 An audio jack is still missing this year, as is an optional memory expansion via microSD card. But every time I mention this point, I ask myself whether such expectations still hold up in 2023. Feel free to post your opinion in the comments.
On the front, the display is rounded on the sides, which makes the edges look even narrower, and a front-facing camera on the upper left, which we already know as an interruption of the status bar. The OnePlus 11 is not lightweight at 205 grams (7.23 oz), but it is not particularly heavy either, and the rounded back makes it very comfortable to hold.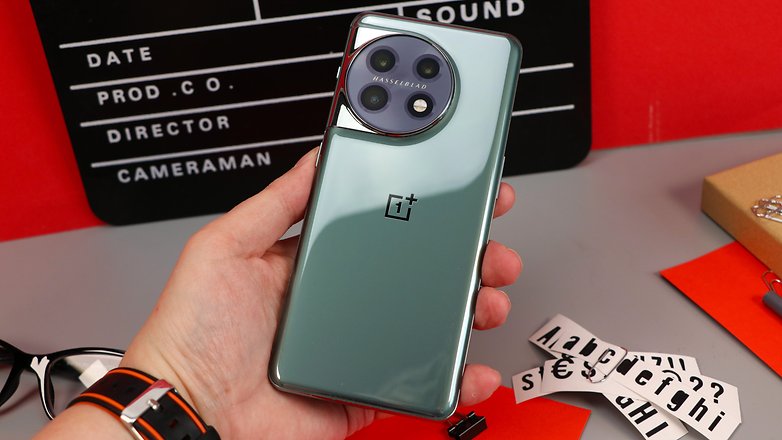 The 163.1 x 74.1 x 8.53 millimeter (6.42 x 2.92 x 0.33 in) Android smartphone came to us in the NextPit editorial office in the color Eternal Green and not in Titanium Black, which made me very happy at first, but only until I saw it in the flesh. For one thing, it is shiny on the back and you can see every fingerprint. Furthermore, the Corning Gorilla Glass 5 (Gorilla Victus on the front) looks like a kind of cover put over it.
The round camera array, which the Oppo subsidiary once again contrasts in color and shape towards the edge, practically flows into the frame. Of course, it is a purely subjective impression, but it just looks cheap to me. And I already long for the matte, metallic, and dark green back of my daily OnePlus 9 Pro.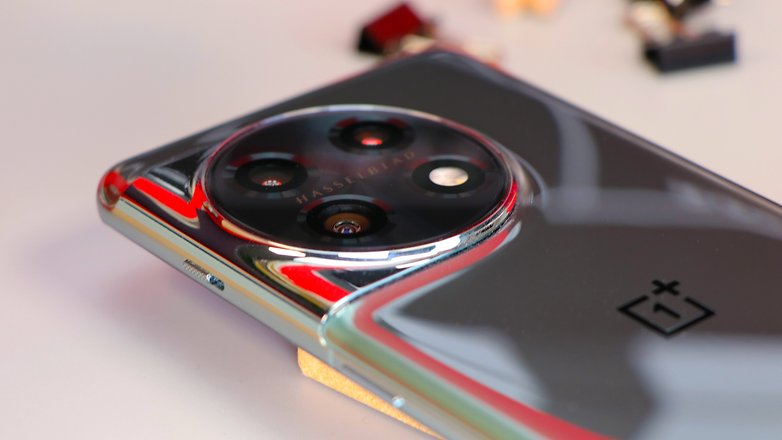 Although the OnePlus 11 was announced with an IP54 certification in its motherland, the data sheet from the US version made available to us does not confirm this. Thus, I assume a missing certification.
OnePlus 11 display
There is also little development in the 6.7-inch SuperFluid AMOLED display, but that is not at all tragic since the 2K curved screen has always played in the 1st league.
What I liked:
Crisp 2K resolution.
LPTO 3.0 (1-120 Hz).
Dolby Vision support.
Brightness of 500 (normal), 800 (HBM), and 1,300 nits (maximum).
What I disliked: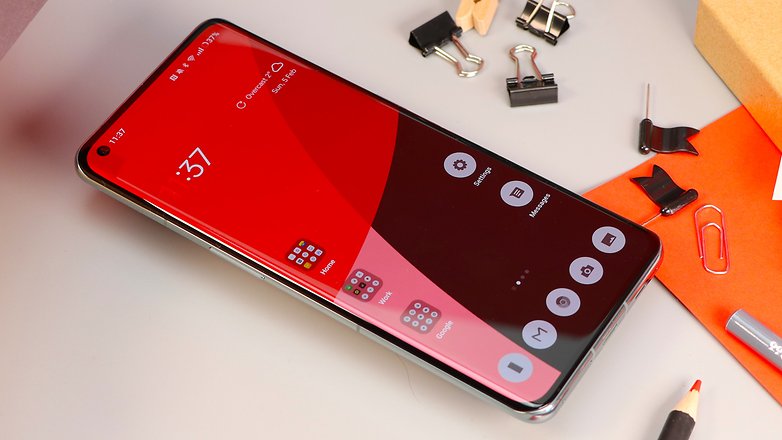 Thus, I basically have no choice but to pray you down the data once again, since I don't even know where OnePlus could do anything better with the panel with a resolution of 3,216 x 1,440 pixels. LPTO technology version 3.0 is installed, which can, for example, display the always-on screen with one frame per second and be whipped up to 120 Hertz to ensure smooth scrolling. Energy-savers can of course not only force 60 frames and a resolution of 2,412 x 1,080 but also trust the adaptive mode, which always chooses the optimal resolution for you.
The peak brightness remains at 1,300 nits under direct sunlight, which is perfectly sufficient even in 2023. For the sake of completeness, I'd like to point out that in-game the touch sampling rate can be raised from 360 to a maximum of 1,000 hertz. So there is no reason for criticism here either. As I said: The display is without fault.
OnePlus 11 software
The OnePlus 11 5G comes with OxygenOS 13 based on Android 13. The Google security patch was from December 5 during the test. Okay, I would have liked to see the January update so shortly before the official global launch (as of February 5, 2023). In return, the company has recently been able to shine with a new update policy.
What I liked:
Good update policy.
Hardly any bloatware.
What I disliked: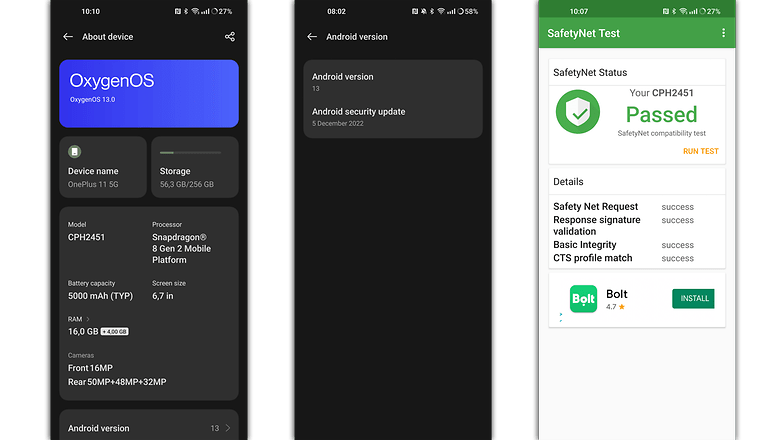 Matching Samsung; Oppo and OnePlus flagships now promise four major Android upgrades and five years of security patches. Of course, we welcome that in principle. That should only be good for security in general.
Speaking of security, the fingerprint sensor is now a bit higher than on my OnePlus 9 Pro, but it was on the OnePlus 10 Pro as well. I just wanted to note that I registered this positively. Otherwise, both biometric options for unlocking—face and fingerprint scan—are still fast and reliable.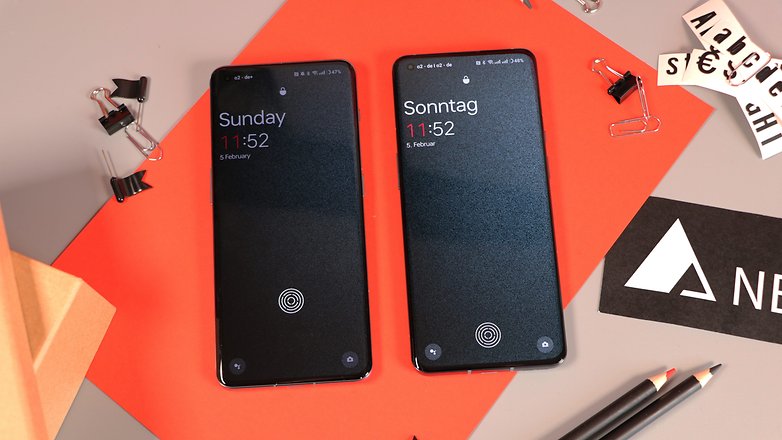 No question, Android 13 has brought some other good news, which the OnePlus 11 also features. These are mainly things that take place in the background, such as energy and performance economy, security-relevant things such as the assignment and duration of permissions, as well as small nuances in the design. For example, large folders, new shortcuts in the quick settings (quick menu), and new color options.
One thing to note for this review is that—since the device was set to replace my daily driver—storage usage and apps installed reflected the applications installed on my personal phone. The system counts a proud 161 applications and a current memory consumption with my old files, documents, and pictures of 60 GB of the available 256 GB of storage.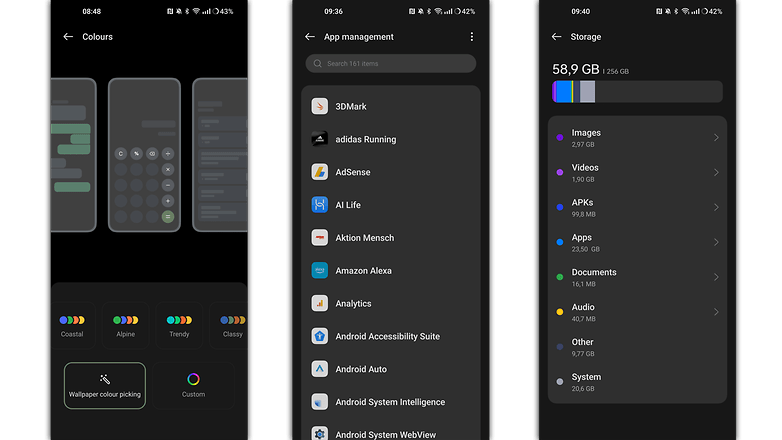 OnePlus 11 performance
Like most of the current flagships, the OnePlus 11 is equipped with the Snapdragon 8 Gen 2. Therefore, it will probably not cause any big surprises anymore, unless you are Samsung and have installed an overclocked version in its Galaxy S23. However, our model clocks at a maximum of 3.2 GHz on the Cortex X3 Prime core and enlists the help of the Adreno 740 GPU (Graphics Processing Unit) for graphical tasks.
What I liked:
Current flagship SoC.
Fast UFS 4.0 storage with 256 GB.
What I disliked:
USB 2.0.
No microSD card support.
Hard thermal throttling.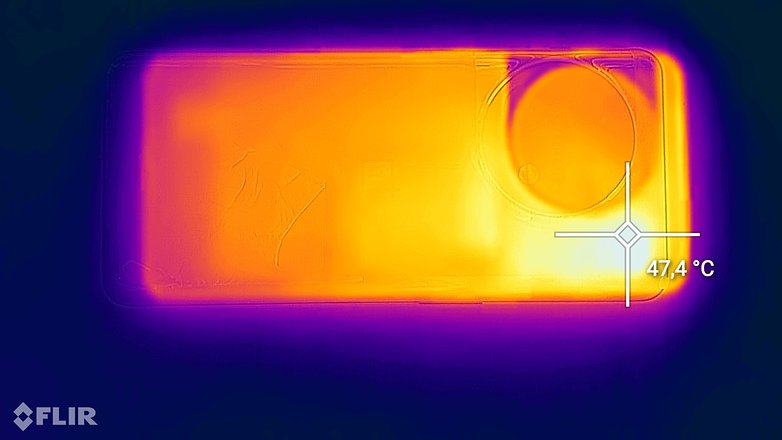 Qualcomm has largely got the heat problems of past generations under control. However, OnePlus installed a glass back on its 2023 flagship, so heat development can be noticeable in demanding applications. And this is where we experienced our big—and above all unexpected—surprise, which of course had to convince us of the opposite!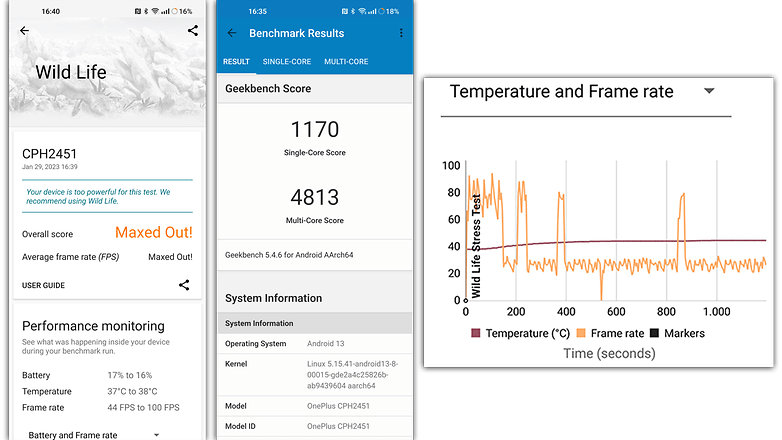 In the "3D Mark Wild Life Stress Test", there was such a striking difference between the best and worst loops that we had to track it down. Lo and behold, the error was found in the stability, which means that OnePlus throttles the processor relatively early in the software before the CPU melts through the back. Not nice!
OnePlus 11
Xiaomi 13
Asus Zenfone 9
Samsung Galaxy S22 Ultra
Samsung Galaxy Z Fold 3
3D Mark Wild Life
Maxed out
Maxed out
Maxed out
5682
5683
3D Mark Wild Life Stress Test
Best loop: 12,784
Worst loop: 4,416
Best loop: 12.914
Worst loop: 10.432
Best loop: 5782
Worst loop: 3267
Best loop: 5741
Worst loop: 3351
Best loop: 5579
Worst loop: 3435
Geekbench 5
Single: 1170
Multi: 4813
Single: 1481
Multi: 4310
Single: 1263
Multi: 3899
Single: 1155
Multi: 3356
Single: 1095
Multi: 3239
Storage-wise, the OnePlus 11 is available in two configurations. One with 8 GB of LPDDR5X RAM and 128 GB internal UFS 3.1 storage, as well as a higher-end one with 16 GB of LPDDR5X RAM and 256 GB internal UFS 4.0 storage. The attentive reader will not have missed that OnePlus not only doubles its storage but also provides a significantly faster storage option in the large configuration, similar to its rival Galaxy S23.
OnePlus 11 camera
The OnePlus 11 5G has three lenses in a circular camera array on the back, plus an LED flash. OnePlus consistently relies on Sony and their skills for the onboard image sensors. The main camera has a 50 MP IMX890 sensor, with an equivalent focal length of 24 millimeters, optical as well as electronic image stabilizer, and an aperture of f/1.8. This is joined by a 48 MP ultra-wide-angle (IMX581), as well as a 32 MP telephoto (IMX709), and portrait camera, respectively.
What I liked:
Daytime and nighttime shots are basically pleasing.
Very high attention to detail.
What I disliked:
2x optical zoom is too little.
Front camera is rather unusable.
The Hasselblad effect is missing.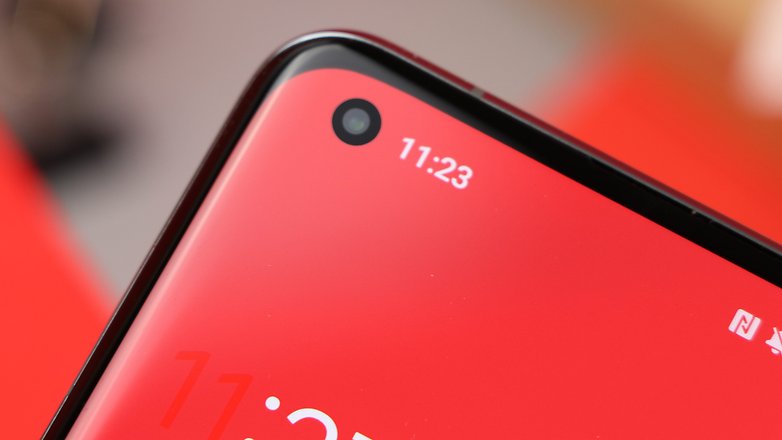 For the sake of completeness, we also want to mention the 16-MP punch-hole front camera at the top left of the display, which also relies on a Sony image sensor, the IMX471. The optics offer a fixed focus, with an aperture of f/2.45 and electronic stabilization.
Whether day, night, wide-angle, or macro shots—the images captured on the OnePlus 11 cameras are consistently pleasing. The detail fidelity is also given at distances as you can see in the photo of the subway station below, while the selfie from the same position (mirror-inverted) cannot keep up anymore not only because of the artificial blur. In general, the 16 MP front-facing camera could not really convince me. The competitors have long since understood to pay more attention to this issue.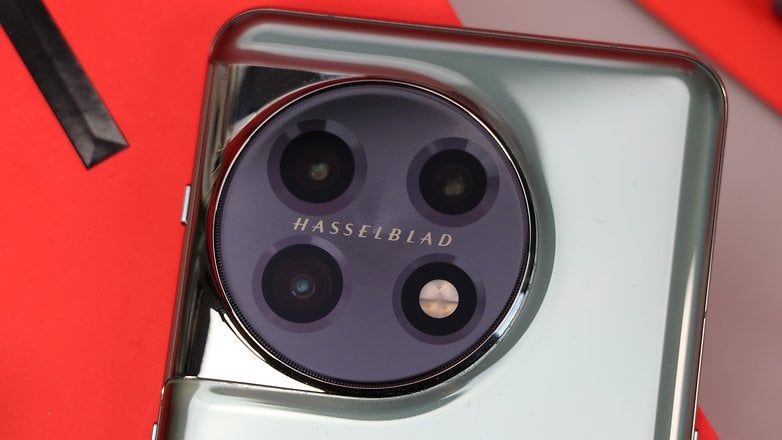 Even the colors are mostly preserved between the standard and wide-angle shots, although especially in the photo of the rising sun over Berlin's skyline, the sky is a bit bluer than in wide-angle or zoom shots. I am actually a bit disappointed about the lossless magnification. OnePlus only offers a 2x optical zoom in its Hasselblad camera.
For someone advertising such a big name and their cooperation, I would have expected more. At least any special Hasselblad filters like the competition at Vivo and Xiaomi offers with Zeiss and Leica. I also included in the gallery above a long exposure shot at night, which was taken from the hand and without a tripod. But the result is quite nice, isn't it?
Video-wise, the camera of the OnePlus 11 escalates up to an 8K resolution at a manageable 24 frames per second. The video recordings are generally successful and are also well-stabilized.
OnePlus 11 battery
There was a time when I missed the market-leading charging speeds of a "Flash", "Warp" or "Vooc" charging power supply from OnePlus. The latest OnePlus 11 5G charges the 5,000 mAh battery, according to the spec sheet, with an included 80-watt "SuperVooc" power supply. Strictly speaking, it is actually two 2,500 mAh batteries that are charged. But that to the great joy again noticeably fast.
What I liked:
Very fast battery charging.
Good energy management.
SuperVooc power adapter included.
What I disliked:
Wireless charging has been eliminated.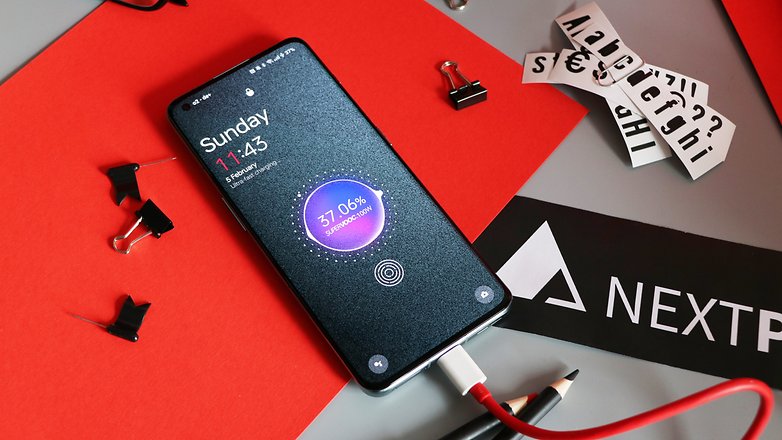 Wired charging goes from 0 to 100 percent in under half an hour! Explicitly, it's 28 minutes and 50 seconds for a full battery using the included charger. If you take 5 minutes to brush your teeth in the morning, you've already pumped 15 percent into the dual-cell battery during that time. But there is a small inconsistency with the power supply.
The spec sheet states a maximum of 80 watts, but the display shows 100 watts during a charging process. Digging deeper provides the solution: At 220 volts, you get the maximum 100 watts and 9.1 amps achieved. In the United States, however, the power outlet only has a voltage of 110 volts, so the OnePlus 11 only gets 80 watts from the power supply there.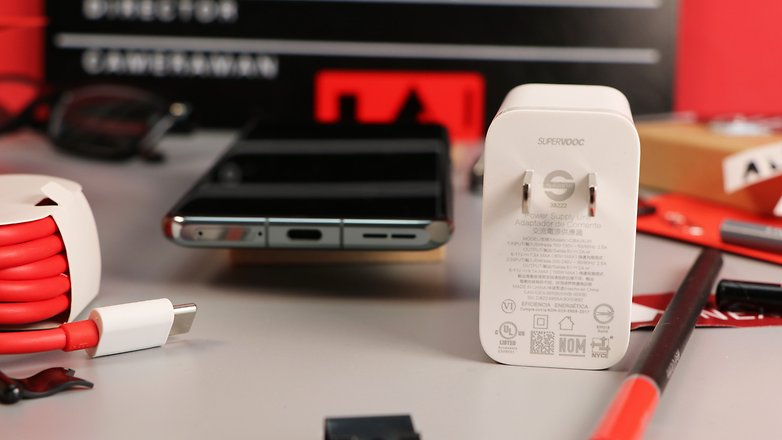 Of course, you are much more interested in how long the OnePlus lasts in daily use. And as you already know, the OnePlus 11 was used with a whole bunch of installed applications. So Slack, WhatsApp, multiple Gmail, and cloud accounts, as well as Plume, an app that keeps me updated around the clock based on my Twitter lists.
Then, while I'm at work, I'm constantly listening to Spotify, checking my appointments, running Google Meet video calls, controlling my Hue lights and robot vacuum cleaner, and checking my apartment through the cameras and radiator valves when I'm away. What I mean by that is: a smartphone has to do with me around the connected (smart) clock. And yet—a day including the following night is not an issue at all for the current OnePlus flagship.
In the morning, I just quickly wash my feet, make coffee and get to the computer, where the smartphone is charged at about 34% in the wireless charging station. Unless I go to the office, in which case I have to use the wired power supply. But wait a minute—there is a problem to this routine: The OnePlus 11 cannot charge wirelessly at all.
Why? I don't know, because the predecessor if you consider it the OnePlus 10 Pro, could do that. I find that a bit of a pity, because there is only one "SuperVooc" power supply in the normal household, so I would always have to carry it around for a quick charging cycle.
Finally, I also ran a "Work 3.0 Battery Life" test with 200 nits display brightness and enabled flight mode. The result was a runtime of 13 hours and 14 minutes with a remaining 20 percent in the battery, which is basically a pretty good value, although not the best. The Xiaomi 13 with a 4,500 mAh battery managed 14 hours and 38 minutes in our test. That speaks volumes about the Xiaomi 13 with its smaller battery and longer runtime.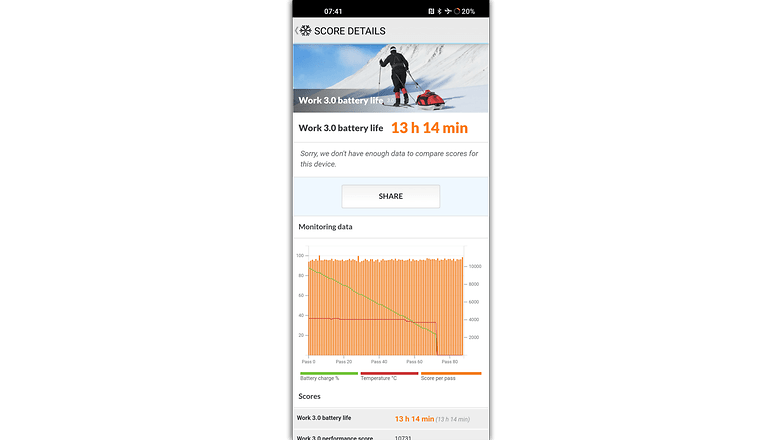 OnePlus 11 technical specifications
Technical data
Device
Image

Screen
6.7-inch Fluid AMOLED with LPTO 3.0, 3,216 x 1,440 pixels (QHD+) at 525 PPI
1-120 hertz adaptive refresh rate, Corning Gorilla Glass Victus
Dolby Vision, 10-bit color depth, touch response up to 1,000 hertz
Dimensions
6.42 x 2.92 x 0.33 in / 163.1 x 74.1 x 8.53 mm (H x W x D)
Weight
7.23 oz/205 g (incl. battery)
SoC
Qualcomm Snapdragon 8 Gen 2 (4nm)
Memory
8/16 GB LPDDR5X RAM
128 GB UFS 3.1 ROM
256 GB UFS 4.0 ROM
Software
OxygenOS 13 based on Android 13
Expandable memory
No
Main camera
50 MP | f/1.8 aperture | 1/1.56 inch Exmor sensor | IMX890 | equivalent focal length 24 mm |
OIS, EIS
Ultra wide-angle camera
48 MP | f/2.2 aperture | 1/2 inch Exmor sensor | IMX581 | 115° angle of view
Telephoto camera
32 MP | f/2.0 aperture | 1/2.74 inch Exmor sensor | IMX709 | 2x optical zoom
OIS, PDAF
Selfie
16 MP | f/2.45 aperture | IMX471 | EIS
Video
8K @ 24 fps | 4K @ 30/60 fps | 1080p @ 30/60 fps | 720p @ 30/60 fps
Super Slow Motion 1080p @240 fps | 720p @ 240/480 fps
MKV, MOV, MP4, H.265 (HEVC), AVI, WMV, TS, 3GP, FLV, WEBM
Audio
Stereo Speaker Dolby Atmos
MP3, AAC, AAC+, WMA, AMR-NB, AMR-WB, WAV, FLAC, APE, OGG, MID, M4A, IMY, AC3, EAC3, EAC3-JOC, AC4
Battery
5,000 mAh (Dual-Cell)
Wired charging
SuperVooc 80 watts (100 watts in Europe)
Wireless charging (Qi)
No
IP certification
No
Connectivity
LTE DL Cat 20 / UL Cat 18
802.11 a/b/g/n/ac/ax/be 2.4/5G, Wi-Fi 7, 5G,
Bluetooth 5.3 (aptX HD, aptX, LDAC, LHDC, AAC, SBC),
GPS (dual band), GLONASS, GALILEO (dual band), Beidou, A-GPS, QZSS
NFC
Colors
Titanium Black and Eternal Green
Final verdict
Without question, the OnePlus 11 5G is a very special smartphone this year. It is important to keep in mind that there will not be a OnePlus 11 Pro. So, if it is the OnePlus flagship, then it is that or nothing at all. From that point of view, the perspective of my assessment changes a bit. The lack of IP certification, "only" 2x zoom, and the fact that wireless charging has been removed for whatever reason, are clear deductions in the test grade.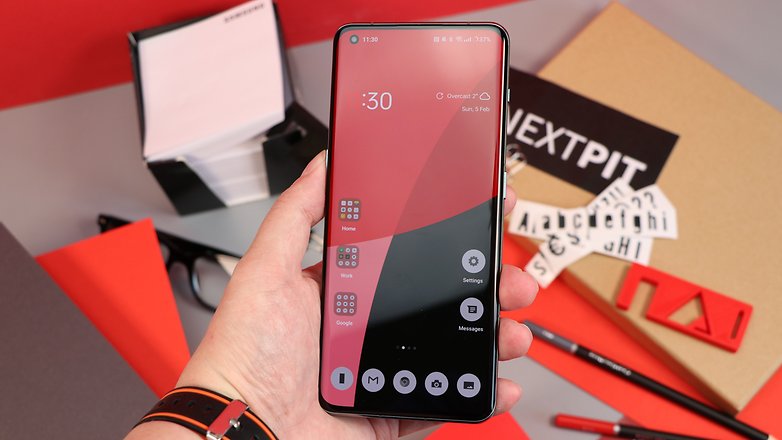 Thus, it is actually "only" four stars, since the display is still one of the best, the fast UFS 4.0 storage (only with 256 GB) and a Snapdragon 8 Gen 2 are also at the top in terms of performance, and the fast charging is simply thrilling.
The Hasselblad camera, which is "simply" good in my opinion, does not invite criticism or cheers. However, I still miss a real killer feature on the photography section, so it can also justify the cooperation with the Swedish traditional company. Thus, it only looks like a soulless logo without substance to me.
Those who are currently looking for a flagship with a compelling camera and fast battery charging will not go wrong with the OnePlus 11. However, if you are looking to upgrade from a one or two-year-old flagship like I am, you should probably skip the 2023 OnePlus smartphone at the moment.