Motorola Razr 40: A More Affordable Foldable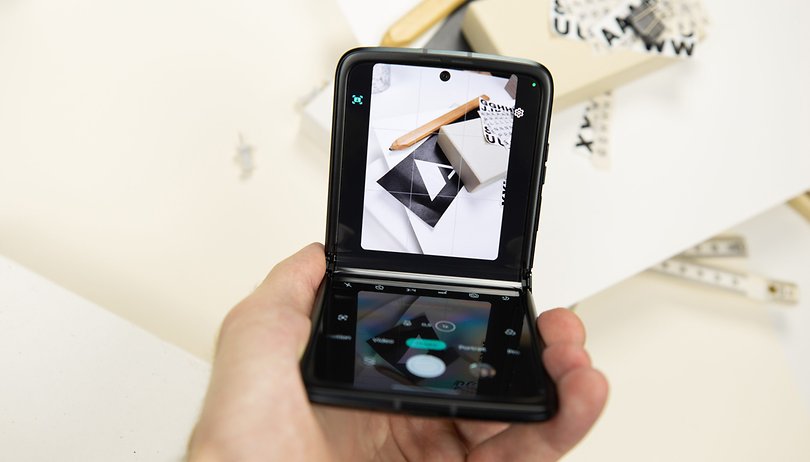 This year has seen more Android brands launch foldable smartphones. In the case of Motorola, we can look forward to not one, but two foldable models from the rumored Razr 40 line. Apparently, new leaks have appeared, revealing more of their design and pricing.
Motorola set June 1st as the product launch date where the Razr 40 and Razr 40 Ultra would most likely break cover. Apparently, we do not need to wait for the event to kick off to figure out how they would look or their price tags, especially for the more affordable model.
The official-looking renders of the standard Motorola Razr 40 were shared by MySmartPrice. It provided details of the colorways, which will feature a trio of colors: purple, dark green, and cream. Evidently, all three variants will arrive with a textured back that is closer to a leather finish. Furthermore, there is also a hint of a water-resistant rating given the water droplets seen on the device in one of the pictures.
Motorola Razr 40 (Ultra)'s price vs. the Samsung Galaxy Z Flip 4
As for their respective prices, SamInsider captured up a screenshot of alleged European prices for the Motorola Razr 40. According to the listing, the base model with 8 GB of RAM and 256 GB storage configuration will retail for €899 (approx. $981). This suggests that the US pricing may hover around the $899 mark, albeit before taxes.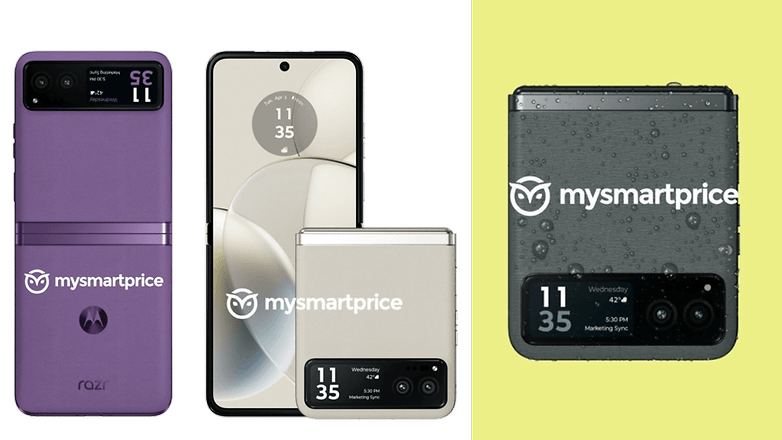 Should the rumored pricing be true, then it would be notably cheaper than the Samsung Galaxy Z Flip 4 (review) which is priced at $999 Stateside or €1,099 in Europe. On this note, the more expensive Motorola Razr 40 Ultra would be a better comparison to Samsung's clamshell phone, which may cost €1,099 and possibly offer the same memory configuration as the Razr 40.
Motorola Razr 40 Ultra colors and release date
On a separate note, notable leaker Evan Blass also dropped a set of renders for the Razr 40 Ultra. The more capable foldable Motorola is available in red, blue, and black hues. In addition, the bigger 3.2-inch external screen is also uncovered, adding to the veracity of earlier reports.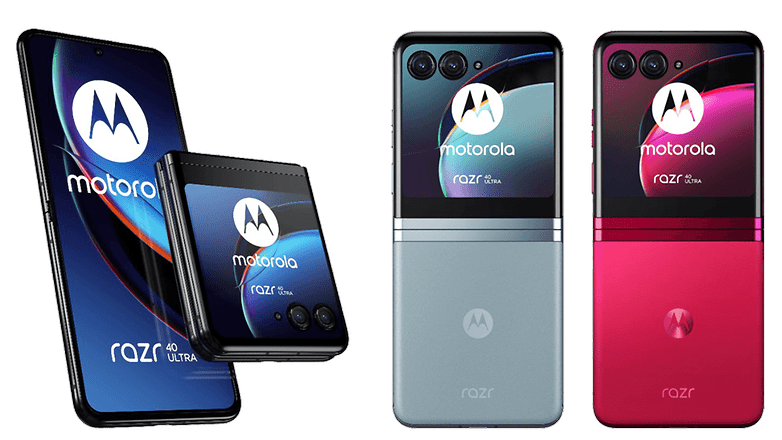 The Motorola Razr 40 and Razr 40 Ultra are slated to be officially announced next month. The duo is reportedly running on Android 13 and powered by last year's Snapdragon 8+ Gen 1 processor rather than the newer Snapdragon 8 Gen 2, where the latter is touted to be used by Samsung in their unannounced Galaxy Z Flip 5 and Galaxy Z Fold 5.
Would you consider buying the Motorola Razr 40 over the Galaxy Z Flip 5 if it is indeed cheaper? Let us hear your thoughts in the comments.