Motorola Moto X (2014) review: it's still got it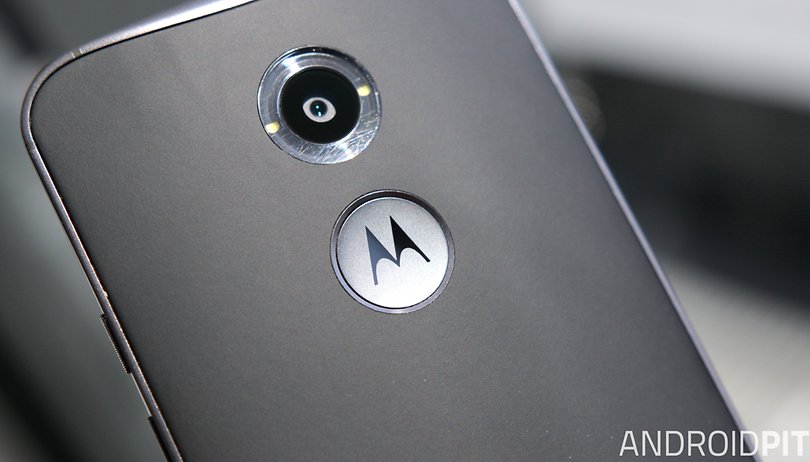 The Moto X (2014) has established itself as one of the best flagship smartphones of last year. With its impressive design, strong specs and near-stock Android experience, Motorola has taken the groundbreaking success of first Moto X to a new level. The original Moto X ushered in the era of hands-free control, "breathing" lock screen notifications and the brilliant Moto Maker program for endless personalization. But is the 2nd generation Moto X still a worthy purchase in 2015? Read our Moto X (2014) review to find out.
Good
Excellent build quality

Endless customizations with Moto Maker

Very fast stock Android interface

Rapid updates, no bloatware

Excellent hands-free voice controls
Bad
Small battery

Mediocre camera

Display is just OK

No stereo speakers or microSD
Motorola Moto X (2014): All deals
Motorola Moto X (2014) design and build quality
Design and build quality are easily the standout features of the Moto X (2014). This thing looks great. The curved back of the original is black, but you can add an awesome leather plate or opt for a wood panel. We tested the black leather Moto X (2nd gen.) and it is a thing of beauty - more so than perhaps any other phone of 2014.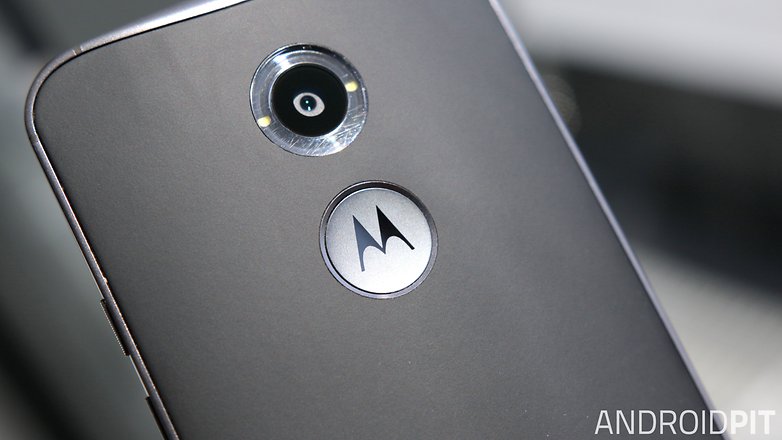 The edges of the Moto X (2014) are a gorgeous metal with sectioned corners for the antennas and a smooth curve for a sexy feel in the hand. The sides are a little slippery though and the leather doesn't exactly help in that regard either. I repeatedly found myself almost dropping the Moto X (in the heat the leather tends to get a little moist). If you have the wood or resin back cover then this won't be such an issue.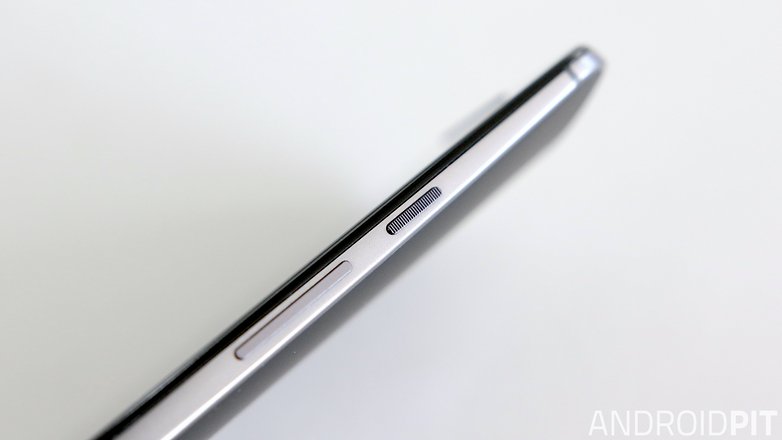 There is a dimple on the Moto X (2014) which houses the Motorola logo but, unlike on the original Moto X, it has swelled into a quite a large indentation. You might mistake it for a button at first, but it is actually nothing more than a finger groove and visual counterbalance to the large LED ring flash surrounding the camera lens.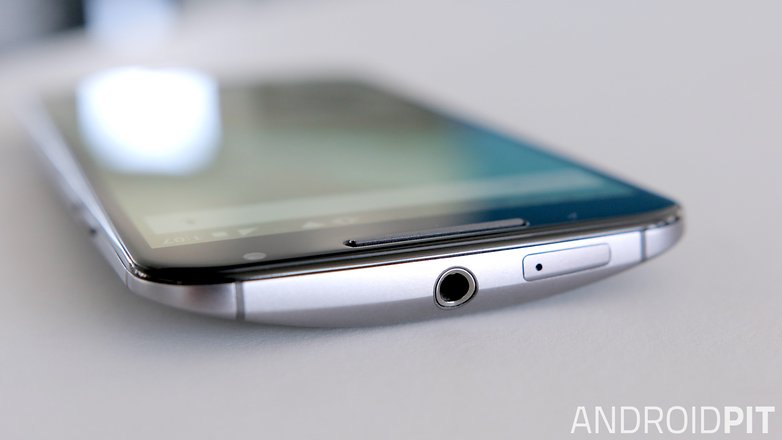 Everything is nicely centered on the new Moto X, with a top-mounted headphone jack and microUSB port at the bottom. The speaker grills sit above and below the screen (and are strangely raised), but only the bottom one emits sound of any considerable volume – there's no stereo speaker action here, unlike in the new Moto G (2014).
The power button has a nice texture and you can tell that design was at the forefront of Motorola's mind with the Moto X (2nd gen). You can customize it with the Moto Maker program to include custom trim colors, engraving, front panel color choices and more.
Motorola Moto X (2014) display
The original Moto X suffered slightly from its HD display. Sure, it was decent enough, but its quality wasn't truly impressive. The new Moto X ups the ante by packing a Full HD display, bringing a very respectable 424 pixels per inch to its 5.2-inch AMOLED screen. Colors are bright and saturated with great contrast.
The display offers a good balance of size, resolution and output to deliver what you want from your smartphone screen without destroying your battery. However, it's nothing exceptional.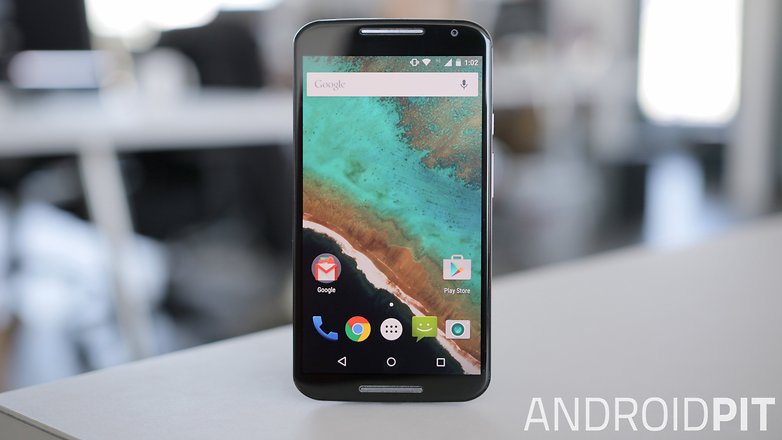 The AMOLED display technology of the Moto X (2014) also means you get great "breathing" notifications. The device's various motion sensors will activate your notifications from a screen-off state when you simply reach for your phone. That's a much more battery-friendly way to get notifications than to turn the entire display on. AMOLED also means on-screen blacks are pitch black, but outside readability is not quite as great as with an LCD screen.
The notification benefits brought to the Moto X by AMOLED clearly outweigh readability in direct sunlight or the minor failings of the screen itself. You can also set the screen to dim more quickly, if you stop looking at it, with Attentive Display.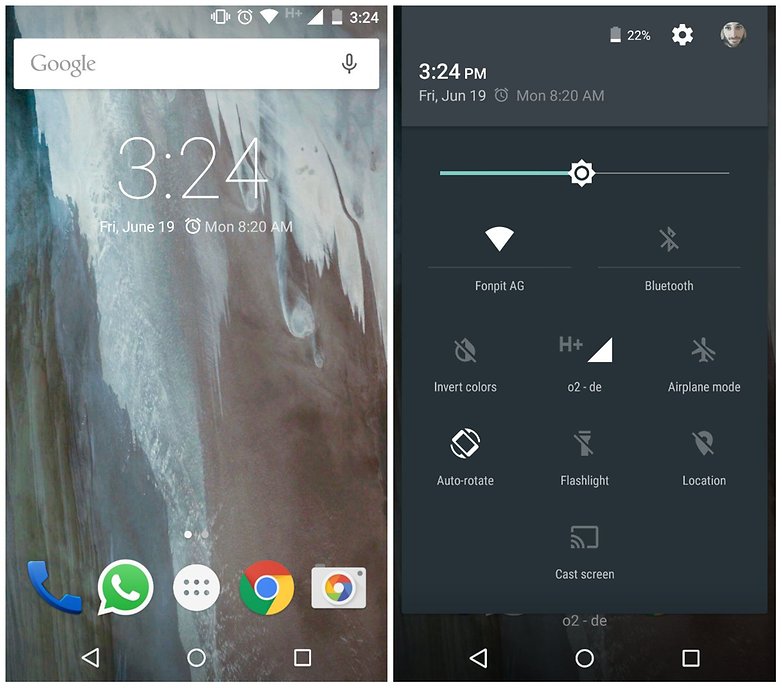 Motorola Moto X (2014) software
The Moto X (2014) runs near-stock Android with a light sprinkling of Motorola features on top. The basic interface is pure stock, so you won't get any flashy interface elements, just bare bones Android 5.1. This, of course, means that the Moto X gets Android updates quickly and is also one of the fastest interfaces around because it is not weighed down with a manufacturer skin.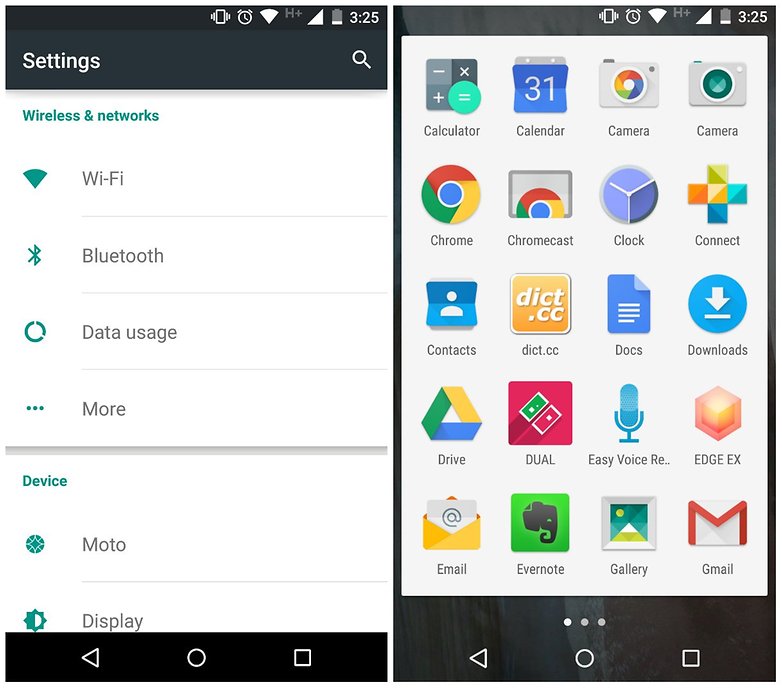 When looking at Moto X (2014) features, the Motorola additions are minimal but useful. The settings menu gets a Motorola Privacy section and Moto ID for syncing across devices, or with the cloud, and you can set Trusted Devices (like a smartwatch) to keep your phone unlocked when they are connected.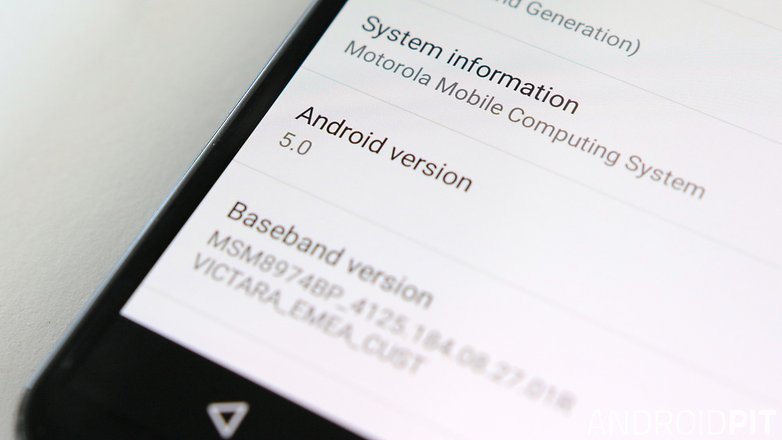 Everything else is contained in a section called Moto which holds the four cornerstones of the Moto X's uniqueness: Assist, which handles profiles that can apply themselves automatically, like when, for example, you are driving. Actions let you manage the Moto X's gesture based controls, including the camera shortcut wrist-flick and wave to silence.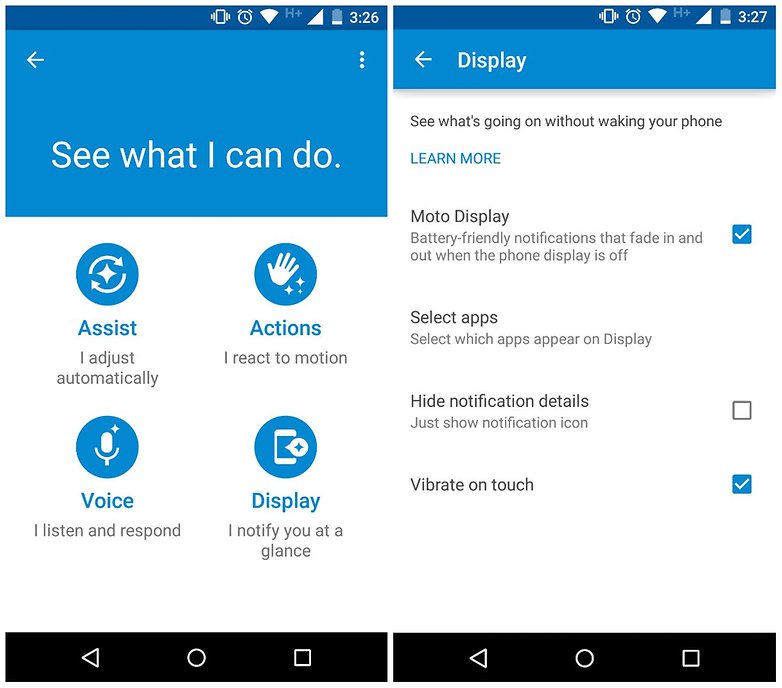 The two major software features of the Moto X (2014) are voice commands and the intelligent display. Display options include "breathing" notifications, blocking notification content for specific apps and app blocking.
You can now name your Moto X anything you like so you don't have to endlessly say "OK Google" too. This allows for some pretty unique and also hilarious hotword phrases.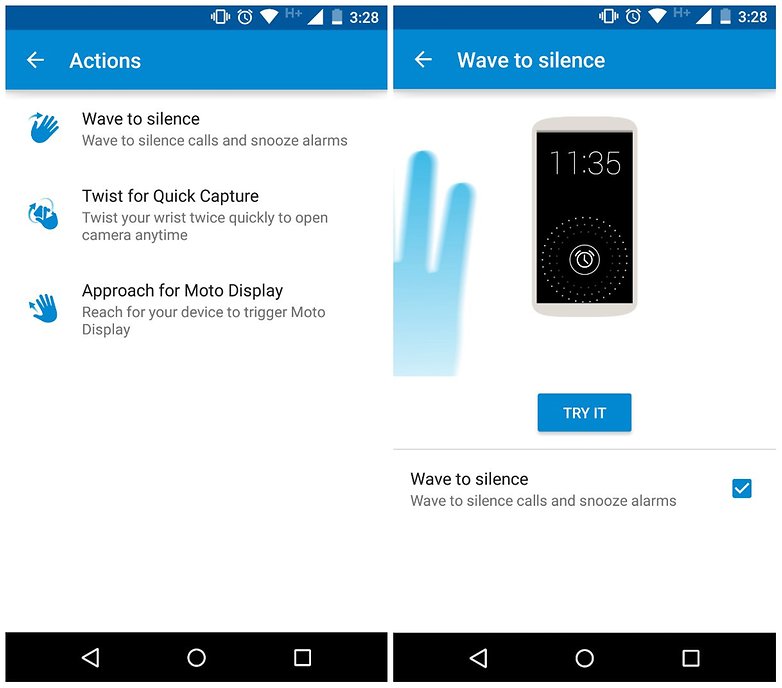 Getting used to the Moto X's voice commands takes a little while, and between hotword detection, voice command recognition and spoken results, it's not the fastest process on the block. But for controlling your phone from across the room it's incredibly useful.
You can send hands-free WhatsApp messages, listen to emails, perform web searches, have your Moto X read out new notifications, make calls and check voicemail when your phone is locked, take a photo, dictate text messages, set reminders, activate profiles, post to Facebook and more.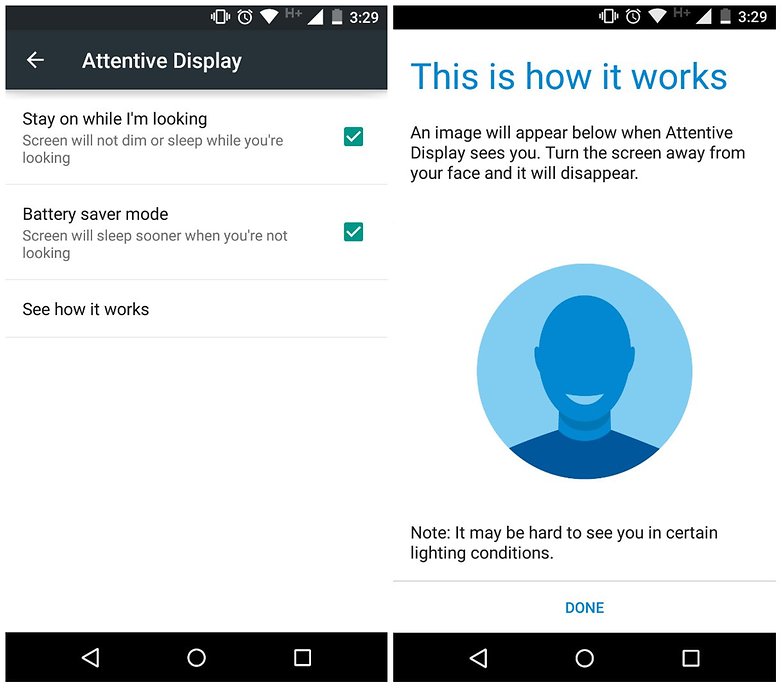 Motorola made a conscious decision to keep the Moto range minimal, with near-stock Android and very little bloatware, if you can even call it that. Motorola Connect syncs your devices in the cloud via your Motorola ID, Moto Migrate helps you transition from one device to another, Spotlight Stories is a 360-degree immersive experience from Motorola, and Moto Assist (now called Help) gives you 24-7 access to help from Motorola Customer Support as well as handy tips and tricks for your Moto X.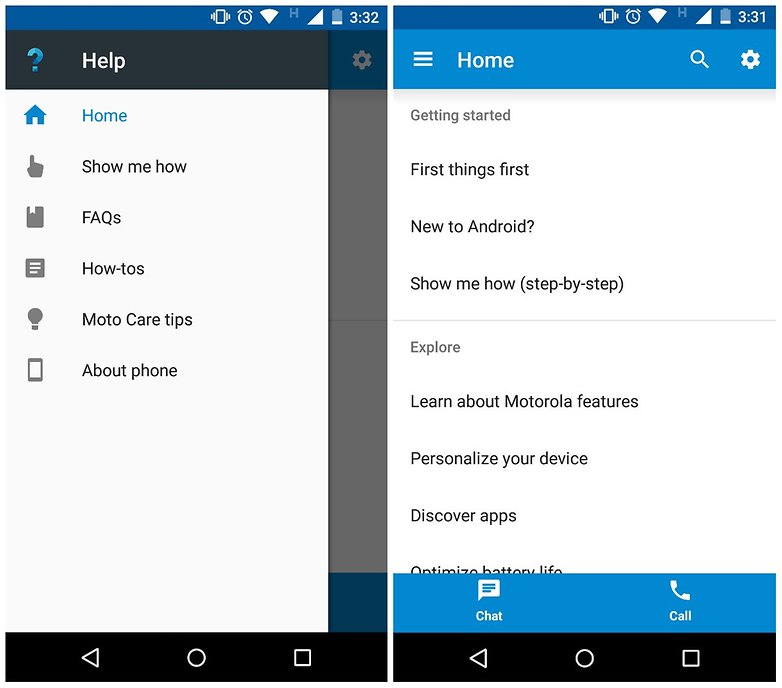 The greatest part of it all is that Motorola simply loads updates to core Moto X features via the Play Store, so as new sensor services, Moto Display options or Moto Actions controls are made available they can be updated in the Play Store, rather than through waiting for a slow OTA firmware update. This is one of the great lessons Motorola learned under the tutelage of Google, before Chinese manufacturer Lenovo bought the company.
Motorola Moto X (2014) performance
The Moto X (2014) packs quite standard internals for a 2014 device in its class: a quad-core Snapdragon 801 chipset clocked at 2.5 GHz with an Adreno 330 GPU. There are 16 GB or 32 GB models but there are no options for microSD expansion.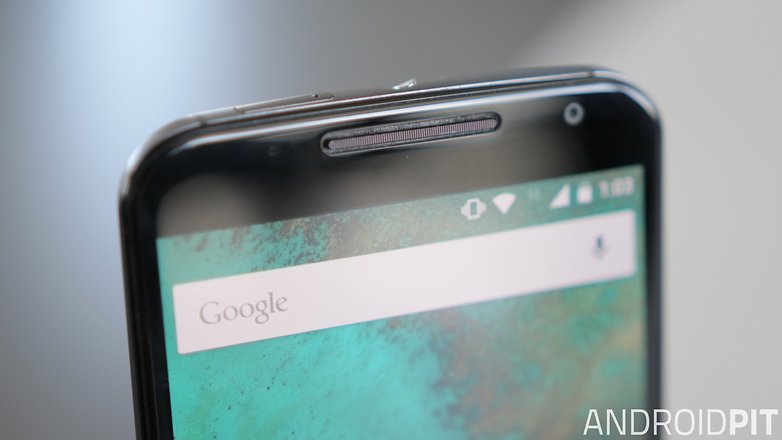 Moto X (2014) performance is backed up with 2 GB of RAM to run the latest version of Android, which is Android Lollipop 5.1 at this stage, with an upgrade to Android M expected down the line. Due to the stock interface and very few system apps, the Moto X is super-fast and responsive, standing up well to other flagships of its cohort, outperforming both the Galaxy S5 and HTC One (M8) in benchmarks.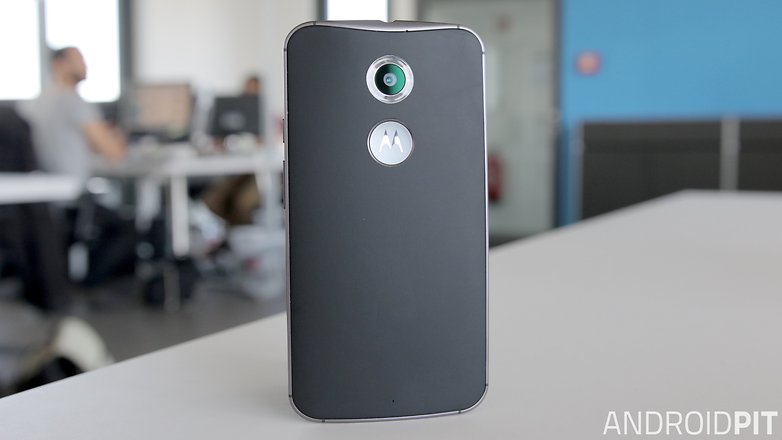 Worthy of mention is that our AnTuTu benchmark scoring has actually increased since our original review of last year. Last time around, we scored 43,714 running KitKat. This time around we scored 46,363 running Lollipop 5.0. This puts it almost on-par with the Samsung Galaxy Note 4.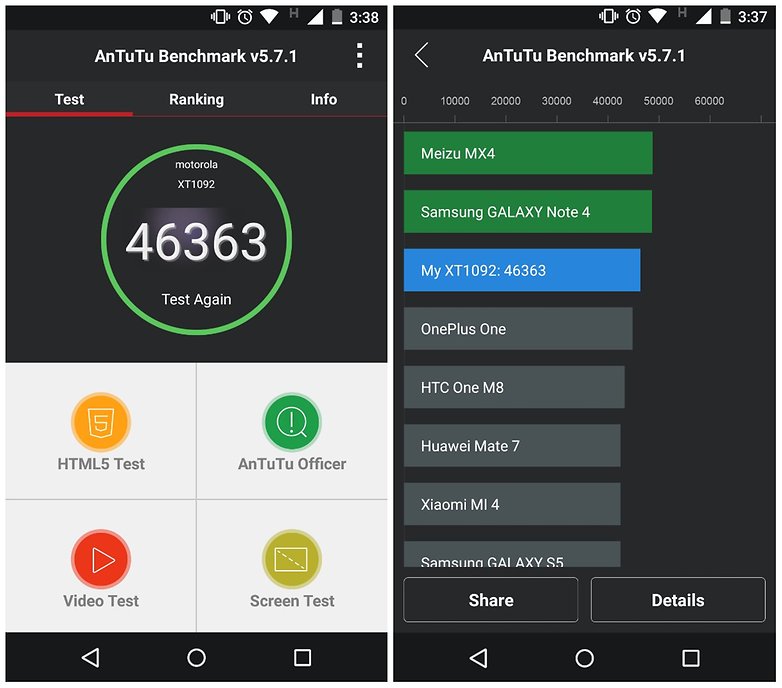 Motorola Moto X (2014) camera
The Moto X (2014) camera is an interesting point: a 13 MP camera with 4K video recording, slow-motion capture, panorama and HDR. You can tap anywhere to shoot a picture, or launch the camera app through the slightly gimmicky wrist flick, which does actually work well. It's one of the fastest ways to launch and shoot I've seen, but newer camera launching features, such as the Samsung Galaxy S6 quick launch, have superseded its speed.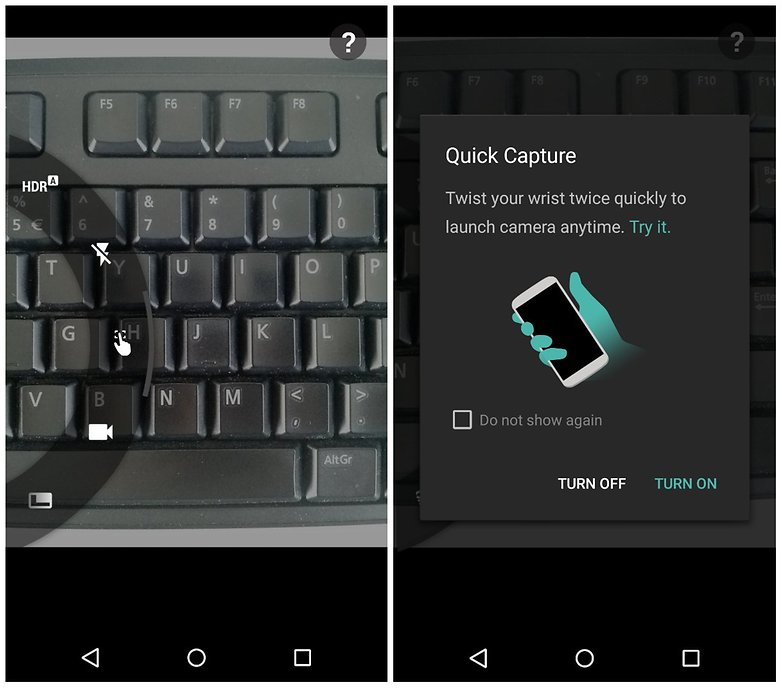 The results of the camera are less impressive, however. There's no manual mode on the new Moto X and the camera doesn't quite live up to the premium look of the phone as a whole. It performs acceptably, but not brilliantly. When compared to many of the other flagships of last year, is just not good enough. It often struggles to focus up close and doesn't produce particularly rich colors.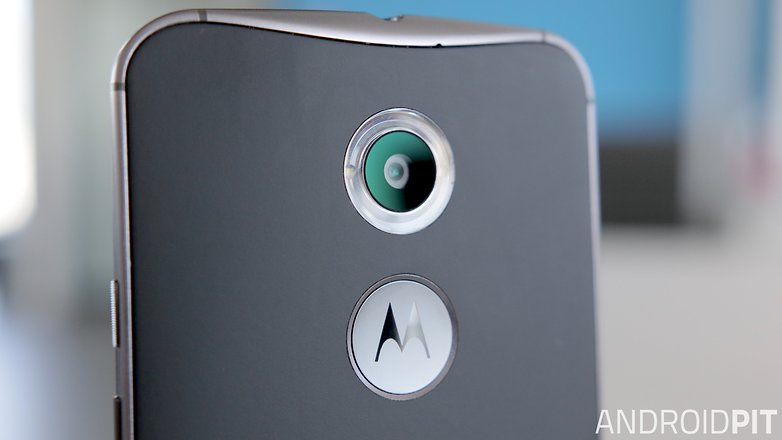 There are only two resolution options, no timer, no manual mode, no optical image stabilization and a slightly awkward camera interface. Definitely the weakest part of the Moto X so far. That being said, there are plenty of camera shooting and editing apps to get around the limitations of the software. The hardware isn't terrible - but you're stuck with it.
Motorola Moto X (2014) battery
Perhaps I spoke too soon. The Moto X (2014) comes with a very mediocre 2,300 mAh battery. This is a much smaller capacity than many competitors, which tend to sit around the 3,000 mAh mark with similarly sized displays and resolution.
While part of this decision is clearly due to the battery-saving possibilities of active notifications on an AMOLED screen, the reliance on voice commands still demands more power and the increase in screen size and display resolution really needed a larger capacity (the original Moto X had a 2,200 mAh battery that was equally weak).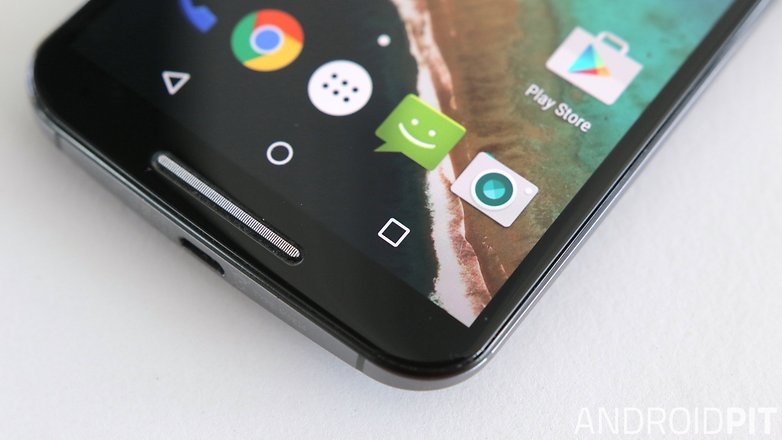 Price and availability
The Moto X (2014) release date was September, 5 of 2014. You can purchase it from the Motorola website, as well as many online providers and mobile carriers. Amazon has it on sale as well. It started at 699.99 USD and has since dropped to 649.99 USD, though the price could sink as time goes on.
Motorola Moto X (2014) technical specifications
| | |
| --- | --- |
| | Motorola Moto X Tech Specs |
| System | Android 5.1 Lollipop |
| Display | 5.2 inches, Full HD AMOLED (1,920 x 1,080 pixels, 423 ppi) |
| CPU | Quad-core Snapdragon 801 processor (MSM8974-AC), 2.5 GHz |
| GPU | Adreno 330 GPU (578 MHz) |
| RAM | 2 GB |
| Internal storage | 16/32 GB |
| Battery | 2,300 mAh (8 hours of battery charge in 15 minutes with turbo charging) |
| Camera | 13 MP (f/2.25) with dual-LED Ring Flash, HDR, UHD (4K) video capture, 4X digital zoom |
| Connectivity | GSM, HSDPA, LTE, NFC, Bluetooth 4.0, Wi-Fi 802.11 a/b/g/n/ac, dual-band |
| Dimensions | 72.4 x 140.8 x 3.8-9.9 mm |
| Weight | 144 g |
| Extras | Aluminum metal frame, optional wood or leather battery cover, custom voice prompt |
Final verdict
The 2014 Moto X has made a lasting impression thanks to its stylish appearance and fast interface. However, two critical elements have held it back from greatness - the camera and battery. Is this a case of putting style before substance? Maybe. The battery may be a big letdown, but the camera is still an improvement over the original Moto X. The issue is that the original Moto X introduced so many innovative features that made up for its shortcomings - but the Moto X (2014) simply doesn't.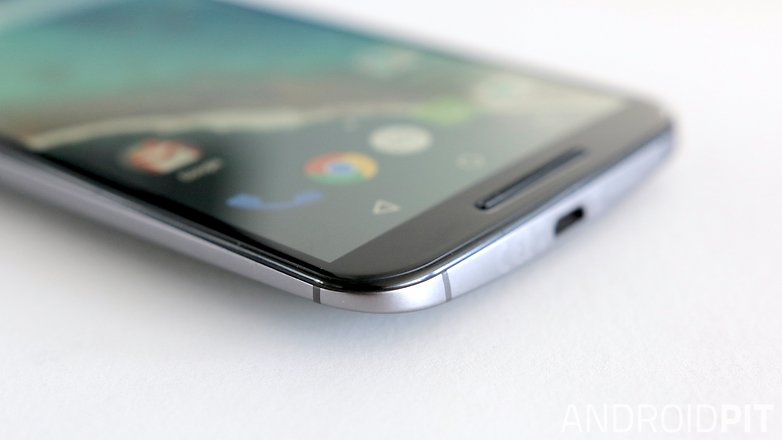 The Moto X (2014) updates a successful recipe but doesn't bring anything particularly new to the table. Unless metal edges or naming your phone are features you've been waiting for, it seems clear that Motorola could have done more for this flagship. Not necessarily with new software features or gimmicky add-ons, but instead of making the new Moto X look so great, it would have been more wise to invest in a larger battery or better camera software.
Still, these are things which can be tweaked by software updates, so if you're searching for a great-looking flagship from last year with a fast interface, barely-there bloatware, speedy updates and fantastic hands-free capabilities, then the Moto X is a great choice.
The new Moto X is easily the best looking, best feeling, and most premium-styled device within its price range. But if a better-than-average camera and all-day battery life are key factors for you - perhaps you should wait for the Moto X (2015) release.
What do you think of our Moto X (2014) review? Let us know in the comments below.
Motorola Moto X (2014) - where to buy?
Please note: only the lowest tariffs and main networks are shown. Cheaper deals may be found with resellers:
UK
Off-contract, the Moto X (2014) £229 from the official Motorola website. At Clove you can get the Moto X for £285 including VAT. There are other cheap deals out there too.
US
Verizon, $20.83 per-month with a Verizon EDGE subscription, $0.99 on a two-year contract, or $499.99 outright.
U.S. Cellular has zero down and $19 per-month as the installment price, or $0.01 on a two-year contract, or $480 prepaid.
AT&T has a regular price of $566.99, or zero down at $18.90 for 30 months with AT&T Next, or $119.99 on a two-year contract.
All information correct at the time of writing.