Moto E4 Plus review: basic with a massive battery
Update:

Moto E4 Plus now available in the US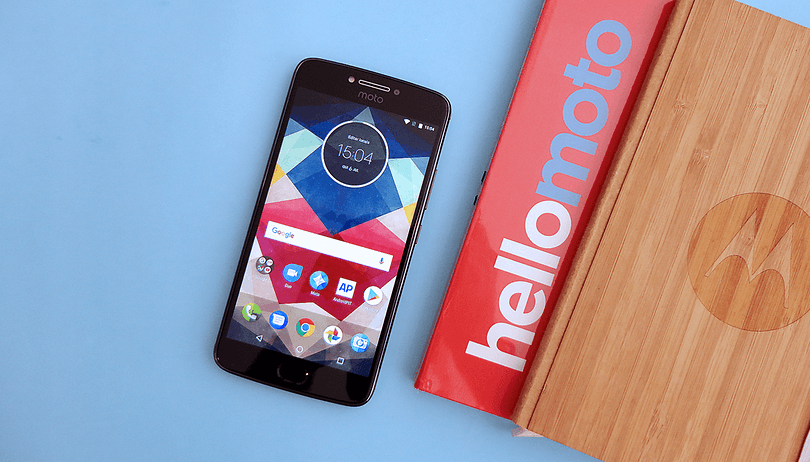 Motorola is back with the latest additions to its E series, the Moto E4 and E4 Plus. The E4 Plus goes beyond the basics with a massive battery and a nice design, at a price point that pits it against the Moto G5 Plus. Check out our full review here to see if this mid-range offering deserves to be your next phone, and find out how to get it in the US from the price and release section just below.
Good
Fingerprint reader

Long battery life

Solid construction
Bad
Slow performance at times

Small internal storage

No USB Type-C
Motorola Moto E4 Plus release date and price
The Moto E4 is available in the US already, for $129, and now Moto E4 Plus is too, for $179. You can get these devices from the Amazon links below. The E4 comes in Black and Fine Gold, while the Moto E4 Plus is available in Iron Gray and Fine Gold.
Motorola Moto E4 Plus design and build quality
The Moto E4 plus is a mixture of elements from the Moto G5 series and the Vibe line. As for the similarities with Lenovo devices like the Vibe K5, it comes with an aluminum body and a removable back cover. Although the back can be taken off, the battery can't be removed. This device's design is nowhere near as streamlined as the Moto Z line. It's actually quite thick. However, it's substantial size is entirely justified, considering that it comes with a 5,000 mAh internal battery.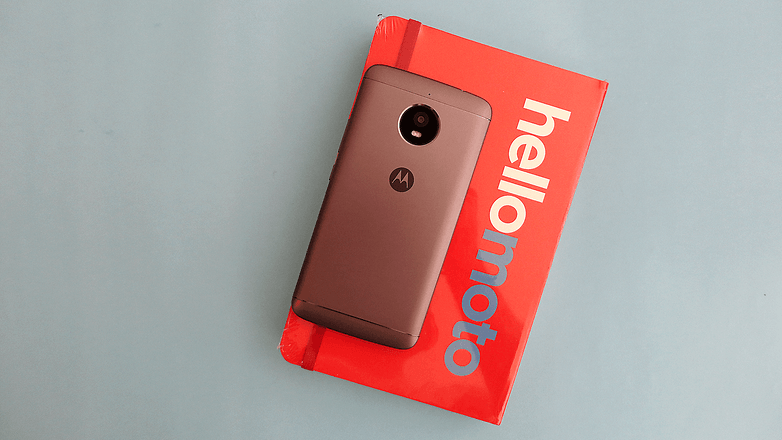 One good thing about the phone being so thick is that the back camera sits below the level of the back cover. In other words, it doesn't stick out like on the Moto G5 Plus or Moto Z2 Play.

The sides and back of the device are made of polycarbonate and aluminum, so the Moto E4 Plus feels good in-hand. Motorola included a digital fingerprint reader on the front, which can also serve as a gesture navigation button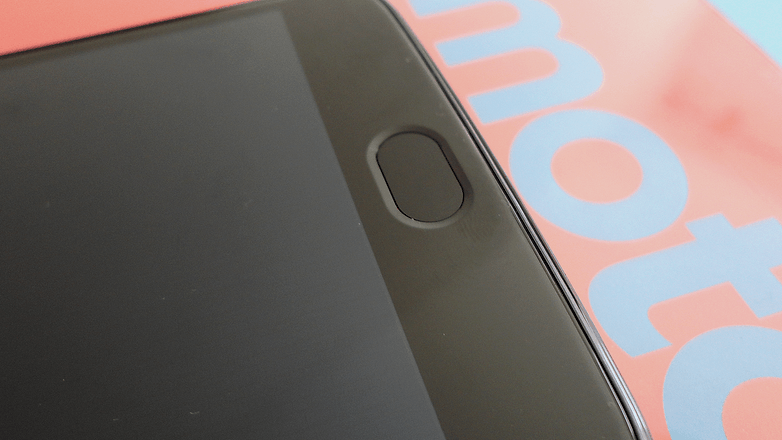 One negative of this model though, and also the Moto G5 for that matter, is that it doesn't come with USB Type-C.
Motorola Moto E4 Plus display
The LCD IPS panel on the Moto E4 Plus only has HD, which is less than what's generally offered at this price point. The 5.5-inch screen shows balanced colors and standard contrast. The brightness is a bit weak though, but you can still use it in the sun as long as it not too bright.

The E4 Plus comes with a quality display, but the Moto G5's screen is better in every way, sharpness, color, contrast, and brightness. Something else that's worth mentioning about color brightness is that within the display settings, apparently, Motorola leaves the saturation above the middle line. I assume it did this so the user can have a better experience with the display.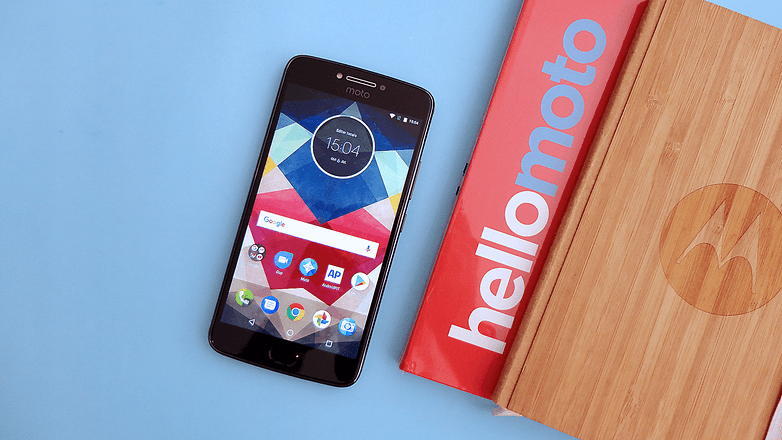 Motorola Moto E4 Plus software
The Moto E4 Plus comes from the factory running Android 7.1.1 Nougat and a bit of a modified user interface. The pre-installed security patch is from May, which will need to be updated. Apparently, Motorola is running a bit behind schedule since their recent launches have had neither the latest patch nor the newest version of Android.
As for software features, the Moto E4 Plus doesn't bring anything new. It doesn't come with DTV. The Moto App, responsible for controlling the system's Smart features such as gestures, voice, and touch, doesn't offer any Moto Voice features. All you'll find is Moto Display and gesture controls to enable or deactivate navigation through the virtual buttons.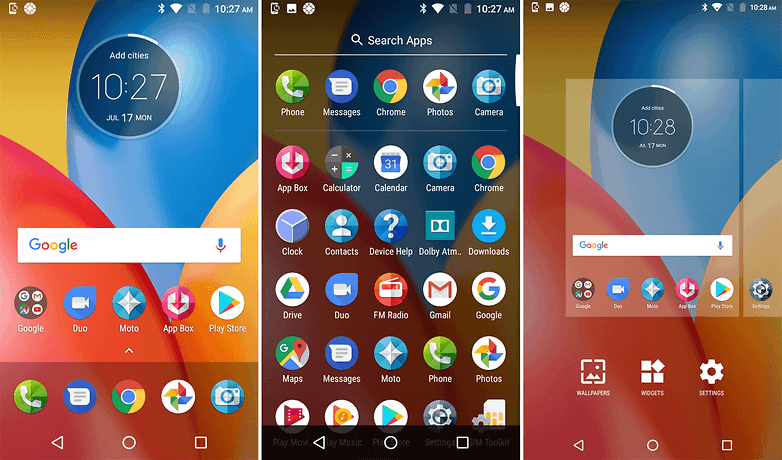 The Moto E4 also comes with the latest changes that Motorola has made to the system icons, adding a folded paper type background. Personally, I think this overcrowds both the launcher and app drawer. Something else worth mentioning here is that Moto Display can't be enabled through the proximity sensor seeing as the device doesn't have one. Therefore, the Moto E4 uses the movement sensor to display it. In other words, you have to pick up the device for it to work.
Android O hasn't been promised for the Moto E4 Plus
Unlike what Motorola has done with their latest launches and on the G5, it hasn't promised to deliver Android O for this line. Even the website doesn't say whether this model will get a system update or not. In addition to all that, having a MediaTek processor could delay updates even more. The processor company is infamous for taking their sweet time to deliver their chipset drivers.
Motorola Moto E4 Plus performance
As a mid-range rather than entry level device, the hardware on the Moto E4 Plus isn't that impressive. That entry-level spot is already taken up by the Moto C. This device is aimed at handling basic activities, social networking and some casual gaming. Its specs include a 1.3 GHz Quad-core MediaTek MT6737 processor with a 600 MHz Mali-T720 GPU.

It has 2 GB of RAM and only 16 GB of internal storage, which is considered way below average and its one of the big negatives with this device. Of these 16 GB, users only have access to 11.5 GB. It does come with a MicroSD slot, however, and that could help with storage issues, but there will probably be some performance issues with future system updates.
The negatives with this device's hardware are memory, storage and a weak processor
I did find a few snags in the system as well as some sluggishness when moving from one app to another. There wasn't any crashing or unexpected closures, but it's clear that system performance drops off considerably when multitasking if six or more apps are open at once. I wouldn't consider the Moto E4 Plus good for gaming, but it did run games that have an average level of graphics pretty well, like Asphalt 8 and Crossy Road.
Motorola Moto E4 Plus audio
The Moto E4 Plus comes with a mono speaker on the bottom, next to the micro USB port. The multimedia experience with the device was quite good. It comes with a Dolby Atmos system which optimizes sound reproduction in both its speaker and headphones.

It also comes with an equalizer and other features which give off a clearer sound and balanced bass. The in-ear headphones that come with the Moto E4 are pretty decent as well.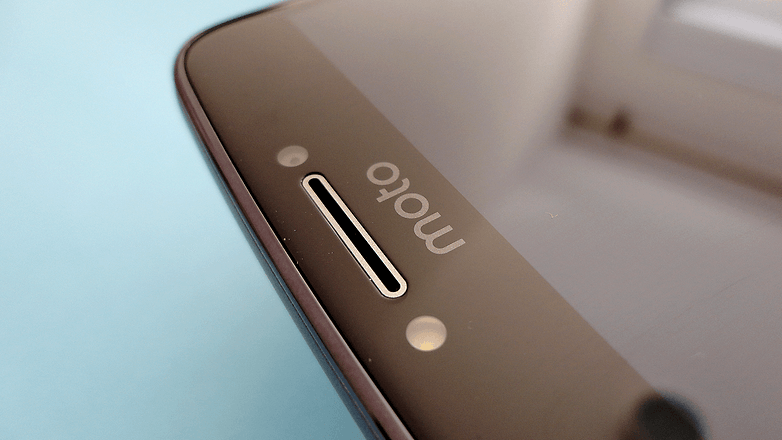 The top speaker is exclusively for calls. The sound produced is clear, and I didn't have any troubles or problems while making calls.
Motorola Moto E4 Plus camera
The 13 MP rear camera offers similar photos to those of the Moto G5. Of course, there are some flaws though, such as lack of clarity and excess noise in cloudy or low-light settings. The sensor on this new model has an aperture of f / 2.0 and Dual Autofocus Pixel technology. The front sensor has 5 MP with an aperture of f / 2.2, and it comes with LED flash.

The camera software is simple. There's isn't a professional mode (manual), but the front camera does come with a beauty mode. The front sensor still has an LED flash, which doesn't help much in low-light selfies since it just leads to overexposure.
Click here to see the pictures taken with the Moto E4 Plus
In addition to the camera app not having a professional mode, it only takes videos in HD (720p at 30 fps) or VGA (480p at 30 fps) and it doesn't come with a QR reader.
Motorola Moto E4 Plus battery
One of the big pros on the Moto E4 Plus is its 5,000 mAh battery, which makes it strong competition for the Asus Zenfone 3 Max. The Moto E4 package comes with a 10W turbo charger. This charger could give you a few extra hours of use with as little as 30 minutes of charging.

The Moto E4 Plus truly delivers long battery life, and as expected, it's almost impossible to drain a full battery in only 8 hours. I used the device with 4G, sync and location enabled. I even got on social media, checked e-mails and took some photos. If I started my day at 100%, after 9 hours of doing all that I'd reach the end of the day at around 69% charge.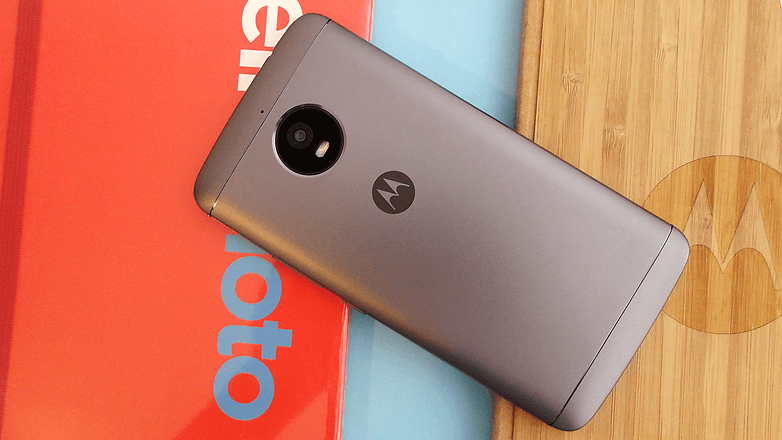 With brightness at 70% most of the time, using GPS on Google Maps and the same services as I mentioned above, the battery on the E4 Plus drained at a rate of about 8% per hour. I have no doubt that with average use, you could easily get two days out of one charge. In my tests, I was never able to get to the third day of battery life, but the E4 Plus delivered a solid 48 hours with no problem.
This phone will let you easily binge watch Netflix for 10 or 11 hours, or stream Spotify with high quality for a good 18. I should also mention that even though it was connected for days at a time running different types of tasks, the battery on the Moto E4 never overheated.
Motorola Moto E4 Plus technical specifications
Final verdict
I was quite pleased to have the opportunity to review a new Moto E, even more so since this version brings a few attractive additions, like a 5,000 mAh battery. And though I'm not a fan of the new design that Motorola is using on their devices this year, I must say the Moto E4 Plus is a good device.
My biggest critique of the device is its price. Given its hardware, it simply costs too much. Plus, the price puts it in competition with the Moto G5 Plus which offers double the amount of storage, a better display and a better processor for only $50 more. If you choose the Moto E4 Plus, the only advantage you'll get is a bigger battery.

It's interesting that Motorola is offering a nice looking device with a fingerprint reader and such a large battery at this price point. The E4 Plus isn't a terrible device, but, I'd recommend buying it only if you find it for less than its launch price of $179. If not, then the Moto G5 Plus is a better buy.

That being said, what do you guys think about the E4 Plus? Let us know in the comments.