Motorola Edge 40 Pro is Official: 165 Hz Display and Snapdragon 8 Gen 2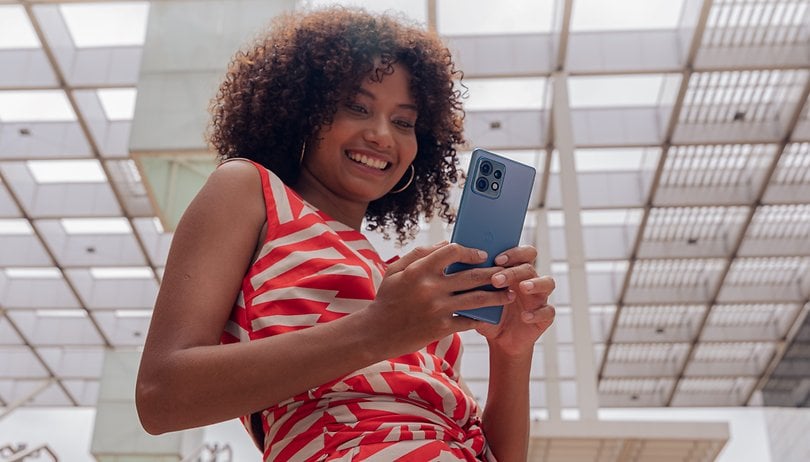 The Lenovo subsidiary revealed the Motorola Edge 40 Pro to the world today with outstanding specifications at a comparatively low price that costs less than €900 (approx. $980). Last year, the flagship was one of the first Android smartphones powered by a Snapdragon 8 Gen 2 SoC with a 165 Hz refresh rate display. Now, the Chinese company has further expanded its reach across the international market.
Motorola Edge 40 Pro is official in Europe
The Motorola Edge 40 Pro unveiled today is almost identical to the Moto X40 that was unveiled in its home country in China last December. Over in Europe, the manufacturer made it easy for the customers in terms of choice by limiting the flagship smartphone to just one model that comes with 12 GB LPDDR5X RAM and non-expandable 256 GB internal UFS 4.0 program storage. All of that for "just" €899.99 which boasts the Snapdragon 8 Gen 2 SoC.
Yes, that is a true value-for-money proposition in the EU considering how the Samsung Galaxy S23 costs €1,009 with 256 GB of storage space or the Xiaomi 13 Pro which was reviewed by Antoine that comes with a sticker price tag of €1,299 while featuring identical storage. Of course, over in the US, the Galaxy S23 starts from $799 so the difference is not all that stark.
In return, Motorola's X40 Pro comes with a 6.67-inch quad-curved POLED display with a 2400 x 1080 px (FHD+) resolution. Not only is it protected by Corning Gorilla Glass Victus, but it boasts a maximum refresh rate of 165 Hz. Off the cuff, I cannot even think of a game that supports such a high frame rate. As the saying goes, it is always better to have something than nothing!
Hold on to your seats, this is not the end of the superlatives. There is also a 60 MP front camera with an aperture of f/2.2, which actually offers a higher resolution than the triple main camera at the back. While the resolution is not the true measure of a camera's capability today, where the size of the image sensor plays a more decisive role here.
The 50 MP main camera of the Edge 40 Pro measures 1/15 inches, with a pixel size of 1.0 μm that has been increased to 2.0 μm using "Quad Pixel" technology. Sporting an aperture of f/1.8, this results in particularly good pictures when taking them in low-light conditions.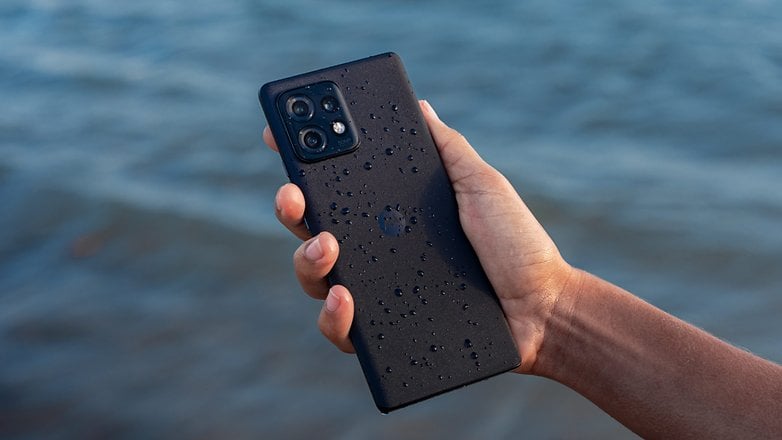 One camera—three focal lengths
Just when you thought that things could not get any better, it is topped by the 12 MP portrait camera which offers an aperture of f/1.6 and equivalent focal lengths of 35, 50, and 85 mm. Completing the camera trio are the combined 50-MP ultra-wide and macro cameras, also featuring "quad pixels" (1.28 μm). According to Motorola, it is possible to shoot 8K videos at 30 fps and 4K videos at up to 60 fps.
Measuring 161.2 x 74 x 8.6 mm and tipping the scales at 199 grams, the Motorola Edge 40 Pro features IP68 certification which offers the flagship dust and water ingress protection. The 4,600 mAh capacity of the permanently installed battery can be charged quite quickly via its USB Type-C port (version 3.2) with the included 125 W "TurboCharge" power adapter. Our first hands-on which we are currently working on will reveal just how fast it is. Wireless charging is possible at 15 W and "Wireless Reverse Charging" at 5 W.
The Motorola Edge 40 Pro is now available in Interstellar Black and Lunar Blue colors for the aforementioned price of €899.99. What other tricks does the Moto flagship smartphone have up its sleeve? How about stereo sound with Dolby Atmos sound? I will share more with you after my first hands-on!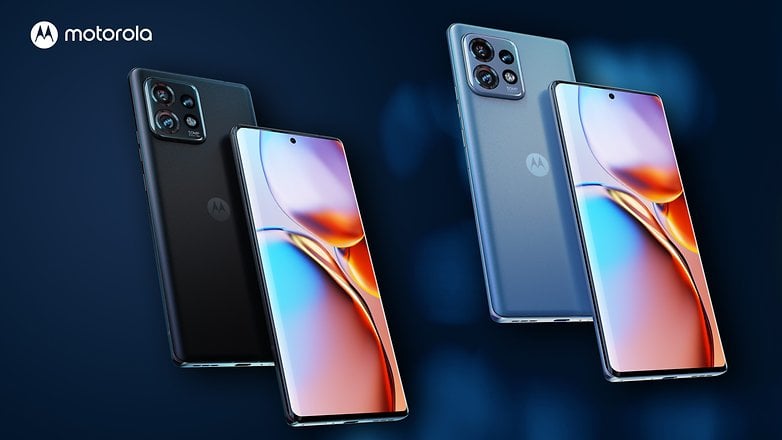 Is there anything in particular that you'd like me to take a look at right before the detailed review? If so, do share your thoughts in the comments.