Moto Z4 Play: Motorola holds onto module system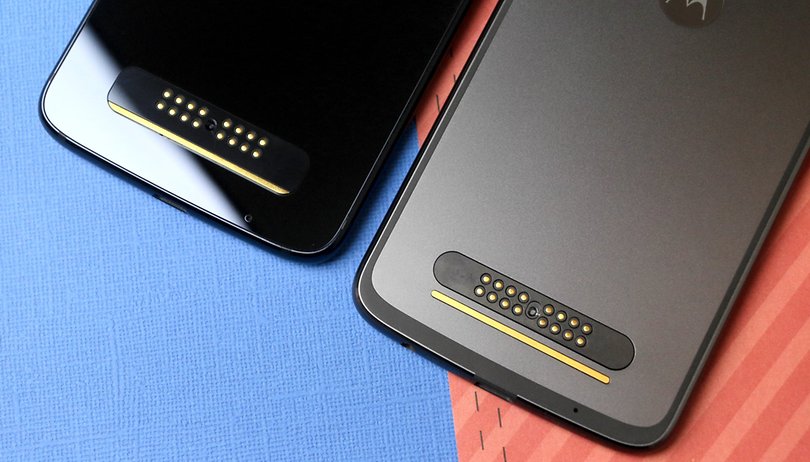 In spite of all the adversities, Motorola is sticking to its modular concept with the Moto Z4 Play. The first pictures show what the smartphone should look like and give hope for new technology for the fingerprint sensor.
It was not a very good year 2018 for fans of Motorola's modular smartphone series. Despite numerous promised Moto Mods there was only one new official Mod of the manufacturer and the Moto Z3 turned out less than worthy of being classed as a high-end Smartphone, but only as a lukewarm infusion for the US mobile operator Verizon.
But there's also good news: Contrary to what was previously assumed, Motorola seems to be sticking to its modular smartphone concept in 2019. At least the first pictures and a render video of the Moto Z4 Play, which CompareRaja released together with the usually reliable leaker, Steve Hemmerstoffer, suggest this.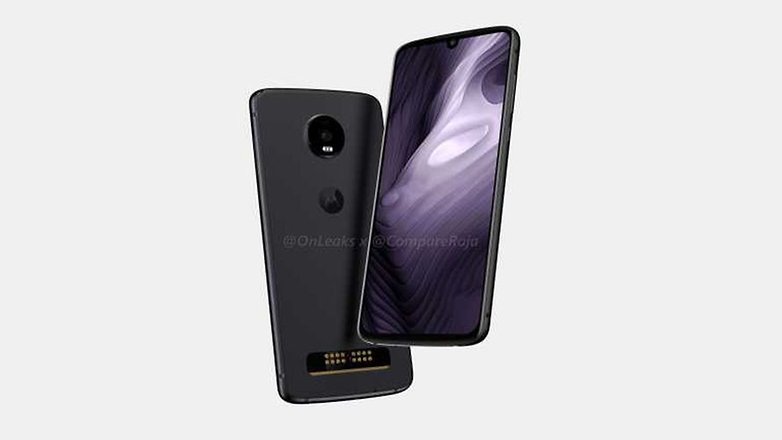 As the material shows, the Moto Z4 Play follows in the footsteps of its predecessors and again offers the circular camera module and the 16-pin connector for the Moto Mods on the back. In contrast to the recently leaked images, there is, of course, no fingerprint sensor on the back, as it would no longer be usable due to the modules.
Where is the fingerprint sensor located?
But there's no room for the sensor on the front either, because the Super AMOLED display (FHD+), supposedly around 6.2 inches in size, covers the front with a drop-shaped notch. This gives rise to the suspicion that a biometric sensor integrated into the screen is being used or, in the worst case, that the biometric sensor is being completely deleted. A dual camera will probably have to be dispensed with because only one lens is visible at the front and rear.
Speaking of recognition: Apparently, Motorola will place a USB Type-C and a jack connector on the bottom, while the speaker is unusually located at the top. There is no information about further specs. It is currently assumed that a Snapdragon of the 700 generation is inside and 5G is supported.
When can I buy the Moto Z4 Play?
It is not yet known when the Motorola Moto Z4 Play will be launched. Since Motorola is expected to show the new generation of its Moto-G series at the upcoming Mobile World Congress, the Moto Z4 Play might not be ready until late summer.
Hopefully, Motorola will not set the price as high as it did for the Moto Z3 Play. That went for a proud $500 at the start and thus had to fight with strong competition, but it also fell quickly in price.
What do you say about Moto Z4 Play? Are you happy that Motorola continues to adhere to the modular concept or would you like a new and fresher design? Write it down in our comments!