First Hands-On Experience with Meta Quest 3 Prior to Its Launch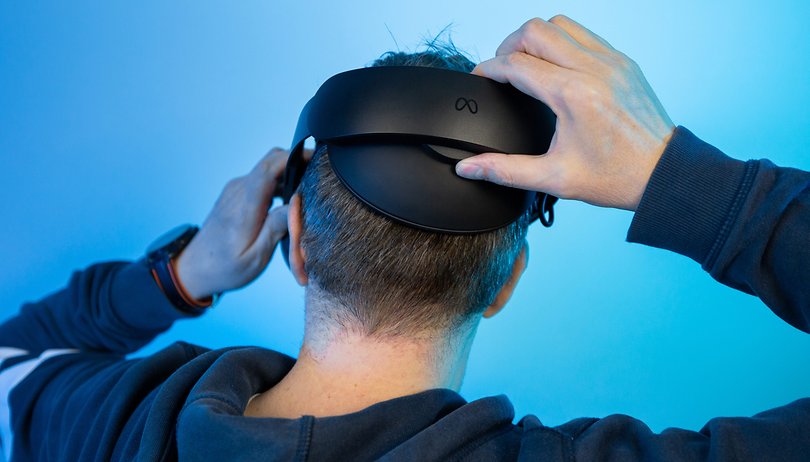 Affordable standalone VR glasses such as Meta Quest 2 and Pico 4 are becoming popular in the consumer market, contrasting with high-end models like Meta Quest Pro and the forthcoming Apple's Reality Pro. The upcoming Meta Quest 3, a budget-friendly all-in-one VR/MR headset, was recently given a pre-release test-run by a chosen editor!
Meta Quest 3 pre-release test-run
Next week, Apple will almost certainly unveil its first XR/VR headset called the Apple Reality One or Reality Pro. At just under $3,000, it is likely to finally make virtual reality presentable, but only a few will consider it for purchase.
The Meta Quest 3, which is scheduled for October 2023, has a much bigger potential to be bought by a large clientele. It is considered the successor of the Meta Quest 2 (review), which is currently available from the former Facebook company for $383.
According to Bloomberg editor Mark Gurman, he was able to exclusively test the Meta Quest 3. It should be explicitly noted that the "heads-on" was not initiated or organized by Meta. However, he did not want to reveal where Gurman got the prototype of the standalone VR headset. But he already gives us a first impression before the VR glasses become official in October 2023.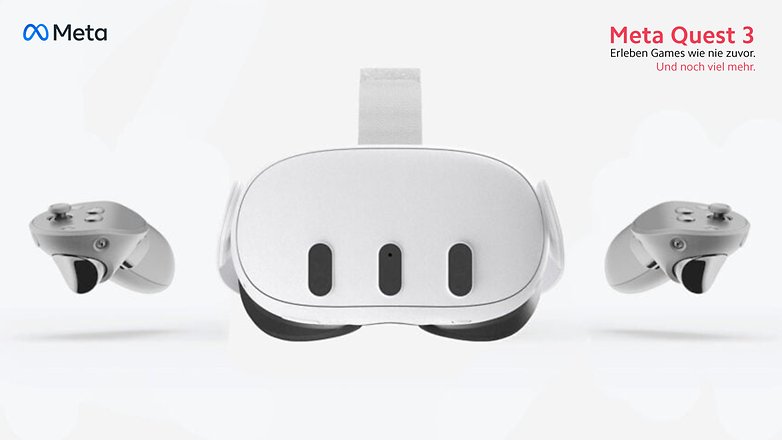 Thus, he confirms that the filigree construction of the sketches leaked by Marcus Kane (based on available CAD drawings) corresponds 1:1 to reality. The Meta Quest 3 is built much more filigree, but still weighs almost as much as its predecessor, the Meta Quest 2.
The VR goggles known under the code name "Eureka" can now really be marketed as a mixed reality headset. Because unlike our test with the Meta Quest Pro, it is actually possible to read the smartphone display in passthrough mode with the Meta Quest 3 without having to take off the headset.
Although the Meta Quest 3 does not offer face and eye tracking in its provided version, there is at least the so-called "Smart Guardian". A feature that makes the constant confirmation of the playing area obsolete, as the new Guardian system automatically detects walls, objects and doors thanks to the depth sensor and "environment meshing".
Furthermore, it should be noted that Gurman felt a real performance upgrade to Meta Quest 2. This is probably due to the installed Snapdragon XR2 Gen 2 from Qualcomm. This processor would be used for the first time in the Meta Quest 3. The two included controllers are very similar to those of the Meta Quest Pro—but are not equipped with their own cameras.
Have you already caught the VR/MR fever or do you still need the official confirmation from Apple that VR, MR, XR and AR are now officially "in"? Write us your opinion in the comments and let's discuss the NextGen technology.