How to Use Menstrual Cycle Tracking on the Samsung Galaxy Watch Series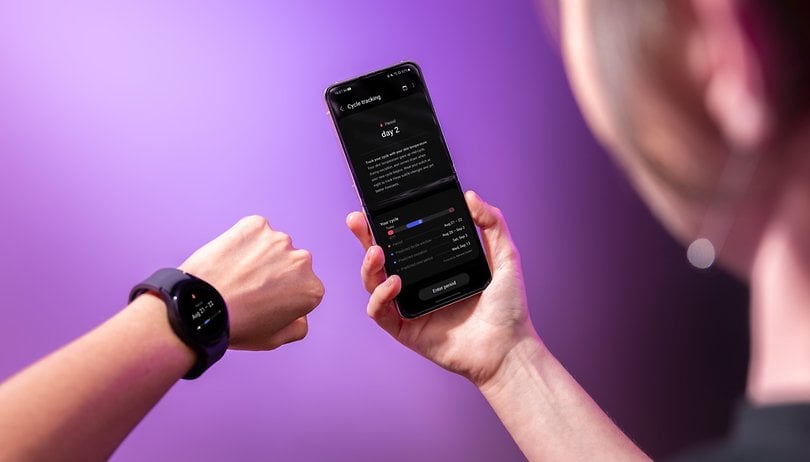 Since Samsung has honed in on its wearable ecosystem, the devices are continually receiving dedicated features. Last year, the predicted ovulation was introduced for cycle tracking on the Galaxy Watch 5 and Watch 5 Pro. This addition enhanced Samsung's Health suite. Here's how to use menstrual cycle tracking on the Samsung Galaxy Watch Series.
Samsung's Galaxy Watch lineup integrates seamlessly with the Samsung Health app, offering users a range of health-related features, including menstrual cycle tracking. While the cycle tracking feature was introduced to the Health app in 2020, it wasn't until 2023 that the ovulation prediction capability was added, utilizing the skin temperature sensor in the Watch 5 series.
Alongside the Galaxy Z Flip 5—which I recently reviewed and have since been using to test the ovulation prediction feature—Samsung launched the Galaxy Watch 6 and Galaxy Watch 6 Classic. Both these models also offer wrist temperature tracking, enhancing the accuracy of menstrual cycle and ovulation predictions.
This piece belongs to a nextpit collection focusing on menstrual health. Here, I'll explore Samsung's vision of cycle tracking and delve into the features specific to different devices. Recognizing the importance of data in cycle tracking, I'll also shed light on potential privacy issues and the implications of data breaches.
Table of Contents:
How to use cycle tracking on Galaxy smartphones and Galaxy Watch Series
To track your menstrual cycle using Samsung's Health app, you don't need a Galaxy device. The app is available for various Android phones on the Google Play Store and even for iPhones. However, for the best experience, it's highly recommended to use it within the Samsung ecosystem.
The cycle tracking feature is included among the health measurement options in the Health app and boasts a simple and user-friendly interface. Like most services of its kind, Samsung requires you to manually input data from your first menstrual day to provide predictions for your next period, fertile window, and ovulation.

One key thing to note about Samsung's service is that it's powered by Natural Cycles' algorithm. Natural Cycles is a company specializing in fertility tracking and offers a highly advanced app focused on reproductive health. This ensures that there's robust research underpinning the system.
While I appreciate the integration, I'm not particularly fond of how Samsung promotes the use of the Natural Cycles app within the Health app; it comes across as somewhat pushy. It's important to note that the app requires a subscription, priced at $14.99 monthly or $119.99 annually. However, you can still utilize Samsung's cycle tracking feature without needing the Natural Cycles app.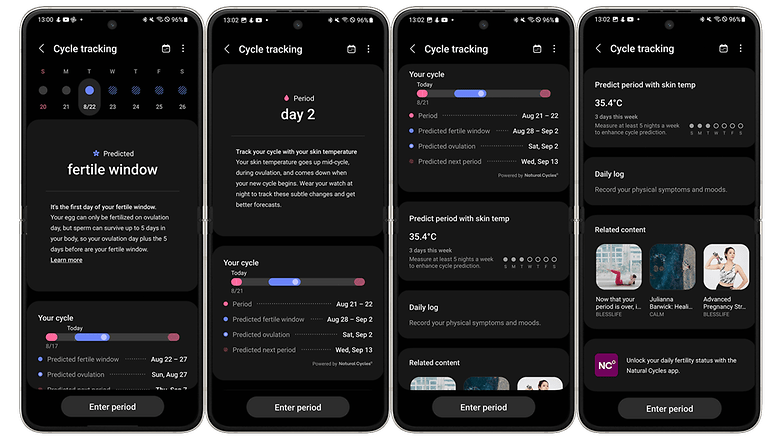 That out of the way, Samsung doesn't count with support materials in the app over specific cycle factors or certain aspects like spotting (which refers to bleeding between periods). On the other hand, the company offers some third-party programs on well-being, such as meditation and/or exercises to do during the period. My take on it is that they are very binary and most of them depend on extra subscriptions as well.
Finally, you will have a space to log your flow level, symptoms such as headaches, constipation, sleep changes, and more, as well as the possibility to add notes about your periods.
Cycle tracking: a step-by-step guide
First, ensure you have the Samsung Health app installed on your paired smartphone.
Open the app and sign in or create a Samsung account if you haven't already.
Navigate to the menu More Options (⋮, three dots) and tap on Edit Home.
Tap on the Plus (+) icon and search for the Cycle tracking option.
Done, the cycle tracking widget will now appear on the Health app home screen.
Input your menstrual cycle data to begin the tracking process. You might be asked for the date of your last period, cycle length, etc. This will help provide more accurate predictions.
On your Galaxy Watch, open the Samsung Health app.
Scroll through the available widgets or health metrics until you find Menstrual Cycle.
You'll be able to enter period, as well as to view your predicted fertile window, upcoming period date, and other relevant information.
Set up reminders or notifications on the Samsung Health app on your phone. This will ensure that you receive periodic alerts on your Galaxy Watch about your cycle. It's beneficial to regularly update your menstrual data in the app for the most accurate tracking and predictions. The more accurate data you input, the more precise the predictions will become over time.
Ovulation estimates on Galaxy Watch 5 and Watch 5 Pro
For enhanced precision in cycle tracking, Samsung has incorporated advanced skin temperature measurement techniques in its Galaxy Watch 5, Watch 5 Pro, Galaxy 6, and Galaxy 6 Classic models. This innovation hinges on an infrared temperature sensor adept at monitoring fluctuations in wrist temperature during sleep.
It's crucial to understand, however, that wrist temperature isn't an outright representation of core body temperature. Nevertheless, variations in the former can align with shifts in the latter. Such correlations, especially when juxtaposed with other contextual data, serve as reliable indicators of certain hormonal changes.
Delving deeper, this temperature information is harnessed by the adapted algorithm from Natural Cycles, which underpins the cycle tracking feature. To leverage this functionality, one must activate the Predict period with skin temp option located in the Cycle Tracking settings. When you turn it on, the watch checks your skin temperature all by itself and shows you the average for the day, but make sure you're wearing it when you sleep at night.
For optimal performance, always activate sleep mode on the Galaxy Watch. Additionally, wear the watch for at least 4 hours during sleep and do so at least 5 times a week.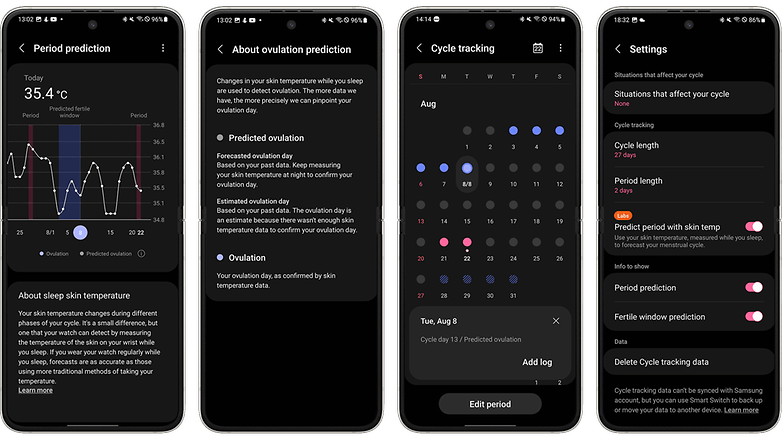 The cycle tracking feature on the watch is available in 30 countries, including the U.S., France, and Germany. Samsung notes that this functionality has received endorsement from South Korea's Ministry of Food and Drug Safety, their national health organization.
Additionally, it complies with the EU Declaration of Conformity. The Cycle Tracking feature within Samsung Health is classified as a Class I software-only medical device according to the Medical Device Regulation (MDR) 2017/745 of the European Union.
Also according to Samsung, Natural Cycles holds the declaration for the Cycle Tracking feature within Samsung Health, which has also acquired conformity assessments in line with local regulations of other markets, such as the FDA.
However, it's crucial to understand that Samsung Health's Cycle Tracking feature is designed solely for period and cycle monitoring, not as a contraceptive tool. Further, there's a distinction to be drawn between the Cycle Tracking in Samsung Health and the standalone app by Natural Cycle. The latter, explicitly crafted for contraception, is categorized as a Class II medical device in the U.S., necessitating it to be "FDA cleared" rather than merely "FDA registered."
Last but not least, Samsung does not provide an option to download menstrual cycle information in PDF or CSV format. However, you can share certain health data with your contacts, including your doctor.
Cycle tracking data and privacy
As menstrual cycle data is sensitive, it's essential to secure your Samsung account with a strong password and activate any available security features to safeguard your data. Samsung devices come equipped with a biometric sensor for an added layer of security, so I strongly recommend setting it up.
According to Samsung, menstrual cycle and ovulation data are stored using encrypted data storage, protecting them from unauthorized access. This means that Samsung doesn't possess the decryption key and, consequently, cannot access this data.
Samsung allows you to share your health data with contacts and third-party apps. To ensure you're only sharing with trusted sources, check the permissions in Samsung Health to see which apps and contacts have access. Here's how:
Open the Samsung Health app on your device.
Tap on More Options (⋮, three dots). This will open the sidebar menu.
Tap on Settings.
Scroll down until you find an option related to Connected apps and services.
In this section, you should be able to see a list of apps and services that have requested or have been granted access to your Samsung Health data.
Review the access of each app by toggling on/off. If you decide that a particular app should no longer have access to your Samsung Health data, there should be an option to revoke or remove the permission for that app.
Always confirm any changes if prompted.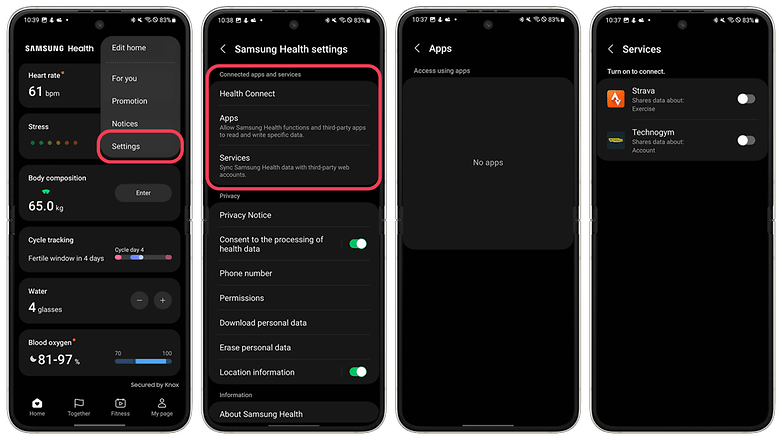 ---
Roe v. Wade and its overturning implications
The overturning of Roe v. Wade shifted the legality of abortion to a state-by-state basis in the US, which consequently limited or removed abortion access in several areas. As states in the US have the authority to criminalize abortion, those involved in seeking, assisting, or performing abortions may face legal implications.
However, as per legal specialists referenced in a New York Times piece around the time of the US court ruling, although period-tracking apps may appear to be a primary data source on reproductive health choices, other digital traces such as Google searches, website interactions, and email transactions are likely more significant risk contributors.
Given this backdrop, specific apps focused on reproductive health have come under scrutiny. Hence, it's crucial to be conscious of the data you generate and to actively use all security and privacy resources at your disposal.
---
Why track your menstrual cycle
Before we delve deeper, it's worth noting that this is the third article in a nextpit series on menstrual health. In the introductory article, I discuss the benefits of tracking your menstrual cycle and ovulation day. In the second piece, I explore Apple's approach to this feature. If you're interested in this topic, I encourage you to read both articles:
As mentioned before, Samsung has collaborated with Natural Cycles and emphasizes reproductive health in its approach. With this partnership, Samsung has incorporated features in their watches to detect ovulation in addition to the menstrual cycle prediction.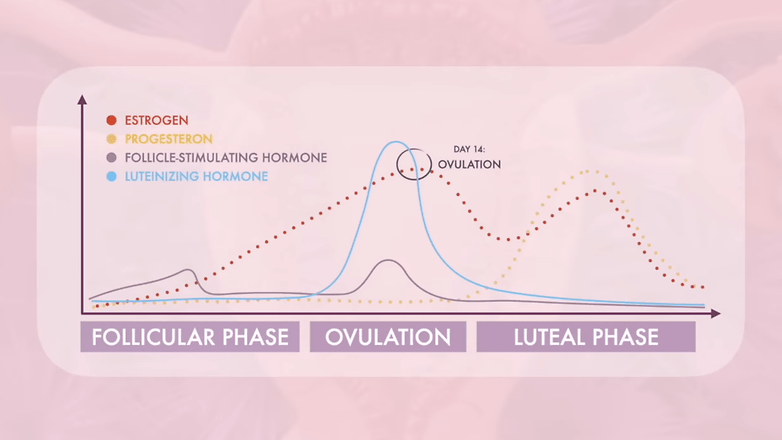 However, Samsung advises users to view the cycle tracking and ovulation prediction tools as supplementary aids for menstrual health, not as the primary method. So always consult a doctor when using these features.
The foundation of Samsung's service was a study involving 56 participants who recorded 98 cycles. These participants wore the Samsung Watch at night, measured their morning temperature orally, and took urine-based ovulation tests before their predicted ovulation day.
When comparing the watch's predicted ovulation data with the urine-based test results, they found an average discrepancy of up to three days. Similarly, the difference between the predicted and actual start of the period was less than three days on average.
That concludes our guide on menstrual cycle tracking with the Galaxy Watch and Galaxy smartphones. I trust this walkthrough provides a more transparent insight into how these devices can support your menstrual health monitoring. Should you have any queries or feedback, kindly leave them in the comments below.