Marshall Stanmore Multi-room review: Born to be wild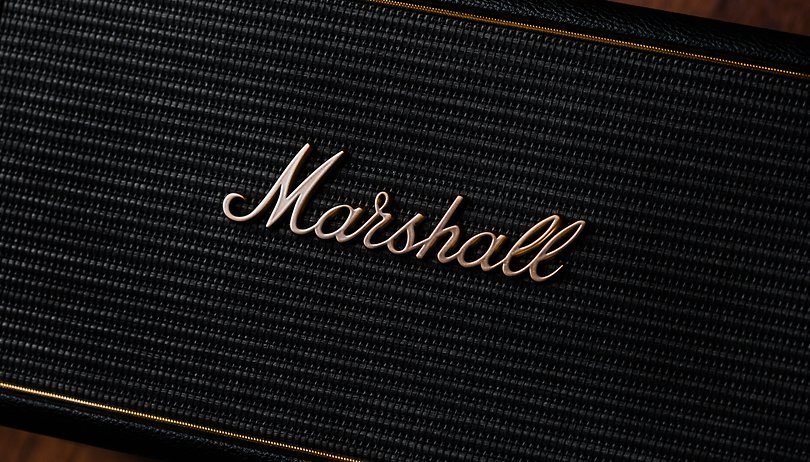 After making a splash with their impressive Major II headphones, the iconic guitar amplifier brand aims to take over living rooms everywhere in a literally 'smart' way. Part of the Multi-room line of smart speakers, the Stanmore truly delivers a modern take on an analog glory. But can it win the mass appeal it strives for?
Good
Warm, powerful sound even at its loudest

Rock-solid build quality

Wireless focused: Google Home, Spotify, AirPlay, Bluetooth
Bad
Limited sound signature for the price

Placement options less versatile than the competition
Release date and price
Marshall's Stanmore Multi-room was announced back on September 1, and is available now for $449 standard price at retailers or the Marshall online shop. The Stanmore works well alone but is is part of the Multi-room line intended to be paired wirelessly with other speakers.
Design and build quality
The first thing you notice when you lean in to remove the Stanmore from its box is how gratifyingly firm it feels. You immediately get the sense of how robust it really is from the start and because it weighs a 10.36 lbs, it's not heavy enough to think twice about changing its location—although you wouldn't find many suitable places. The Stanmore is the middle sized speaker of the Multi-room set and it's a bit on the bulky side for the kitchen, bathroom or bedroom.
That said, it's clear purpose exposes some inflexibility of design in the face of current competition like the Sonos Play:5 and the forthcoming Google Home Max. At a similar price point, both of these offer a far more modular philosophy as their designs are simply more geared towards versatility of location and speaker orientation.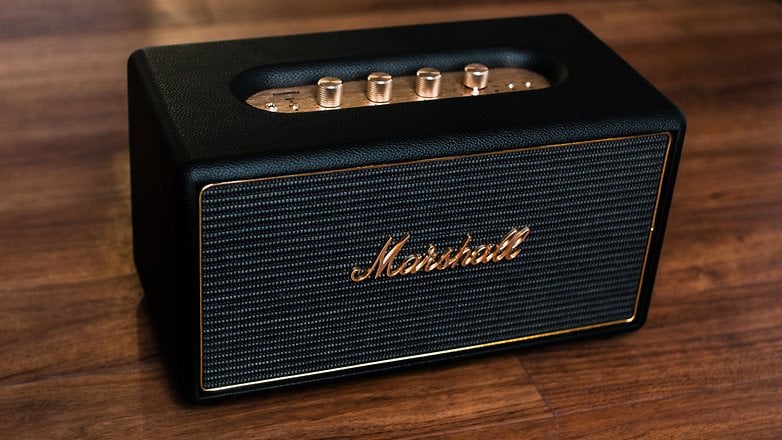 But there'll be no shortage of headbangers at heart flocking to this wireless speaker because of how well Marshall has adapted the iconic design of their signature guitar amps to a device for home listening. Everything screams quality craftsmanship with an almost seamlessly upholstered finish and a set of handy volume, bass, treble and input controls fitted on top of a gold brushed metal plate. The controls feature red LED indicators that add an updated twist to the timeless design.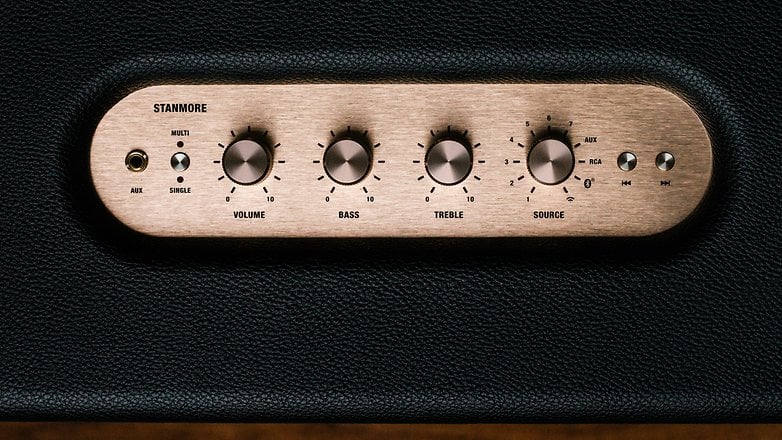 Wireless may be the focus here but the Stanmore also cleverly stays true to its analog roots with a 3.5 mm aux and RCA stereo input for connecting a stereo or turntable for example.
Special features
The Marshall Stanmore Multi-room earns good points for providing future-forward wireless streaming options. It can be set up quickly to be used with the Google Home app as it has Chromecast built-in. And if you use Spotify, you can also pair the speaker with Spotify Connect to take advantage of anything from regular usage from your phone or tablet, to storing specific playlists with the Marshall Multi-room app (more on this in a bit) for easy access from the speaker itself.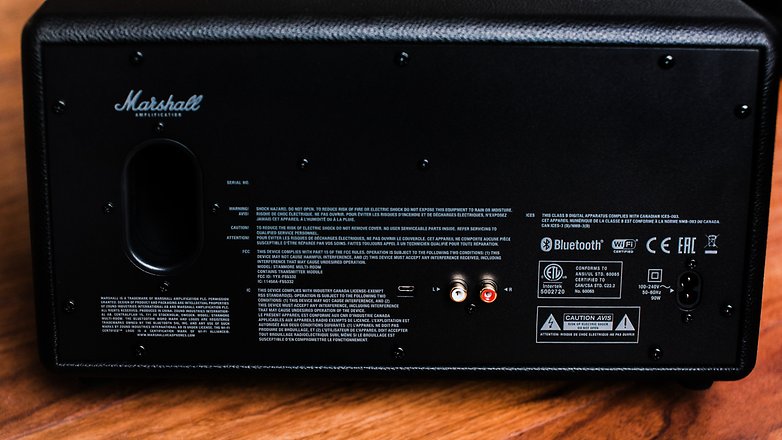 The speaker also features some much appreciated convenience factors built-in. If you're streaming music from your smartphone, playback is not interrupted by phone calls, messages, or even video playback.
Although nothing particular to the Stanmore, I'm still at first puzzled by the lack of an on/off switch, then subsequently impressed at how this improves usability. As long as the Stanmore is plugged-in, it will 'wake-up' whenever a wireless signal prompts it to.
This "always on" feature centralizes the most important controls to your smartphone or any other wireless input device and eliminates a redundant step in wireless tech—something fantastic that wireless headphones should one day take cues from.
Software
Besides how well this works with Google Home, Marshall's Multi-room line works the free Multi-room App that connects other speakers and opens up an interesting set of features for those that want to go past ordinary usage.
The app scans to find other Multi-room speakers and allows for single or multi modes and centralized remote control of each speaker's bass, treble, and volume.
On the input selector knob, there are 7 multi-purpose notches that can be used to program and store 'presets'. The Multi-room App allows you to program and manage these presets that can be Spotify playlists, online radio stations and podcasts. Each preset can then be easily called up and even streamed through all connected speakers simultaneously.
Audio
Marshall claims the Multi-room line is the loudest wireless system on the market and as far as my ears can tell, I can say with a good degree of confidence, that may well have been proven with my time using the Stanmore. I cranked both the unit and phone output volumes full blast and could barely stand it for 2 minutes in my relatively spacious living room.
It does indeed do a good job but even with the bass and treble at neutral settings, there was some sound degradation at about 90% full. It's rather impressive considering how loud it was and how much lower the distortion threshold usually is for speakers of this size and wattage. And I never experienced any dropouts or glitches. Yes, using Marshall is just like being in the front row.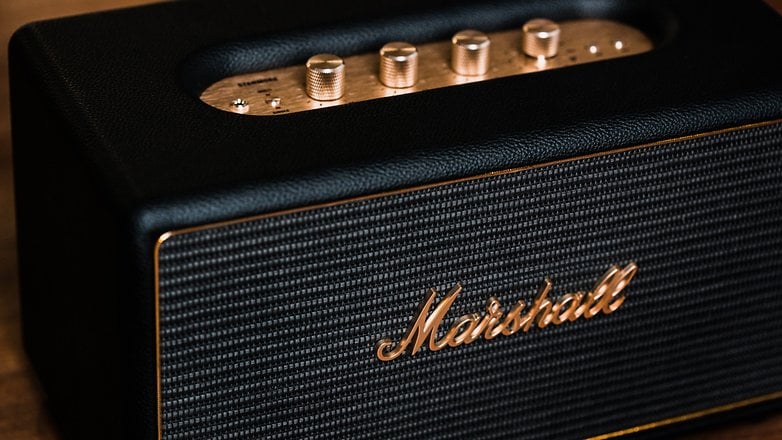 Marshall got it's name for it's warm, punchy tube-driven guitar heads and cabinets used by a pantheon of legendary rock bands like Led Zepplin or Black Sabbath, so it was expected that the sound signature be focused on the lows and mids. Although this in theory sounds really attractive, I have to say as a consumer product, I was expecting the Stanmore to tastefully uphold this character with a more diverse range of music.
The Stanmore did best with both lossy and lossless rock and pop music, but did have a way of coloring the sound of jazz, classical, and electronic music in particular— all music styles known for wider ranges in dynamics.
Although the physical bass and treble controls bring a useful hands-on element, I found that tweaking these when listening to certain styles of music was not enough to escape the persistent mid-lows blanketing certain sounds. This wouldn't be such a gripe if it wasn't for the fact that you get a much richer spectrum when compared to the Sonos Play:5 which is only marginally more expensive.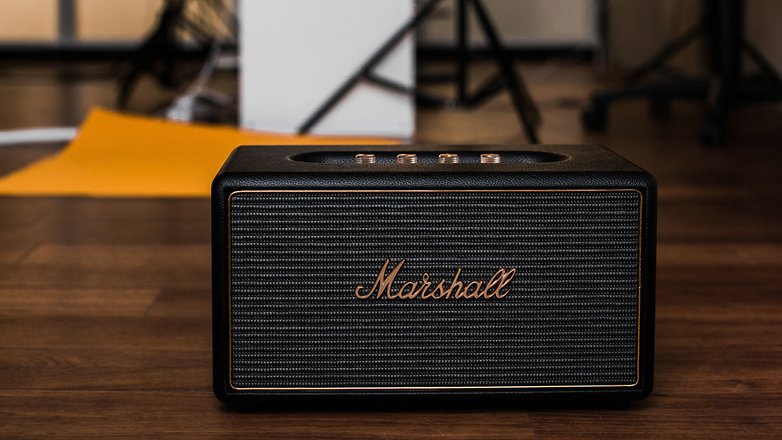 Final verdict
With the Multi-room series, Marshall continues to give more reasons to take it seriously in the consumer domain. The Stanmore offers a healthy blend of classic and modern home audio design and will do well for those looking for something warm and powerful to start a smarthome speaker setup with modern connectivity as well.
The tipping point for me is that the Stanmore simply isn't designed to be a versatile beast. Although its lateral tweeter configuration matches its peers, it's built on the principle that it has it's place and purpose already decided and for other rooms, you have other versions. And the sound signature isn't quite there yet. I think Marshall can manage to maintain it's velvety character across a wider range of music in time. But the Stanmore simply holds back a lot of potential and in some cases, alters the sounds of music just not suited to this speaker.
With a retail price of $449, I'd think twice about buying the Stanmore Multi-room if I was into music outside the popular realm. But remembering now when I took the speaker out of the box, the quick-start guide envelope was labeled "Long live rock n'roll" so it's safe to say Marshall has its marketing to steer the bulk of their audience for now. Regardless, the Stanmore Multi-room is a solid choice that's born to be wild.