macOS Sonoma: New Features to Level Up Mac and MacBook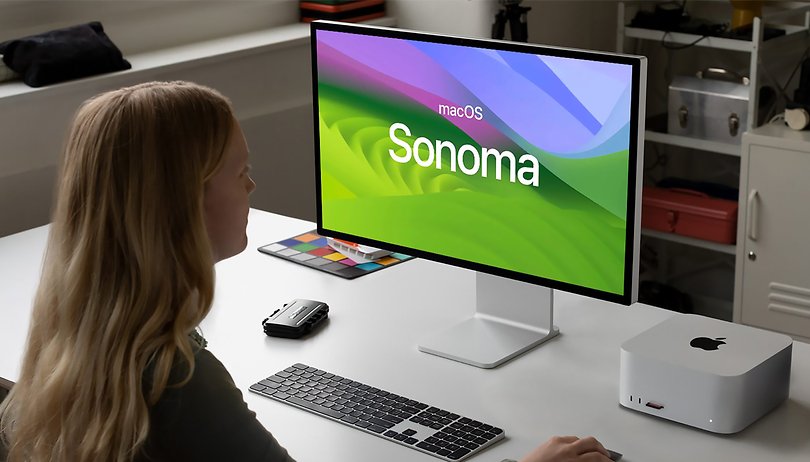 At WWDC 2023, Apple announced the macOS Sonoma, which is the company's latest operating system for its Mac desktops and MacBook laptops. The new OS brings a more intuitive UI through widgets and Game Mode as well as major enhancements to its services while keeping deeper integration with other platforms like iPhone.
Like with last year's macOS Ventura, the latest macOS version is again named after a place in California. This time Apple picked the popular county Sonoma that is located in the Northern California and renowned for its vineyards and picturesque views.
When can you download and install macOS Sonoma
As with the other major operating systems that were announced at the developer's conference, Apple has already released the beta version to developers starting on June 5th, 2023 and with the public beta expected to be available next month. The stable and final build of macOS Sonoma will be shipped to Mac and MacBook devices in fall, alongside the availability of iOS 17, iPadOS 17, tvOS 17, and watchOS 10.
Which Mac and MacBook models are compatible with macOS Sonoma
The Cupertino firm is seen to drop the standard MacBook line from getting the macOS Sonoma. This makes the 2017 MacBook to be last updated to macOS Ventura. As with the other models that will be upgraded to macOS Sonoma, it includes the 2018 models all the way to the 2023 MacBook Air and 2023 MacBook Pro and a wide range of iMac and Mac devices.
MacBook Air 2018 and later
MacBook Pro 2018 and later
iMac 2019 and later
iMac Pro 2017
Mac Pro 2019
Mac Pro 2023
Mac Studio 2022
Mac Studio 2023
Mac Mini 2018
Mac Mini 2020
What are the new features of macOS Sonoma
The new macOS builds on the enhancement of services from the macOS Ventura, such as privacy, security, and messaging. However, it is introducing a few and new notable additions with it. That includes the new desktop widgets, an overlay for video conferencing apps, and a dedicated game mode on top of the new wallpaper and screen saver collections. Here are the new features of macOS Sonama.
Interactive widgets
Widgets are not new on macOS, they were first added to the Notifications Center, but you can't be able to place them on the desktop or extensively customize. In macOS Sonoma, Apple is enabling that feature where you can place and customize widgets onto your desktop the iPhone way.
At the same time, widgets currently being used in iOS devices will now be automatically synced to a paired Mac. There is also a blend view that makes the widgets semi-transparent when you're working on an active tab, app, or Stage Manager.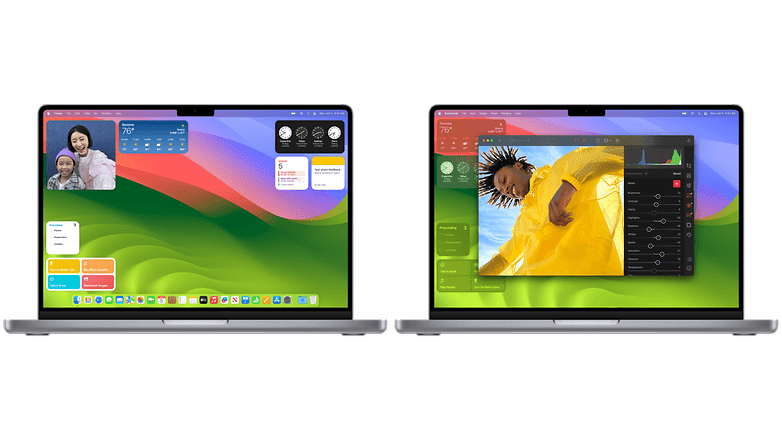 Presenter Overlay for Zoom and more
Apple is improving video calling and conferencing on the Mac in a few ways. First, it is launching a new capability called Presenter Overlay for apps like Zoom. The feature enables the person in a call to be overlaid on top of the presentation, giving a better view for the other participants. And when using an iPhone or Studio Display as a webcam, the camera frame becomes adjustable with options to pan and zoom.
Additionally, you can apply augmented effects by creating hand gestures towards the camera, which is similar to the tvOS 17 capability for Apple TV 4K. A new Screen Sharing picker is also added and lets you share apps and file during a video call.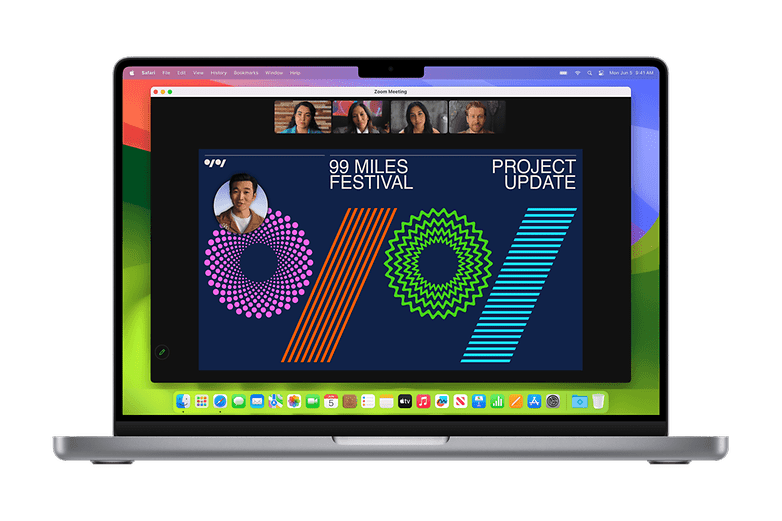 Game Mode and more titles for Mac
Apple is announcing Game Mode with macOS Sonoma. When activated, the mode on Mac emphasis the use of processor and graphics for games instead of having the resources balanced with other tasks. Furthermore, it also optimizes wireless connections by reducing latency for paired accessories such as AirPods headphones and gaming controllers.
macOS has ever since lagging compared to Windows in terms of game titles availability. But Apple is slowly adding more games and letting developers easily port their projects to the Mac ecosystem. Planned and recently added games include Death Stranding Director's Cut, Resident Evil Village: Winter's Extension, and World of Warcraft: Dragonflight, among others.
Safari profiles, shareable passwords, and web apps on Dock
With macOS Sonama, Safari lets users create multiple profiles and easily switch between one of them when browsing. This separates web data like history, favorites, tab groups, cookies, and extensions for each profile.
More importantly, private browsing will automatically lock windows when you're away. This mode will also completely block and disable trackers from URLs. In addition, passwords and passkeys on the macOS can be shared with an individual or group of contacts you create. You can then quickly add or remove contacts from it.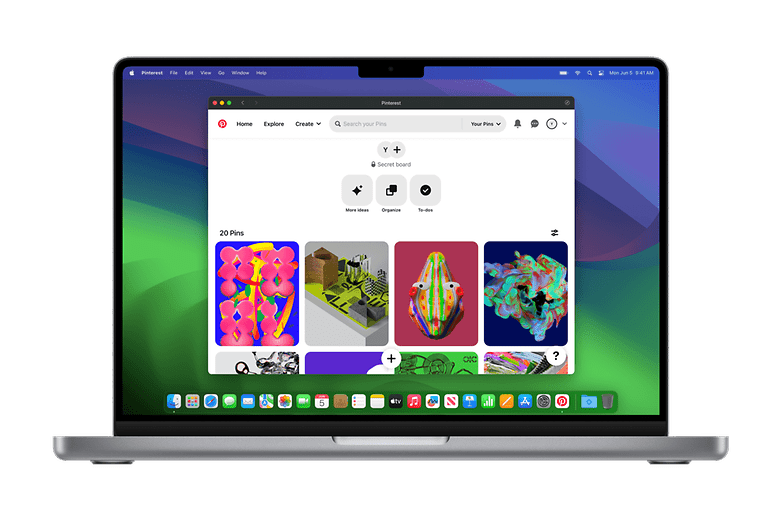 If you're accessing websites instead of apps, these can be added to the Dock along with full-fledge apps starting with macOS Sonoma. Likewise, web apps give you an app-inspired interface and notifications.
PDF and Notes
The same with iPadOS 17, PDF and Notes are receiving big updates on macOS. Apple said that Auto Fill forms from Contacts should work for PDF files and scanned documents while a single note can handle multiple PDFs and display a full-width view. Users can start linking related notes too or even start a note and continue it into the Pages editor.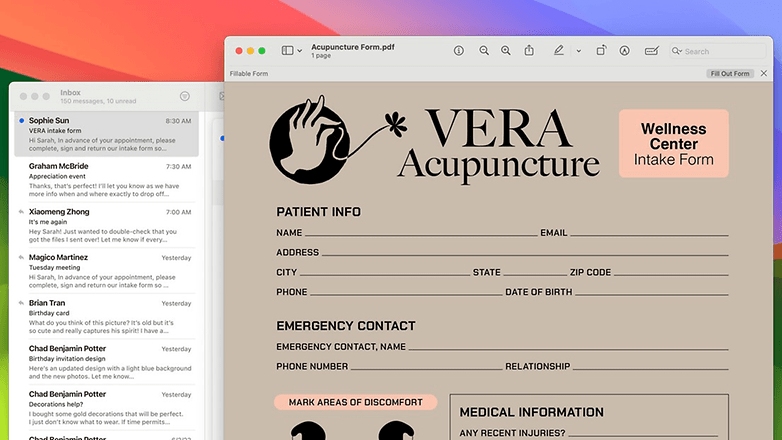 Messages and keyboard
It's now possible to combine more than one filter when searching in the Messages on Mac with the upcoming macOS update. Plus, the app supports swipe-to-reply gesture and viewing of location right in the conversation view.
When typing either in the Messages or a different app, autocorrected words or phrases are finally underlined and there is a one-click revert button and inline predictions as well. At once, the stickers across your other devices in different form-factors, including iPhones and iPads. Moreover, typing can simultaneously work with Dictation.
Security and privacy
The iPhone-maker highlighted that in macOS Sonoma, auto-blurring of sensitive photos and videos will work not only in the Messages app but with third-party apps too. Lastly, your photos and events in calendars are now safer from granted apps. Meaning, these apps can only view the select file or data being shared, according to Apple.
Other features: Turbo mode for Screen Sharing, AirPods and more
Besides the notable features and changes, there are more integrations across different services debuting with macOS Sonama and other platforms of Apple.
For instance, summoning Siri will work by just saying "Siri" rather than using the phrase "Hey Siri". And for connected AirPods, Apple is improving Automatic Switching. What's more, Apple is introducing high-performance or turbo mode Screen Sharing, but exclusive to Mac and MacBooks fitted with Apple M chipsets.
Are you planning to download and install the macOS beta? Which features do you think are the most useful? Let us know with your answers in the comments.