Logitech Harmony Elite: The unique remote is getting smarter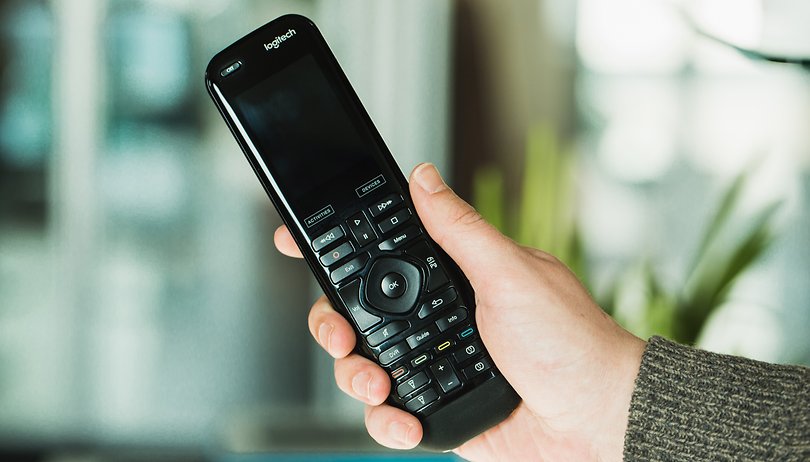 You must know the feeling. The living room table or couch is full of remote controls, and when you try to trust your instincts, you always pick up the wrong one. For years, Logitech's Harmony remote controls have been a solution to this problem and have deservedly dominated the market. With everything trending towards smart homes, however, completely new devices came into play that didn't exist years ago. The Logitech Harmony Elite is said to have responded to the emergence of the new technology, so I gave it a try at home. Here are my impressions.
After setting up a Harmony Ultimate for my parents at Christmas three years ago, I've dreamed of having my own Harmony remote control. Though it's not too chaotic to have three devices in the living room, it's really great and pleasant to have just one. With the emergence of smart home technology, however, completely new devices are now also finding their way into my home. Of course, Logitech wants to support these devices as well, which actually works, aside from a few limitations.
It supports absolutely everything
Anyone who has ever installed a Harmony remote control already knows this: the software is familiar with virtually every receiver, DVD player and music system that has been on the market for the past 30 years. I was impressed by that three years ago, and nothing has changed. I expected the remote control to recognize my Sky receiver, but didn't think it would be able to support my Harman/Kardon Festival 500 speakers. Even better, all I had to do was simply search 'Festival 500' to quickly find out if they'd work with the speakers. And setting it up was also very simple.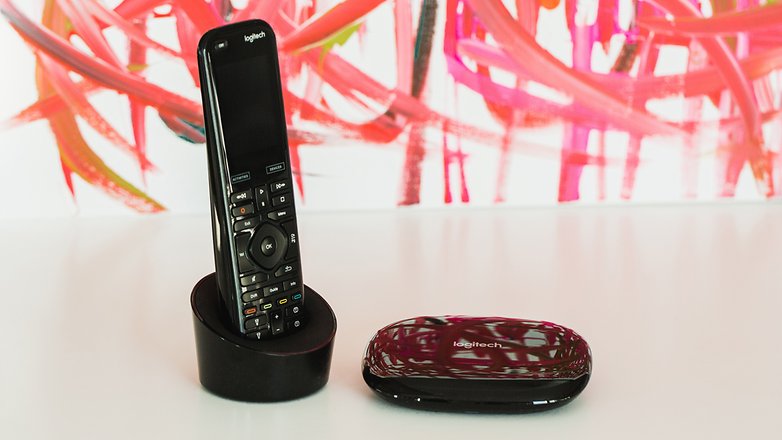 So then: you can add devices, set up scenes to watch TV and listen to music, and you're ready to go. It should be noted that if you're using the remote for TV functions, a separate scene should be used if a satellite receiver or TV signal receiver is used. I was also faced with this problem because the entire operation of the system runs via my Sky receiver, so the YouTube app on my Samsung smart TV was practically unable to be operated. But once you have these scenes set up, the Harmony remote is incredibly practical.
The app has its weaknesses
Logitech also provides its own app that can be used as a remote control to set up the Harmony Elite. I've personally always found it completely absurd to use my smartphone as a remote for my TV. Turning on the phone and opening an app just to change the channel or the volume is too convoluted for me.
Unfortunately Logitech doesn't really make it any easier. The app is slow, confusing and not particularly pleasant to use. Of course, it can do its job, especially when it comes to configuring the remote. But in 2018, the fact that every setting requires seconds of waiting is very inconvenient. And no, it's not synchronized with the Harmony remote control. Even through I haven't used the app for a while, when I do open it, it acts as if I'm opening it for the first time, and the Harmony hub needs to be completely rediscovered again.
The smart home operation works, but could be better
The Harmony Elite is the first Logitech remote with buttons dedicated to smart home devices. The bottom of the remote control has two buttons for lights and two buttons for other devices, such as outlets. If a smart home device is set up, these buttons will automatically be assigned accordingly. If they're not required for smart devices, you can assign them to whatever you'd like.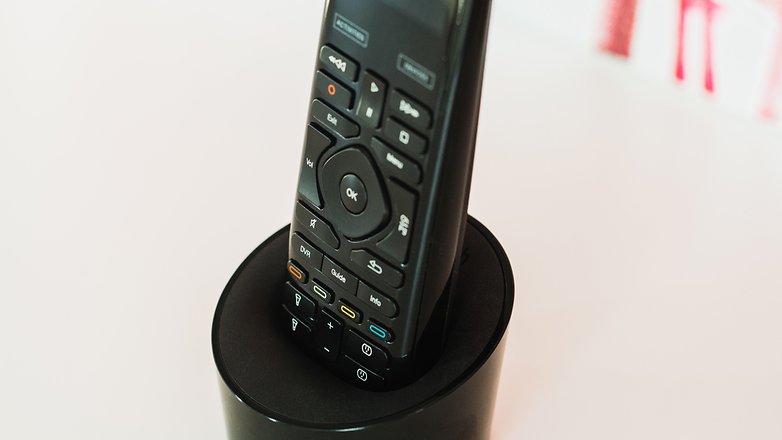 I was able to test the smart home functions of the Harmony Elite with a Philips Hue light. In this case as well, the set up was very simple. You connect with the bridge and practically everything is set up like in the Hue app. You can turn on the lights as you would expect to: press the corresponding button for a little longer and they will turn on. There are also '+' and '-' buttons in the middle to dim the lamps.
I realized that the Philips Hue lights don't work as perfectly as my TV system did. Again and again, I have to press the button twice until the lamp is switched on or off. I haven't been able to determine exactly why this has been happening.
In the end, Logitech is taking an understandable route. Their new smart home compatibility makes sense and is very useful. In particular, lamps are far more convenient to operate than with conventional apps. I would describe the problems mentioned above as early kinks that should be worked out over time.
Amazon Alexa and Harmony: A relationship that doesn't want to work out
Logitech has released a new feature with the Harmony Elite: the Alexa Skill, which allows you to operate the remote control with voice commands. The remote control itself isn't really necessary for this, since the commands are processed through the Harmony Hub, and the entire set-up is done via the Harmony app.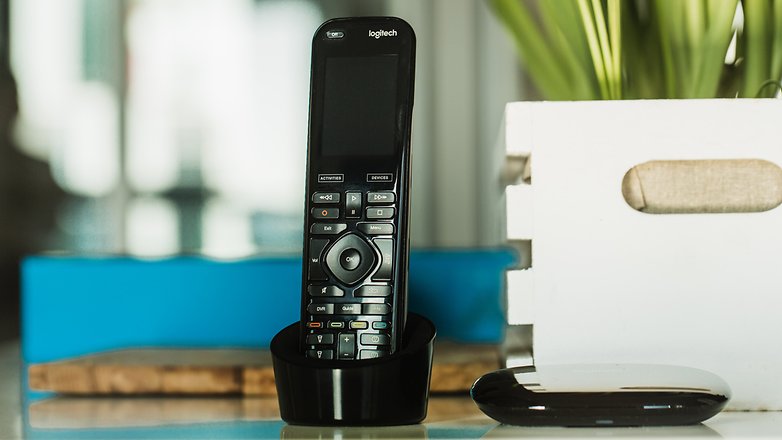 If you look at the ratings that Skill has gotten in the Amazon store, you won't be surprised. It's not really a great product yet, because it just doesn't really work. This is also what I've experienced with the Harmon Skill. Setting it up is easy enough, just like with Alexa. And without any problems Alexa and Harmony still understood my first command, 'Alexa, turn on the TV'. But in the evening when I try the same command, it no longer works. So I say, 'Alexa, turn on the TV via Harmony', which at first was successful. Alexa, however, doesn't like this command either, because the next day she isn't able to understand it. Things are slowly but surely becoming more and more confusing. In the end, I was only able to turn on the TV when I said 'Alexa, open Harmony', and only then would she turn on the TV.
The whole thing doesn't really make sense. In the time it takes for Alexa to finally turn on my TV, I've already been pressing 'Watch TV' on my Harmony remote for a while. And that's how I do it now.
The idea behind the Harmony skill is interesting and funny at first, but in the long run it's unnecessary. In its current state, the Skill is especially useless, because it just doesn't work the way it should. I don't understand how a command can be correctly understood before suddenly not being understood at all. Logitech needs to improve this quickly.
Conclusion: You won't want to miss this remote
The Logitech Harmony remote controls are unique in terms of their functionality and quality. No manufacturer can match them, and Logitech further emphasizes this fact through its compatibility with smart home gadgets. The Harmony Elite is a very good remote control that does what it's supposed to do, and even a little bit more too. The setup is simple, all conceivable devices are supported and it's always fast and accurate. Only the Amazon Skill doesn't live up to the expectations of a Logitech product, but there is still hope that this will change.
To conclude, I can say with certainty: I just don't want to give it up! The price is a bit high at $299, but in the end it's worth it.