LG G Watch vs Samsung Gear Live: which should I buy?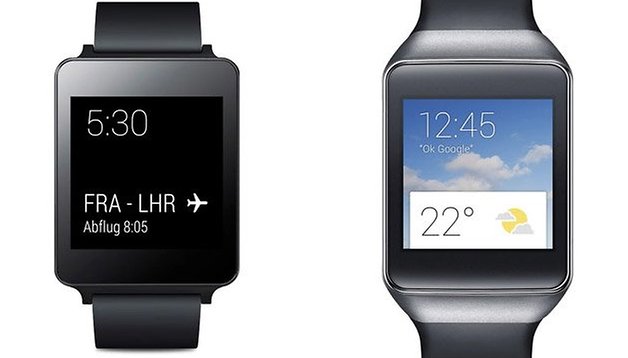 Though the average person may not know what this so-called Google I/O event is, what comes out off it is what really matters for the general public, rather than talking about the actual event itself and Android development for that matter. Two new smartwatches were launched yesterday and are already available in the Google Play Store: the LG G Watch and the Samsung Gear Live. In trying to decide which wearable to buy, here are more concrete details about the smartwatches to ease your decision.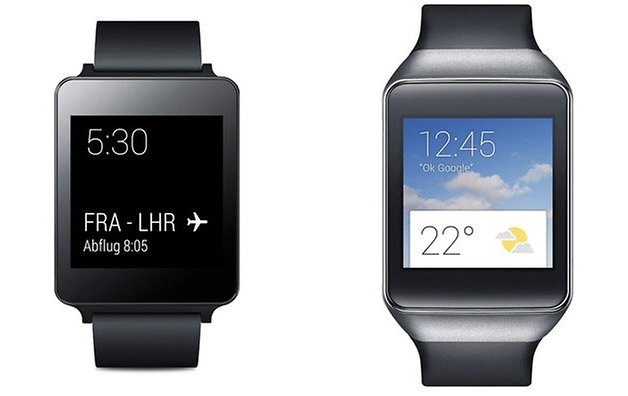 Design
Both smartwatches use the newly announced Android Wear operating system designed for wearables. There are very minimal differences between the two square-faced watches, and design is one of the main points where they've taken two different roads. For one, the Gear Live from Samsung has a silver frame around the display, making it seem a little more high end than the G Watch, which has more of a sporty armband look with remnants of the G Shock model from Casio.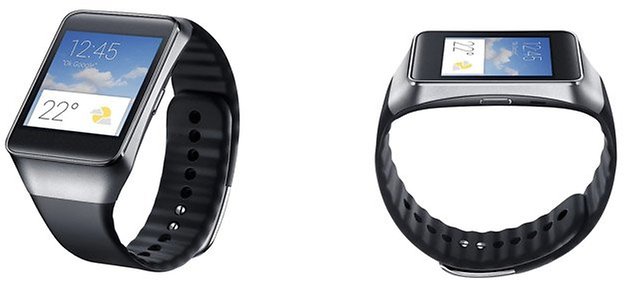 Software
Like mentioned above, both use Android Wear, which is the new OS for wearables from Google. It connects seamlessly with your smartphone, and brings the information to you faster than taking a phone out of your pocket or purse. Some things it can do is guide you to your destination step-by-step with Google Maps, buzz when you have a notification, accept voice commands with Google Now, which can also answer your question when wanting to know something, like the forecast, or to set a timer for a potroast in the oven. It also helps you get fit in cooperating with Google Fit, counts steps etc. These are just some of the features, the extensity of which you can read on the Android Wear website.
Hardware
On the technical side though, the Gear Live does offer a heart-rate monitor, and it employes AMOLED technology for its display. The G Watch on the other hand makes use of LCD technology, and employs an IPS panel. Both watches though are water and dust resistant (IP67) and will allegedly run with all Android smartphones that run Android 4.3 or later. Even the Samsung Gear Live, which at first was presumed to work just with Samsung smartphones, a nice thing they learned since the flop of the first Galaxy Gear.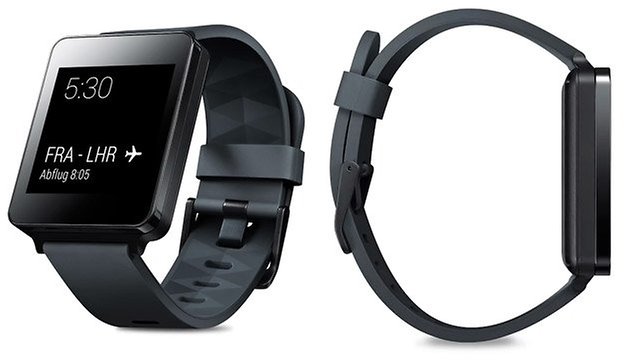 Tech Specs compared
| | LG G Watch | Samsung Gear Live |
| --- | --- | --- |
| System | Android Wear | Android Wear |
| Display | 1.65-inch, 280 x 280 pixels, IPS LCD, 247 ppi | 1.63-inch, 320 x 320 pixels, Super AMOLED, 278 ppi |
| Dimensions | 37.9 x 46.5 x 9.95 mm | 37.9 x 56.4 x 8.9 mm |
| Weight | 63 g | 59 g |
| Battery | 400 mAh | 300 mAh |
| Processor | 1.2 GHz | 1.2 GHz |
| RAM | 512 MB | 512 MB |
| Internal storage | 4 GB | 4 GB |
| Connectivity | Bluetooth 4.0 LE, USB (Pogo-Pin) on G Watch, Micro USB on Charging Cradle | Bluetooth 4.0 LE, USB (Pogo-Pin) |
| Sensors | 9 Axis (Accelerometer/Compass/Gyro) | Accelerometer, Digital compass, Gyroscope, Heart rate monitor |
| Other | IP67 water and dust resistant. | IP67 water and dust resistant. |
| Compatibility | Android smartphones starting at Android 4.3 Jelly Bean | Android smartphones starting at Android 4.3 Jelly Bean |
| Price | 229 USD (Google Play) | 199 USD (Google Play) |
LCD vs AMOLED vs battery consumption & outdoor usage
It has come to the point now where users really have a lot of choice on their hands: both watches are almost identical, so the thing which will really make a difference here is the style. On the one hand though, many say that an AMOLED display is better on the battery than an LCD display, but this has to do with smartphones, however I can imagine it would be the same scenario with smartwatches. The LG G Watch has a capacity of 400 mAh while the Gear Live has 300 mAh, but the reputed more energy-efficient AMOLED panel on the Gear Live should even out the gap in battery life, so both will likely come out the same. There is a whole bunch of things to consider when comparing LCD vs AMOLED which could apply here, but for the average user there will likely not be a difference. On the Play Store, they advertise both to last one day on a single charge.
Also, we've previously tested to see which screen technology, LCD or AMOLED, is better for viewing in the outdoors, and LCD was deemed better due to its backlighting. This will, however, need to be tested when we get both smartwatches, which incidentally will be very soon as soon as our rep returns from San Francisco, so stay tuned for a more thorough test of both.
Both watches cost almost the same, as reflected above in the table, but if neither one of them is really doing it for you, the Motorola Moto 360, also running Android Wear, but with a nice classic band and a round face, could be more your thing. We'll be getting that soon enough too, so stay tuned for a full comparison.
From what you know so far, which smartwatch would you consider buying?