LEGO AR Studio review: For the fans big and small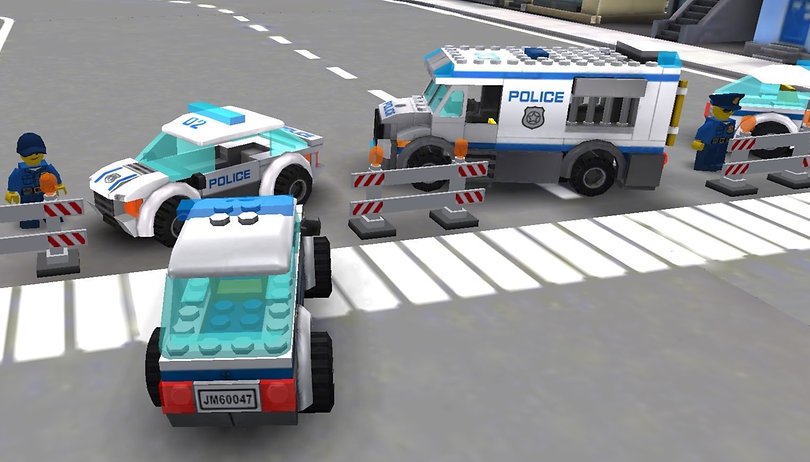 Famous toy maker LEGO has an app available on Apple's App Store called LEGO AR Studio. We've had the chance to give the augmented reality app a try and share our impressions with you.
Like most who grew up in the '80s and '90s, I grew up playing with LEGOs. These simple, wonderful toys can provide you with hours of fun. The idea of a LEGO app caught my eye, and I've been excited to take a trip down memory lane in augmented reality. In short, this is like my own Pokémon GO-style nostalgia title.
What you need to know before you start
The classic LEGO is all about building, and if this is the only aspect of it that interests you, you can forget about this app right out of the gate, because the construction aspect is thrown out the window. The focus here is on more of a game experience. Instead of imagining little scenarios in your head as you build your LEGO dreams, this app brings your LEGOs to life for you on your smartphone screen. It's all pretend, but it's very amusing.
The app is available on the App Store, so you'll have to have an iOS device to play with it. Android users won't be able to play it at the moment, since this app is powered by Apple ARKit and thus requires an iPhone or iPad with at least an A9 processor. It's theoretically possible that LEGO AR Studio could come to Android with the help of ARCore, but that's not confirmed. It's also important to note that this app isn't what Apple presented at this year's WWDC. That one is called LEGO Studio AR Experience, and should be available by the end of the year.
All the toys you find in the app have analog counterparts, so you can imagine that for LEGO this is like an advertisement for its physical products, so potential users can test LEGOs before buying them.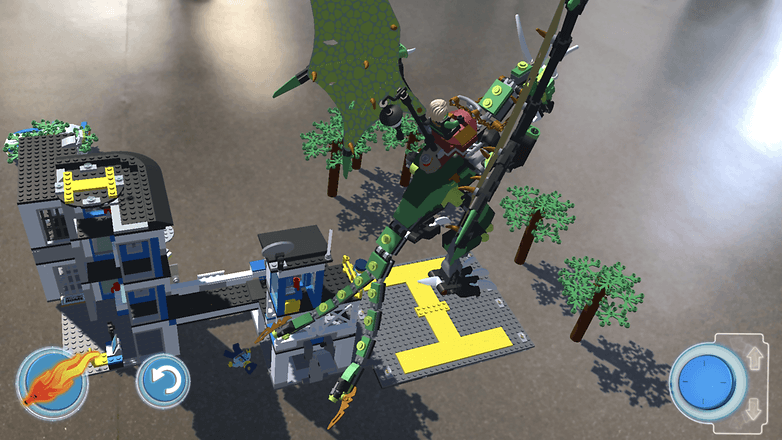 Playing with LEGO 2.0
When you launch the app, you get a warning message reminding you that you live in reality and not in a virtual environment, you need to be mindful of what's around to you avoid getting hurt. Obvious for some, but this reminder can't hurt. Then, the app tries to locate a flat surface for you to play on. In practice, it is quite strange because despite a completely flat and empty surface, the device sometimes refuses to validate the area, and yet it will work if you try the same spot again a minute later. In short, at least it works.
The app is particularly intuitive, and in less than a few seconds you will understand how it works. You hold the device in landscape mode and the screen is divided into several areas: on the top left you see your resources, at the bottom left there's a button allows you to reset the playing area, and on the right you find the different game elements (including options). Before carrying on: I did not understand what the gold you find while playing in the virtual world are used for.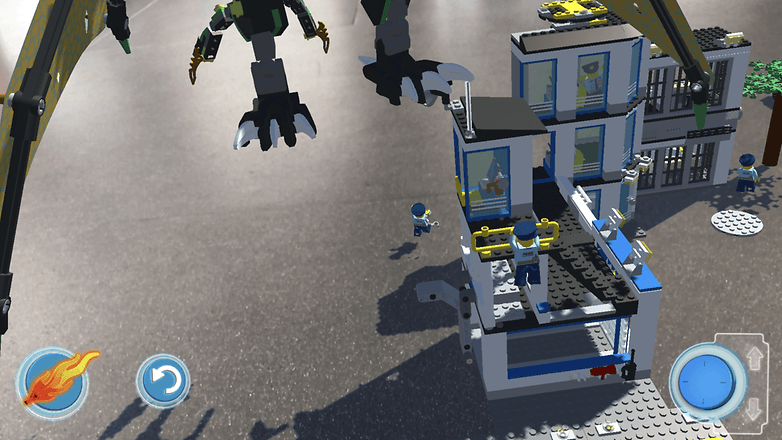 In the menu on the right, you can choose the virtual elements you want to insert. This is the weak point of this app, as there is not much choice (but there are enough to have fun). You can choose between the pirate ship (my favorite), a hospital, a robot, a little man on a dragon, a police station, a truck and a train.
Once your item is placed, you can approach it with the phone to see things more closely, which is very fun in places like the police station since you can see the police move, there's even a touch of humor in one spot, where a policeman gets picked up by the pants by a machine.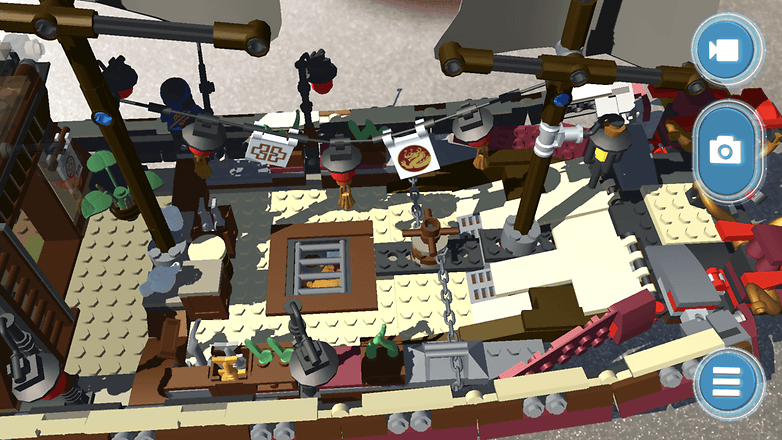 It is also interesting to note the interactions between certain elements. For example, if you decide to place your dragon near the police station, you will see the little men in blue panic, flee through the sewers and send helicopters to approach the dragon. Maybe it's the child in me, but it made me laugh. Of course, an adult won't stay amused for long with this app. Children will enjoy playing with their LEGOs with this app though, mixing the real and the artificial LEGOs.
In conclusion
This app has great potential, but don't be fooled, because its primary goal is advertising the physical products. Most adults will find themselves bored quickly with the app. On the other hand, children will appreciate being able to play in augmented reality, and even add a virtual dimension to their existing LEGO.
What do you think about virtual LEGO? Would you like to see augmented reality with other toys?