JBL Soundgear Sense: A Fresh Take on Open-Air Audio—First Impressions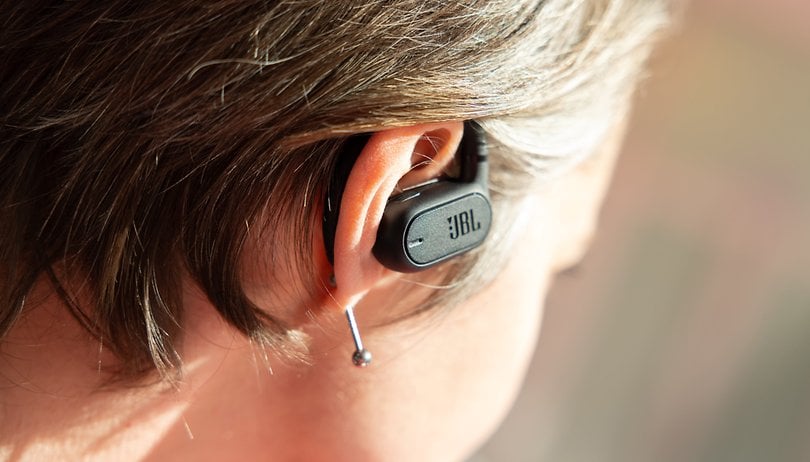 The Soundgear Sense is JBL's true wireless open-ear earbuds. If you're confused about the terminology, keep reading this hands-on review to understand how it works. Spoiler alert: it uses air!
In a nutshell
JBL is raising the bar with its new Soundgear Sense. The device's form factor is original; it's not something you encounter every day, as it features open-ear earbuds. Additionally, the brand has developed a technology called OpenSound, which utilizes air conduction.
The main idea here is to provide an immersive listening experience while still keeping you connected to your surroundings. However, despite the innovative concept, my initial experience didn't quite live up to that promise.
The JBL Soundgear Sense was released at IFA 2023 and will be available in black and white starting from the end of August 2023. While we don't yet have pricing information for the United States, it is priced at €149.99 in Europe and £129.99 in the United Kingdom.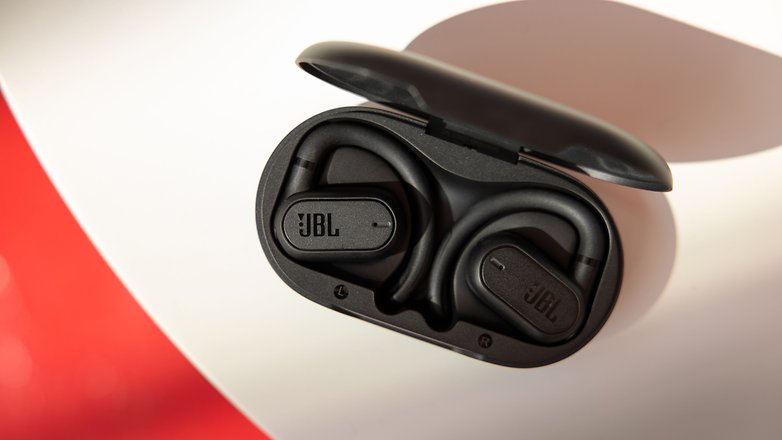 JBL Soundgear Sense design and build quality
The first thing that always catches my attention in a device is the design, and the Soundgear Sense impresses with a blend of a well-known form factor and a unique twist. The earbuds hook onto the ears without actually being plugged into the ear canal. At first glance, I was quite impressed .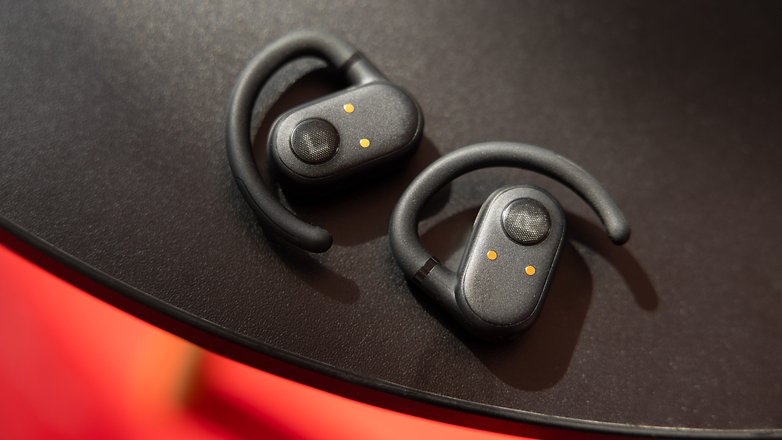 However, the more time I spend with them, the less comfortable they feel. Initially, I was concerned they would fall off my ears, but surprisingly, that hasn't happened. The Soundgear features a rotation mechanism that helps adjust the fit in the ears. However, JBL adopts a one-size-fits-all approach here, meaning your only adjustment option is the rotation mechanism.
JBL also offers a detachable neckband that is supposed to balance the weight at the back of your head. I've been using it for a few hours now, and I still can't understand why it's causing me such discomfort. It puts unnecessary pressure behind my ears, to the point that I've given up on using it.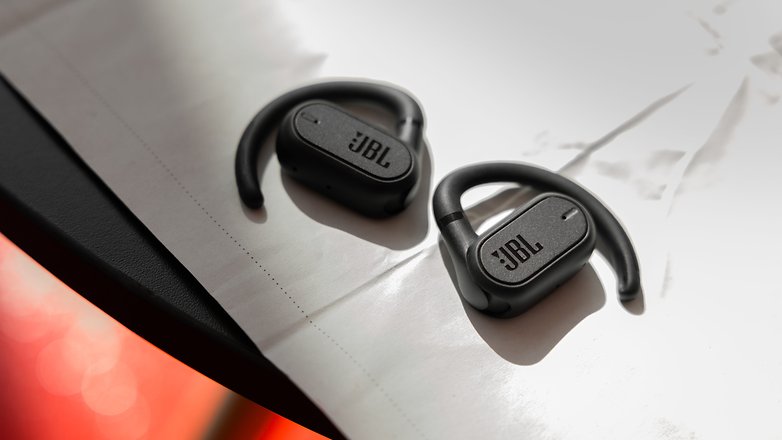 When it comes to the charging case, it's relatively hefty at 69.5 grams. This is understandable given the open-ear earbuds' large hooks. One interesting feature is its LED battery light indicator. Every time you open the case, you're immediately informed about its battery status. Based on my calculations, the charging case can recharge the earbuds up to eight times, which is quite impressive.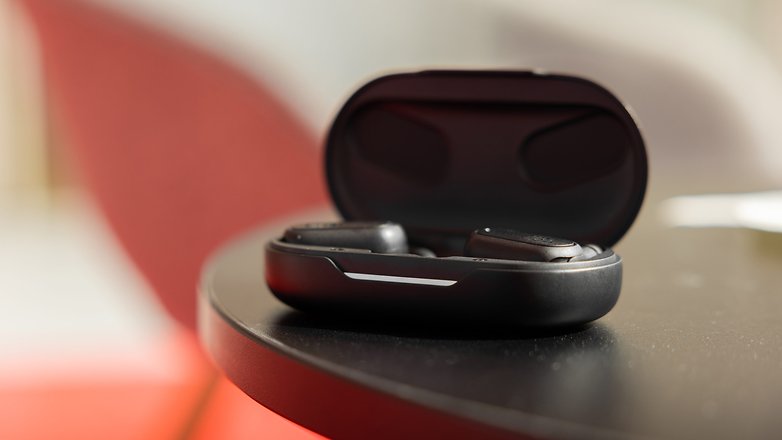 JBL Soundgear Sense performance
Since the Soundgear Sense uses air conduction to transmit sound, the ear canals are not obstructed. This means that there could be some audio leakage, exposing your music choices. However, JBL has done an impressive job here, as people would need to be very close to your ear to hear any sound coming out of the earbuds. So, your privacy is well-protected .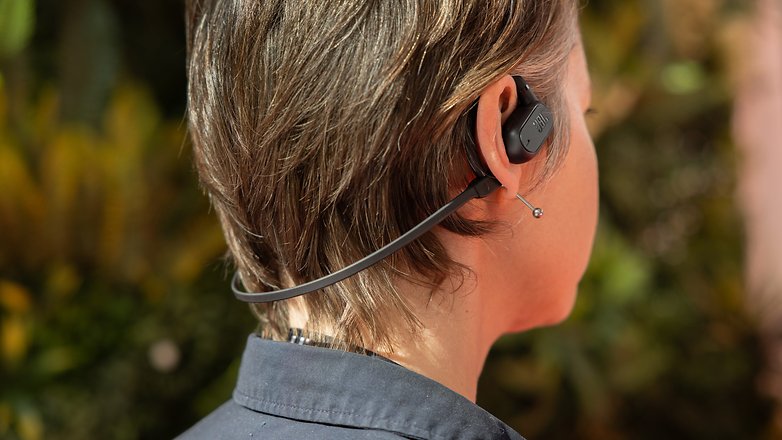 What is even more impressive about the Soundgear Sense is that even though it doesn't offer any ANC (Active Noise Cancellation) feature, when you are listening to music, you can't hear your surroundings. However, when you pause the audio, you don't need to remove the earbuds to start a conversation or pay attention to something else. In my opinion, this is remarkable. This feature doesn't work for podcasts or audiobooks though.
According to JBL, the device features "uniquely designed" 16.2mm drivers and a bass-enhancing algorithm. From the time I spent with it, I must say that the sound quality is quite good, with nice punchy bass and clear vocals.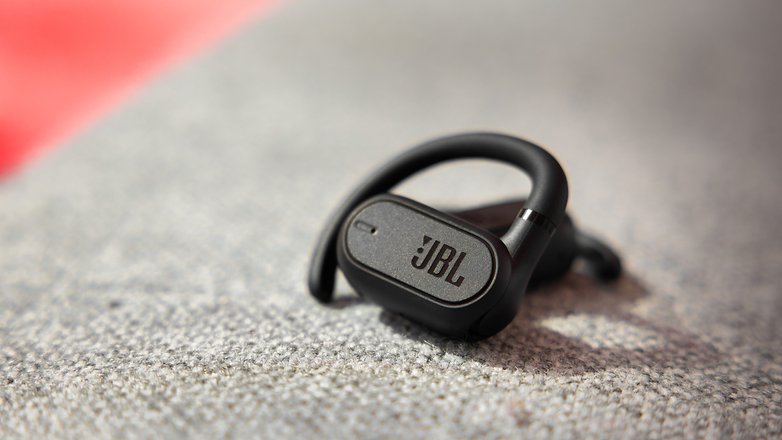 As for the JBL companion app, I have only good first impressions. It offers a nice overview of the earbuds and charging case battery status, and it's definitely educational when it comes to touch gestures like volume or playback controls. You can also set the audio mode such as video or audio quality.
However, what really enchanted me were the Equalizer profiles, of which there are five in total. While trying them out, I noticed that JBL also offers a very nice visualization of variations in Bass, Mid, and Treble. This more holistic approach to sound truly makes me happy.
JBL Soundgear Sense technical specifications
| | |
| --- | --- |
| | Specs Table |
| Product | |
| Image | |
| Driver size | 16.2mm/0.638" Dynamic Driver |
| Power supply | |
| Earbud | 13.1 g per pc (26.2 g combined) / 0.029 Ibs per pc (0.058 Ibs combined) |
| Charging case | |
| Neckband | |
| Earbud battery type | Lithium-ion battery (70 mAh/ 3.85 V) |
| Charging case battery type | Lithium-ion battery (600 mAh/ 3.8V) |
| Charging time | |
| Music playtime with BT on | |
| Talk time | |
| Frequency response | |
| Impedance | |
| Sensitivity | |
| Maximum SPL | |
| Microphone sensitivity | |
| Bluetooth version | |
| Bluetooth profile version | HFP 1.8, A2DP 1.4, AVRCP 1.6.2 |
| Bluetooth transmitter frequency fange | |
| Bluetooth transmitter power | |
| Bluetooth transmitter modulation | |
| Maximum operation temperature | |
Early Verdict
Since this is only a hands-on, I didn't go in-depth with sound quality and battery tests. However, even though I'm not used to reviewing headphones and earbuds at nextpit, I'm an audiophile. That said, my first impressions are very good. The sound is pretty clear, and the JBL equalizer profiles are very noticeable and do an impressive job.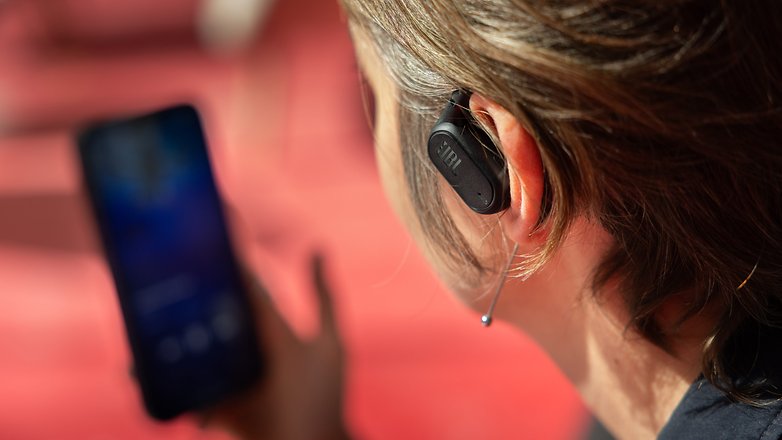 On the downside, though, the charging case is a bit big for my waist bag, and it's quite a challenge to fit it together with my iPhone 14 Pro Max (Huge). So the experience with Soundgear Sense is not really compact.
Furthermore, I'm also not thrilled with the ergonomics of it, as my ears hurt. Based on previous experiences, I know my ears will need to adapt to them, but again, I don't really experience this with all earbuds. So, for now, I'm considering it a product design failure.