Why an Underwhelming Android 14 Launch Could Be Problematic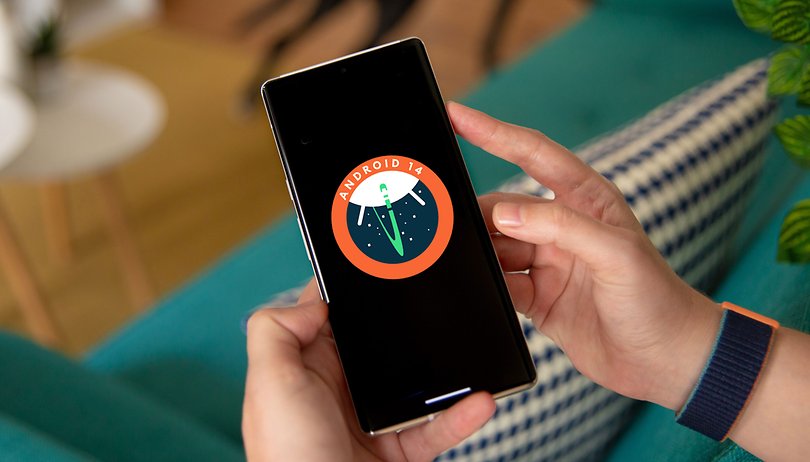 As we anticipate the latest mobile software releases from Google and Apple, concerns arise regarding the forthcoming Android 14 update. There are worries that the update may not offer significant improvements over previous versions, potentially placing Google at a disadvantage in the highly competitive smartphone market. After exploring the possible new features, I share this concern and believe that Google will need to work hard to maintain its market position.
A recent report from Counterpoint Research has highlighted a worrying trend for Android devices. The report, which lists the top 10 best-selling smartphones for 2022, shows that Apple currently dominates the global market, occupying eight spots on the list. Apple currently leads the U.S. smartphone market, with a market share of 48%. This puts pressure on Google to deliver a more compelling software experience in order to attract new customers and retain existing ones, and could be a cause for concern for Android users and stakeholders alike.
Could Android 14 be the answer? It's a possibility. While I won't go into detail on each new feature that has been revealed so far on the developer preview, you can find a comprehensive guide to the new Android version here at NextPit. However, it's important to keep in mind that we are still at the beginning of the Android 14 development process, and many things could change between now and the final release.
That said, judging by the development process of Android 12 and Android 13, I feel confident in offering some criticism based on what we've seen so far. When Google released the Android 12 DP1 in February 2021, we already knew to expect something major—the Material You guidelines—whereas Android 13 was set to be more incremental and basic from the beginning. Unfortunately, Android 14 looks to be following a similar path of incremental changes.
In my opinion, I would not be surprised if the release of Android 14 is disappointing because Google and Android heavily depend on partnerships like One UI with Samsung and MIUI with Xiaomi to provide a more refined and cohesive operating system. For instance, Android 12L was initially launched to cater to large screen devices and foldable smartphones, but without Samsung's investment in exclusive features like Flex Mode, the fate of this mobile branch would be uncertain. And this is only the tip of the iceberg.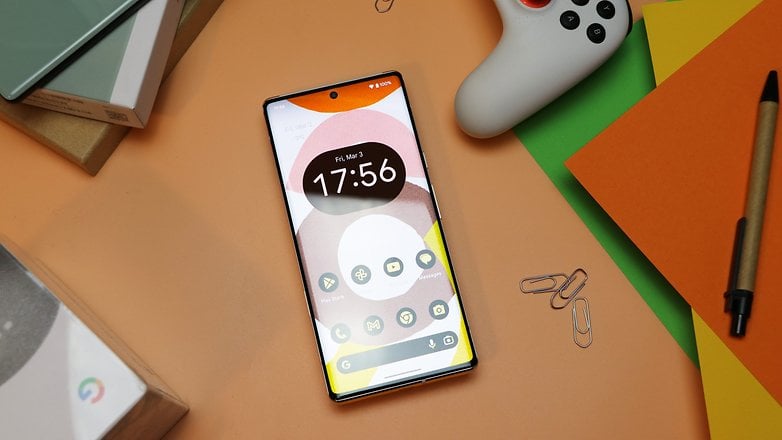 Why a disappointing Android 14 release could spell trouble for Google
If Android 14 turns out to be a letdown, Google risks losing partners' trust in their operating system, especially with Samsung losing to Apple in the high-end and ultra-premium market. On the bright side, this could lead to a more competitive market in the future, particularly as Apple remains dominant in the premium smartphone segment.
For users, a lackluster Android 14 release could mean falling behind in terms of innovation and cutting-edge features, even if software consistency and stability improve. This could be particularly frustrating for power users and early adopters who are looking for new and exciting features to enhance their mobile experience.
Furthermore, a lackluster release could result in reduced user engagement and satisfaction, jeopardizing Google's ability to retain and attract customers in the long run. Adding to this, iPhones currently reign over Android devices in crucial markets like the United States, France, and Germany. This could ultimately have an adverse effect on the company's revenue and market share, despite Google's lucrative contracts with Apple.
Thinking outside the box: Bold ideas for Android 14's success
Hold on to your hats, folks! As an avid Android enthusiast, I would be thrilled if Google could implement innovative and imaginative tactics to enhance the competitiveness and appeal of Android 14. I strongly believe that daring and visionary concepts could greatly influence the success of the company. Let's ride this Android 14 rollercoaster together!
Last year, Apple's CEO Tim Cook made a suggestion to a journalist that they should buy an iPhone for their mother to resolve the issue of messaging problems between mobile platforms (commonly referred to as the "green bubbles issue"). This statement put the RCS Messaging system back into the spotlight in the tech industry.
The green bubble issue has become such a significant problem in the United States that it could be considered a social dilemma. A survey (reported by Phone Arena) in October 2022 found that 9 out of 10 American teenagers own an iPhone, which highlights the popularity of the Apple ecosystem among youngsters. Furthermore, the social pressure to use an iPhone over a new Android device is evident even in other countries like Brazil, where my younger nephews prefer to use an outdated iPhone over a new Android device because of the social stigma associated with green bubbles.
While it's true that Apple may not be on board with RCS Messaging, Google's ongoing efforts to broaden the scope and capabilities of Android could still appeal to potential users and keep current ones loyal, especially among teenagers. For years, Google has been waging both an external and internal battle—with Apple to resolve texting issues and with their own messaging apps to create a more streamlined solution.
While there are challenges to implementing RCS Messaging as a universal messaging platform, it is a technology that is currently available and in use by some carriers and messaging apps. However, regardless of whether RCS becomes widely adopted or not, it is clear that Android users could benefit from a more seamless messaging experience that allows for communication across different devices and platforms.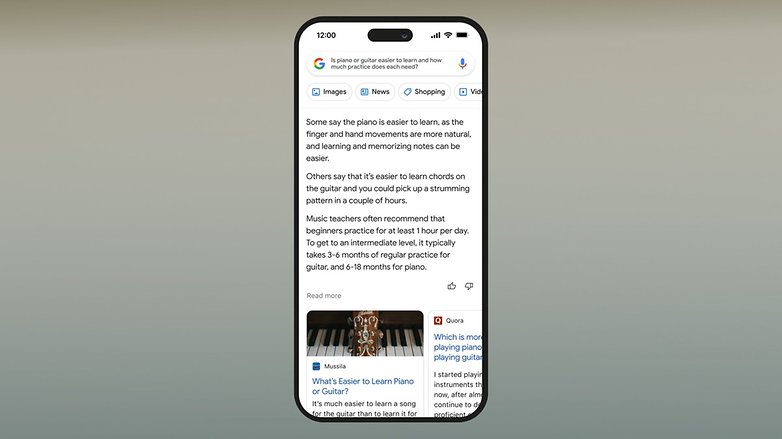 A more practical approach for Google to improve Android 14 could be to leverage AI technology. By enhancing the Google Assistant experience with the conversational AI service Bard, the search giant could differentiate Android from its competitors. This could be particularly appealing to younger users who are looking for new and innovative features that align with their interests and needs.
It's not unlikely that Google will utilize AI, as evidenced by a recent event where they introduced an AI-powered application to compete with ChatGPT. Services such as Google Translator, Maps, and Lens have already seen major enhancements from new AI models, and the significance of these improvements speaks for itself. Furthermore, AI-powered security features could be implemented to better safeguard user data and privacy.
Overall, thinking outside the box could be a highly effective way for Google to enhance the functionality and competitiveness of Android 14.
What consumers want: How user behavior is shaping the future of mobile OS
Now, I must ask—what compels you when selecting a smartphone? Is it the hardware, software, price, or perhaps the brand?
One key trend in the smartphone market is the increasing importance of software features and services in driving consumer purchasing decisions. As hardware innovation reaches a plateau, consumers are increasingly looking for new and innovative software features that enhance their mobile experience. At the end of the day, we're not just mindless drones at the mercy of our favorite brands. We have wants, needs, and desires that go beyond corporate loyalty.
This puts pressure on companies like Google to deliver compelling software updates and features that can help differentiate their products in a crowded and competitive market.
Another trend is the growing focus on privacy and security features, with consumers becoming increasingly concerned about protecting their personal data and online identities. This has led to a range of new privacy features and controls being added to mobile operating systems, including Android, and is likely to remain an important driver of consumer behavior in the future.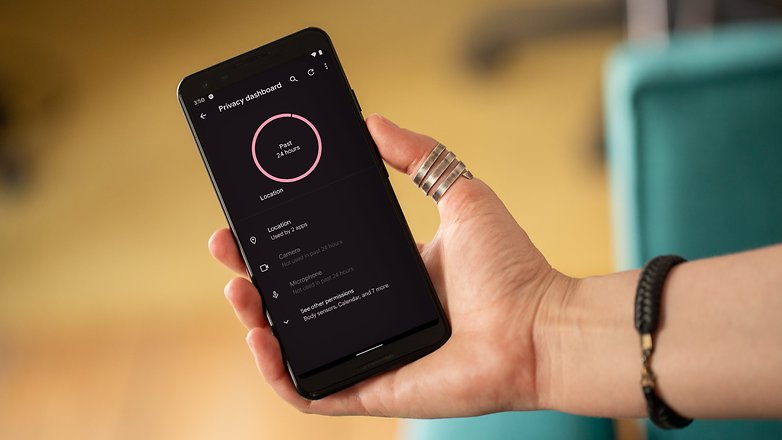 In addition, the ongoing COVID-19 pandemic has accelerated the shift towards remote work and virtual communication, with many consumers relying on their smartphones for work and social connections. This has increased demand for features that enable easy collaboration and communication across different platforms and devices and may impact the way users interact with Android 14.
Overall, these trends and drivers of consumer behavior are likely to impact the reception and adoption of Android 14. To succeed in this highly competitive market, Google will need to continue to focus on delivering innovative and user-friendly software features, while also addressing growing concerns around privacy and security. They may also need to adapt to changing user behavior patterns, such as the shift towards remote work and virtual communication, in order to maintain a competitive edge in the mobile operating system market.
I don't want to ruffle any feathers among Android fans, but let's be honest—which company out there delivers exceptional software features, prioritizes privacy and security, and seamlessly integrates devices for remote work and virtual communication? That's right, Apple! And even though Huawei no longer sells products in the U.S., they've proven that relying on their own software development can still offer many of these benefits.
Navigating the market: How Google can use market dynamics to its advantage with Android 14
I will be honest with you, I'm not a pro at the market dynamics at play, but I understand that they may influence the success of Google's latest software release. The mobile operating system market is highly competitive, with a few dominant players including Google's Android and Apple's iOS. In this market, success is often driven by a combination of factors, including hardware features, software capabilities, brand reputation, and ecosystem integration.
Software features and services are becoming increasingly crucial in shaping consumer behavior. Hardware innovation has shrunk, leaving companies to seek differentiation through innovative software offerings. And Google must deliver compelling updates and features to set itself apart in a crowded market.
Despite Google's significant investments in privacy and security features lately, and its plans to continue doing so with Android 14, the new version of its software is in need of a breath of fresh air. Otherwise, I fear we will continue to see news of Apple's continued domination in the global market. Could the Bard card or RCS Messaging integration be the answer? While there's no guarantee, they certainly hold promise.
Finally, the smartphone market is highly segmented, with different user segments having different needs and preferences. For example, while Apple dominates the premium smartphone market, Android devices have a larger share of the mid-range and budget segments. This means that Google will need to tailor its software features and services to meet the needs of different user segments, to remain competitive and maintain its market share.
The success of Android 14 will depend on a complex array of market dynamics, such as the increasing significance of software features and services. To remain competitive, Google must stay on top of these trends and continuously innovate, all while keeping its loyal Android fan base satisfied.
Well, Google, I'm eagerly waiting for Android 14, so surprise me with your latest and greatest innovations! Don't leave us Android fans hanging!
---
This article, featured in NextPit's Newsletter on Wednesday, is being republished for your convenience.