What do movie theater popcorn and the iPhone XS Max have in common?
Update:

Additional costs added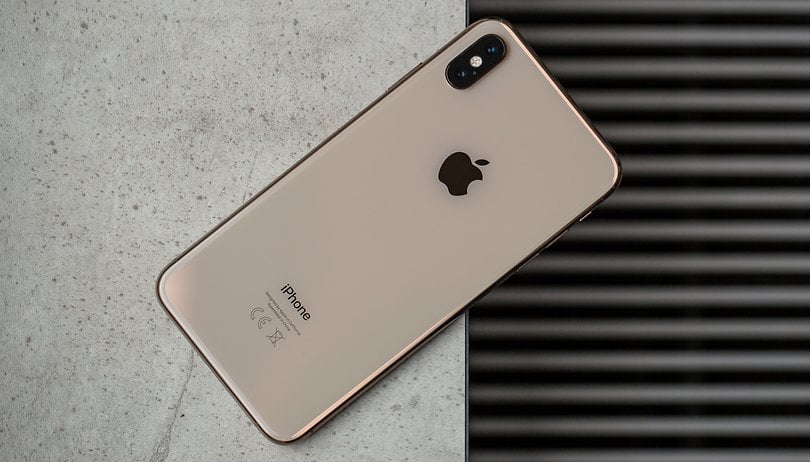 Apple's markup on one version of the iPhone XS Max has been estimated at 280%. That means a $1,249 smartphone costs just $443 to make. And fans will queue up overnight for the privilege. Stop the world because I want to get off.
OK, so the markup on a bag of movie theater popcorn is typically more than 1,000% but the figure for a 256GB version of the iPhone XS Max, which comes via TechInsight's teardown of the new device, still made me reel.
The truly remarkable thing about all of this is that many Apple fans still defend their investment to the hilt. At least at the movies, we all know we are getting taken to cleaners every time we buy a bag of popcorn. The genius of the world's first trillion-dollar company is that it has managed to rip-off its customers whilst simultaneously making them feel good about it.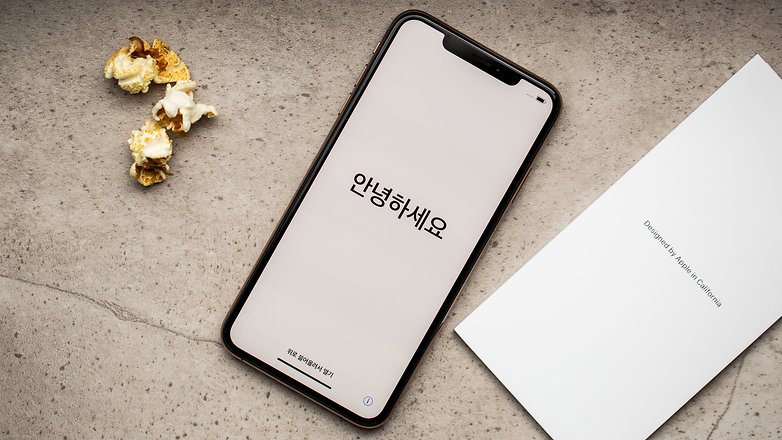 According to the estimates, the XS Max costs less than $50 more to make than last year's iPhone X, which came in at $395. The most expensive component of the phone is the 6.5-inch Samsung display at $80. That's only $3 more than the 5.8-inch OLED on the iPhone X. The labor costs, which include assembly at the Foxconn manufacturing plants in China, comes in at $24.50 per device, but this includes testing and supporting materials.
You can see a full breakdown of the build costs below. Of course, these are estimates and will never be confirmed by Apple officially.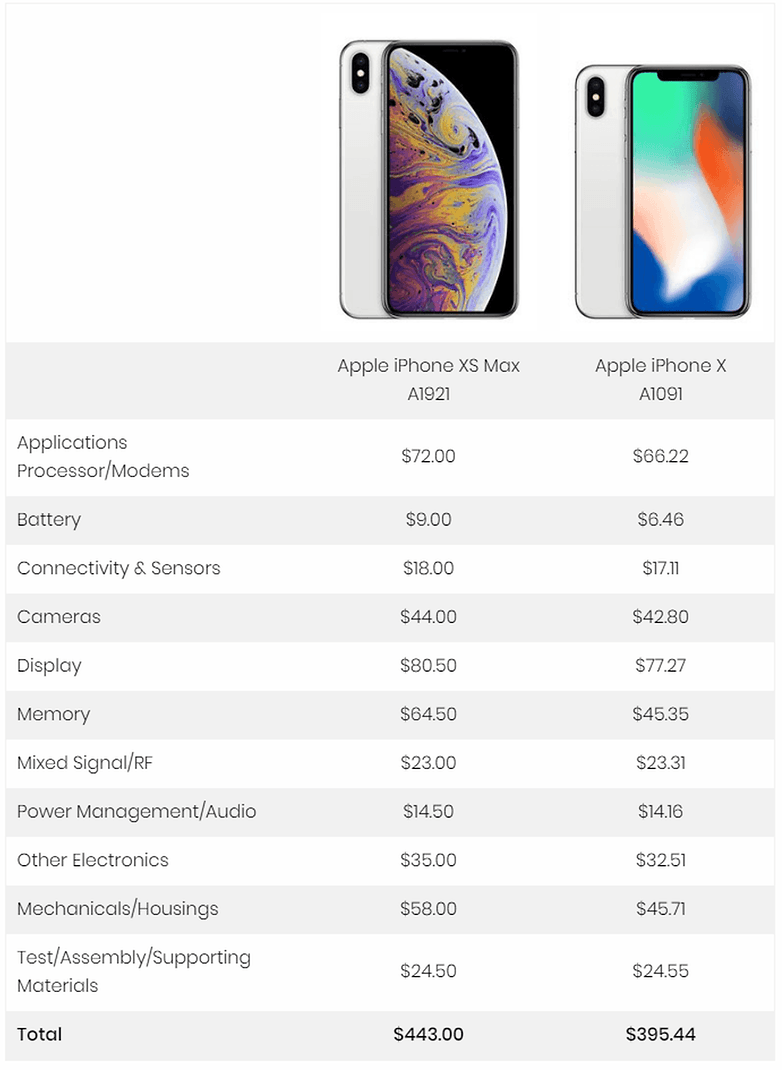 In terms of memory, it costs Apple less than $20 to up the storage from 65 GB to 256 GB. Consumers, on the other hand, pay $150 for the same jump. Bloomberg estimates that flash storage is the most profitable upgrade for Apple, with the company making $134 more on a 512 GB iPhone than a 256 GB one.
Please also be aware that the breakdown of costs listed here does not include investment costs and R&D that goes into developing a new smartphone. Other costs such as shipping and packaging, legal, marketing, etc. are also not included in this list. Another report into the cost of the new iPhone XS Max, conducted by IHS Markit, estimates that the content of the shipping box, such as the power supply, headset, USB to Apple Lightning and other stuff like paper and the box itself, comes in at $7.25.
Our very own Shu On Kwok crunched some marketing numbers based on figures we know from 2015 and 2016, and estimates that Apple spends about $1.8 billion on advertising. With 120 million devices sold, that's works out at about $15 per device.
Just days ago, it was reported that the XS Max was outselling the XS by up to four times, and all signs point to the new larger iPhone being a big sales success. It is also worth remembering that Apple is not the only company selling phones for four figures these days.
What do you think about the estimates? Do you expect to pay a 280% markup on a premium tech product in 2018? Let us know in the comments below.