How to Use FaceTime on Apple TV 4K and Turn iPhone into a Webcam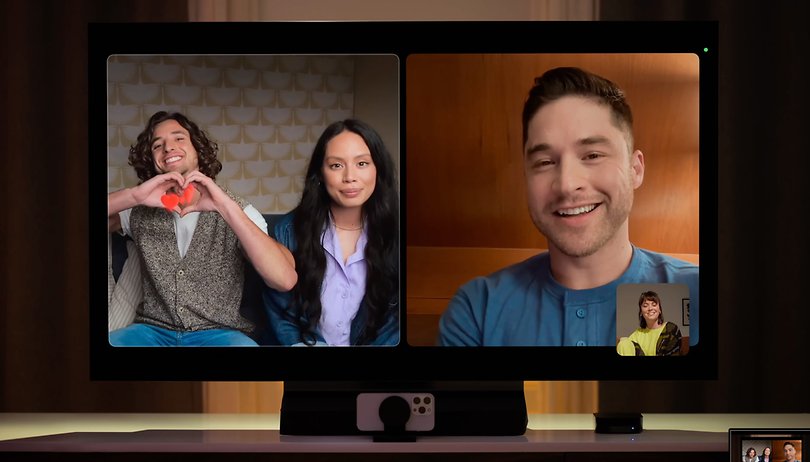 FaceTime is Apple's official video calling and conferencing app which is available on iPhones, iPads, and MacBook. This year, Apple enabled the feature on its big screen, allowing to transfer video calls from an iPhone or iPad and transforming the handset into a dedicated webcam for the Apple TV. Here's a step-by-step guide on how to use FaceTime on your Apple TV 4K.
Apple added FaceTime to Apple TV 4K through tvOS 17, which is the latest version of its operating system for its TV top-boxes. What's even greater is that the feature is integrated with the iPhone and iPad for the Continuity Camera, so you won't need to buy a separate web camera when using FaceTime on the Apple TV.
What do you need before using FaceTime on Apple TV 4K?
Since Apple TV 4K does not come with a camera, you will need a camera that supports Continuity Camera feature or to utilize an iPhone or iPad as a webcam. The latter also leverages some features on Apple mobile devices like Center Stage that automatically adjusts and pans the frame when on video call or conference.
At the same time, it is necessary for both the TV box and the iPhone/iPad to be running their latest software. This means that the Apple TV 4K needs to be updated to the latest tvOS 17, and the iPhone or iPad should be running iOS 17 or iPadOS 17, respectively. Currently, the public beta versions of these operating systems are accessible.
How to use FaceTime on Apple TV?
Before using FaceTime on the Apple TV 4K, it is needed to set up the TV with your Apple account. Additionally, you will have to connect the TV to the same Wi-Fi network as the iPhone or iPad.
There are two ways you can use FaceTime on Apple. The first and probably the more method is by initiating calls on the iPhone or iPad and then transferring it to the Apple TV 4K.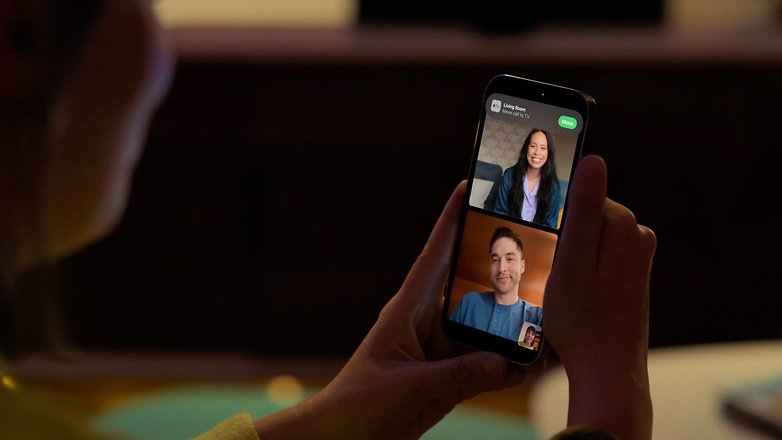 This is how you can start a FaceTime call from your iPhone or iPad:
Open the FaceTime app on your iPhone or iPad.
Select a contact or group to start video calling.
A pop-up window will appear if an Apple TV 4K is detected.
Tap the Move button to hand-off call to the TV.
Position your iPhone or iPad in a stand where the rear cameras are outwardly facing.
Tap the Skip this step on your handset to continue the video call session.
Making calls right from your Apple TV 4K is supported as well. However, you will still need to install a Continuity Camera or use an iPhone before using this functionality.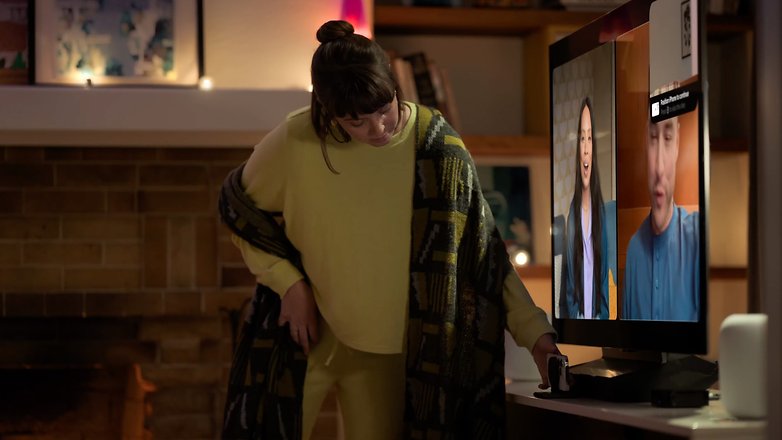 Here's how to make a call using your Apple TV 4K:
Open the FaceTime app on the Apple TV dashboard via the Siri remote or iPhone controller app.
Select which Apple ID to use from your TV.
Tap the Accept button on the iPhone or iPad.
Position your iPhone or iPad on a stand.
Press the play/pause button on the remote to proceed.
Start a video call by selecting a contact or searching by pressing the plus (+) icon.
There are gestures and features to pick when you're on a session. For example, you can send reactions by creating gestures that will apply to your frame. Additionally, you can also turn on Portrait mode to customize or add effects to the background.
Which Apple TV models are compatible with FaceTime video calling?
Among a few different models of Apple TV, FaceTime on big screens is only compatible with the 4K-ready TV boxes of Apple and not with any HD models. This means video calling is supported for the 1st generation Apple TV 4K (2017), 2nd generation Apple TV 4K (2021), and the 3rd generation Apple TV 4K (2022).
Apple TV 4K (2017)
Apple TV 4K (2021)
Apple TV 4K (2022)
That's it! Do you use FaceTime on your iPhone and other Apple devices? Are you looking to try out the FaceTime app for Apple TV 4K? Hit us up with your thoughts.