iPadOS 17: Productivity Boost and Many iPhone Features Now Available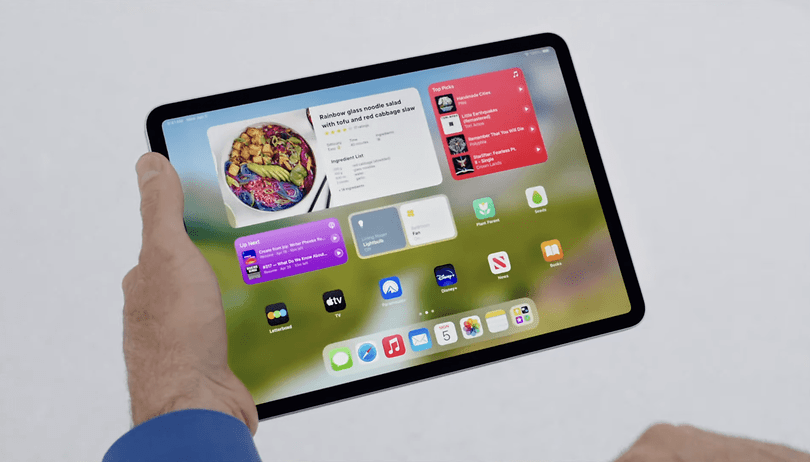 As is customary for this period each year, Apple has rolled out the public beta of iPadOS 17 for general use. This latest version nudges the iPad even closer to MacBook territory, prompting a tangential question: Is there still a need for Apple to differentiate between tablets and notebooks? nextpit is your go-to source for all the latest details on Apple's iPadOS 17.
iPadOS 17 release date
In conjunction with iOS 17, Apple released the iPadOS 17 on June 5, at WWDC 23. As expected, on July 12, the public beta was released, providing access to all iPad fans out there to the new features of the new operating system.
Meanwhile, Apple will roll out several beta updates, typically leading up to the stable launch of iPadOS 17, which traditionally happens in September.
iPadOS 17 new features
As initially pointed out, the most recent iteration of the iPad operating system draws even nearer to the MacBook experience. With improvements in Stage Manager, an iPad Pro variant can undoubtedly serve as a standalone device for those who prioritize mobility.
The Home Screen Widgets have become smarter, and the improvements to PDF capabilities provide more space for editing with the Apple Pencil. Other standout features of the new iPad operating system include enhancements for health and mindfulness in the Health app, a personalized lock screen, and new productivity features designed specifically for the iPad. We will talk about the most relevant of them in this article.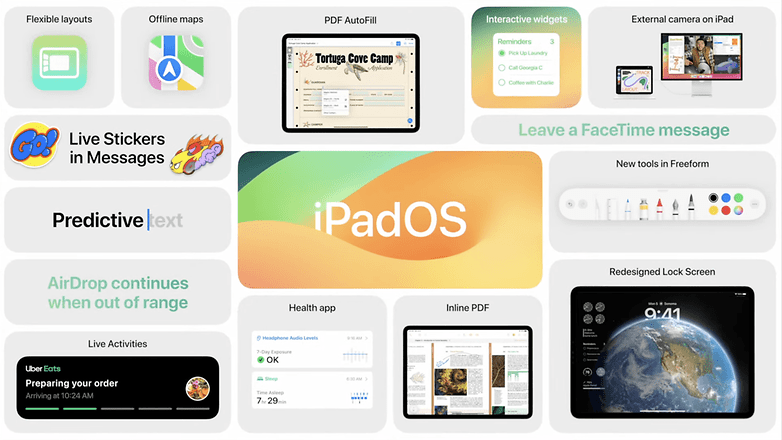 Health app with new features for health and mindfulness
Apple sees itself as a health and fitness company—this has shone through again and again at presentations in Cupertino. This year, iPadOS 17 gets a few new features to match.
After years of waiting, Apple's Health app finally made it to the iPad. Included, of course, are the new health features that Apple announced today for iOS 17.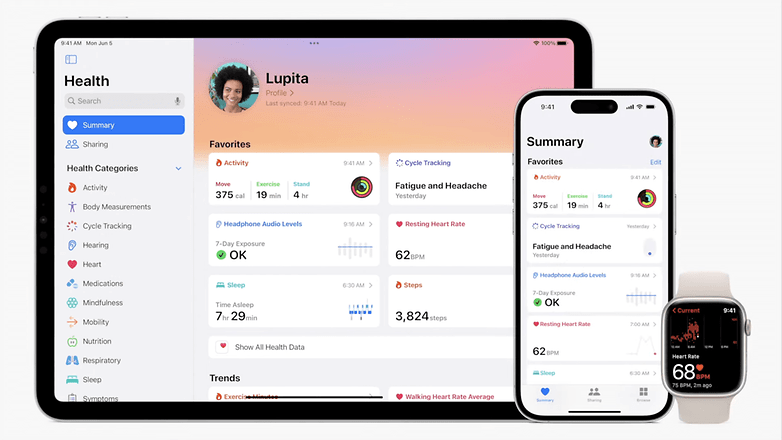 In addition, your iPad should also be able to detect whether you hold your device unhealthily close to your eyes thanks to Screen Distance. Spoiler alert: A few minutes later, Apple introduced a device that parks a screen a few centimeters in front of your eyes.
New personal lock screen with widgets!
Why only now? That will remain Apple's secret. But in any case, iPadOS 17 brings all the countless personalization features of iOS 16 to the Apple tablet! So you can turn your favorite photos into fancy wallpapers with a customized clock on top.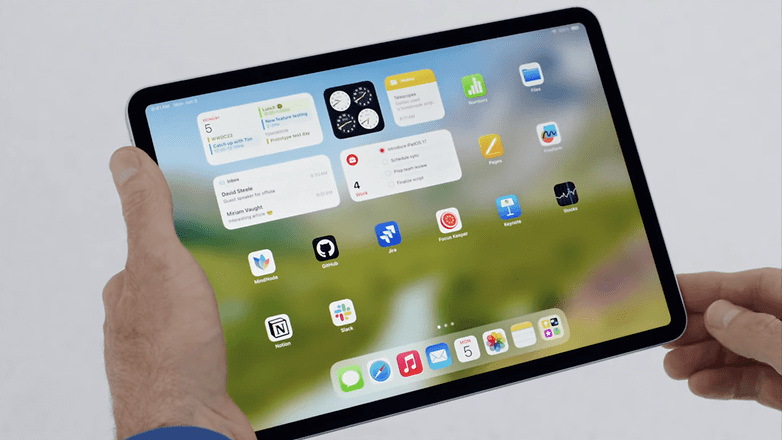 Also, iPadOS 17 can now do widgets on the home screen. Craig Federighi had stuffed his demo tablet with six home screen widgets. So you can turn your lights on and off or remote control your music directly from the iPad's initial interface.
And most importantly, there are the same Live Activities as on the iPhone, so you're guaranteed to know when the pizza you ordered is on its way.
PDF and more: New productivity features for iPad
Unbelievable, but true: iPadOS 17 can do PDF. Apple's Notes app can even include multiple PDFs in one note. Even if Apple avoids the two-letter abbreviation like the plague at the Keynote: Thanks to AI, input fields in PDFs are automatically identified and made "typeable". So you don't have to fill incompatible forms with note text anymore.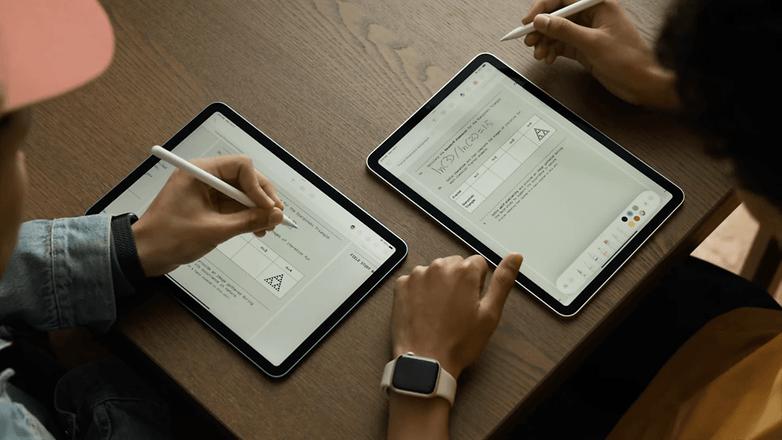 Signing PDFs now works, too, either with your finger on the touchscreen or directly with the Apple Pencil or a Pencil alternative. And you can even edit PDFs live together via FaceTime calls. Nuts.
Other new features of iPadOS 17
FaceTime video calls can also be pushed to external displays.
The Stage Manager gets new control options.
You can now run multiple timers at once.
iPadOS 17: Supported devices
Apple announced that iPadOS 17 will be coming to the following iPad models:
iPad Pro (2nd generation and later)
iPad Air (3rd generation and later)
iPad (6th generation and later)
iPad mini (5th generation and later)
How to download and install the iPadOS 17 public beta version
Acquiring and setting up the public beta version of Apple's iPadOS 17 does require a few steps. Please be aware that beta versions may contain glitches that could impact your device's functionality, so it's advised to install them on a non-primary device.
Additionally, it's critical to ensure that your data is backed up prior to installation. That said, here's a summary of the steps:
Back up your iPad: It's important to back up your data to iCloud or your computer before installing a beta version. You could lose your data in the event of a problem during the installation process.
Enroll your device: You'll need to register your device in the Apple Beta Software Program with the same Apple ID used on the iPhone.
Restart your iPad.
Open the Settings app.
Select General.
Go to Software Update.
Choose the new Beta Updates field.
Tap Download and Install on the available beta version. If prompted, enter your passcode.
When prompted, tap on Install Now to complete the installation.
Your iPad will restart to complete the installation. Once it restarts, follow the on-screen instructions to start using the iPadOS 17 public beta.
A reminder on going back to the stable version of iPadOS 16: to do so, you'll need to restore your device from the backup you made before installing the beta.
---
Article updated on July 13, with additional information about the release of the iPadOS 17 public beta.