How to improve graphics in Android games with anti-aliasing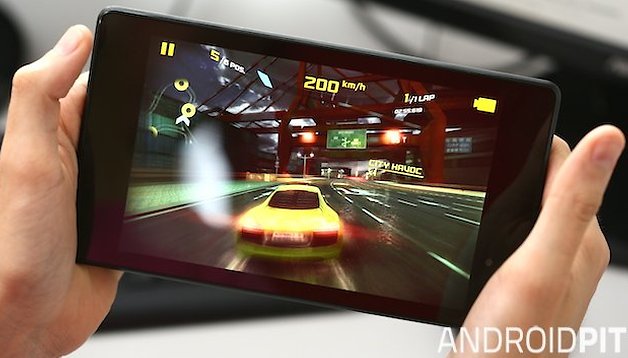 So, your Android game is running smoothly, but the edges of objects have those nasty little jagged edges. How can I make my Android games look even better? With this trick, you can make the graphics in Android games silky smooth.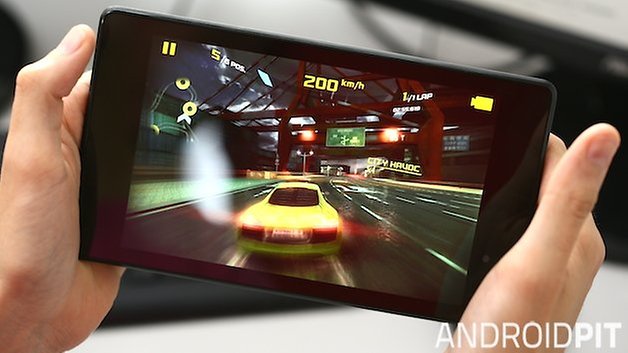 When playing games on Android, if your smartphone is not overheating, or doesn't stutter, then it still has some power in reserve; this can be invested in better image quality.
In our test with the HTC Desire 510 we came up with the idea to tickle its Snapdragon 410 processor by running Spider-Man Unlimited with a few of the advanced settings enabled. There are a number of devices on the market that have enough power for the following tip, and there will soon be even more with the upcoming influx of 64-bit processors.
First go to your Android phone "settings" menu (you can usually find it in the app drawer, or in the drop-down tray accessed by dragging down from the top of your device). Once there, scroll to the bottom of the settings menu and tap "about". Next tap more, and then tap the build number seven times. The developer options menu option should now be enabled.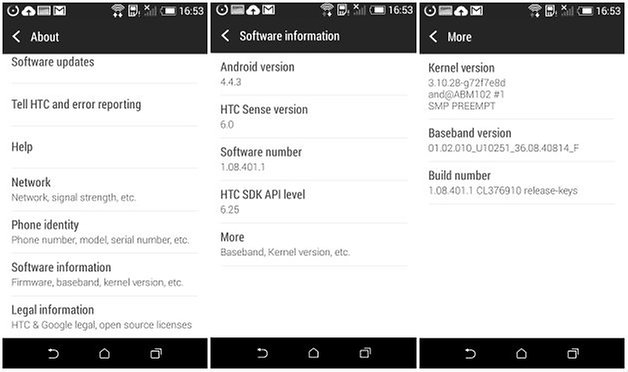 Go back to the original settings menu and tap the "Developer options" button. Head to the bottom of the next page and tap advanced. On the advanced tab, scroll to "Force 4x MSAA" and tick the box.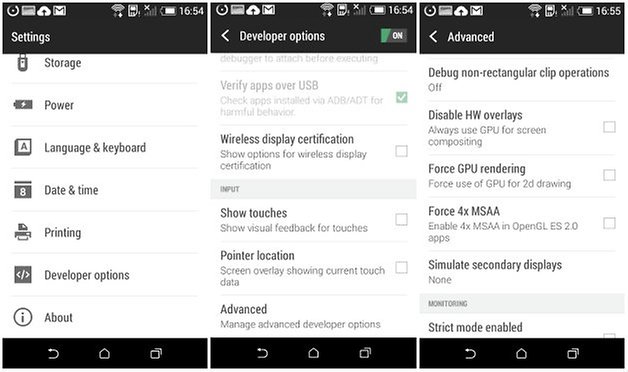 When you now enter Spider-man Unlimited, the result should be the reduction of the "staircase effect" or jagged pixel edges around your character. Here is an example.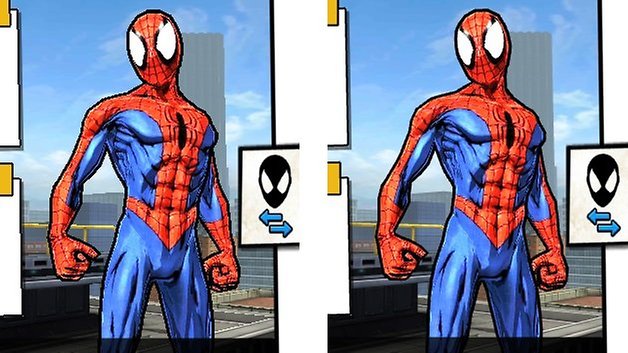 After you have done this, if the game crashes, stutters frequently, or you notice any slowdown, then you should uncheck the "Force 4x MSAA" option again and it will return to normal; what good is the slick pixel glory, if the game doesn't run smoothly? Incidentally, the energy consumption is higher due to the additional processing required, so you may notice your battery life runs down quicker. Also, this feature will not affect all Android games, only some of the more advanced ones.
So there you have it. Now you can enjoy your Android games with improved image quality. Did this tip work for you?
(based on an article by Eric Hermann of AndroidPIT Germany)