These IFTTT recipes will improve your phone's battery life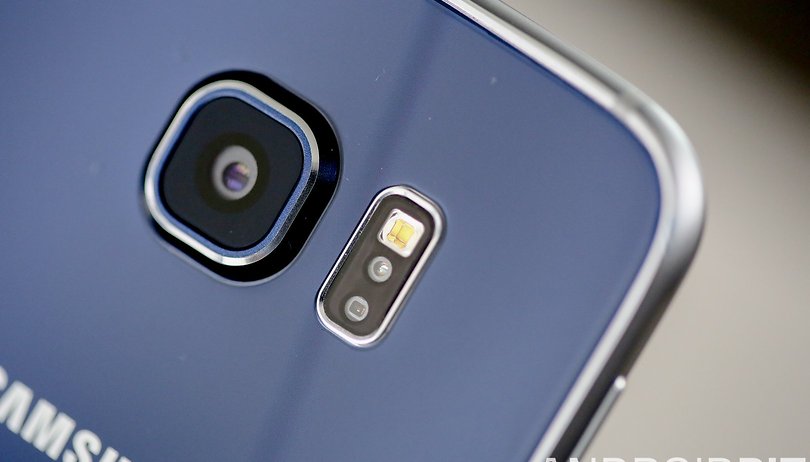 If you're new to the world of IFTTT (If This Then That), allow us to enlighten you. It's a free web platform that helps you connect all kinds of apps and services to suit your needs. It can do everything from text you weather alerts to repost your Instagram photos on Twitter, and it integrates tightly with the Android ecosystem as well.
How to use IFTTT to automate Android
The Android app itself is called IF and you can create 'recipes' (combinations of triggers and actions) from your mobile or via the IFTTT website. One of the channels added recently is the Android Battery Channel, which lets you take action based on your device's battery level. Here are some examples.
Creating recipes
As we've already mentioned, recipes can be built from the IFTTT web portal or through the Android app. You first need to choose a trigger (such as a low battery level) and then determine which action it will lead to (turning the Wi-Fi off, for example). If you play around with the channels, you'll see what IFTTT is capable of.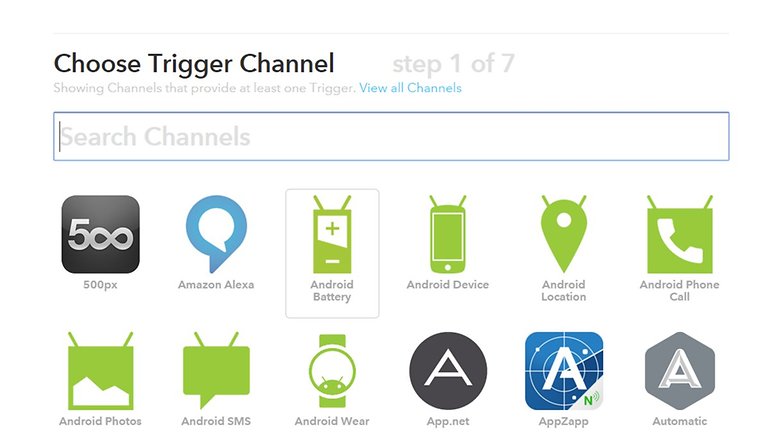 We won't explain how to create each of these recipes in detail but they're fairly straightforward — just work through the prompts as they come up on the IFTTT website or app (which you will need to install to monitor the current battery level of your Android device).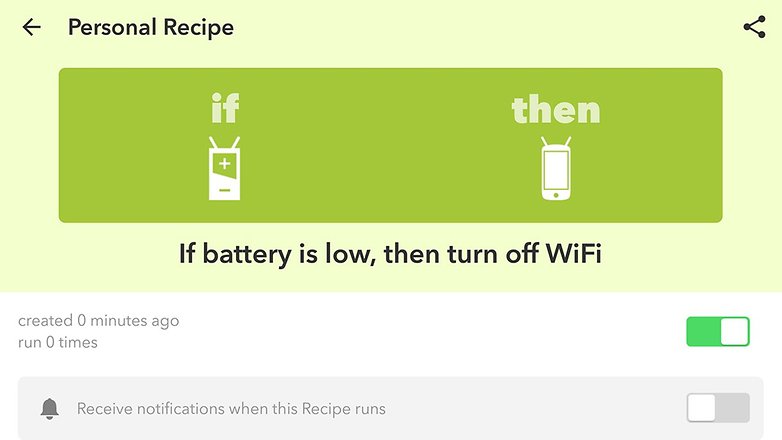 Turn off Bluetooth when the battery is low — IFTTT lets you build your own customized battery saver mode by turning off Bluetooth when your battery is running low. Without Bluetooth enabled, your phone or tablet uses up less power, so you can eke your battery life out a bit further.
Turn off Wi-Fi when the battery level is low — you can do the same trick with Wi-Fi, turning it off to conserve power when your battery dips below a certain point (IFTTT doesn't specify what this point is). This is obviously not one to apply if you rely on high-speed data transfer from your device at all times.
Mute the ringtone when the battery level is low — another way of conserving what battery life you have left is to mute your device's ringtone - playing those tunes uses up more energy than you might think. Again, the action happens automatically, so you might not even notice.
Send an alert when the battery level is low — perhaps you don't want IFTTT to do anything when the battery level is low, but you want to know about it so you can take action yourself. Choose Android Notifications as the action in your recipe and you can get an alert when there's a battery issue.
Keep track of charging times — IFTTT can trigger an action whenever you plug your device in to charge. You can use this option to add a line to a Google Drive spreadsheet or send yourself an email, and work out when your battery is dying (and then what you might be able to do about it).