Huawei Watch review: the almost-perfect smartwatch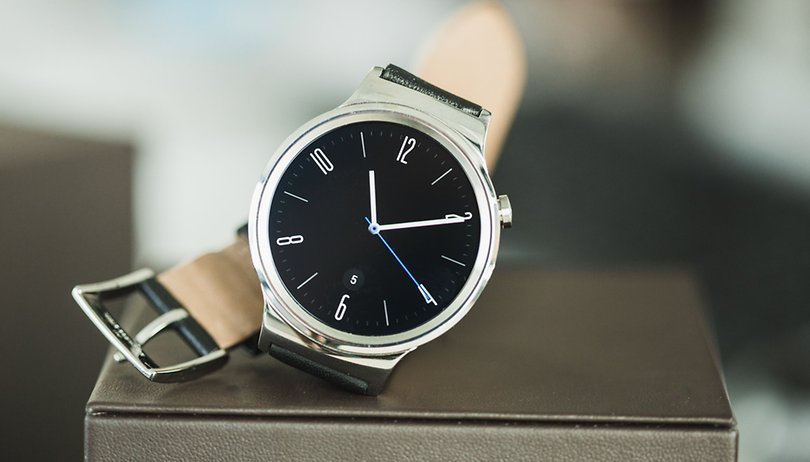 The Huawei Watch, the first Android Wear offering from the manufacturer, caused quite a stir when we first saw it back in March. Now that the Huawei Watch is finally on shelves, we take a closer look to see how well it stacks up against the competition in our full Huawei Watch review.
Good
Classic design

Premium feel and materials

Excellent display
Bad
No ambient light sensor

Interface stutters

Average battery life
Huawei Watch release date and price
The Huawei Watch was originally presented at Mobile World Congress in early March 2015, but it wasn't until IFA 2015 in September that Huawei was able to announce final details on the Huawei Watch availability. The official Huawei Watch release date was September 17, 2015, with pre-orders starting on September 2.
The Huawei Watch price is dependent on the strap options and finish you choose. The prices are as follows: US$349 for the stainless steel version with black leather strap; US$399 for the steel link band or steel mesh bracelet; US$449 for the plated black watch with steel link band; US$699 for the rose gold-plated stainless steel watch with alligator leather strap; and US$799 for the rose gold-plated version with rose gold-plated link band.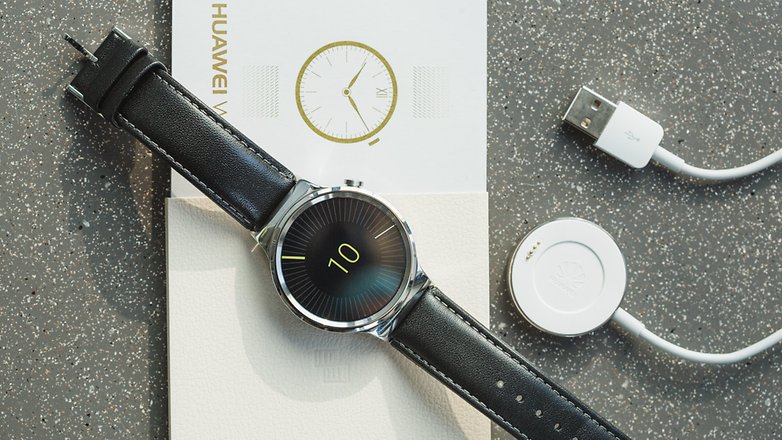 Individual watch straps can also be bought direct from Huawei with prices ranging between US$79.99 and 169.99. The Huawei Watch charging cradle can also be bought separately for US$39.99 if you want to have one at home and the office.
Buy now: Huawei Watch from gethuawei.com from US$349
Huawei Watch design and build quality
While several first generation smartwatches were square – a distinctly techy shape – the Huawei Watch is round, which makes it looks like a real watch rather than a gadget. Several other manufacturers have also opted for a round format for their most recent smartwatches. In terms of the competition, the Huawei Watch looks a little like a mix between the LG G Watch R and the Moto 360, but it comes closer to a traditional watch design than any other smartwatch.
It features a thin profile, small elevated bezels in a diver's watch style and a physical button at the two o'clock position. The Huawei Watch measures 42 mm in diameter, which is a standard for traditional watches. In fact, when you look at it next to a classic watch face, there's really very little to distinguish them.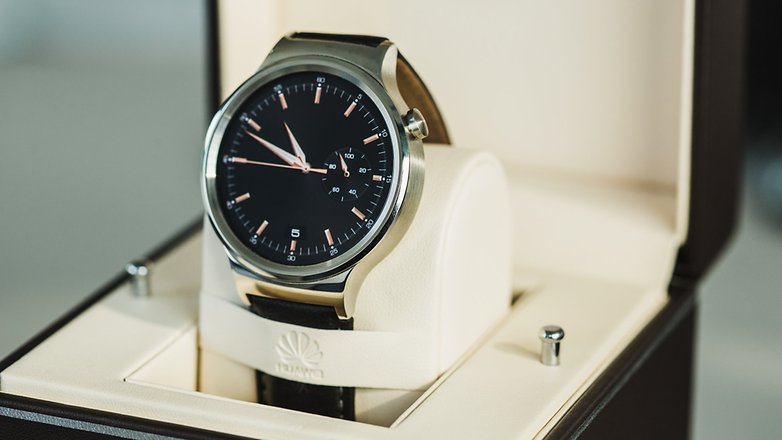 At 11.3 mm, the Huawei Watch is fairly thick compared with a standard watch, however, but it's in the same ballpark as other current smartwatches. It's just 1 mm thinner than the Moto 360, for example. It's when you put it on that the Huawei Watch really sets itself apart from other smartwatches.
The Huawei Watch it doesn't look or feel like a smartwatch at all while you're wearing it. This is mainly due to the fact that Huawei managed to squeeze a 1.4 inch (35 mm) AMOLED display into that 42 mm housing, giving it one of the highest screen-to-body ratios of any smartwatch. The attention to detail on the watch's partially polished and partially brushed aluminum frame also makes it stand out.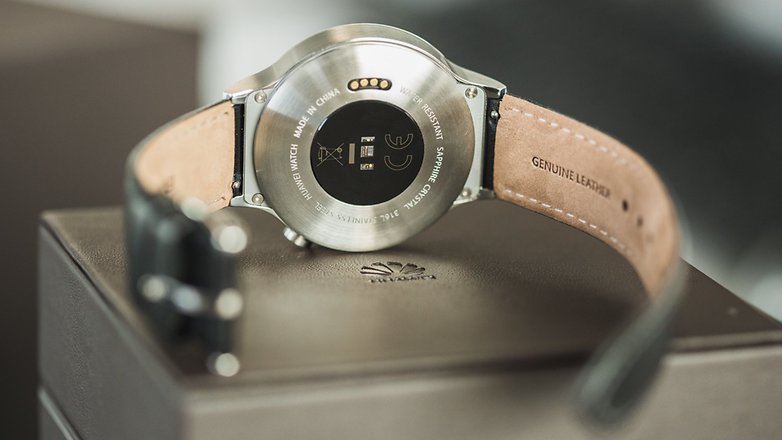 Huawei wisely avoided a pronounced diver's watch bezel like the one found on the LG G Watch, but the bezel is still slightly raised, so the screen is at least partially protected from incidental scratches. Likewise, the choice to push components such as the display driver to the lug areas (where the watch strap attaches) manages to avoid the infamous 'flat tire' that the Moto 360 display suffers from.
As well as design prowess, Huawei also has a clear knack for choosing premium materials. The body of the Huawei Watch is made from cold-forged surgical stainless steel, a type of steel that is particularly well-protected against pitting and corrosion due to the use of molybdenum in the alloy.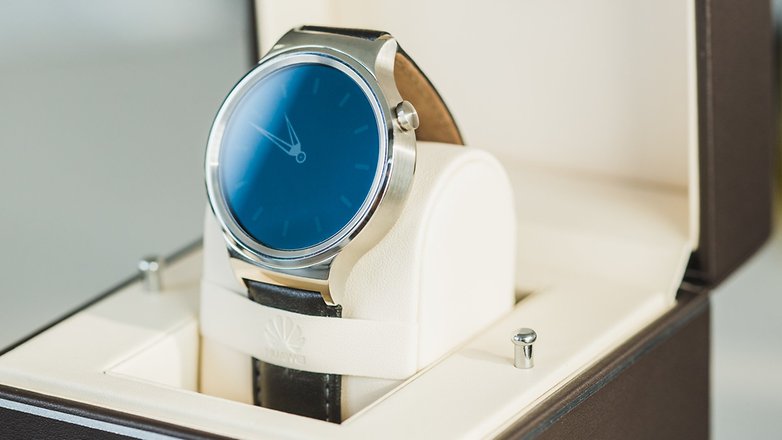 The main part of the back of the Huawei Watch is also made from this corrosion-resistant material, with a small plastic part in the center that surrounds the heart rate sensor. Time will tell how well this plastic holds up to wear and tear (the original Moto 360 had issues with cracking back plates), but the Huawei Watch certainly seems very well put-together.
The front of the watch is also made from premium materials. The Huawei Watch, like the Apple Watch before it, uses sapphire crystal for the glass covering the touch screen. Sapphire glass is harder and more scratch-resistant than Corning Gorilla Glass, the material used on most other Android Wear watches.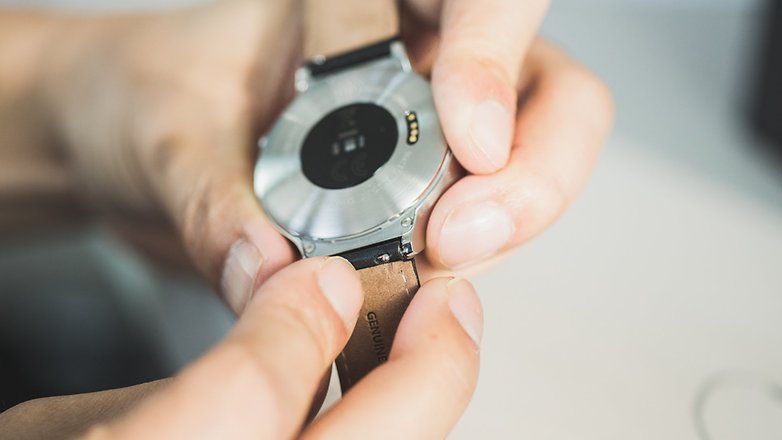 Also like the Apple Watch, the Huawei Watch places its physical button at the two o'clock position, which, according to Huawei Watch designer Ben Norton, creates better ergonomics. Unlike the Apple Watch however, the Huawei Watch's button doesn't spin. It is simply used to turn the display on and off and for basic menu navigation.
The watch we were sent is the cheapest of the available options: the regular silver stainless steel body with leather strap. The watch itself is identical to the more expensive models, apart from their black- or rose-gold plating, so the only real difference is the band. Despite using a clever quick-release mechanism on the official bands, the Huawei Watch will accept any standard 18 mm watch strap, so the strap options are practically endless.
Huawei Watch display
The Huawei Watch display is a 1.4-inch AMOLED screen, which means the blacks are true blacks, but outdoor visibility is compromised slightly by the lack of a back-lit screen.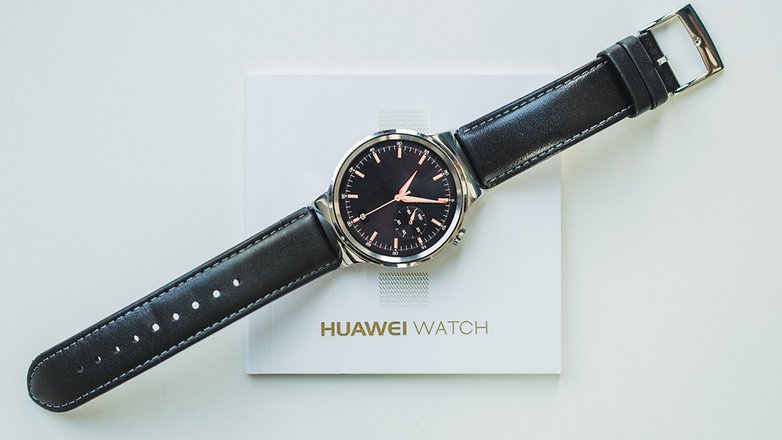 Its resolution is 400 x 400 pixels, which produces the highest pixel density on any smartwatch, 286 pixels per inch. However, the sharpness of the display is only really evident on dark watch face designs. On white or lighter watch faces you will be able to see some pixelation, compared with your smartphone (most of which currently have between a pixel density of 400-500 ppi).
Beyond this minor point, the display on the Huawei Watch is brilliant: bright, crisp and with good colors. Our unit did have a slight greenish tint and the absence of an ambient light sensor means that you will have to manually adjust screen brightness in the watch's settings, but all things considered, this is a very good display for a smartwatch.
Huawei Watch software
The Huawei Watch currently runs Android Wear version 1.3.0. This OS version is primarily distinguished from previous iterations by the addition of Wi-Fi support. This means that the Huawei Watch can connect direct to Wi-Fi so you can get notifications even when it's not in the vicinity of your smartphone.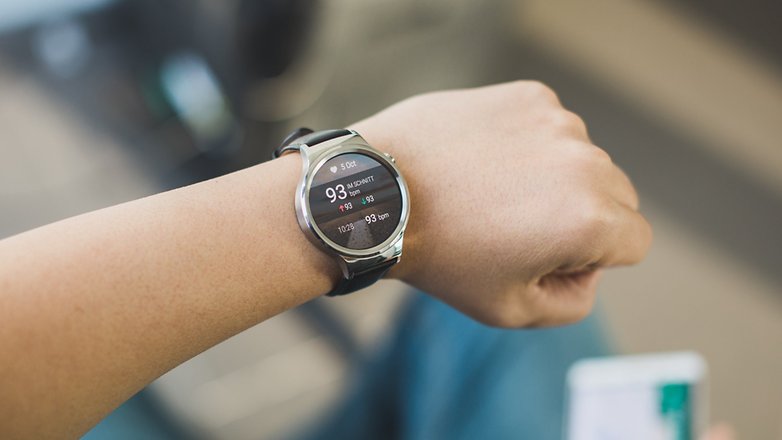 In our experience, this is particularly useful at home, when you're in the backyard and your phone is indoors, for example, but not so relevant when you're on the move, because you'd usually have your phone with you. It's worth noting that syncing your watch via Wi-Fi will drain the battery faster than when it is receiving notifications from your phone via Bluetooth.
If you have never used a smartwatch with Android Wear before, the interface is a fairly straightforward vertical stack of cards, much like Google Now on your phone. At various times throughout the day, cards will appear detailing the weather, your steps, calendar reminders and so on. You can scroll through them and dismiss or dive deeper into them as the notification demands.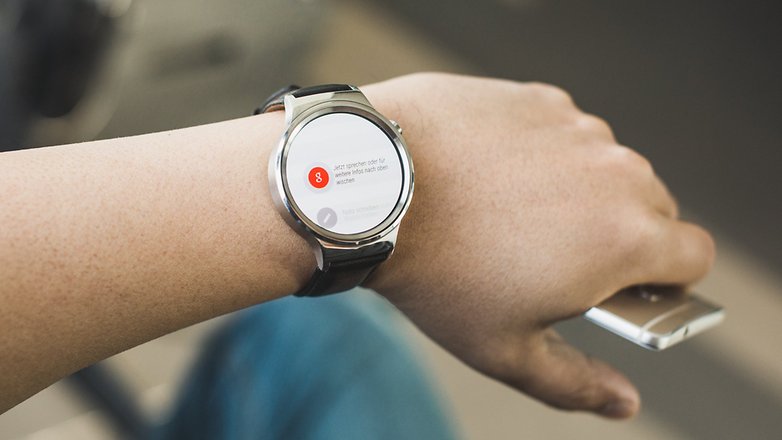 Using the watch's microphone and voice recognition, you can verbally respond to messages or open them on your phone to reply in more detail. With the newest version of Android Wear, you can also draw and share smiley faces and the like with your friends. Like most other smartwatches, the Huawei Watch can also be used as a fitness tracker, using its heart-rate sensor and accelerometer.
The Huawei Watch comes with a default set of apps, and more can be downloaded with the companion Android Wear app, which you install on your phone. You use the app to pair the watch to your phone as well as to download additional watch face designs.
The Huawei Watch can be paired with Android devices running Android 4.3 and above, and with iPhones running iOS 8.2 or newer. Incidentally, the Android Wear app was the first Android app to be allowed in the Apple App Store.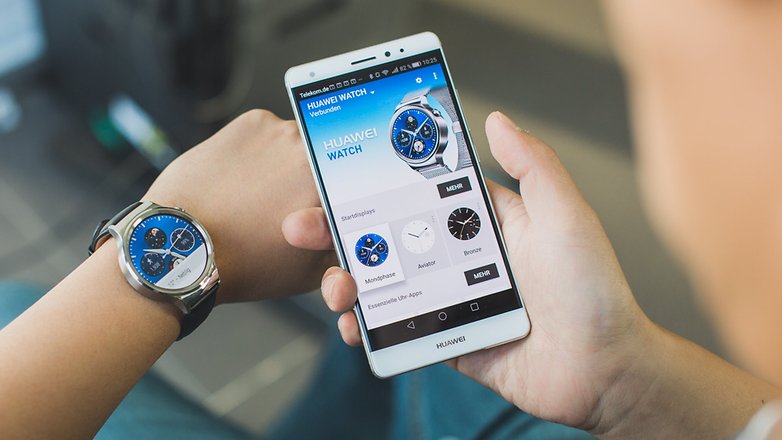 The new version of Android Wear also introduced interactive watch faces, allowing you to add custom components to watch faces. Previously, all you got was the time, but now you can add battery status, moon phases, steps taken and more to your chosen watch face. A long press on the home screen allows you to choose from a range of different watch faces to suit any style.
When the screen is lit, long pressing the physical button of the Huawei Watch will open the app launcher (with your contacts list and 'actions' screen just a swipe away). When in the midst of a menu, pressing the physical button will take you back to the home screen. The button can also be used to illuminate the display or to turn it off again.
As always, Google's 'OK, Google' hotword will activate the phone's voice command functionality. If you use voice commands on your phone, the transition to using them on a watch will feel natural. If you don't, suddenly talking to your watch may seem a little odd. Having said this, Google's voice commands are still not really good enough for daily use in noisy environments, but in quieter spaces they are very handy.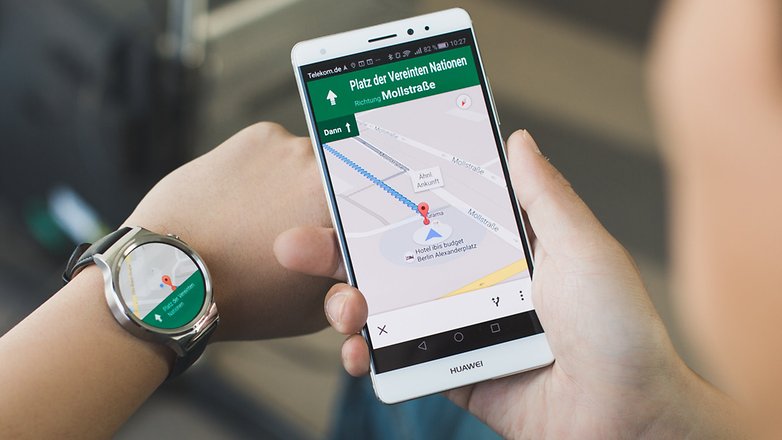 Huawei Watch performance
Since the first batch of smartwatches appeared, the hardware they use has barely changed. The same is true of the Huawei Watch, which uses the same components as most other Android Wear watches. This 'outdated' hardware unfortunately suffers from occasional stutters when swiping through screens.
Some smartwatches manage to produce smooth scrolling and good responsiveness, but the Huawei Watch is not one of them. For a smartwatch that costs around US$400 this is unfortunate, and the jitters and lag affect your enjoyment of the watch much more than they should. Google and the manufacturers really need to work more closely in order to integrate the software and hardware better.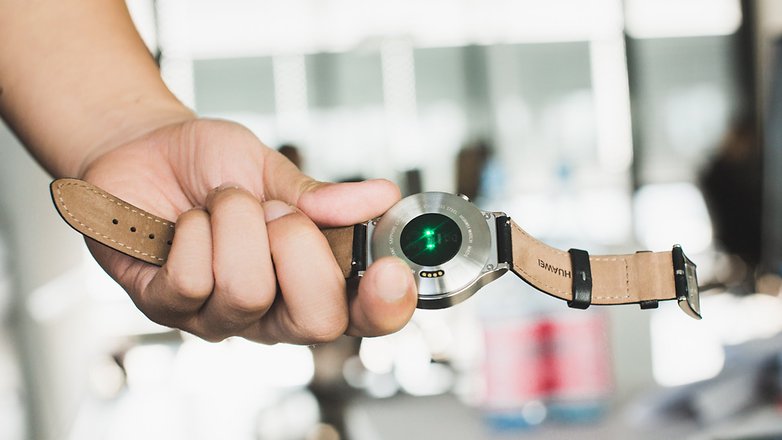 On the technical front, besides Wi-Fi, the Huawei Watch also includes Bluetooth 4.1 Low Energy, a six-axis motion sensor and an optical pulse sensor. The Huawei Watch can distinguish between different types of movement, including walking, running, cycling and even rock climbing.
Using the Wrist Gesture setting, the watch face will automatically be illuminated when you raise the watch to your face. You can also flick your wrist to scroll through notifications. Other options include theater mode for keeping the watch face dim, brightness boost for outdoor visibility and various notification settings based on Android Lollipop's Priority Interruptions (also known as 'do not disturb' mode).
Huawei Watch battery
On paper, the Huawei Watch's 300 mAh battery seems to be its biggest weakness – other watches offer batteries that are up to 25 percent larger – but in practice this isn't the case. On average, the Huawei Watch managed to get through 30 hours of constant use with the Always-On Display function activated (this shows the time in black and white even when you're not actively using the watch, which means the display is never truly off).
With Always-On disabled, the Huawei Watch manages to reach Huawei's stated run time of two days before it needs to be recharged. Despite this, you'll probably tend to charge it every night as you would with your phone (or any other smartwatch), but knowing it can comfortably make it through a day and a half away from the charging dock adds some peace of mind. Compared with other watches, the Huawei Watch's battery life is slightly better than average.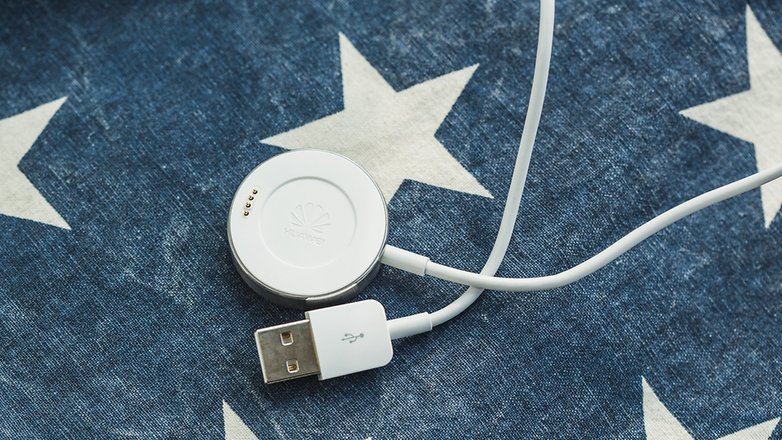 Huawei Watch technical specifications
Final verdict
In terms of aesthetics and feel, the Huawei Watch is arguably the best Android Wear smartwatch around. But classic design and premium materials come at a cost. At between US$350 and 400 for the standard model, the Huawei Watch is more expensive than some comparable offerings.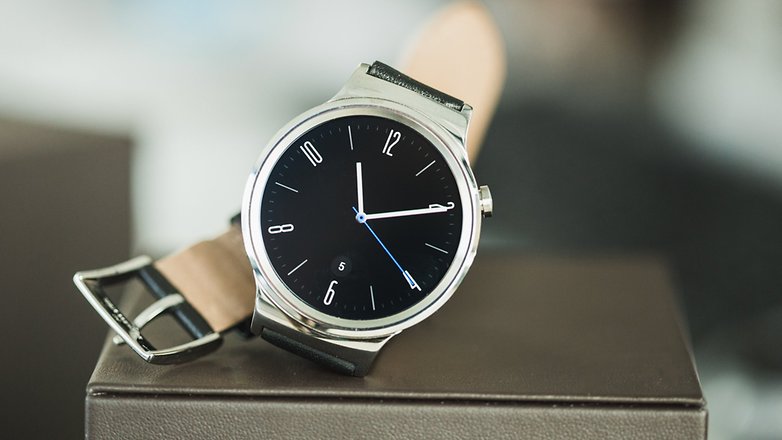 Technically, the Huawei Watch is on a par with most other Android Wear devices. Although it has a better screen than most, it falls down in the performance stakes; the stutters we mentioned ealier really mar the experience. This could be fixed with a future Android Wear update, which is good news, but for now it's definitely noticeable.
If you're looking for a low price smartwatch with all the requisite features, you might want to look elsewhere (you can pick up a solid smartwatch for as little as US$150 at the moment). But if you're after a watch that also serves a status symbol and fashion accessory then the Huawei Watch is definitely worth a closer look. It may not be perfect, but its closer to attaining that status than any other Android Wear watch so far.
Huawei Watch - where to buy?
Buy now: Huawei Watch from gethuawei.com from US$349