Huawei Reveals Its Newest Stars: The P60 Pro and Mate X3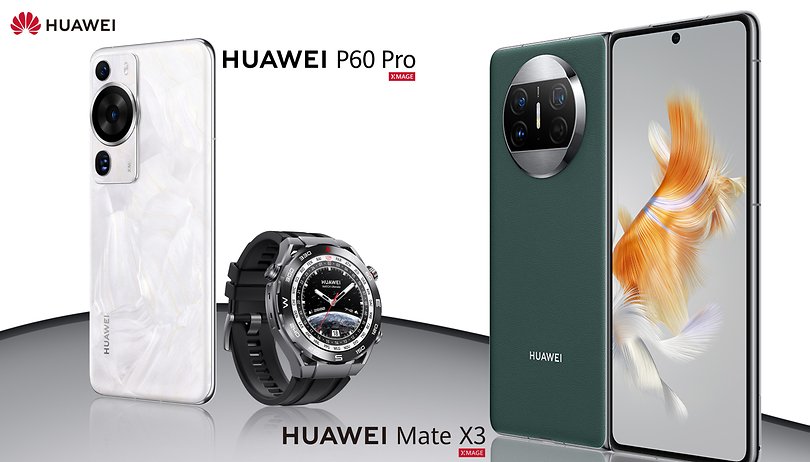 In a week when every Android fan only has Google I/O 2023 on their minds, Huawei, the former top dog in terms of worldwide smartphone sales, has set tongues wagging in Munich. With the Huawei P60 Pro and Huawei Mate X3, their portfolio included a pair of flagship smartphones, another two smartwatches, and a couple of MateBooks.
Huawei P60 Pro
The Chinese smartphone manufacturer Huawei, having come under the US embargo since 2019, hosted a major European product launch event today. This event saw the unveiling of two flagship smartphones in addition to wearables and laptops.
The first of the two is the Huawei P60 Pro, which will be the only model from the P60 series that will make its way to Europe. This means there will be no P60 or P60 Art headed outside of China. The other device? A foldable known as the Huawei Mate X3.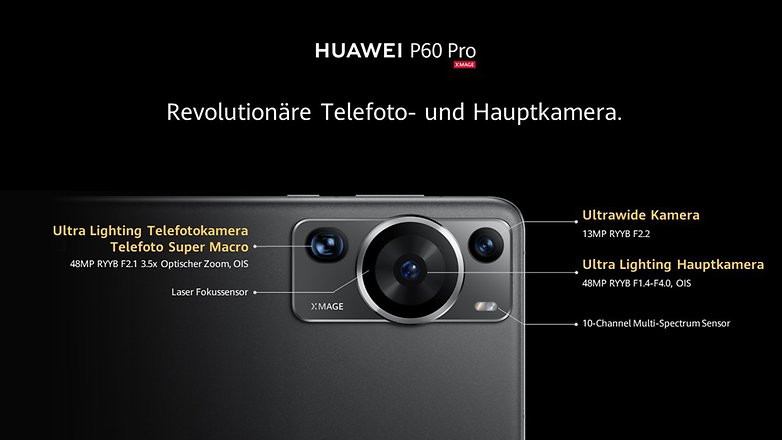 The P series was once synonymous with superior camera quality, which was demonstrated when it partnered with German camera expert Leica at that time. Currently, Leica has made their bed with Xiaomi, and Huawei relies on its own camera label known as "XMage". In other words, they still want to show the world that they are competitive in terms of smartphone photography, doing so with a triple main camera in the P60 Pro.
The company placed its focus on the 48 MP main camera, which has a variable aperture of f/1.4 to f/4.0. In addition, Huawei offers a 13 MP ultra-wide angle lens and another 48 MP telephoto lens with optical image stabilization (OIS) for greater versatility. The front camera is a 13 MP wide-angle camera with an aperture of f/2.4.
The rest of the technical specifications include a Snapdragon 8+ Gen 1 SoC mated to either 8 or 12 GB of RAM and 256 or 512 GB of internal storage. The OLED display measures 6.67-inches (2,700 x 1,220 pixles) and is powered by a 4,815 mAh battery. The battery is charged using the included 88 W SuperCharge power adapter.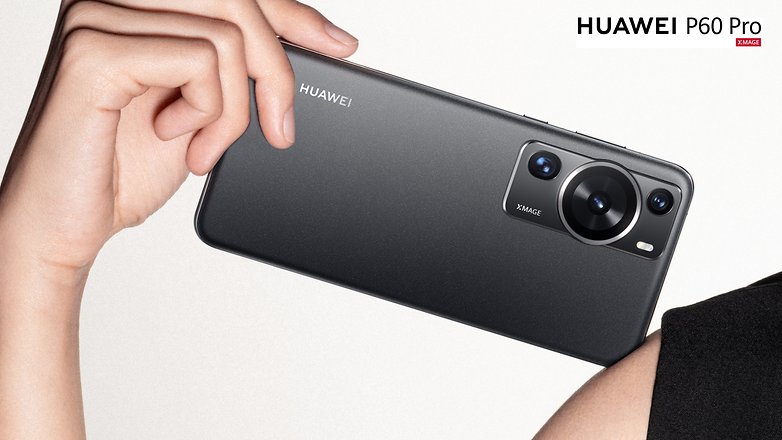 Here is something to cry about, and it is shameful to admit that there is "only" a 4G modem powering this device alongside EMUI 13.1 that lacks support for Google Mobile services/apps despite running on Android 13. Hence, Huawei's AppGallery remains the primary source of games and apps.
When it comes to the price, Huawei continues to duke it out with others in the high end: Potential customers will have to choose between €1,199 (around $1,320) or €1,399 (approximately $1,540), depending on the hardware specifications. Pre-orders are available from today (May 9), while the handset itself will ship on May 22, 2023.
Huawei Mate X3
Things get even more expensive in the "ultra-slim" foldable smartphone category with the likes of the Huawei Mate X3 being unveiled. The foldable device can be yours for a whopping €2,199 (around $2,420) in dark green or black shades.
Here, you will find all eight cores of the Snapdragon 8+ Gen 1 alongside 12 GB of RAM and 512 GB of internal storage. When folded, the internal OLED display measures 7.85-inches. On the outside, you will find a 6.4-inch display with a maximum resolution of 2,496 x 2,224 pixels.
Of course, Huawei also attached great importance to outstanding photo results in its foldable handset. Therefore, a triple main camera is also installed alongside the 8 MP front-facing camera.
The main camera has a resolution of 50 MP (f/1.8), while the 13 MP ultra-wide angle camera and 12 MP telephoto camera round off the rest of the specifications. The 4,800 mAh battery can be charged quickly at a maximum of 66 W SuperCharge with the included charger.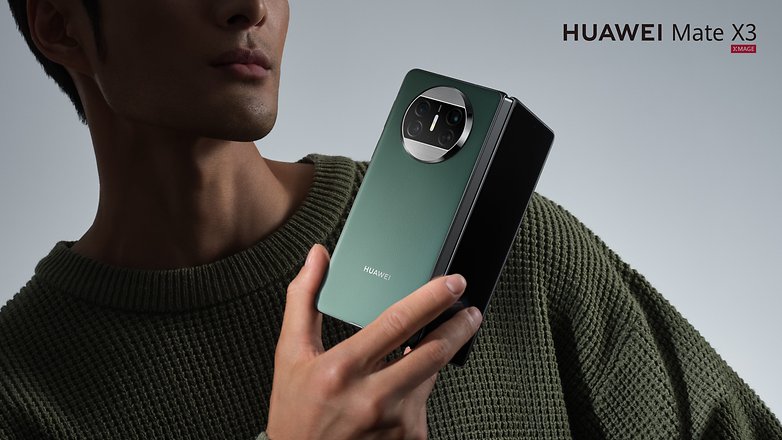 What other goodies were unveiled?
As mentioned earlier, Huawei unveiled a couple of new MateBooks. The MateBook 16s 2023 is priced at €1,799 (approximately $1,980) while the Huawei MateBook X Pro 2023 will retail for €2,199 (around $2,420) a pop from June 1, 2023 onward. No details were revealed on the pricing or availability of the two unveiled Huawei Watch 4 models, as word of those will only be released sometime in the middle of June.
What do you think of these new Huawei devices? Is the company still dead to you because of the US sanctions or do you manage rather well without Google Mobile Services? Be sure to share your opinion with us on this topic in the comments.