Huawei P9 and P9 lite: problems and solutions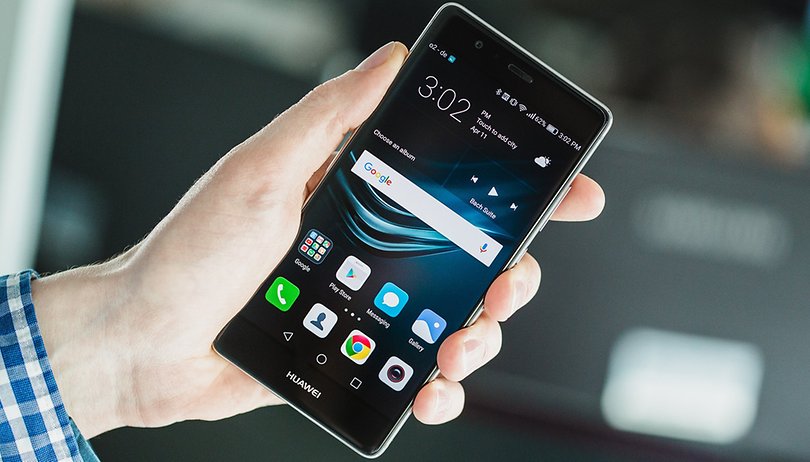 The Huawei P9 and the P9 lite are both well-regarded phones from our reviews. Nevertheless, there have been a few problems. We've managed to identify some of them and can now show how to resolve these issues.
Jump to a section:
Huawei P9 (lite): push notifications
Some P9 and P9 lite owners reported that they've been having a few problems with push notifications. Specifically, push notifications for email or messenger apps don't work when the P9 or P9 lite is in standby mode. This issue is due to a faulty interaction between the Huawei software interface and the Android 6.0 Doze mode. It's easy enough to get around this problem, but you will need to change some settings.
First go to the Battery manager, which you can find under Settings > Advanced settings. Here, there are two tricks you can use: under Protected Apps, you can exclude apps from the Doze mode, by just selecting the app that is causing the problem. You can also set the power saving mode to Performance. Now the problems should be fixed. If this is still not the case, the next step takes you deeper into the app settings: Settings > Apps > Advanced > Ignore optimizations. Here you can type the word "Allowed" at the top of the screen and then select "All". Now look for the affected app in the list and select it. After this, just select "Allow."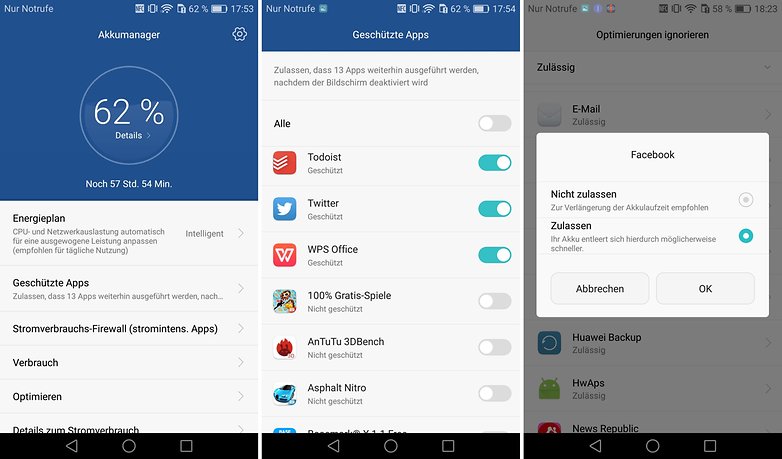 Huawei P9 (lite): alternative launcher
If you want to use an alternative launcher - for example, to retrieve the app drawer - you're in for a surprise: after installing a launcher, Android will always ask you for the desired starter when you press the Home button. This isn't the case with the P9 or the P9 lite. Instead, you'll need to enable the launcher deep in the Settings menu:
Settings > Apps > Advanced > Default App Settings > Overview
Select the currently installed launcher.
Then you'll have to push away a dialog box, as Huawei will warn you about how this option can affect your battery consumption and some other annoying consequences.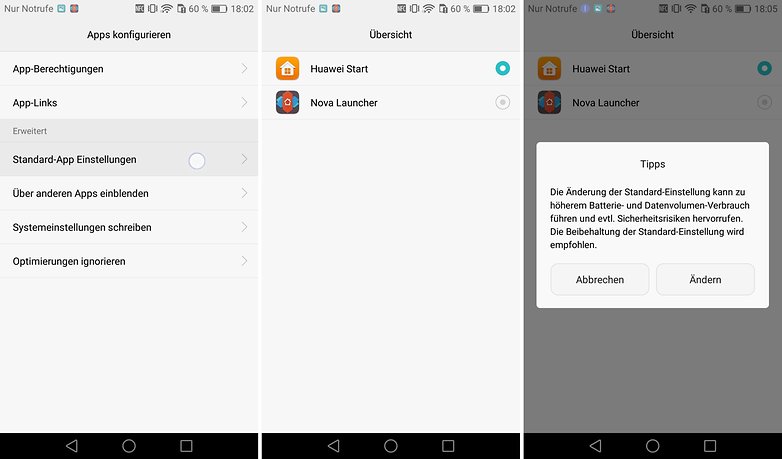 Huawei P9 (lite): unresponsive (or under-responsive) touchscreen
Some owners have also been reporting some issues with the touchscreen, where the device only responds when you press down firmly or doesn't react at all. Unfortunately, the cause of this problem hasn't been identified yet, but there are a few indicators: some users only started to experience these problems after they had installed an update. Some have resorted to a factory reset, but again this has not resolved the issue. So, under the circumstances, there's a strong chance that this may be a software problem and Huawei will need to do something about it.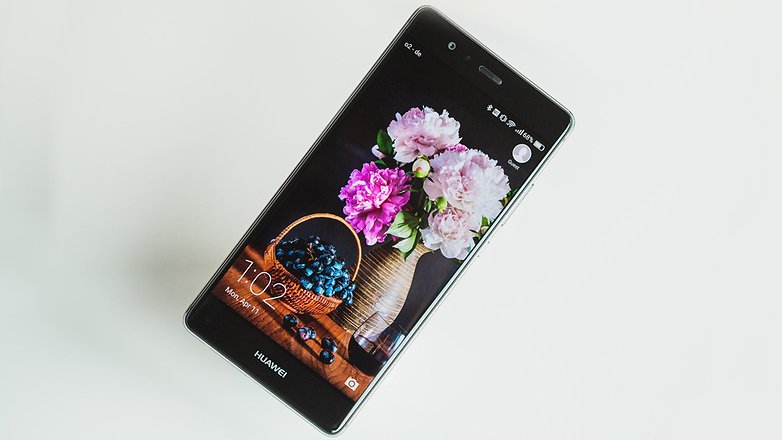 Huawei P9 (lite): auto-rotate doesn't work
The function to rotate the display automatically is found by default in the speed settings. If your display does not rotate automatically, even if the function is activated, you can do the following:
Make sure the function is activated. You can do this by going to Settings > Display > Auto-rotate
Make sure the app supports the function as well (not all apps do)
Restart your phone. If this doesn't help, try doing a hardware reset (but remember to do a backup first!)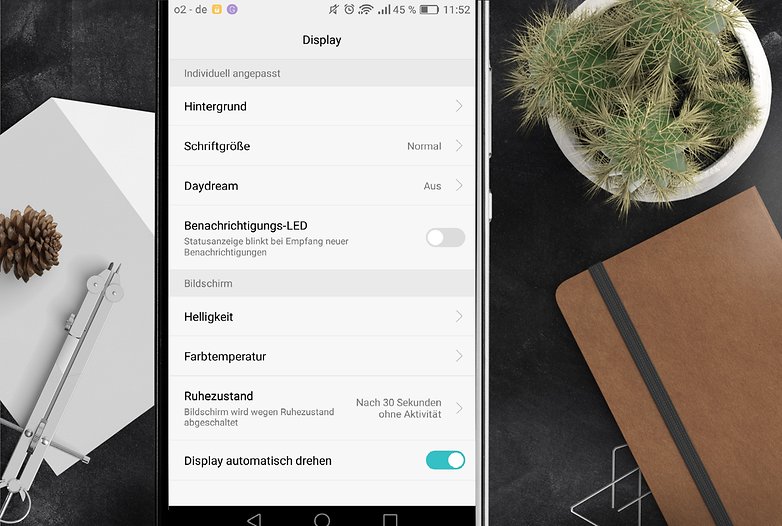 Huawei P9 (lite): the screen turns black for some apps
Some users have been reporting that the screen turns black on some apps. This indicates that you have too many active apps working simultaneously on your smartphone. The problem can usually be resolved with a simple restart.
If the problem persists after you've restarted your device, you can use the pre-installed phone manager to clear the cache and close any unused apps. If this still doesn't help, try reinstalling the affected app.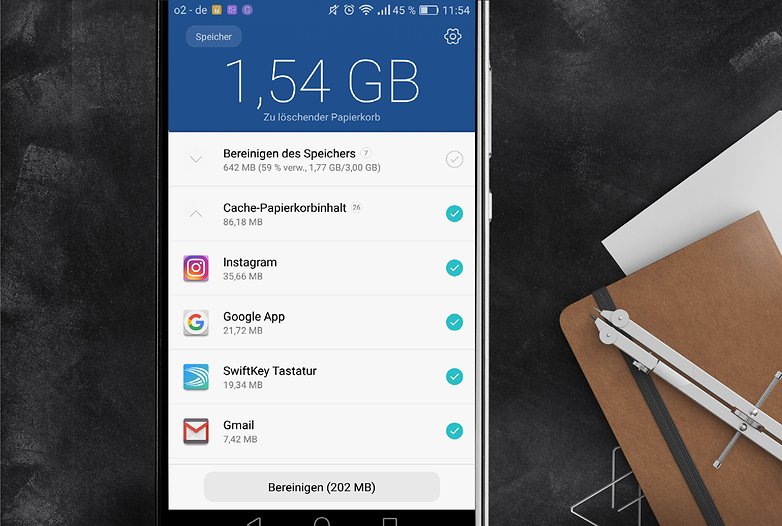 Huawei P9 (lite): camera issues
One of the biggest selling points of the Huawei P9 and P9 lite has been its camera. So, when users start complaining that they haven't been able to switch between photo and video modes, it's a pretty substantial problem. Happily, there is a solution. To resolve this issue, first make sure you have enough memory available. Then, under Settings > Apps > Camera > Memory, delete the cache and then the data.
After that, you should either restart your smartphone or reset the hardware. If the problem persists, try using an alternative camera app.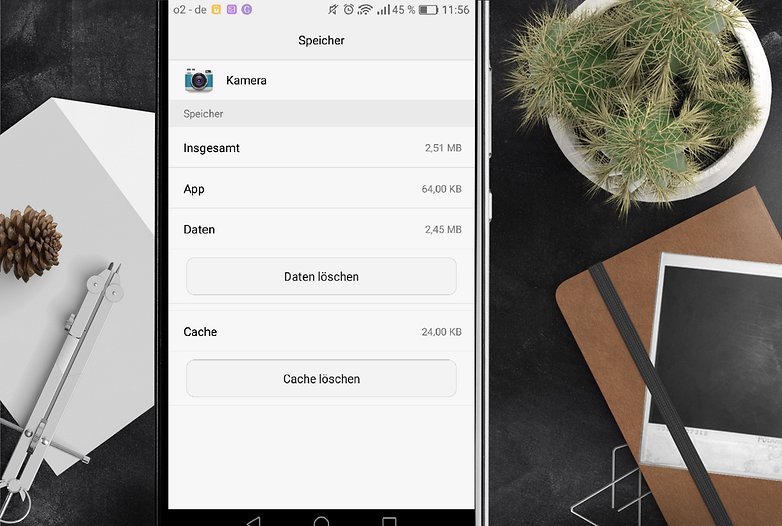 These are the main problems that we've heard of - but that's not to say there aren't any others. Have you been experiencing problems with your P9 or P9 lite that we haven't covered here? Have you come up with any troubleshooting solutions of your own? Let us know in the comments below.