Huawei EMUI 8: Definitely not the evolution we were hoping for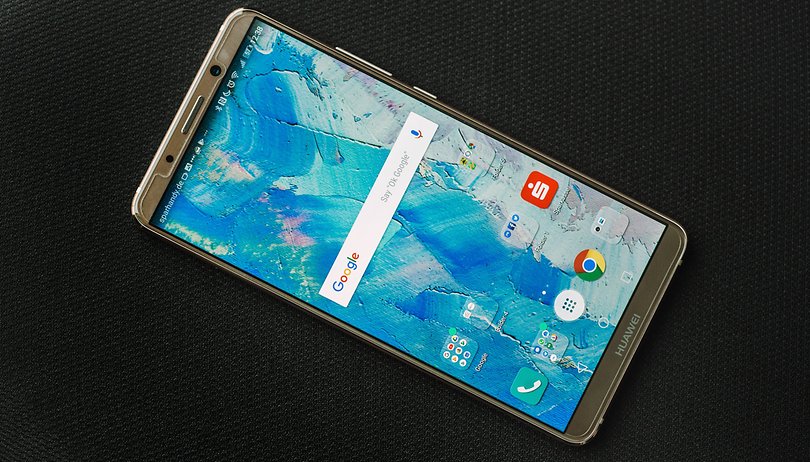 Huawei is one of the first manufacturers to have an Oreo-based smartphone in its portfolio with the Mate 10 Pro. Its customized EMUI 8.0.0 will also be rolled out to other Huawei smartphones, bringing new features along with some quirks that we will take a closer look at below.
Android 8.0 itself brings numerous improvements that make it much easier to work with your smartphone. The first improvement that deserves mention is automatic form filling followed by changeable icons with context menus, Picture-In-Picture, improved Bluetooth, app links for highlighted text massages, support for multiple displays and theme preparation using Substratum, all of which are some of the benefits of this major update. However, it's up to manufacturers, like Huawei, to implement these functions in their variants.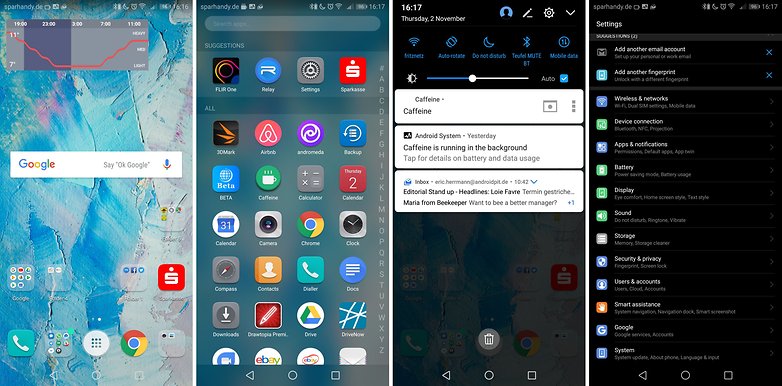 EMUI 8 is the successor to EMUI 5.1
Huawei is skipping a few version numbers, making it seem that the Android and EMUI versions are now the same. Both Android and EMUI version 8.0.0 are running on our review devices, the Mate 10 Pro and Mate 9. Whereas Android obtained some new features when updating from 7.1 to 8.0, the jump from EMUI 5.1 to 8.0 was not such a major one. Au contraire, Huawei hides some of the new Android features or implements them in an incomplete manner.
Context menus are available, but hardly given attention
First and foremost, anyone hoping for a comprehensive facelift of the Huawei interface from the version jump will be disappointed: EMUI 8 looks like EMUI 5 at first glance (and at second glance, too): Huawei made no changes to the user interface. You may stumble across the new context menus in the app icons; to do so, press and hold the app icon for 300 milliseconds.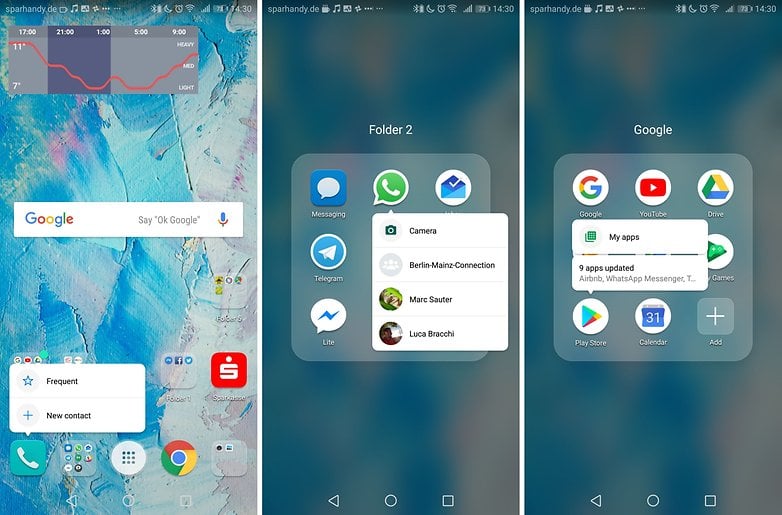 A comparison between third-party apps such as Twitter, WhatsApp, or Inbox and a Huawei app like the telephone reveals that Huawei is not taking advantage of this feature: Instead of placing you favorite contacts in one or two of the entries, you get a deep link to the app's favorites section as a sort of consolation. In any case, the context menu entries can be individually placed as shortcuts on the homescreen, even if this hasn't been made clear.
App Fill: You can only fill with Google
Huawei's initial implementation of the autofill API seems flawed. The choice of autofill service does not appear in the settings' search function and you manually need to look for it instead; it is located in both the default apps and input method menus. For some reason, third-party apps such as Lastpass do not detect that an Autofill API-compatible Android version is being used and thus, you are stuck with either Google's Autofill service or none at all. Huawei still hasn't fixed the error, even after two updates for the Huawei Mate 10 Pro.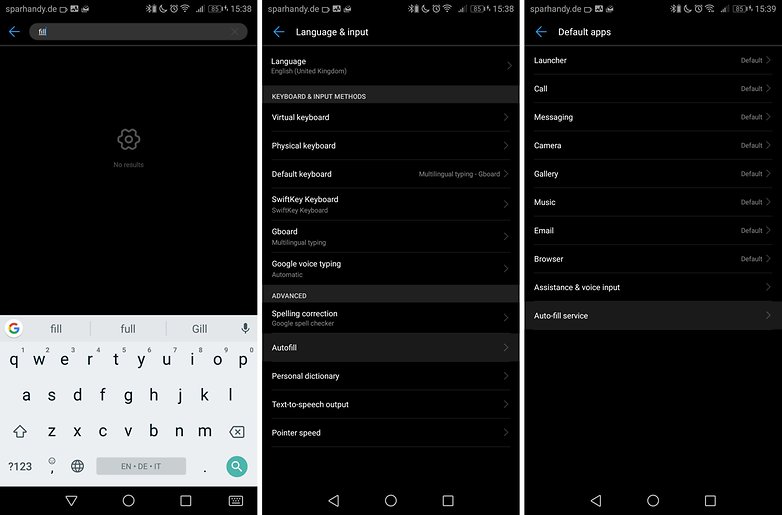 Quirks and features
EMUI 8 is still new and requires quite a number of updates until it is mature. When the Mate 10 Pro review was completed, the software was newly updated to version 8.0.0.111(C432) and therefore ran smoothly. In contrast, the next and still latest update to version ~115 brought about numerous problems.
Since the update, notification pop-ups have almost always caused the user interface to freeze, which already made me miss an incoming call. The alarm failed numerous times, which is a problem that Sophia had also observed with the Honor 8 and EMUI 5. It seems as if Huawei alternates between releasing features and then bug fixes.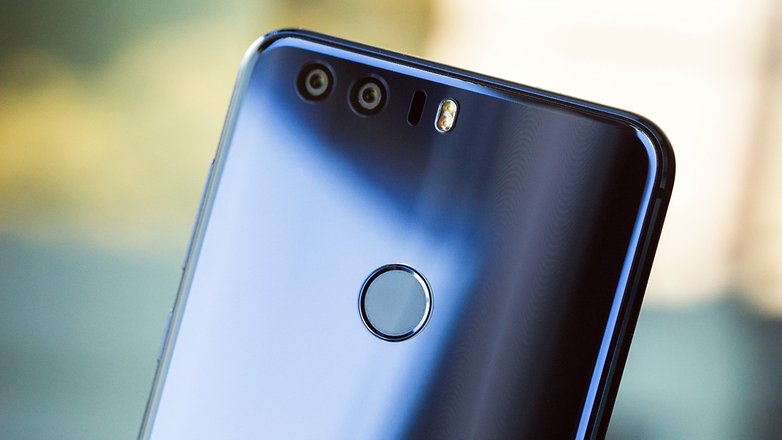 In addition, the EMUI interface in some ways behaves annoyingly different from the Android standard: If you install a third-party launcher, you first need to go out of your way and enter the default apps menu to activate it. Nearly every other manufacturer's Android interface lets you select the new launcher simply by pressing the home button.
These baffling software decisions even extend to parts below the interface: Huawei once again foregoes the A/B partition system for background system updates that was introduced in Android Nougat, which is annoying since the smartphone's initial system updates put it out of commission for quite some time. The A/B system would reduce the process to a conventional restart that hardly takes a minute.
But a lot has currently changed for the better; one such example is that you can finally use the fingerprint sensor with a pattern lock. And as a consolation, Huawei offers Phone Clone, the only good 1:1 backup feature on the market for Android smartphones, as long as both devices are from either Huawei or Honor. However, we had already praised this feature in an older article on EMUI 5, in addition to numerous other EMUI features that are still there:
Verdict
In light of all the criticism, I have to hand it to Huawei for significantly improving their software like no other manufacturer has. However, when adapting the interface to the world market from the Chinese market, minor mishaps occurred. On the top of that list were the missing notifications, since EMUI's automatic battery saver system had automatically killed the background processes of chat apps, but you can now control this manually.
Nevertheless, the remaining day-to-day defects are consistently annoying and prevent me from unconditionally recommending these otherwise outstanding devices.
Which EMUI quirk do you think Huawei urgently needs to change? And which feature do you think is great and would make you want to keep buying Huawei or Honor devices?