How to Use Double Tap Gesture on Any Apple Watch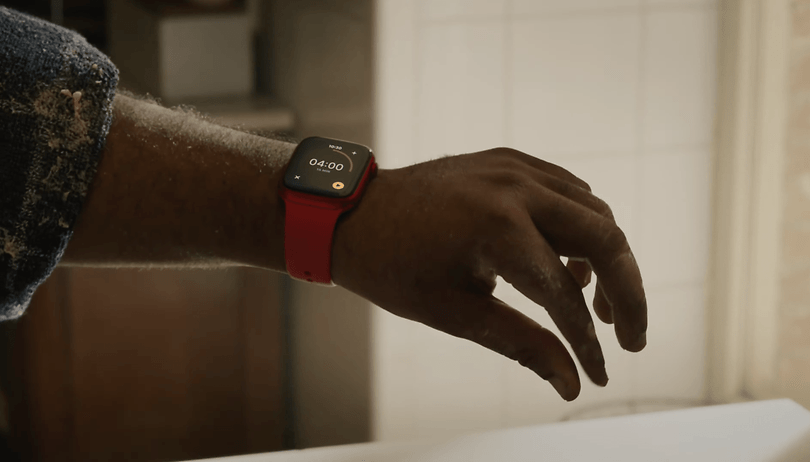 Apple's Watch Ultra 2 and Watch Series 9 added a new gesture-based feature called Double Tap. While Apple says this is exclusive to the two watches, comparable gestures have actually been available in older Apple Watch models, such as the first Watch Ultra and Watch Series 8. nextpit tells you how to activate and use the feature on supported models.
How Double Tap works on the Apple Watch Ultra 2 and Series 9
The Double Tap gesture essentially lets you control your Apple Watch based on the movements of your main hand and fingers. It can do basic triggers like answering an incoming call or dismissing a timer by tapping your index and thumb twice. It can be handy in cases where your other arm is occupied.
This also works when navigating on the menu and opening an app similarly found on some Samsung Galaxy watches. However, the action of Double Tap is limited to a single trigger and available on-screen buttons. You will need to activate the hand gestures if you want extra flexibility.
Additionally, the feature will not be available right away on the Apple Watch Ultra 2 and Watch Series 9. The iPhone maker planned to activate the feature through a software update in October.
Alternative for Double Tap on older Apple Watches
As for other Apple Watch models not supported by Double Tap, it can be replicated through the Hand Gestures of Assistive Touch under the accessibility settings. But unlike the limited function of Double Tap, users of older watches can customize the different gestures and map a different trigger to each action.
Which Apple Watch models are compatible with Assistive Touch and Double Tap
If you have the original Apple Watch Ultra, Watch Series 4 or later, and original Watch SE or later, you should know there are already four hand gestures available under Assistive Touch, including variations of pinching and clenching. These are the Apple Watch models supported by standard Assistive Touch and Double Tap.
Apple Watch SE
Apple Watch SE 2
Apple Watch Series 4
Apple Watch Series 5
Apple Watch Series 6
Apple Watch Series 7
Apple Watch Series 8
Apple Watch Ultra
Apple Watch Ultra 2 (with Double Tap)
Apple Watch Series 9 (with Double Tap)
How to activate Double Tap and other hand gestures for older Apple Watch models
For the Apple Watch Ultra 2 and Watch Series 9, Double Tap is shipping with the watchOS 10.1 firmware. The feature is predicted to work right out of the box without the extra steps of manually activating it. Apple could likely add an option from the accessibility settings to disable this if you like.
As for other Apple watches, Assistive Touch and Hand Gestures should be enabled from the accessibility settings to mimic Double Tap. Likewise, users of Watch Ultra 2 and Watch Series 9 can also take advantage of the other accessibility features such as pinching or clenching by setting these up in the same settings.
Here's how to access the settings and activate Hand Gestures on a compatible Apple Watch:
Open the Settings on your watch.
Scroll down and select Accessibility.
Scroll down below and look for Assistive Touch.
Toggle it on to activate the hand gestures.
You can try out each gesture.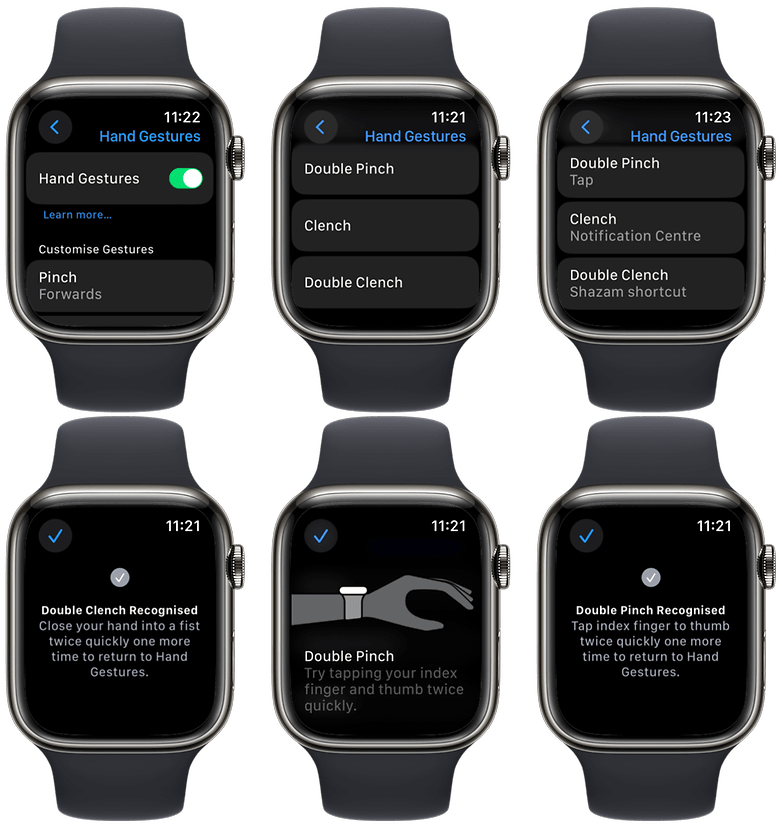 It is also possible to activate Assistive Touch gestures via the Watch app on iPhones. Below is a step-by-step guide:
Open the Watch app on your iPhone.
Select Accessibility from the listed menu.
Inside the settings, toggle on Assistive Touch.
Now select Hand gestures and toggle it on.
Alternatively, you also customize each gesture with a different action.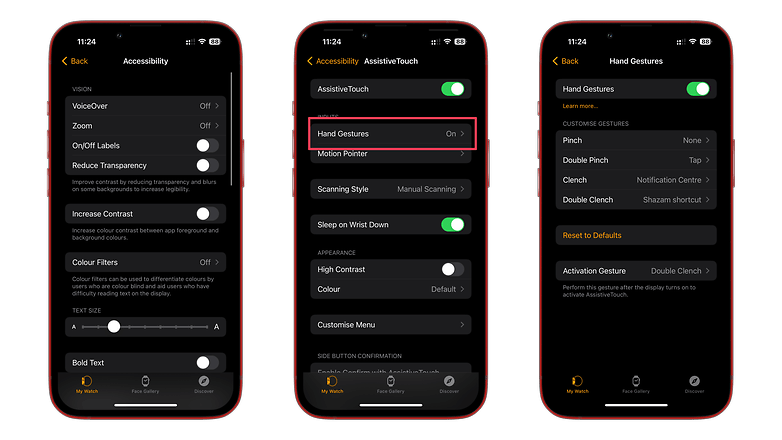 How to use Double Tap
Apple's Double Tap for the Watch Ultra 2 and Watch Series 9 would likely work right out of the box after updating them to watchOS 10. Meaning you don't need to set up or manually activate it before using. However, you need to take note that your watch should be unlocked or the screen is awake to initiate double tapping.
With Double Tap you can perform actions in select apps and areas. It is denoted by a hand icon wrapped by a circle appearing on the available area or app after the gesture is used. But again, the equivalent function is already pre-defined and limited for each supported app.
Unlock our wake your Apple Watch Ultra 2 or Watch 9.
Double-tap to scroll from the menu or widget cards.
In apps and tools, basic actions can be triggered by double tapping.
How to use Hand Gestures from Assistive Touch
If you use Hand Gestures, however, the possible actions are expanded. For example, you can assign a certain gesture to open a pointer or watch's action menu, and both are other accessibility features you can utilize on top of Hand Gestures. These are the default gestures:
Pinch - Forward navigation control.
Double Pinch - Backward navigation.
Clench - Tapping or selecting an action or button.
Double Clench - Open the action menu shortcuts.
A nice touch to avoid accidentally triggering the hand gestures is that you need to set an activation gesture like Double Clench as the default. Subsequently, this allows you to unlock and immediately use the different hand gestures without touching your watch's display to wake it up.
Lastly, another advantage of Assistive Touch is that you can remap the default gesture to a different one, greatly expanding the uses of these gestures.
Which do you think is a more essential Apple Watch feature, the Double Tap or Assistive Touch? Would you find the Double Tap too basic? Let us know your answers and if you want to see more guides related to the new Apple smartwatches.