How to use Apple app tracking blocker on your iPhone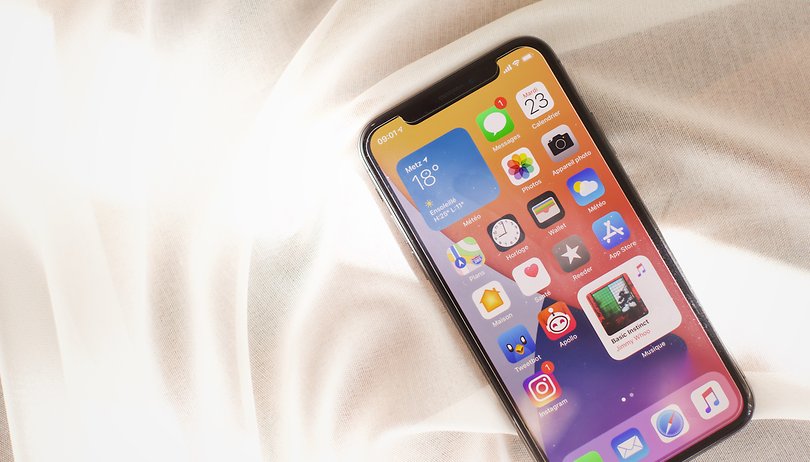 One of the most lauded features in the new iOS 14.5 was the degree of transparency in apps that track you, also known as AT&T. This feature provides you with more control over just which services are using your data for targeted advertising purposes, for instance. In this article, you will learn how to make the most of this feature that enables you to block the tracking activities on your iPhone.
Let's start right from the beginning: what is Tracking Transparency in Apps and why is it so important? AT&T forces app developers to request your permission to track your activity on third-party apps and websites on your handset.
As you know, many apps collect data generated by you in your daily smartphone usage in order to personalize ads. This happens when it shares your actions with data broker services. Hence, if you grant permission for an app to track your activity, said app may share information about you or your device with other services. This information ranges from your user ID to your name, email, and even location.
Once that data is merged with one service and another, you end up as a plump target for targeted ads and advertising metrics.
With transparency in tracking, Apple gives you the chance to choose with whom you want to share your activity between apps. In order for that to happen, you will first need to enable the tracking feature. This is because, by default, iOS 14.5 does not allow any app to track your activities across apps and websites. By enabling it to "allow request" tracking, you will be able to pinpoint just which applications are allowed to share your data between apps and other sites.
It's worth noting that this is not an exclusive feature found in the iPhone's operating system, but it is also available for iPad or for iPod Touch with their respective operating systems version 14.5 or higher.
How to use Transparency in Apps Tracking on iPhone
As I mentioned earlier, the operating system will automatically prevent any installed app on your smartphone from tracking your activities by default. However, through the "Allow Apps to Request to Track" option, you will have full control over which services can personalize its offers for you.
On iPhone, go to Settings > Privacy > Tracking.
Enable Allow Apps to Request to Track (this lets you enable apps to request to track your activity across. apps and websites from other companies).
Once you're done, installed apps on your iPhone will be forced to ask for permission to track your activities. As you can see in the screenshot below, you can either check or uncheck the tracking option for each individual app using the slider button.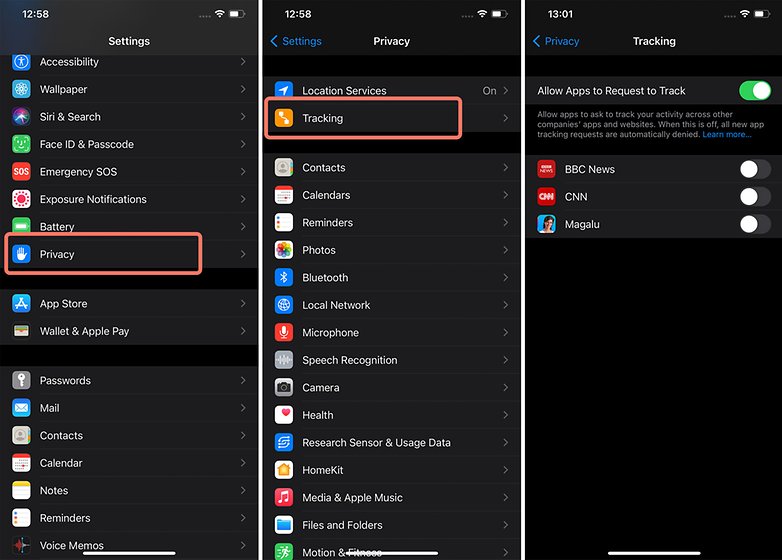 Of course, not all apps go about collecting your personal information behind your back. This means only those that actually perform data tracking in order to optimize its service will appear. In fact, this option will only appear the first time you launch the app after enabling the request permission on your iPhone.
Subsequently, in order to allow or revoke access, it is a simple matter of adjusting the parameters in Settings > Privacy > Tracking.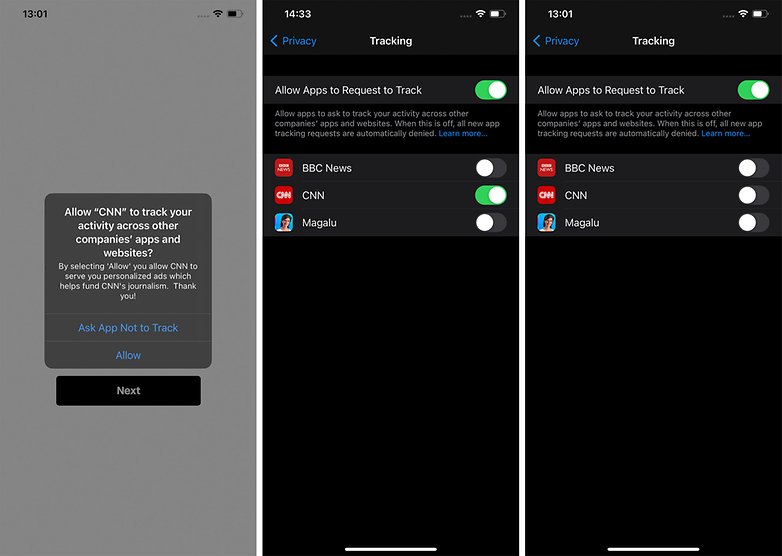 Apple reported that in some cases, the "Allow Apps to Request to Track" setting is disabled. Among such possible scenarios, the company has highlighted three cases below:
For users with child accounts or are below 18 years of age by birth year, and logged in with an Apple ID;
If the Apple ID is managed by an educational institution or uses a configuration profile that limits tracking;
If the Apple ID was created within the last three days.
In addition, one should also take note that apps from the same company, such as Facebook, Messenger, Instagram, and WhatsApp, can still track your activities between each other.
So, are you already using AT&T on your iPhone, iPad, or iPod Touch? Were you surprised by any apps that requested data tracking on your handset or mobile device?