How to speed up the Galaxy S5 for faster performance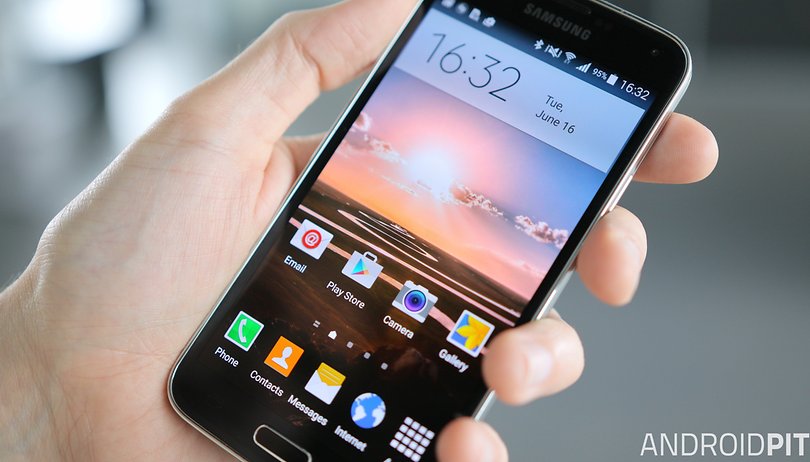 The Galaxy S5 may be getting older, but that doesn't mean that you should accept it slowing down. With a little proper maintenance and a few wise choices, you can make the Galaxy S5 faster. Besides regular updates and the occasional factory reset, there are a few other simple things you can do to speed up your Galaxy S5, so let's get started.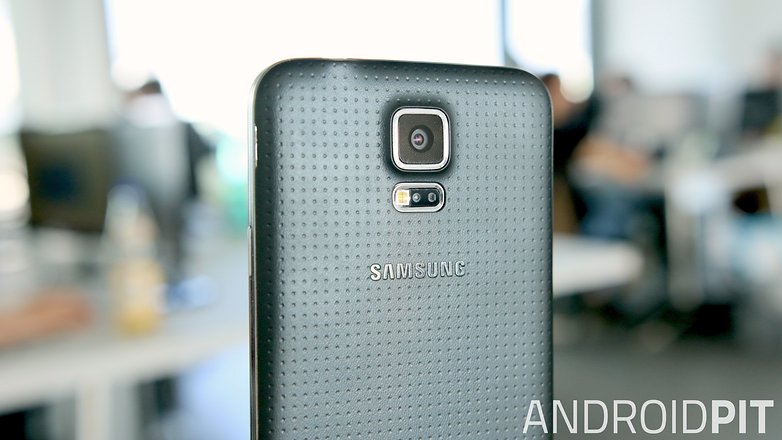 1. Delete cached data
Over time, your Galaxy S5 will start building up all kinds of miscellaneous data and cached app info. While this cached data is designed to open apps faster, it can get out of hand. Occasionally clearing cached data is a good way to keep things fresh, even if the first app launch after doing so is a little slower. Go to Settings > Storage > Cached Data > Clear Cached Data > OK.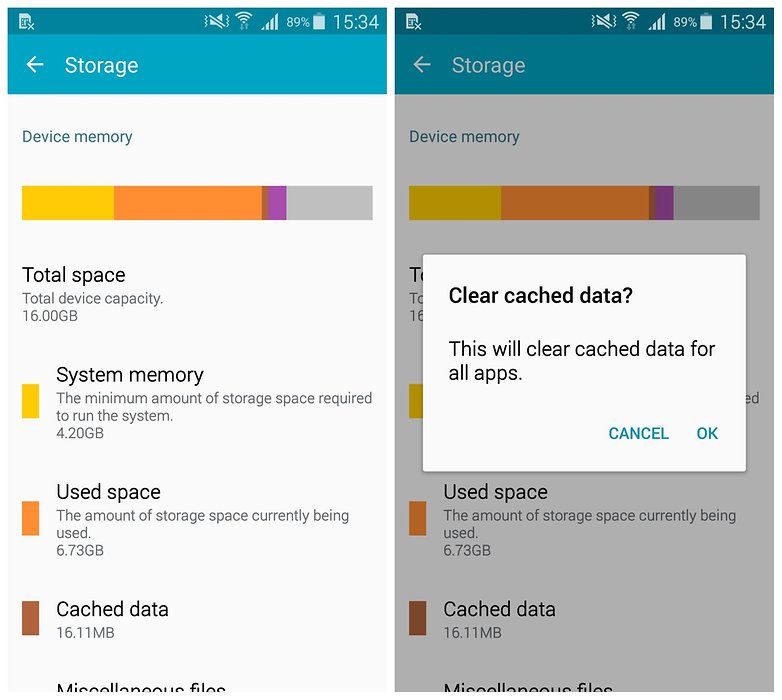 2. Get an alternate launcher
Part of the reason that Samsung devices are not so fast is because TouchWiz is not the fastest launcher. While you can't solve all of your lag problems with a custom launcher, you can remove some of the issues that TouchWiz brings.
Your Samsung apps will still to run as Samsung coded them but at least your home screen response will get a bit of a boost. Head to the Google Play Store or check out our list of the best alternate launchers for Android and find one you like.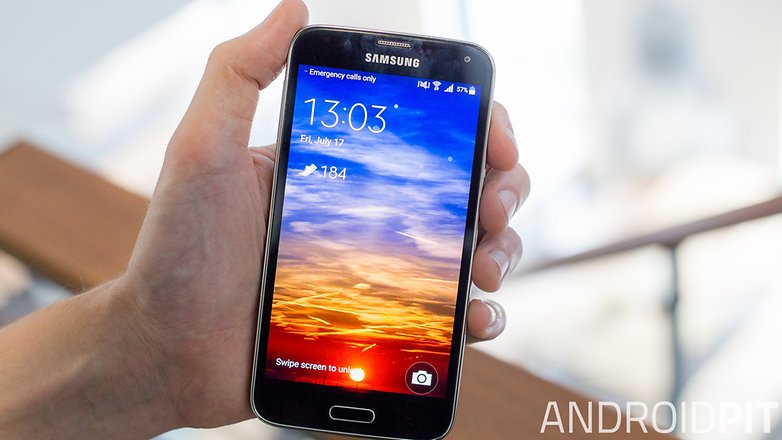 3. Stop apps from running on startup
There's so many apps on the Galaxy S5 that when they all start syncing and running processes at startup, the experience is not what you'd call a good one, especially if speed is of the essence. If you have root access you can use an app like Greenify to automatically freeze the apps that you don't want running on startup.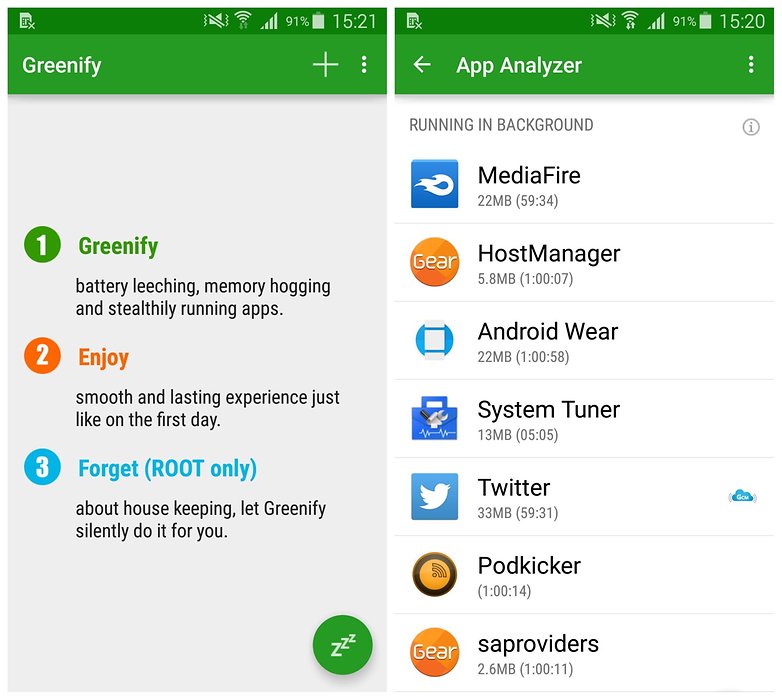 If you don't have root access you can still use an app such as System Tuner to hibernate apps (although it, too, works better with root permission). There's a wide variety of system management apps available, but we don't recommend 'app killer' apps because all they do is temporarily kill processes that simply start straight back up again.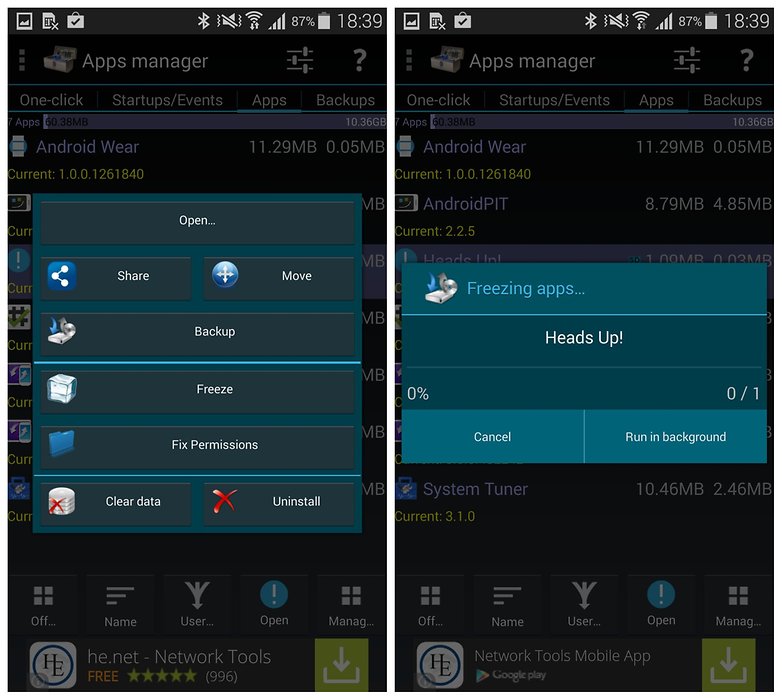 4. Disable or uninstall unnecessary apps
Speaking of managing apps, you can also go into your Appliction Manager settings and disable any apps you aren't using. You can also open the app drawer and tap the overflow menu at the top right and then Uninstall/Disable Apps to do a lot at once. Some apps can be uninstalled directly and others can simply be Disabled. Disabled apps can be re-enabled in Settings > Application Manager > Turned Off.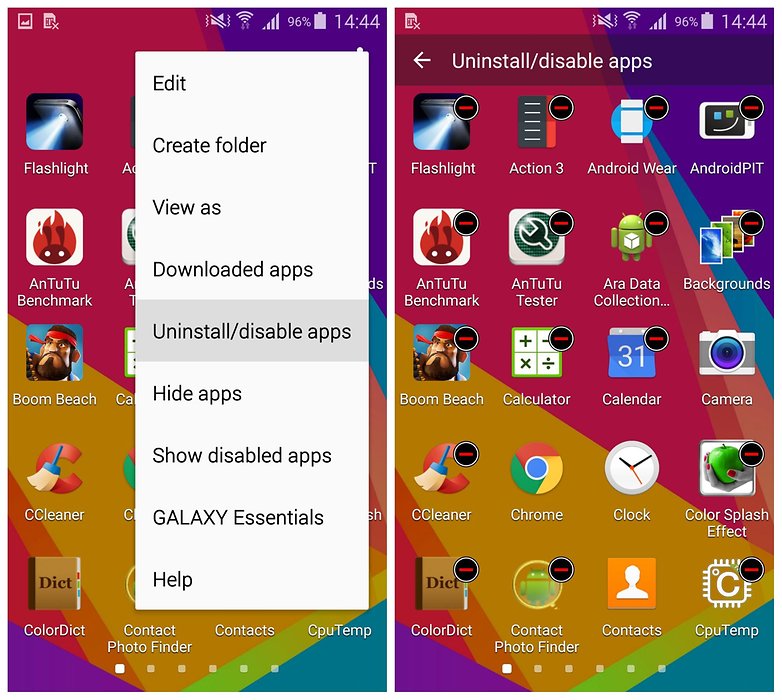 5. Manage your update schedule
Likewise, check your individual app settings, especially Google apps, and make sure they aren't all set to automatically sync unless you really want them to. If you've got 15 Google apps all syncing at the same time, you'll be bogged down until they're all done.
The same logic goes for updating apps: stop automatic updating of apps in the Play Store. If you turn your phone on and have 30 apps all updating simultaneously you're not going to be posting that new Instagram picture of your dinner any time soon. To do this for all apps, follow our guide above or find out how to stop Samsung apps from auto-updating.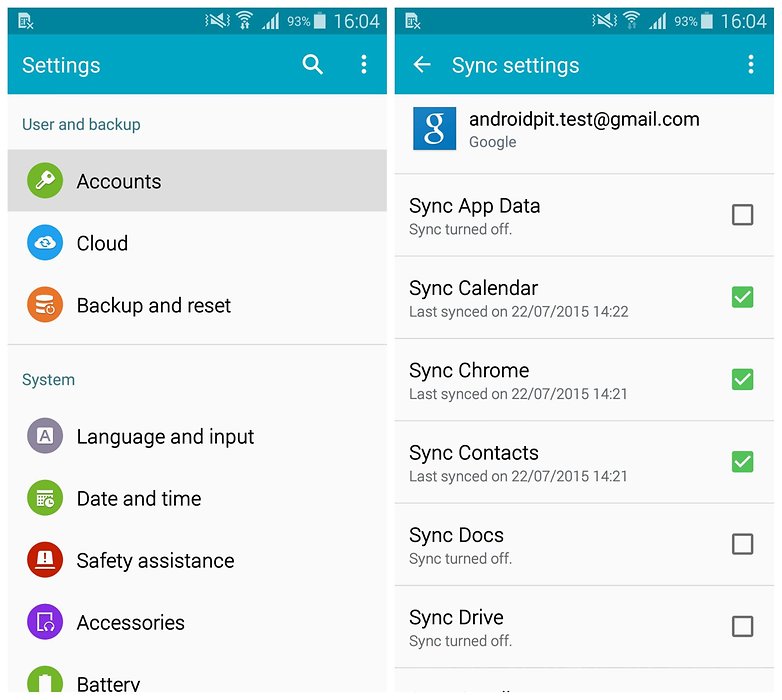 6. Disable animations and transitions
There's a few other options in your settings that can make your Galaxy S5 feel faster. First, turn off your unlock animation. That little ripple effect when you swipe your lock screen doesn't need to be there. Go to Settings > Lock Screen > Unlock Effect and choose None. You'll now be able to unlock your phone much faster.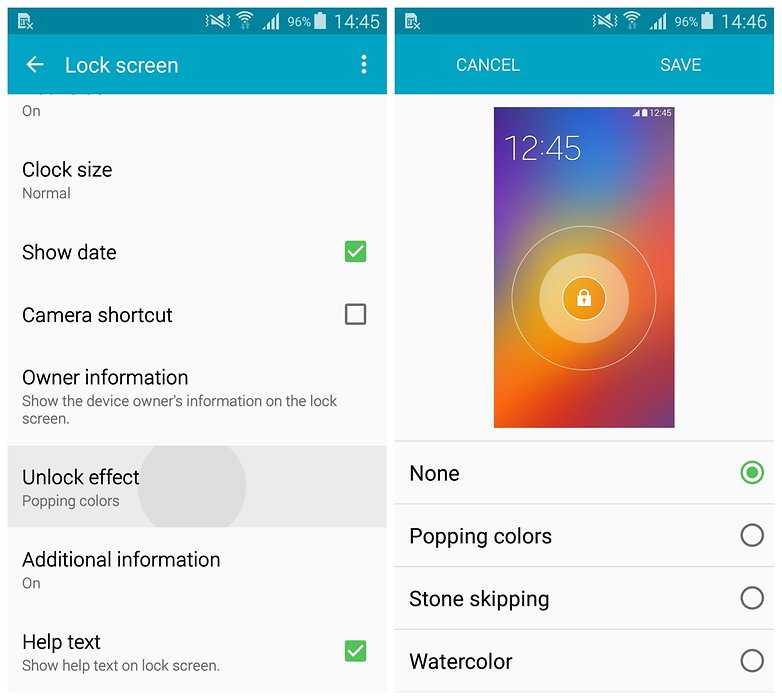 Next, disable your home screen transition effects. These are the navigation animations you see when you swipe between home screens. Again, they may look nice but they make everything feel slower. Long press some blank space on your home screen and tap Home Screen Settings > Transition Effect > None.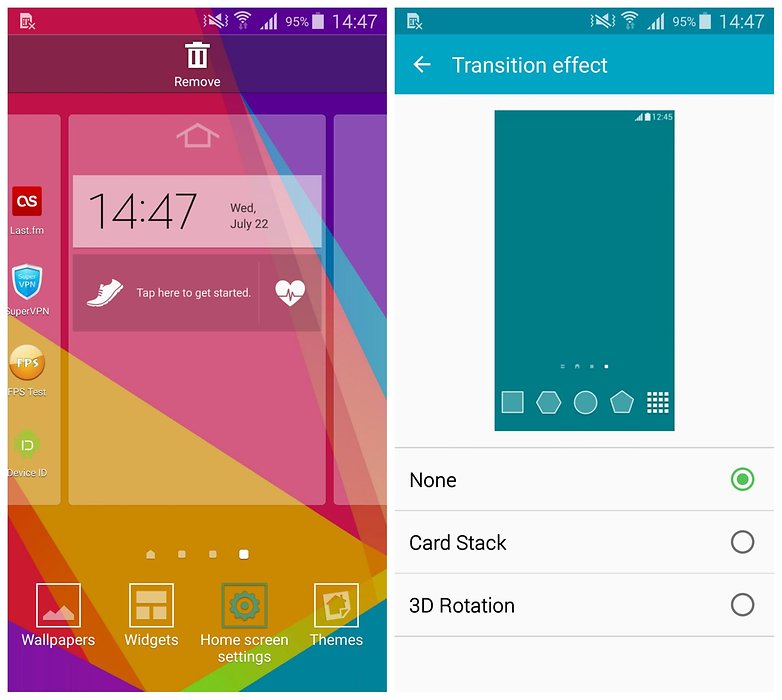 Lastly, you want to disable some slightly geekier animations. First, you need to get your Developer Options enabled by going to Settings > About Phone and tapping Build Number seven times. Back up a step and you'll see Developer Options in your settings menu.
Scroll through Developer Options until you find the section for animations and drop the following options to off: 'Window animation scale', 'Transition animation scale' and 'Animator Duration Scale'. (You should individually set them to a higher number first, like 10x, just to see what they do before ditching them.)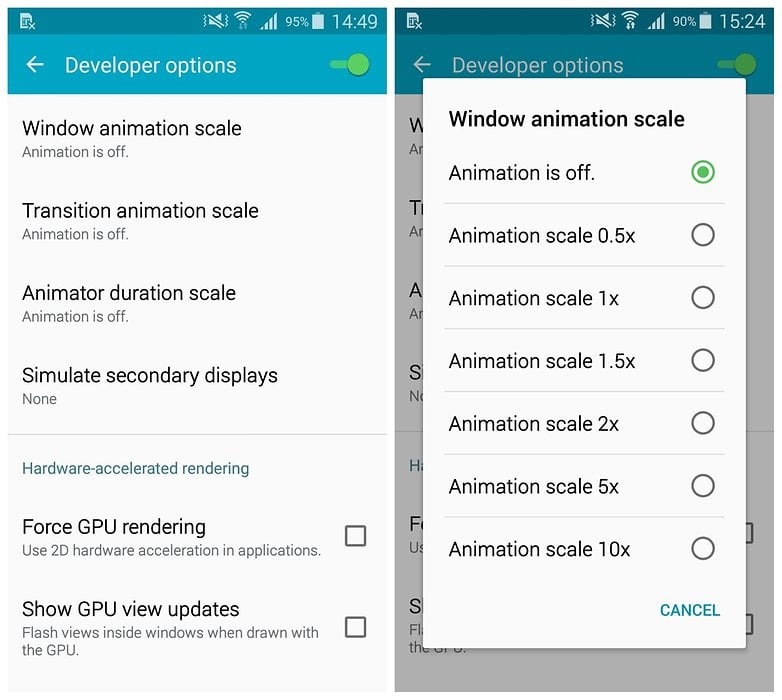 7. Get rid of widgets
If you've pretty much left your S5's home screens as Samsung set them up, then you're actually wasting a lot of power and performance, not to mention data, just by keeping all those silly widgets updated. From Samsung's Geo News and S Health (which you may not even be using), to Galaxy Gifts, Galaxy Essentials and My Magazine, that's a whole lot of syncing you probably don't need.
My Magazine can be turned off by long pressing the home screen, tapping Home Screen Settings and unchecking the box. Widgets can simply be long-pressed and dragged to Remove at the top of the screen.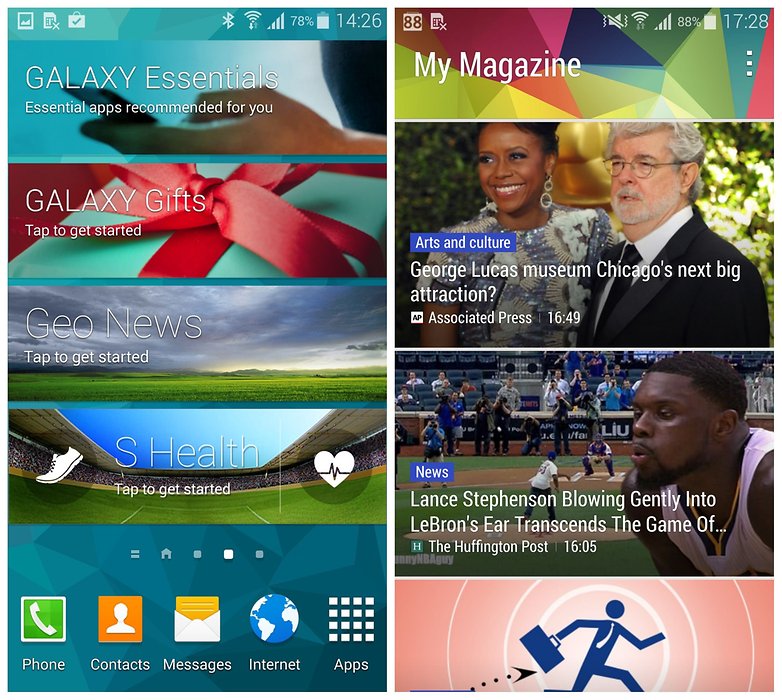 8. Ditch the S Voice shortcut
We recommend this for all Samsung devices. Unless, of course, you actually use S Voice. If you don't, then disabling S Voice as a double-press shortcut from the Home button can actually get you back to the home screen a bit faster. This is because when you hit the Home button once, the S5 waits a second to see if you're going to hit it again to launch S Voice.
If you disable this shortcut, you will instantly be taken to the home screen the first time you press Home. Just double press the home button and hit the action overflow menu button at the top right and go to Settings, then uncheck the box next to 'Open via the home key'. You can also replace S Voice with Google Now.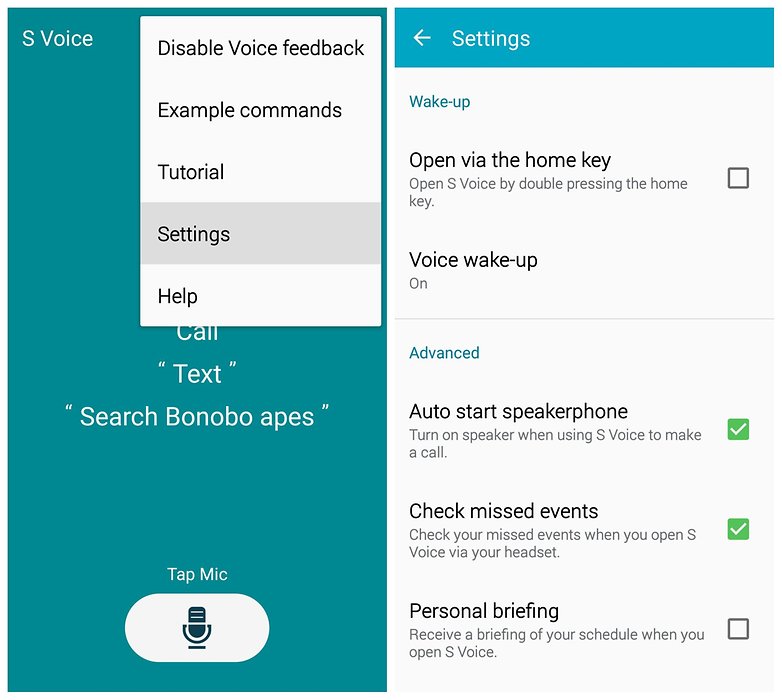 9. Backup and reset for a fresh start
Sometimes all your phone needs is a fresh start. The simplest way to do this is to back up all of your important apps and data and then factory rest your Galaxy S5. The process is quick and easy, and once it has completed you can restore your apps and data and carry on, faster than before. Once you have a backup, go to Settings > Backup and Reset > Factory Data Reset > Reset Device.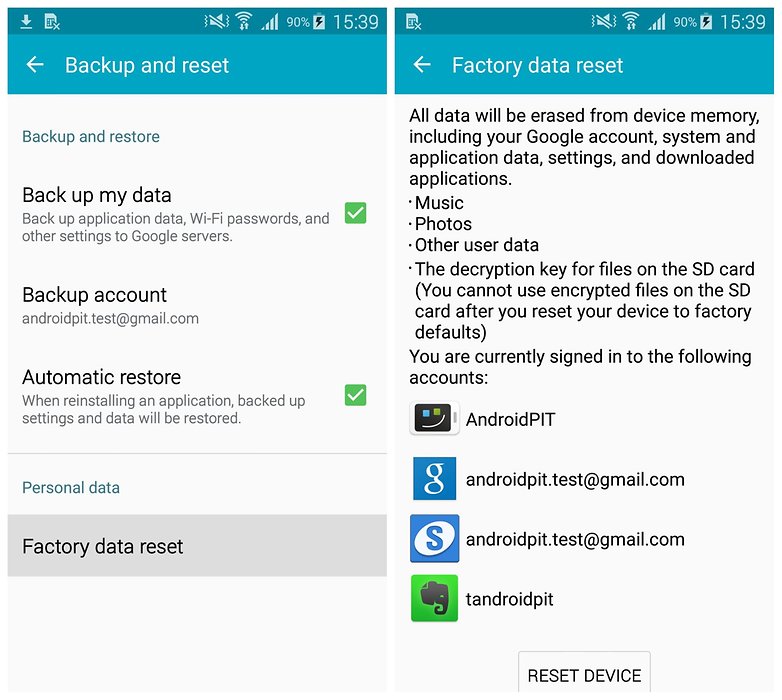 10. Delete bloatware entirely
If you want to take things a step further, then you can also delete pre-loaded apps if you are willing to root your Galaxy S5. Lots of those apps are running background processes, syncing, monitoring, scraping location data and otherwise doing things behind your back that result in a slower S5.
Rooting your phone does come with risks, but if you take the plunge you'll be able to delete all those apps you don't want and speed up your Galaxy S5 at the same time. Once you have root, you can even overclock your processor... but that's a tutorial for another time.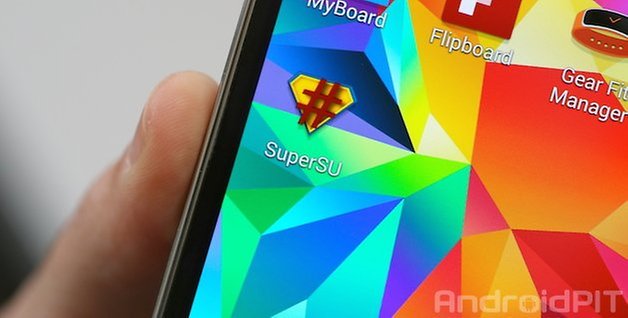 11. Get a custom ROM
With root comes great responsibility, but also great power. This is great if you're sick of TouchWiz slowing your phone down or simply want a radically faster experience. You can, for instance, flash a custom ROM or kernel – the link between the software and hardware on the phone – that has a good reputation for being super fast.
This is also useful once a phone is no longer officially updated by its manufacturer. There's dozens of ROMs and custom kernels for the Galaxy S5 out there, but we'd recommend CyanogenMod for a better-than-stock-Android vibe, or Omega ROM if you'd prefer to retain the TouchWiz feel.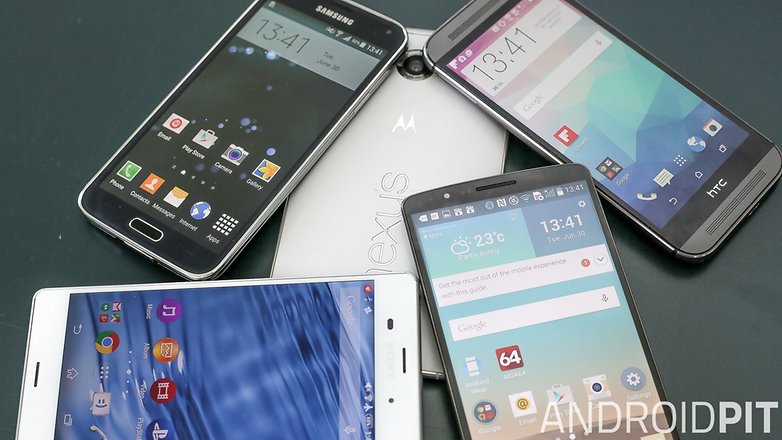 How do you speed up your Galaxy S5? Share your speed boosting tips in the comments below.