How to Play Xbox Games on Your iPhone or iPad?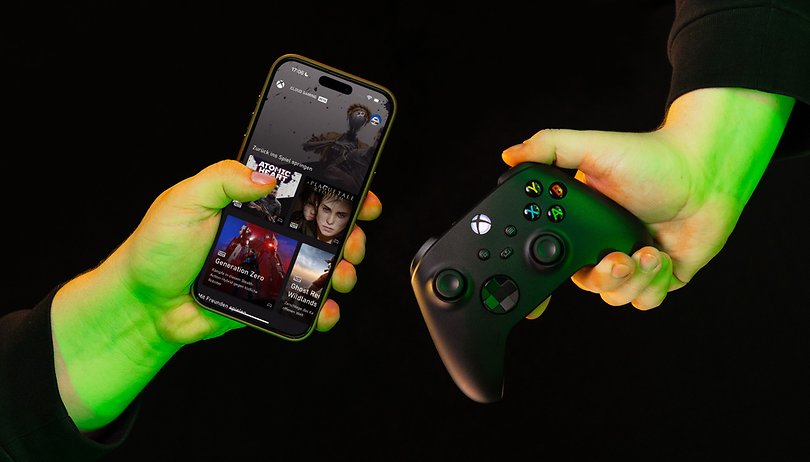 The iPhone 15 Pro (Max) can run console games without any problem. But the game catalog is currently limited to just one title: Resident Evil Village. If you want to play more games on your iPhone, cloud gaming is a good option. In this tutorial, I explain how to play Xbox Cloud Gaming on your Apple iPhone.
Contents:
What is Xbox Cloud Gaming on iPhone?
If you already know the answer to this question, skip this section and go straight to the next for a step-by-step tutorial.
For several years now, Microsoft has been offering a catalog of virtual games which, for a subscription fee, allows you to access hundreds of games and install them on your Xbox or PC. This catalog is called Game Pass.
In Game Pass, and more specifically in its most expensive version—Game Pass Ultimate—you have access to Xbox Cloud Gaming. This allows you not only to access the virtual games catalog and install them on your Xbox or PC, but also to stream games to any compatible device.
You don't need to have a big technical file, everything is managed on a "virtual PC" and via remote servers. Only the speed of your connection matters, and you can run any game on your smartphone or tablet at up to 1080p at 60 FPS.
How do I access Xbox Cloud Gaming on my iPhone?
You need to be an Xbox Game Pass Ultimate subscriber to benefit from Xbox Cloud Gaming. This subscription costs $14.99 per month. Secondly, there is an official Xbox Game Pass application on iOS.
But it won't do you any good. This app is simply for consulting the game catalog, installing games remotely on your Xbox/PC via your iPhone, or managing your account. In fact, to play Xbox Cloud Gaming, you have to go through the web version on Safari. Here's how:
On your iPhone, open the Safari application and go to https://www.xbox.com/play
Log in to the Microsoft account associated with your Game Pass Ultimate subscription.
Once on the Game Pass Ultimate home page, at the bottom of the screen, press the share icon (a small square with an upward arrow).
In the pop-up window that has just appeared, scroll down and press Add to home screen.
Once the shortcut has been created, return to the home screen and click on the shortcut entitled Cloud Gaming.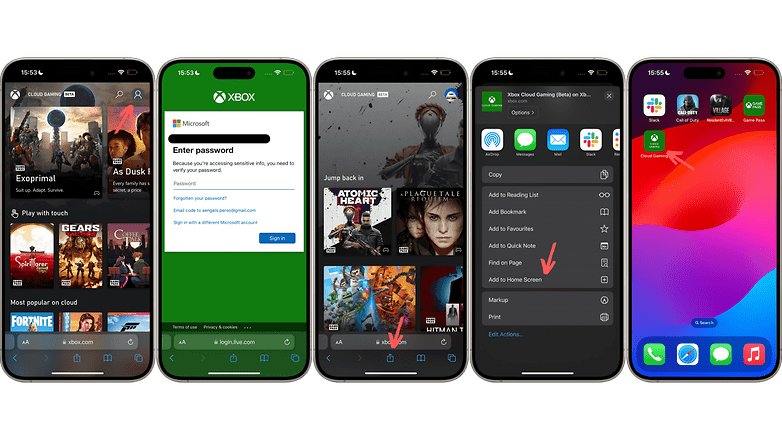 From now on, all you need to do is access your Game Pass catalog via this shortcut. You'll be able to launch all cloud games on your iPhone.
And there you have it, I know, as an iOS user, creating a web shortcut on your home screen must feel like magic. Rest assured, you haven't jailbroken your iPhone and are in no danger of being banned from the cult of the Holy Infinite Loop.
Which iPhones are compatible with Xbox Cloud Gaming?
All iPhone models running iOS 14.4 or later are compatible. In concrete terms, you can take an iPhone 6S released in 2015 and play cloud games on it.
For iPads, all models running iPadOS 14.4 are also supported.
You can check your device's compatibility on Microsoft's official website.
Is a controller essential for Xbox Cloud Gaming on iPhone?
No, but it is. To put it simply, some games feature virtual controls adapted to a touch screen. In theory, you can play them without a controller, since the developers have thought of this problem.
For most games, however, you'll need a controller. These are essentially mainstream games, designed primarily for console and PC. The application will display a warning message if it doesn't detect a controller.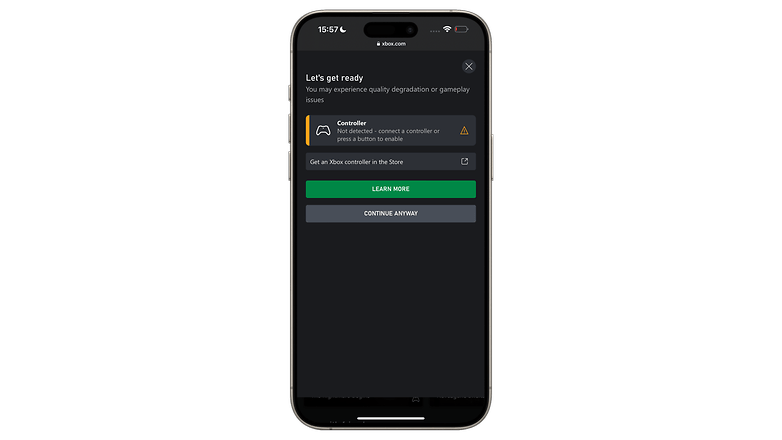 Personally, I use my official wireless Xbox controller. It costs around 60 bucks, excluding special offers. You can also buy an attachment to "clip" your iPhone directly to your controller.
What do you think of this tutorial for cloud gaming on your iPhone via Xbox Game Pass Ultimate? Do you play games in the cloud on your iPhone? Does your iPhone's screen size allow you to play console/PC games, or not?