How to get a stock Android experience on any phone without root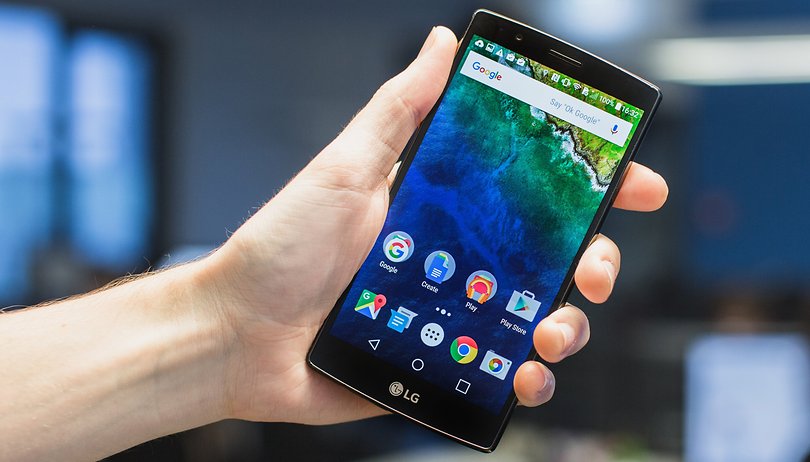 For many people, there's no better user-interface than stock Android. Stock Android is Android as Google intended it, but it's found on only a small selection of devices, such as Google's Nexus range. However, the plethora of Google apps available means it's easier than ever to get that stock Android look and feel on any phone, and you don't even have to root it to do so.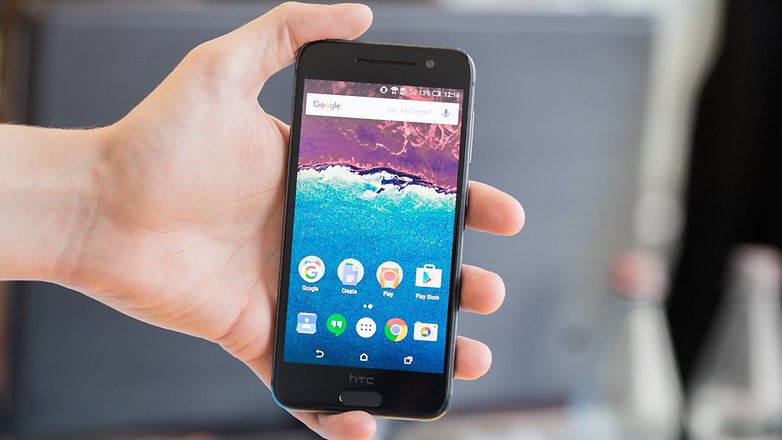 Why would I want the stock Android look and feel?
Android is a free, open-source product, which means manufacturers can make adjustments to it for their own devices. The resulting user interfaces, such as TouchWiz on the Samsung Galaxy S5 or Samsung Galaxy S6, are sometimes seen as lesser Android versions.
If you want an experience closer to how Google intended, simply follow these steps.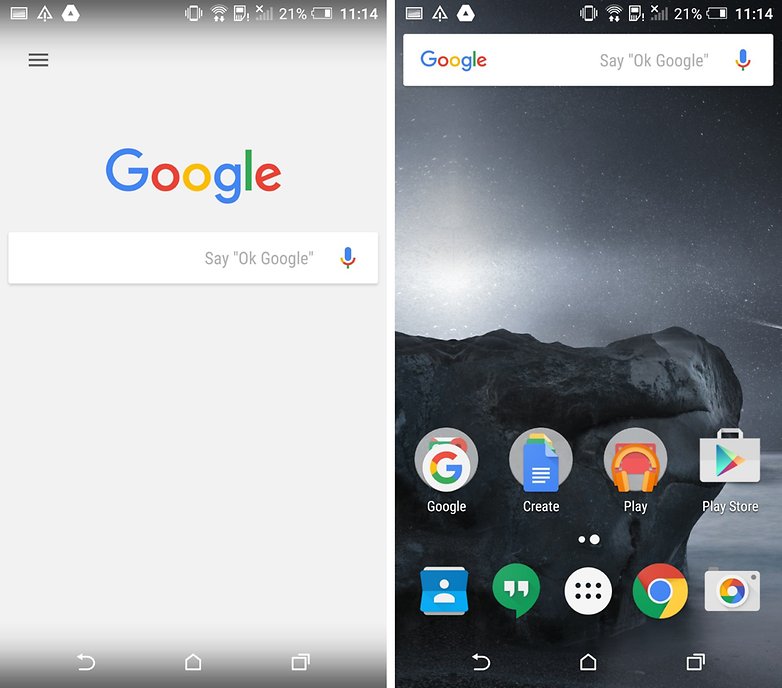 What works:
Below are the stock Android features that you can achieve (or emulate) with this guide:
Contacts
Photos
Camera
Home screen
App drawer
Wallpaper
The phone app
What does not work:
Notifications and quick settings
Faster updates (sorry, folks)
For the stock Android look
The first step to your stock Android transformation is the appearance of the interface. For this, you will need the free Google Now Launcher app. This changes the appearance of your home screen and app drawer.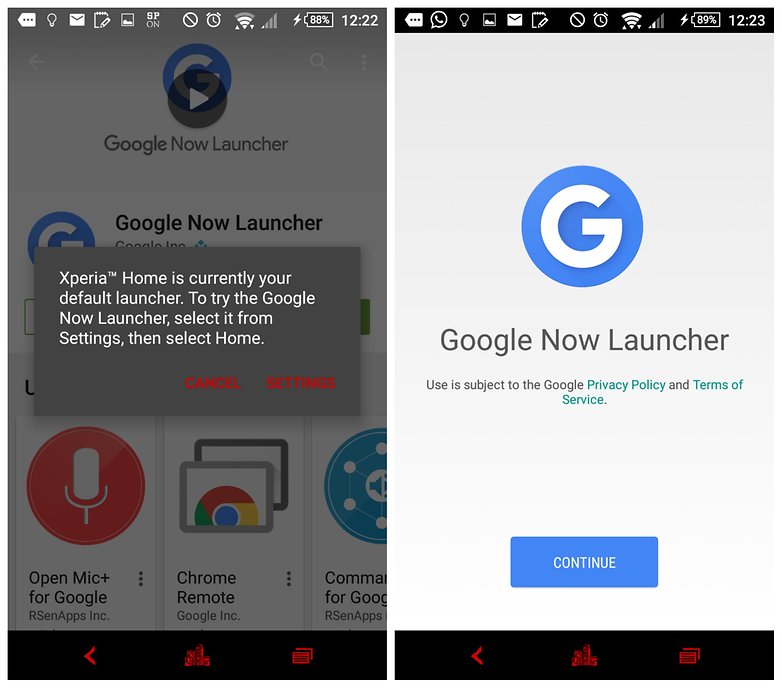 When you first download the launcher you will be asked if you want to make it your default launcher (depending on your smartphone brand the exact message may be different from the one in the image above).
Select the Google Now Launcher as your default home screen and choose Always. Your device will now look like stock Android.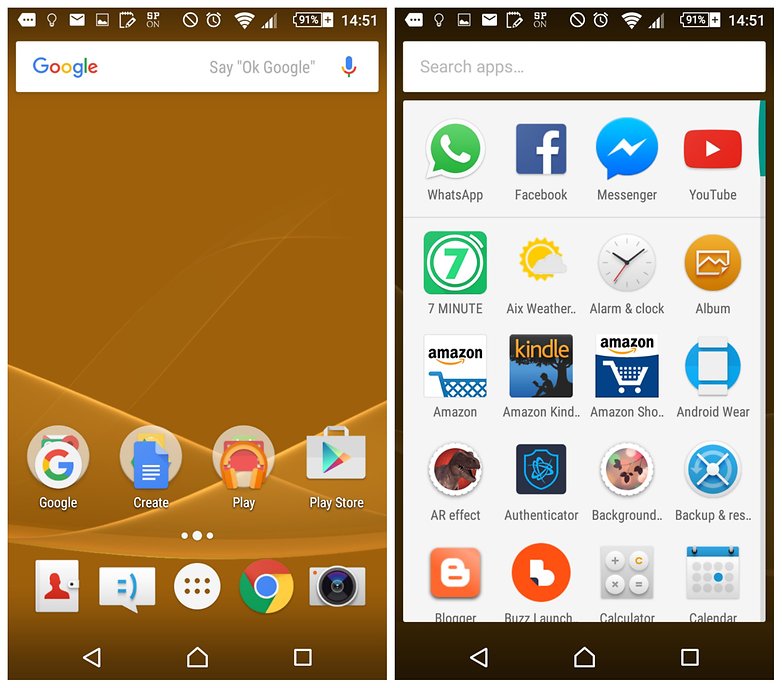 Another approach
Unfortunately, the Google Now Launcher doesn't provide stock Android icons, so another potential launcher you might want to try is Apex Launcher. This doesn't act exactly like Google Now Launcher: neither stock Android's A to Z app drawer nor the Google Now Cards on the leftmost homescreen are included in Apex.
However, Apex does support the Moonshine icon pack, which gives you some extra stock Android icons (such as a more suitable phone and address book icon). Note that if you already have Marshmallow on your phone, you can just download the proper address book and contacts apps via the links at the bottom of this page.
Download the free Apex launcher and the Moonshine Icon pack apps from the links below.
Set Apex as your default launcher by going to your Settings > Home/home screen > and select Apex Launcher. Next, go to Apex settings > Theme settings > and tap Moonshine. On the following screen, untick Wallpaper, but ensure Icon pack and Skin remain selected.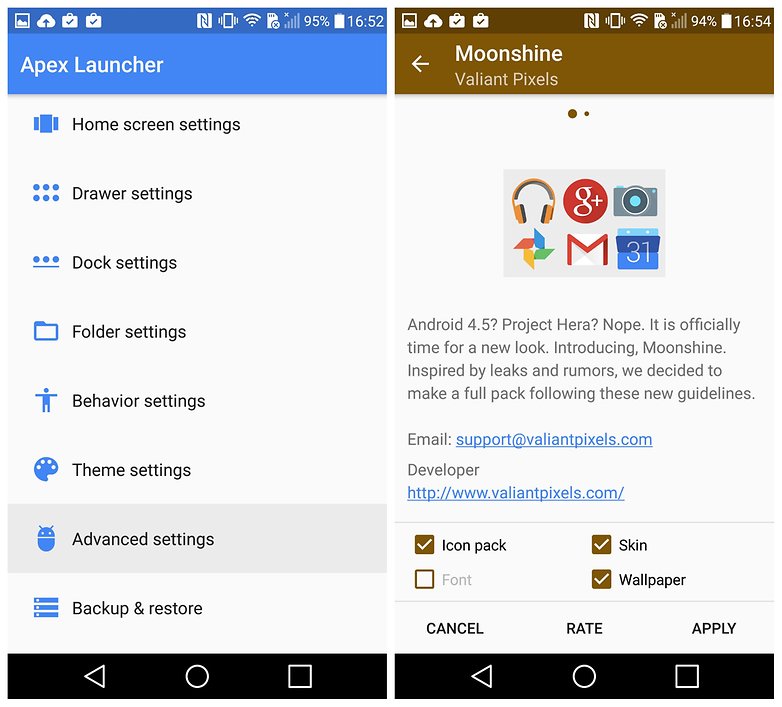 Next go to Apex settings > Advanced settings > Icon size and change it to between 110 and 120 percent. Finally, drag and drop some of the Google apps from your app drawer onto your homescreen (by tapping and holding on them in the app drawer) to give it more stock Android feel.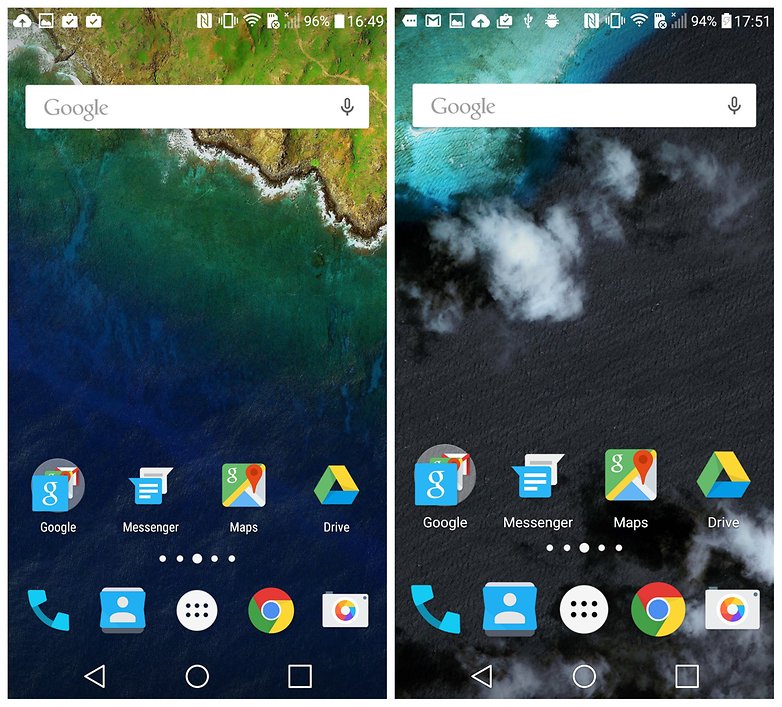 If you don't like your new launcher, it's easy to change back, just head to Settings > Home and select your preferred launcher. If you want our suggestions for other launchers, you can check out our best Android Launchers article.
The only thing left is a proper Nexus wallpaper. You can download the full collection right here. Once they're saved to your device, head to Settings > Display > Wallpaper > Home screen and select one of the new wallpapers.
For the stock Android feel
Manufacturers often include their own camera and photo software with their devices. Those that come bundled with the Nexus devices are readily available. Get Google Photos and Google Camera at the links below.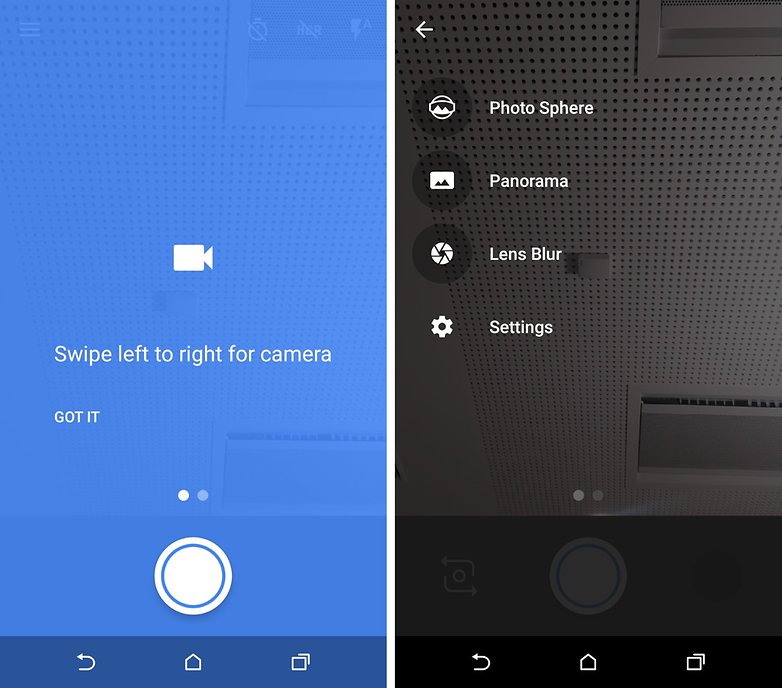 Google's camera app is light on features but includes some unique options, including the spherical panorama tool Photo Sphere. Meanwhile, Google's Photos app provides free storage and possibly the most practical interface for managing your pictures.
And if you have Android 6.0 Marshmallow...
The Contacts and Phone apps (available at the links below) will make your phone feel even more stock Android-like, but the latest versions are only compatible with devices running Android Marshmallow (which, right now, isn't many).
We will leave the download link here should you wish to use them when you get the update.
What is missing?
Sadly, your notifications, quick settings and settings menu will still look like they did originally. What is still missing, of course, is the rest of the Android interface. For this, you might want to check out CyanogenMod.
Do you have any more tips for making your phone more like stock Android? Let us know in the comments.
This article has been rewritten since it was first published and comments below may not reflect the current content.