How to factory reset the Galaxy S5 for better performance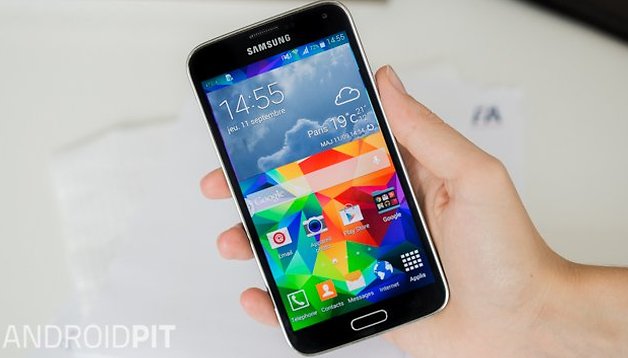 Despite being one of the best Androids around right now, the Samsung Galaxy S5 could always do with some additional care. Performing a reset of your device regularly can help keep your smartphone bug-free and running smoothly for years to come. We'll show you how to get everything spick and span on your S5 in a jiffy by performing a complete data wipe, returning it to factory standard. Read on to learn how to factory reset the Galaxy S5 for better performance.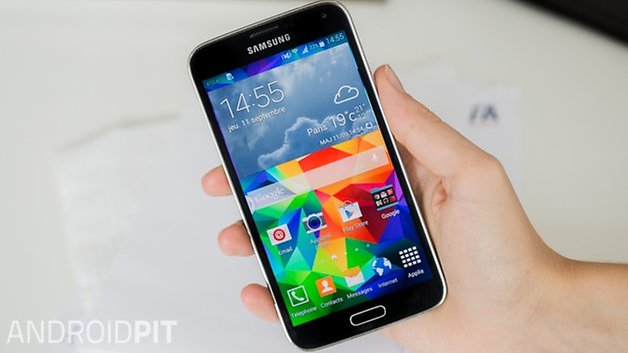 Why reset a new phone?
Good question. While it makes sense that older devices get bogged down over time, it may not seem necessary for a brand new phone, even the Galaxy S5. But the truth of the matter is that you can accumulate all sorts of junk in a very short time, either from apps, downloads, firmware updates or any number of other sources. It's an especially good habit to get into to do a reset every time you update your Android version to avoid the usual bugs and battery drain issues.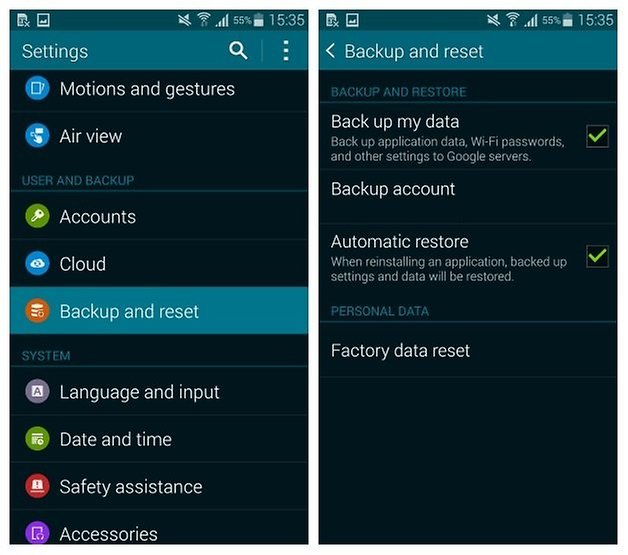 What to do first
The absolute most important thing to do before performing a data wipe is backup, backup, backup. Even for something as seemingly straightforward as installing an over the air firmware update can cause problems that lead to data loss. I only need to remind you of the Android 4.3 update fiasco a while back that left millions of Galaxy S3 and Galaxy S4 owners with unusable phones for months. You have a few backup options:
Google backup – from within the settings menu you can head to the Backup and Restore section where you can set your backup options for WiFi passwords, app data and other things to Google's servers. This is a great option and you can also check the box for automatic restore.
App backup – you can also grab an app from the Play Store that will do a backup for you. Some of these apps, like Carbon backup without root by using your desktop.
The old-fashioned way – literally email yourself important things from your phone, transfer them to your computer with a USB cable, shift them to your microSD card and remove it before proceeding: all of these are perfectly fine albeit mildly paranoid things to do. But it only takes one major mess up to make it all seem worthwhile.
How to factory reset the Galaxy S5
Once you've backed all your essential Galaxy S5 apps, data, and so on (make sure you do it!) you're good to perform a factory reset. I'll remind you again: this process wipes all data from your device and leaves it as funky fresh as the day you unboxed it.
Option 1 – keypad
From the dialer you can simply enter the following code to do a factory reset: *2767*3855# but this doesn't work on every handset (it didn't work for me on our Galaxy S5, for example).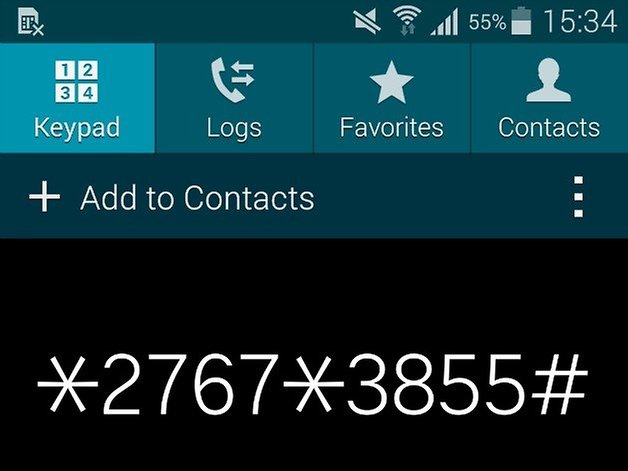 Option 2 – settings menu
The simplest way is to head back to the Backup and Restore section of the settings menu and look at the bottom for the Factory Data Reset section. Tap this and proceed through the warnings then sit back and enjoy a clean phone once it reboots.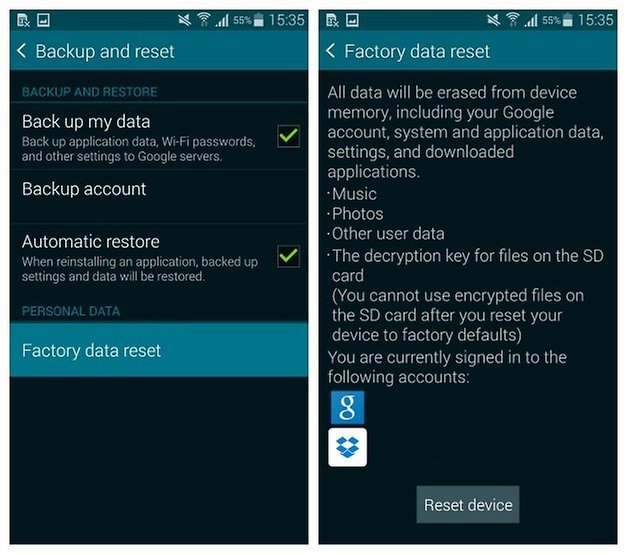 Option 3 – hardware buttons
Maybe your phone is stuck in a bootloop (where you can't get past the Samsung logo when starting) or the display won't wake up or you've broken your screen. You can still perform a reset by using the physical buttons.
1. Turn your Galaxy S5 off.
2. Press and hold the Power button, Volume Up button and Home key. You'll see a blue notification in the top left of the screen and then an animated Android image until you are brought to the recovery menu.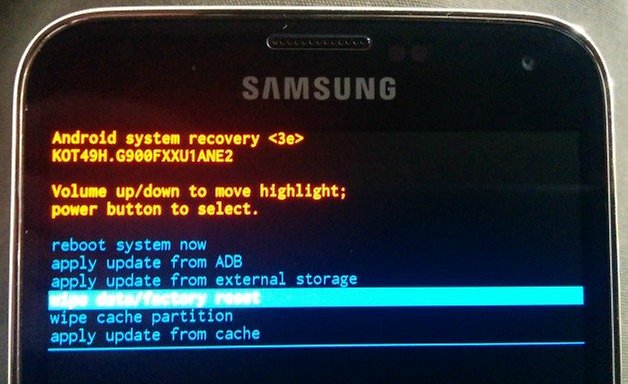 3. It's always a good idea to clear the cache when doing a reset as well (especially when doing an update) to avoid any issues with app data on new Android versions. Use the volume down button to scroll to ''Wipe cache partition'' and hit Power button to select. You'll see a notification in the bottom left in yellow that says it has completed.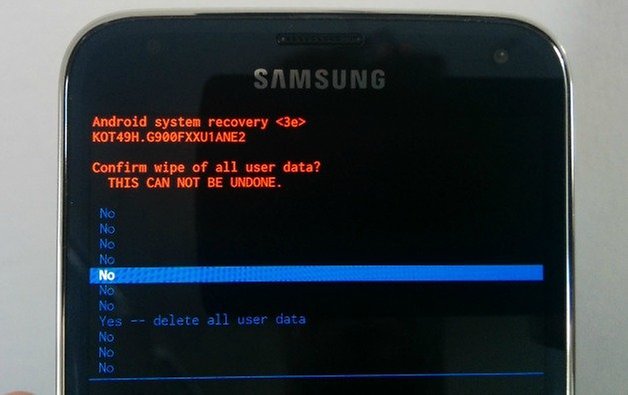 4. Use the volume up button to scroll to ''Wipe data/Factory reset'' and hit that Power button again. Scroll down on the next screen to ''Yes'' and away you go. You'll get the same completed notification in yellow at the bottom and you can then scroll to ''Reboot system now'' and that's it: set up your Galaxy S5 from scratch and restore your apps and data.
How often do you do a factory reset? What are the main problems you notice after updating your Galaxy S5?