How to get the latest Facebook UI on your Android device (v.9.0+)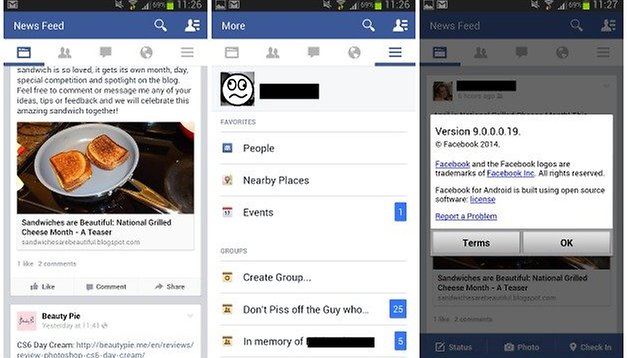 Facebook has the reputation of often changing its user interface. There was a point in time where I kept on getting the settings and features confused, because of constant changes to the UI: new things appeared, while other parts disappeared or where hidden somewhere else. The latest Facebook UI for the Android app under the version number 9.0 (or higher) is out for alpha testers. If you want to get the new UI on your device, here is how you can get it today. NEXTPITTV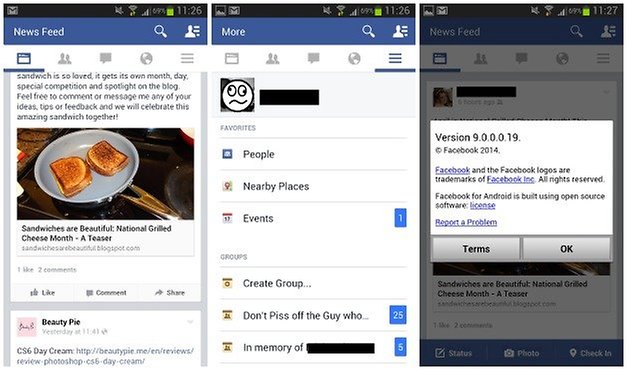 Thankfully anyone can be an alpha tester, you don't need to get a special invite, but you do need to know how to get it, which requires a few steps.
First you want to ensure that you aren't part of a beta testing group for Facebook. If you are, head to the beta tester Google Group and click on the settings. Here, simply choose to leave the group.
Now you want to become an alpha tester, which you can do by joining this Google Group. On your internet browser, click on link to the Alpha Tester Group and then choose 'join group'.
Ensure that the information on the popup window is correct, like your display name and email address. Choose to join this group.
Now, as part of the alpha testers group, you will be brought to a welcome page. Follow the instructions to get the new UI.
Visit this link and click Become a Tester.
Uninstall the Facebook app on your device by going into the settings of your device, then Manage applications, swipe to All, and scroll down until you find Facebook. Tap on the app and select uninstall.
Open the Play Store app in your browser and re-install Facebook by choosing Update or Install.
Turn on automatic updates, because they will be updating alpha multiple times per week.
Log into Facebook on your phone after installation.
If you don't see the new UI on your phone, you might just need to go back into the Settings and the Facebook App info page under Applications Manager, and then Clear data.
This was the one way to do it, the method Facebook wants you to follow. You can on the other hand sideload the apk, which means you won't get the updates from the Play Store. Please use this at your own caution.
What do you think of version 9.0 (or higher) version of Facebook? Do you like the new UI or were you content having the old one?