How to get paid apps for free on Android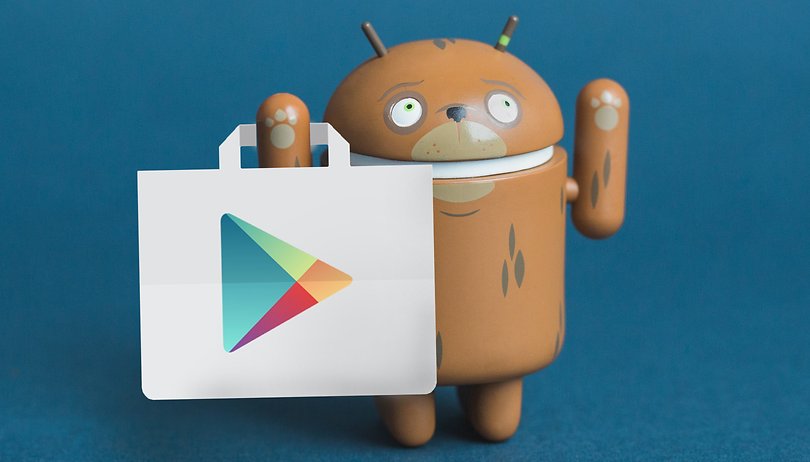 We love apps. We love free apps. And we love paid apps being given away for free most of all. But we don't like pirates and we don't like stealing. There are plenty of legal ways to get paid apps for free on Android – including in the Play Store – and we're going to share a few with you.
Before we continue, it's worth pointing out that free apps may cost in other ways: as one study discovered, ad-funded apps can use an average of 79 percent more mobile data than the ad-free equivalents. If you're on a limited monthly mobile data plan, choosing the "free" version of an app may be a false economy.
Free app of the day
Freapp is one of my favorite apps because every morning I'm greeted by another new app for free. It's not always one I want but saves me having to look through a ton of lists that other sales apps have.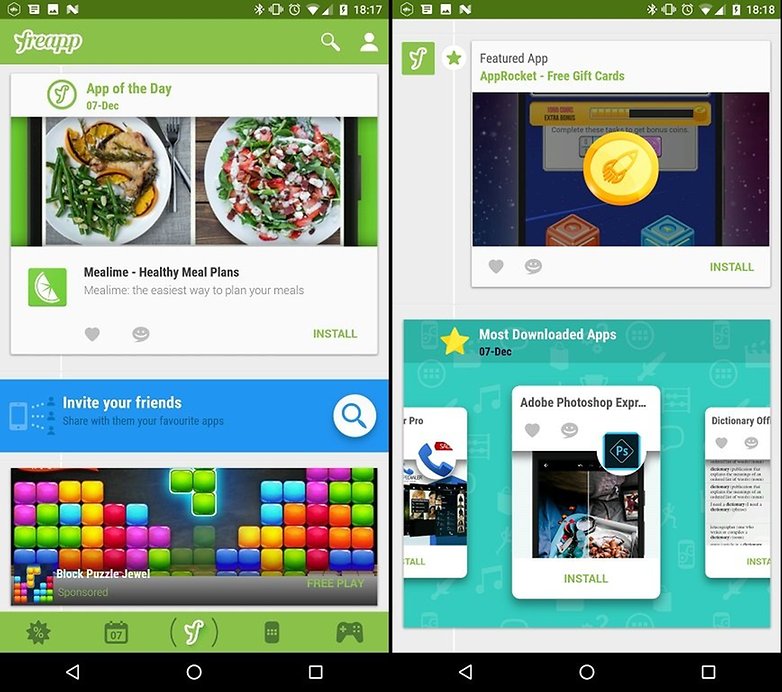 As with any deals program, the offers vary: some apps won't be eligible for updates, and some of the free apps probably don't cost anything to start with. Nevertheless, the deals just keep coming and there are often some real gems in there.
AppHoarder - paid apps gone free
This app will delight the thrifty. Most developers make their premium apps free temporarily for promotional reasons or during sales, and once you download an app, it's yours. Rather than always be looking on the Play Store for deals, this app collects the paid apps that are currently available for free and displays them in a list. You'd be surprised just how many on any given day, but of course, most aren't so great. Thankfully you can use advanced search and filter options to sort for what you're most interested in.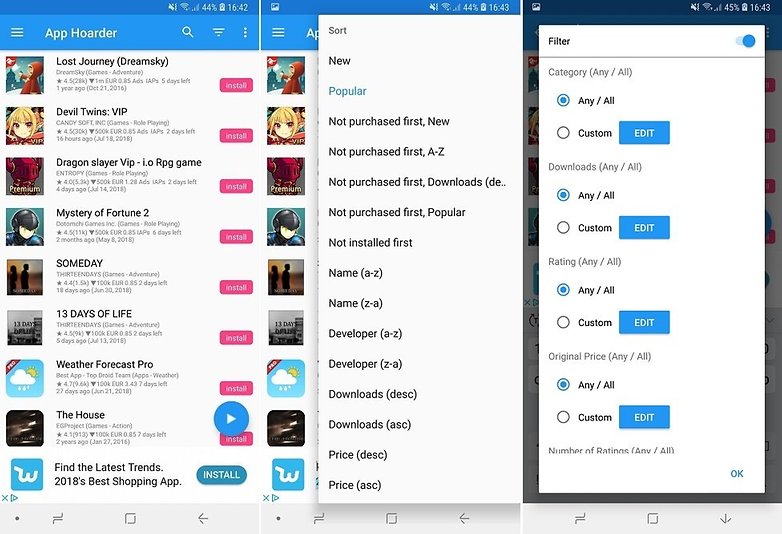 Ask the Internet hive mind
On the Internet, no power is more remarkable than swarm intelligence. A good place to look when researching for exciting deals is Reddit. In particular, the subreddits googleplaydeals and AndroidGameDeals. Follow the link below to check them out together:
The games posted there are sorted by popularity and discussed on site. Quite often the app developers themselves will answer your questions.
Google Play surveys
We've written about Google's free Play Store credit in exchange for answering surveys before. If you're not aware of it yet, Google offers its very own rewards program because, well, it wants even more information about you and your habits.
Simply install the Google Opinion Rewards app, fill in a short survey and collect your coinage. You're limited to one survey a week (so you won't exactly be able to retire early), and you don't always get paid for every survey, but you can earn up to a dollar per survey. Not bad for a few minutes of your time.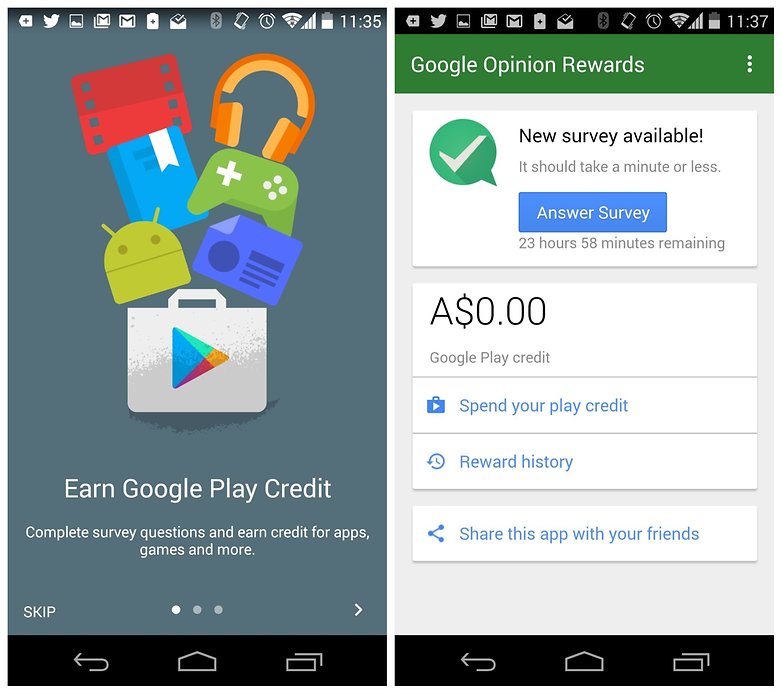 Discounted apps and sales
Some apps, such as AppSales, enable you to add apps you're interested in to a watch list, so you can be notified when they go on sale. It isn't exactly free, but it's still better than full price. Plus, AppSales does occasionally post free apps.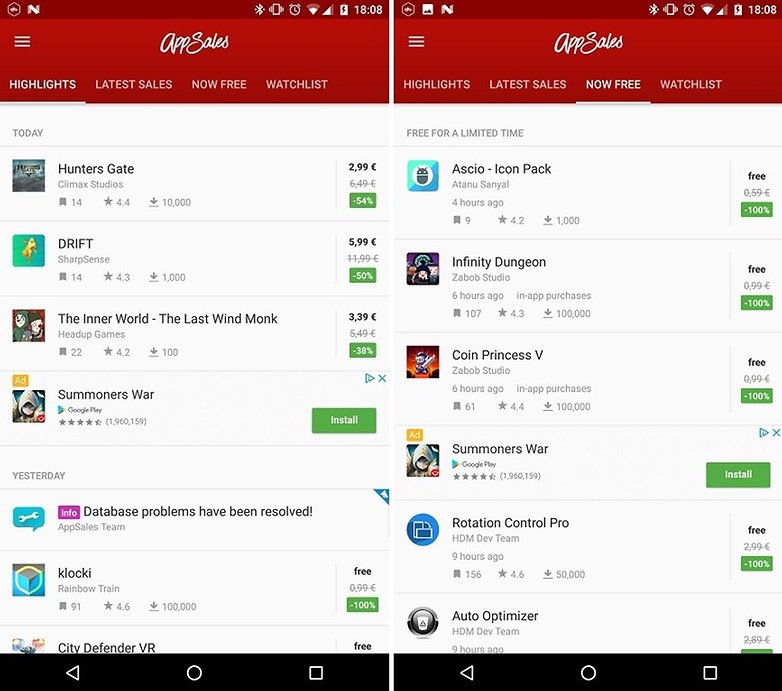 How do you score paid apps for free (no illegal methods, please)? What's the best deal you've ever found for a paid app? Make yourself heard in the comments.